DIY Movie Gift Card Wrapping Ideas!
This post brought to you by BIC®. The content and opinions expressed below are that of https://musthavemom.com/.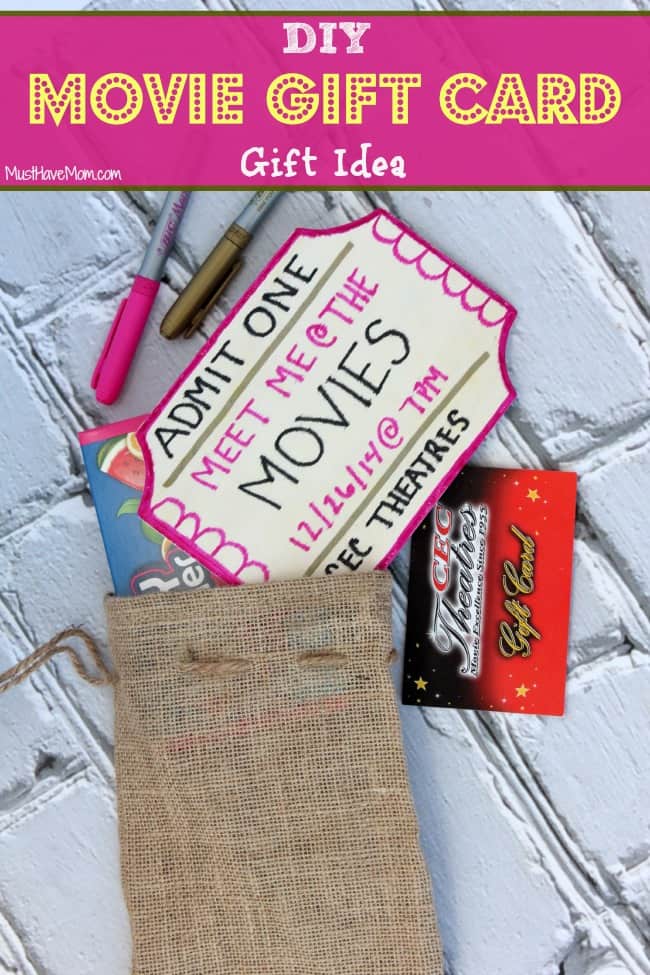 When it comes to buying gifts for those hard to buy for people on your list, it takes a little creativity to create a special gift they will love. These DIY movie gift card wrapping ideas are perfect for teens, significant others or any movie lover. Rather than just giving them a movie gift card, make it a special, more personalized gift with this fun movie gift card wrapping idea! I love giving gift cards, but they always feel so impersonal. This idea takes the gift card to the next level and turns it into a really special gift!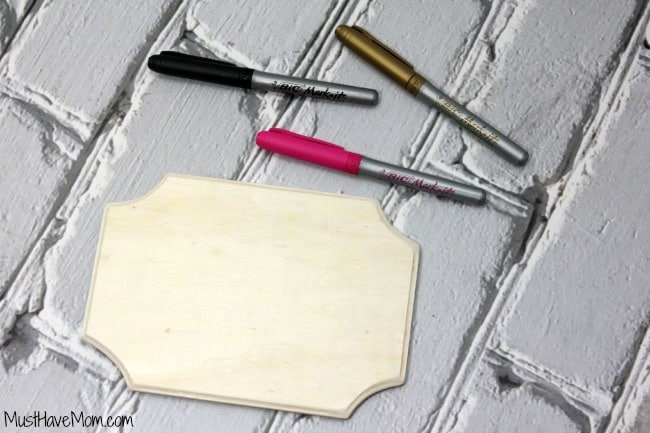 Begin your DIY movie ticket project with a wood plaque like this one. You can get one at your local craft store or I found this one at Walmart for $1. You'll need BIC Mark-It™ markers in Fandango Pink, Yellow Gold and Tuxedo Black.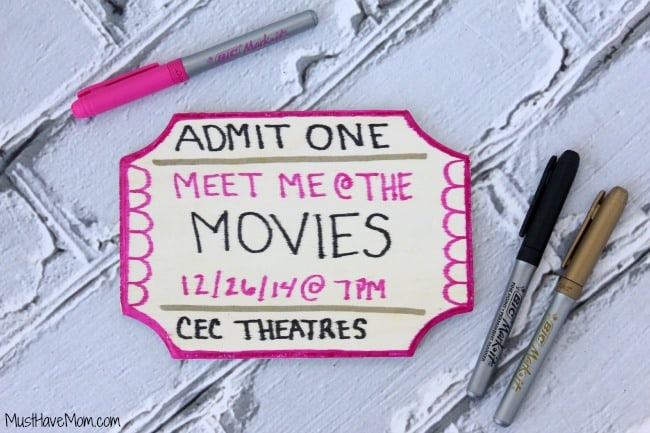 Then get to coloring your wood plaque and transform it into a giant movie ticket invite! Color the edges in Fandango Pink and create the ticket edges. Then use Tuxedo Black to write "ADMIT ONE" across the top and fill in the rest of your info. Include the date, time and theater so they can meet you for a movie! It makes it more fun to do it together! Gifting experiences like going to the movies together is so much more memorable than just a gift card. Then couple it with the gift card and a box of theater candy and put it in a burlap bag for gifting! I found the burlap bags next to the wood plaques at Walmart.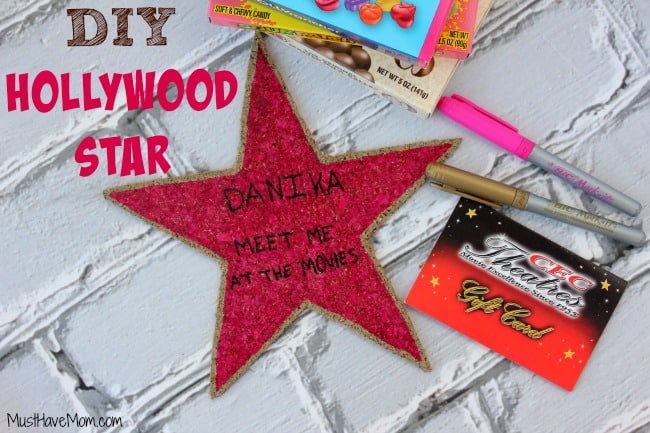 I also made these adorable DIY Hollywood Stars to go with my movie tickets. They were really easy and fun. These would be a great addition to a movie themed party! They can be used as invites or to go along with your movie gift card.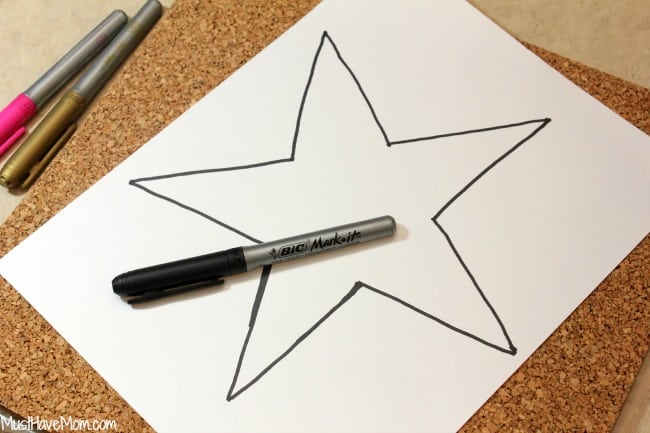 Begin by drawing a star with your BIC Mark-It™ Tuxedo Black marker. If you are not a great star drawer (they are tough to draw!), then grab a free star template online instead.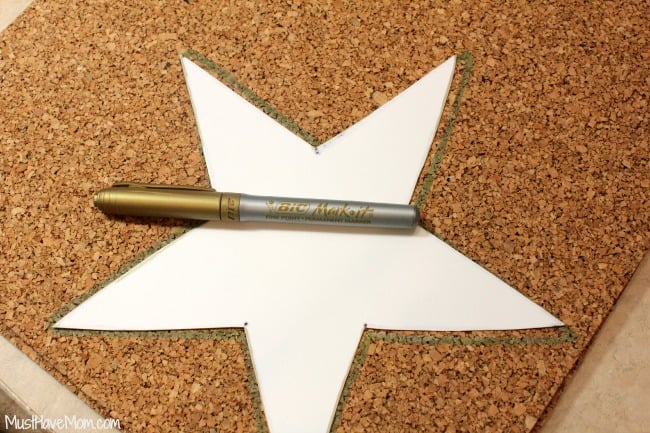 Then cut it out and trace around it on a piece of cork board. I found squares of cork board at Walmart in the office section. Use BIC Mark-It™ Yellow Gold to trace around it in a thick line.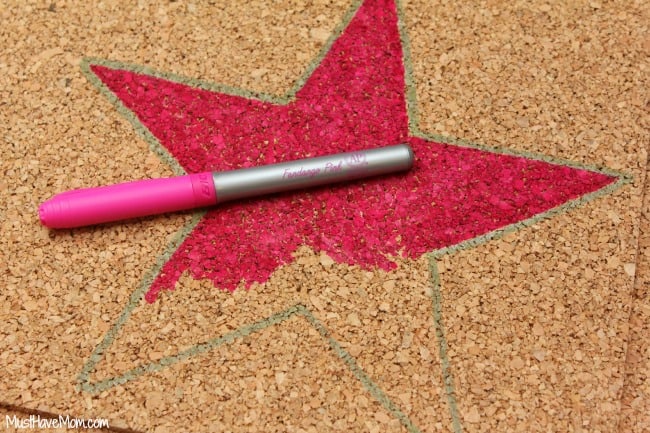 Then use BIC Mark-It™ Fandango Pink to color in the star.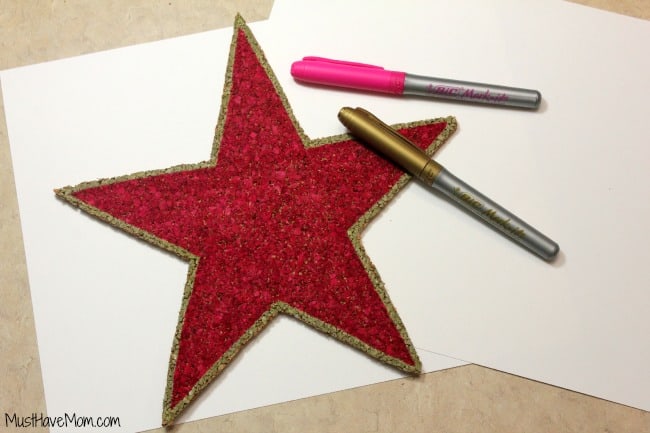 Next cut it out carefully and then do a second coat of Yellow Gold around the edges to touch up any spots that you missed after cutting it out.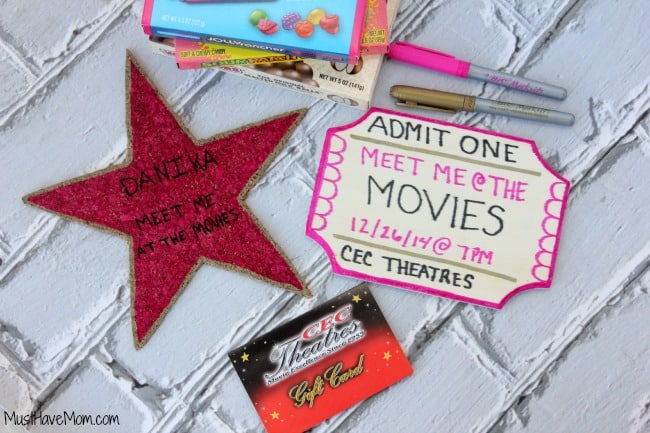 Now you are ready for the movies! Be sure to get the booklet of merry marking and a coupon to start marking this project and other great #BICMerryMarking holiday projects! 
What would you make with the #FandangoPink color? Do you have a fun gift card wrapping idea to share with us? I'd love to hear more ideas!