Farmhouse Style Cheap Curtains! DIY No Sew Curtains For $5!
These cheap curtains are the easiest DIY no sew curtains you'll ever make! They match my favorite farmhouse style decor perfectly and they are also easier to clean than traditional curtains. At just $5 each, you can't go wrong!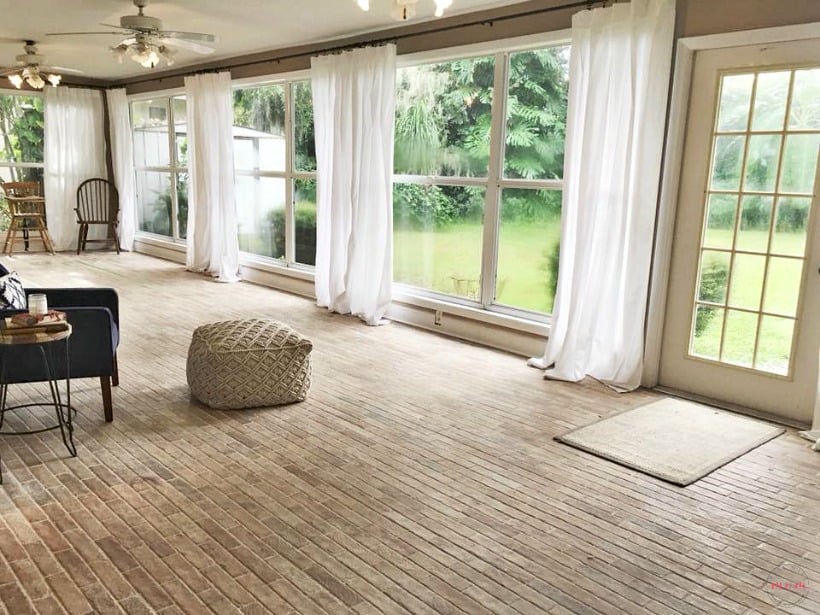 Farmhouse DIY No Sew Curtains
I am obsessed with turning my house into a gorgeous farmhouse style home with all the best farmhouse decor. I renovated our camper in my farmhouse RV makeover post and I also did my farmhouse style bathroom and my latest makeover was our farmhouse master bedroom. My living room is next on the list to be redone and I've been on the hunt for inexpensive farmhouse decor ideas (like this genius sharpie shiplap wall). I came across these gorgeous farmhouse style curtains in a facebook group I belong to and couldn't believe they only cost $5 each to make AND there is no sewing required! I'll show you how easy it is to make these DIY no sew curtains for your farmhouse style living room or any room in your home!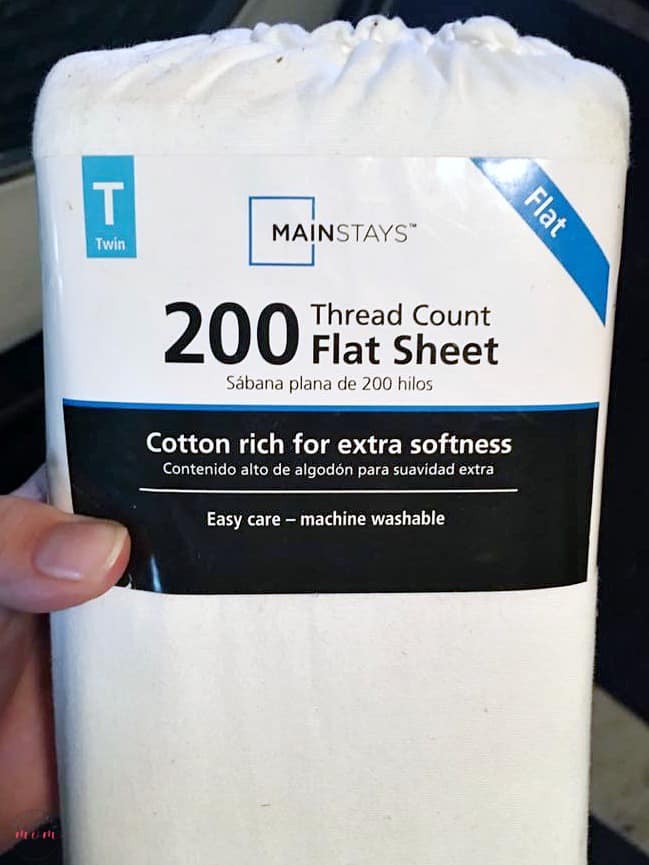 DIY No Sew Curtains Supplies
You'll need some really basic, inexpensive supplies to create these DIY no sew curtains. You can find them at Walmart or order online now and save yourself a trip.
Twin size flat sheet (each sheet creates one panel-just $5 from Walmart but not all Walmart's carry them so I'd order online)
Existing curtain rod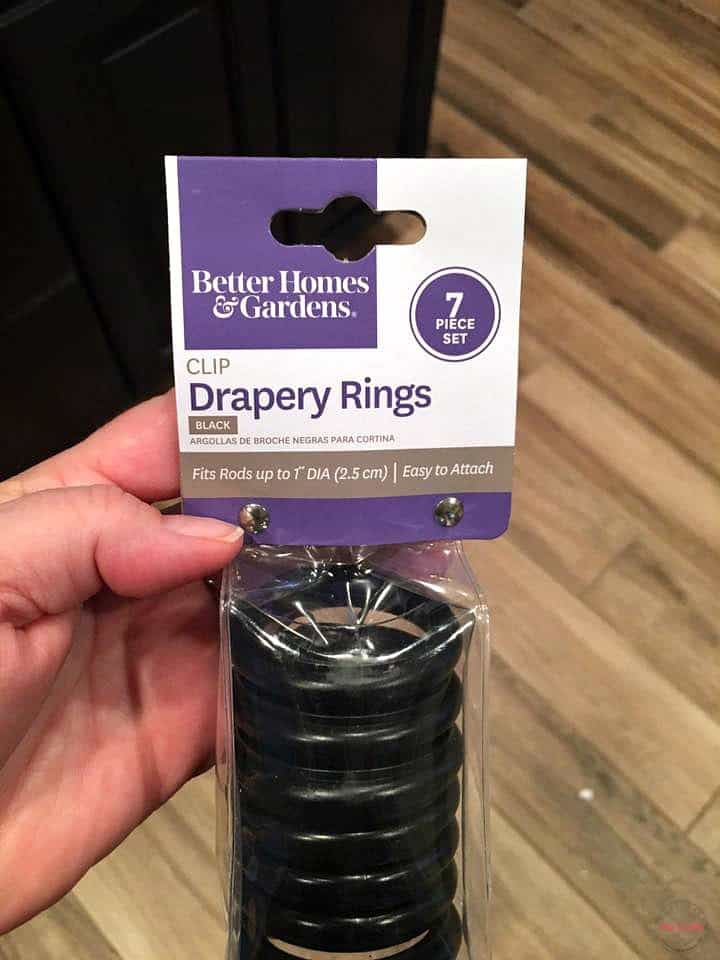 You'll need one pack of drapery clips (7 clips) for each twin sheet panel.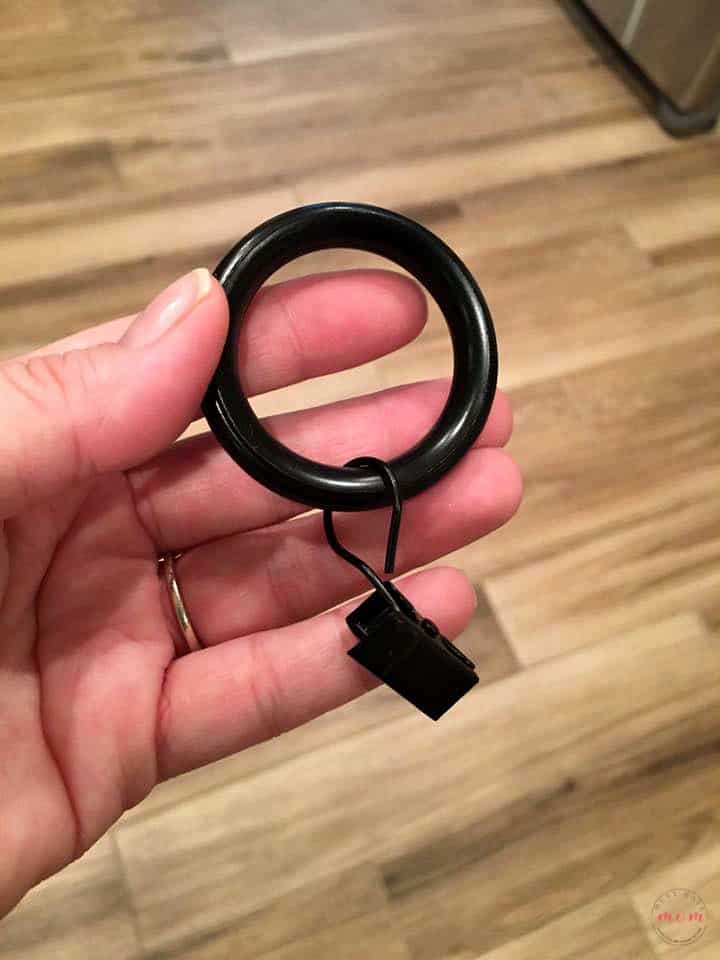 The rings slip on to your existing curtain rod and the clips clip onto the top of the sheet to hold it in place.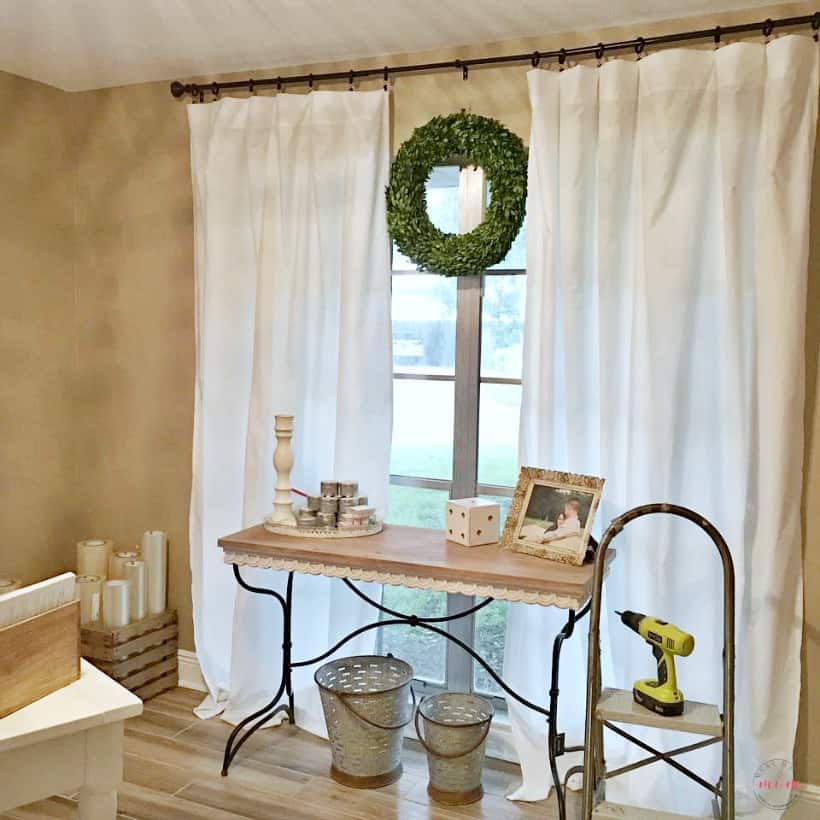 Then, just clip the top edge of the twin flat sheet (the folded over edge as shown in the picture above) to the drapery clips and put onto a curtain rod. The sheets are 96″ long and will drape onto the floor depending on how high your curtain rod is. I love the look of them down to the floor, however, if that isn't your style then simply hang your curtain rod higher or use a no-sew fabric glue to hem the bottom edge. And in a matter of minutes, you've just created your own DIY no sew curtains! See how easy that was? I love the look and in the past, I've really struggled to find gorgeous farmhouse style curtains that didn't cost an arm and a leg. These just take the cake. Plus, when they get dirty you can just toss them in the wash and hang them back up! It doesn't get much easier. They are cheap curtains to make and to maintain. No dry cleaning here!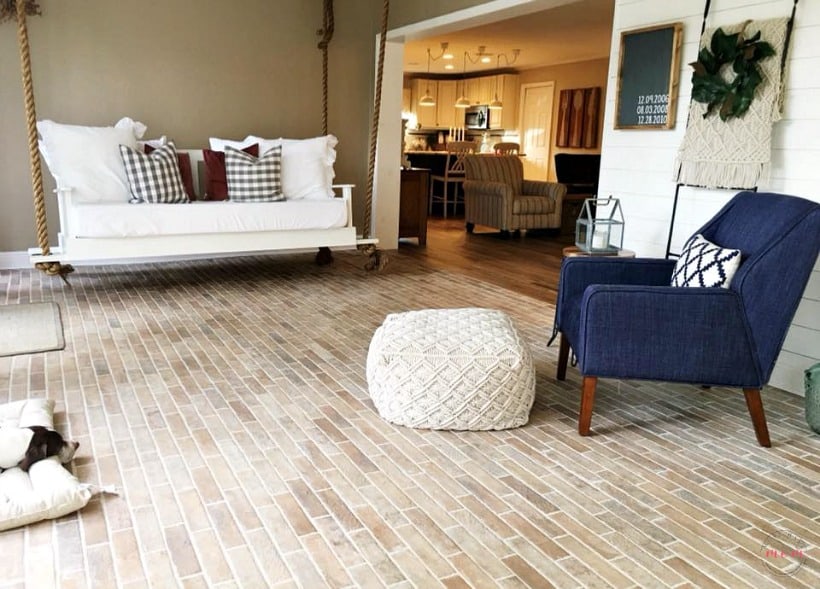 The genius behind this idea is Tiffany from Nook & Cranny DIY Workshops. This is her space and I just love it!
Nook & Cranny is Tampa Bay's ORIGINAL DIY Home Décor Studio. Offering hands-on, instructor lead workshops nightly. Whether you are a seasoned DIYer or have no experience at all, their workshops are designed to ensure that you always leave with a project you will be proud to display. Did we mention that you are welcome to bring food and drinks to enjoy…even wine and/or beer!
Not local? They also offer monthly DIY homemaker kits! Simple projects perfect to make at home. ALL supplies are shipped directly to you so that you can join our virtual workshop with Tiffany on their Facebook page!
Pin Farmhouse Style DIY No Sew Curtains