Healthier Snack Ideas For School Lunches
It is about that time of year when school lunches start slumping into the same boredom day after day. I've got a great round up of my favorite healthier options for school lunches that will get kids excited and get you feeling good about what you are packing for them!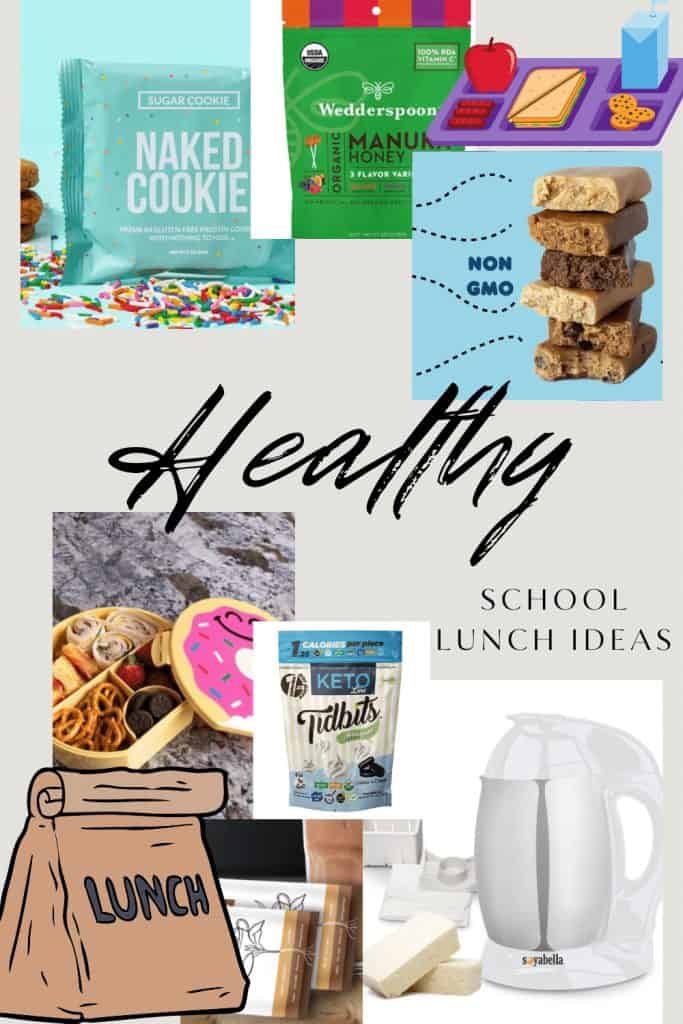 Don't you hate when you hit that mid-year slump and you just don't have any creative school lunch ideas anymore? I've shared some of my favorite tricks in the past such as how to pack a week of school lunches in 1 hour, peanut free school lunch ideas, and my favorite healthy make ahead school lunches. Today I have some NEW ideas for you!
Healthy school snack ideas
I personally tested EVERY one of these healthy school snack ideas to make sure they passed the test with my own kids. These are our favorite options that we tested!!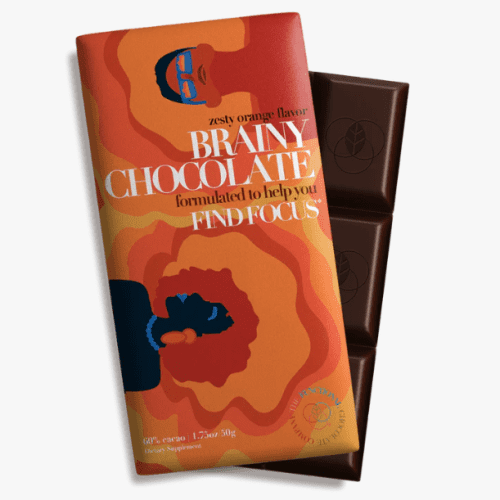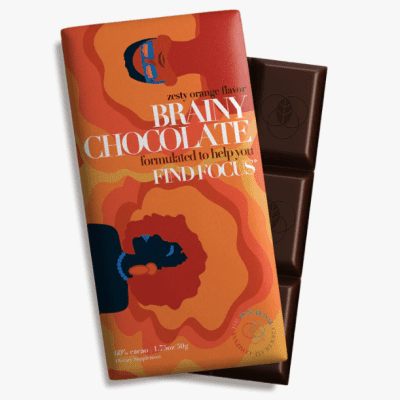 Brainy chocolate
Your kids are going to love this first one! Chocolate!! Stay with me though, when I said healthier, I wasn't lying I promise!
Distractions abound in everyday life, pulling our concentration in countless directions. When you need to get your head back in the game, Brainy Chocolate™ is the solution. With a combination of trusted botanicals including ginkgo biloba, bacopa and rhodiola, paired with a proprietary blend of amino acids, omega 3 fatty acids and Chocamine®, a patented cocoa-based ingredient that may help improve cognitive function, Brainy Chocolate brings you back to center with calm focus.
Use code BRAINY for a free bar with any purchase!
Naked Protein Cookies
Sneak some much-needed protein into your child's school lunch in the form of a cookie!!
Meet Naked Cookie, the new protein cookie that has 10 grams of grass-fed whey protein and is low in sugar. It comes in three great flavors; chocolate chip, oatmeal raisin and classic sugar cookie.
10g of Grass-Fed Whey Protein
Only 5g of Sugar and 210 Calories
Gluten-Free: Made with Defatted Almond Flour Instead of Traditional Wheat
Soy Free, GMO Free and No High Fructose Corn Syrup
No Artificial Sweeteners or Flavors
Freshly baked in the USA
Tidbits KETO Cookies'n Cream
I'm totally in love with these Tidbits and I might be guilty of actually hiding them from the kids. They're so good.
The melt-in-your-mouth cookies 'n cream flavor is delicious, plus there are less than two calories per piece, and zero net carbs. So snack away on Tidbits meringues.
Gluten-Free
Sugar-Free
Lactose-Free
Soy-Free
No Artificial Colors
No High Fructose Corn Syrup
It's the perfect no-sugar treat for their lunches!
Maxine's Heavenly Cookies
These decadent, naturally sweetened cookies make it easy to turn your love/hate relationship with sugar into one that's ALL LOVE. Maxine's was built upon the legacy of its family matriarch Maxine when her son decided to launch a cookie brand to honor her recipes. The current recipes contain the same great taste as her cookies always did, but started with Maxine's original recipe and swapped out the unhealthy ingredients for better ones, including substituting refined, bleached white sugar with coconut sugar and dates. They are vegan, gluten-free, mostly allergen-free, oat-based and "sweetened by nature" with coconut sugar and dates! Unlike other "healthy cookies" Maxine's truly taste like the indulgent cookies we all know and love (think Tate's Bake Shop) meets Pepperidge Farms, but healthy) and they are also non-GMO project verified!  Save 20% with code: MUSTHAVEMOM20

Learn More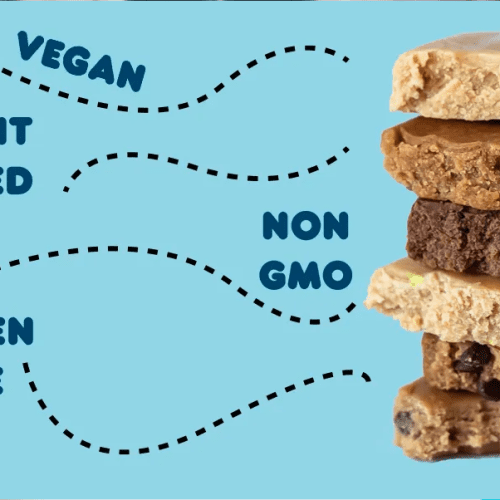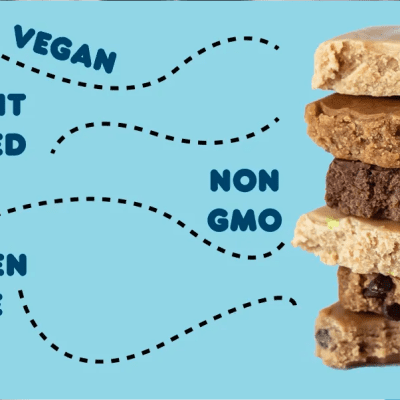 The Whoa! Dough Variety Pack
Whoa Dough is a healthy edible cookie dough bar you can pack in your child's lunch box or toss in their backpack! These tasty plant-based, gluten-free cookie dough bars are made with real ingredients that'll satisfy kids' sweet tooth–minus the parent guilt! It's a sweet and salty snack bar with a smooth texture – just like homemade cookie dough (and who doesn't love that?!). Dairy-free, gluten-free, non-GMO, soy-free, vegan, kosher, and plant-based with no artificial ingredients. Packed with 4g of protein, 5g of fat, and 9g of sugar starting at only 140 calories. Yummy flavors include Chocolate Chip, Sugar, Sugar Sprinkle, Peanut Butter, Peanut Butter Chocolate Chip, and Brownie Batter.
ORGANIC MANUKA HONEY POPS – VARIETY
A delicious, better-for-you, a family-friendly treat made with simple ingredients including Organic Manuka Honey, and 100% RDA Vitamin C. Contains zero artificial colors or preservatives. Each pack contains approximately 24 pops.
Different from traditional honeys, Manuka honey is a flavorful, nourishing superfood – chock full of antibacterial, antioxidant and anti-inflammatory nutrients – that supports the immune and digestive systems. Incorporating Wedderspoon into your daily routine is a fun and delicious way to boost your wellness for a successful school year. Germs, we don't know 'em!
Be sure to add their immunity gummies and honey to your pantry too!!
Super Cocoa
Introducing Super Cocoa, a delicious and nutritious twist on your favorite chocolate indulgence. Get the sweet, rich flavor you love in hot chocolate, but without the nasty ingredients that usually come with it.
12 individual servings per box (that's $2.50 per serving)
Made with a rich blend of 2 types of real cacao
Loaded with organic veggies, fruits, and ancient grains & seeds (shhh, don't tell the kids)
Contains 6 grams of organic pea protein per serving
Enjoy it hot or cold
100% plant-based & cruelty free
Zero added sugar, zero junk, and gluten free
Rich and creamy (even when mixed with water)
Soyabella® Plant-Based Milk Maker
Make fresh milk from nuts, seeds, grains, and beans in as little as 15 minutes. And for raw vegans, Soyabella makes delicious raw plant-based milks in seconds!
The Soyabella is an all-in-one machine that heats and then blends your pure ingredients. It's also great for making puréed soups, breakfast cereals, fresh porridge, and sesame paste. Soups, superfood cereals, nut and seed creams, and simple chutneys can all be created with the versatility of the Soyabella. Its grinding blade can even be used as a mill with the included accessories so you can grind coffee beans, nuts, seeds, grains, and herbs without the need of an additional appliance.
Bento Lunch Boxes
Of course, you'll need a fun lunch box to pack all of these fun new snacks in!
Parents know this scenario all too well: you prepare the perfect lunch for your kids, then transfer it to an everyday, soft-sided lunch tote. On its way to the lunch table, it gets crushed on the bus, smushed in the backpack and then the bulk of it thrown away because it was too mangled to eat. The grapes made the pretzels soggy, the chips resemble sawdust, and the rollups have well, unrolled.
If any of that sounds familiar, Good Banana Bento Lunch Boxes are the upgrade you've been looking for. Designed with characters kids love and packed with features parents need, these protective food organizers add a big, healthy smile to snacks and meals.
Say goodbye to boring lunches and hello to healthier, exciting lunches!!