Fun Dance Workout That WORKS!
Do you dread working out everyday? Do you skip it because it is so unappealing to you? I was introduced to Figure 8 Fitness dance workout and it was the shakeup that my workout routine needed! Figure 8 Fitness makes working out FUN and I'll show you why I love it!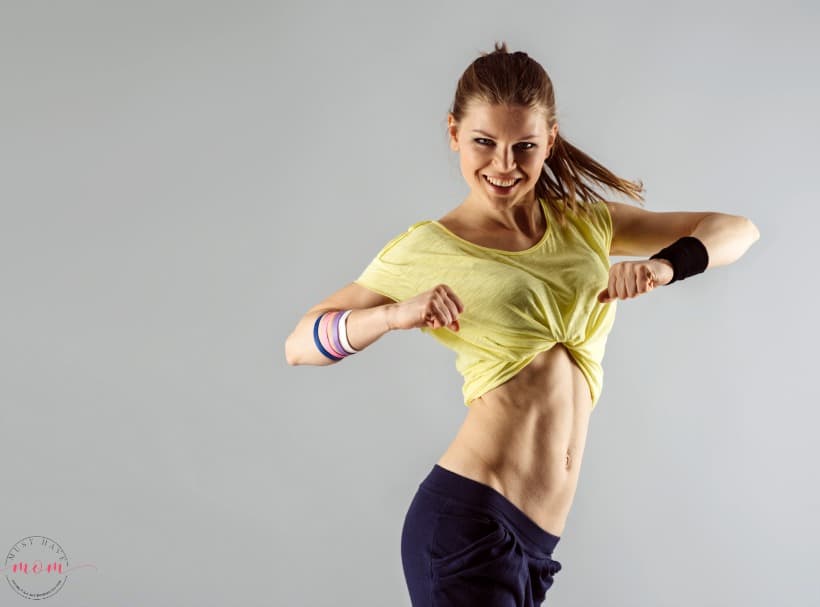 Dance Workout Is FUN!
I am BUSY and working out is the last thing on my list. I have learned that by making it a priority I am taking care of ME so that I can take care of the rest of my family. I was loving the workout I was doing previously, but as with any workout, it became monotonous. It was time to change it up a little and I wanted something FUN. I found Figure 8 Fitness and let me tell you, this is a dance workout that WORKS. It's fun, it's effective and it's a change from my usual routine. You definitely won't find yourself dreading working out anymore.
Watch this inspiring video to see actual testimonials from REAL people that use this dance workout. You won't see any trim fitness models in this video, it's real people like you and I! I love that they are seeing REAL results from this workout and they can do it.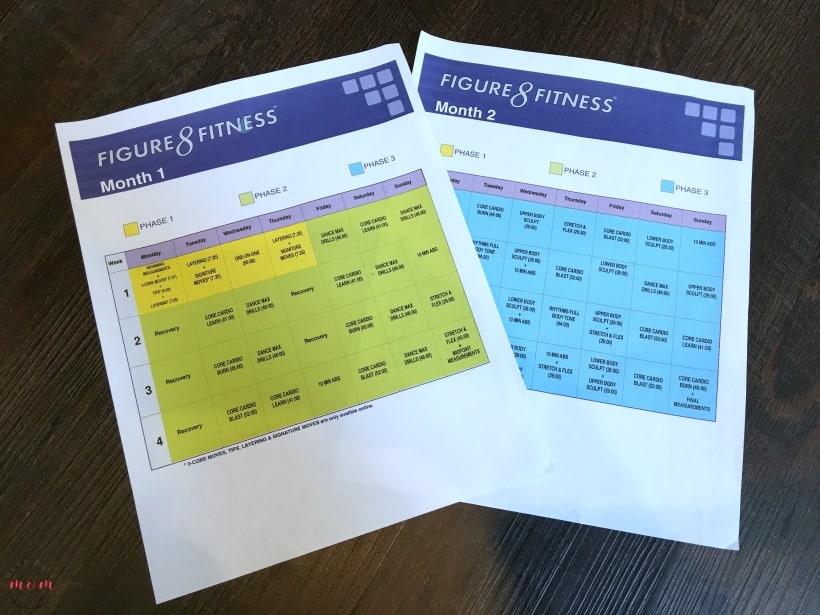 Dance Workout Calendar
They also have printable calendars that I use so I can easily see which workouts I do on which days. When I started this program I was SO uncoordinated that I was certain I could never do it. You learn and improve as you go though! This program has been really fun and high energy to follow along with. The calendars and eating plan make it easy too! If you are a busy mom like me, then you will appreciate this!
One thing I really love about this Figure 8 Fitness dance workout is that you don't need to buy any special equipment and you don't need a large space to do the workout in. The creator of this workout is a dancer and found herself in a tiny hotel room preparing for her dance. She discovered that by doing the moves in a small space, they were very effective and thus Figure 8 Fitness was born. So you have no excuse not to do it!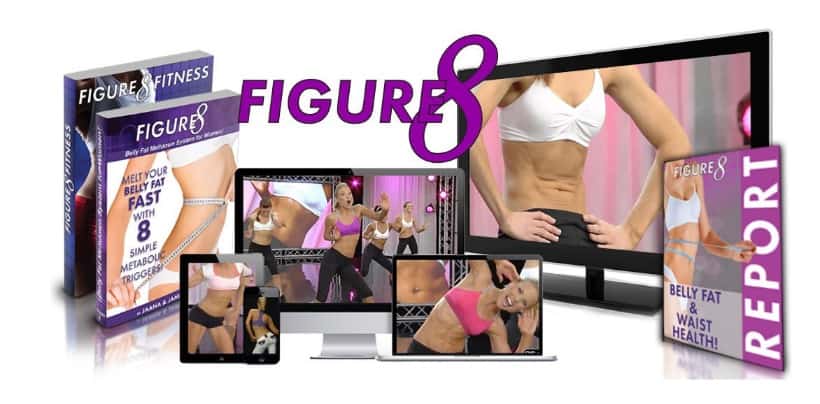 Figure 8 Fitness Program
When you buy this very affordable dance workout program you get a TON of things including a closed Facebook group that is VERY active and full of support from fellow people just like you that are doing the program. I was surprised at how active the group really is! The support there is crazy! It is filled with personal testimonials which are a HUGE motivator for me. Just this past round Anita lost 21.5 lbs and 6.5" inches! That's in 4 WEEKS! Jennifer lost 20 lbs and 4″ and Kimberly lost 19.6 lbs and 4". I know it WORKS! I love seeing other people's results and their success as it really kicks my buns in gear to get moving and do my daily workout. Plus, it's FUN! Come join me in the Facebook group and let's do this together!
With the program you get:
14 Video Coaching & Workout Sessions – The Complete Figure 8 Female Body Training System, That Uses Body's Natural Fluid Movement Patterns to Melt Fat and Shrink Your Waistline, Without Long and Boring Cardio or Traditional Sit Ups and Crunches. Figure 8 is a simple yet carefully designed Fat Loss and Body Sculpting System that gives women her beautiful curves back!
Success Tracker & Belly Fat Report – In this report you will discover how to measure your health by use of your belly fat and hip measurements.
Fitness Guide – This downloadable handbook is filled with step-by-step instructions on how to get started and when to schedule your Workouts for maximum results.
Nutrition Blueprint – This comprehensive nutrition blueprint will increase your fat burning potential three times more through nutrition! You will finally get answers for all the diet questions you've been dying to know about, and even some you didn't know you had!
I love that the video dance workout sessions are all available online so I can watch them on my computer and do them anywhere! All of the extra guides and printables are so helpful in keeping me on track and organized.
They have an absolutely CRAZY low price on this right now so grab it up while you can (I'm not sure how long their sale lasts!).
Click Here to Enter the Figure 8 Fitness Giveaway
Pin The Dance Workout Image Below:

Disclosure: This is a sponsored post for Figure 8 Fitness. I have been compensated through the SheSavvy Influence Network. All opinions remain my own.