DIY Valentine's Day Gnomes
Learn how to easily make your own Valentine's Day gnomes to add to your farmhouse Valentine's Day decor! These are great budget farmhouse decor, craft items to make and sell at craft fairs or homemade gifts for friends and family.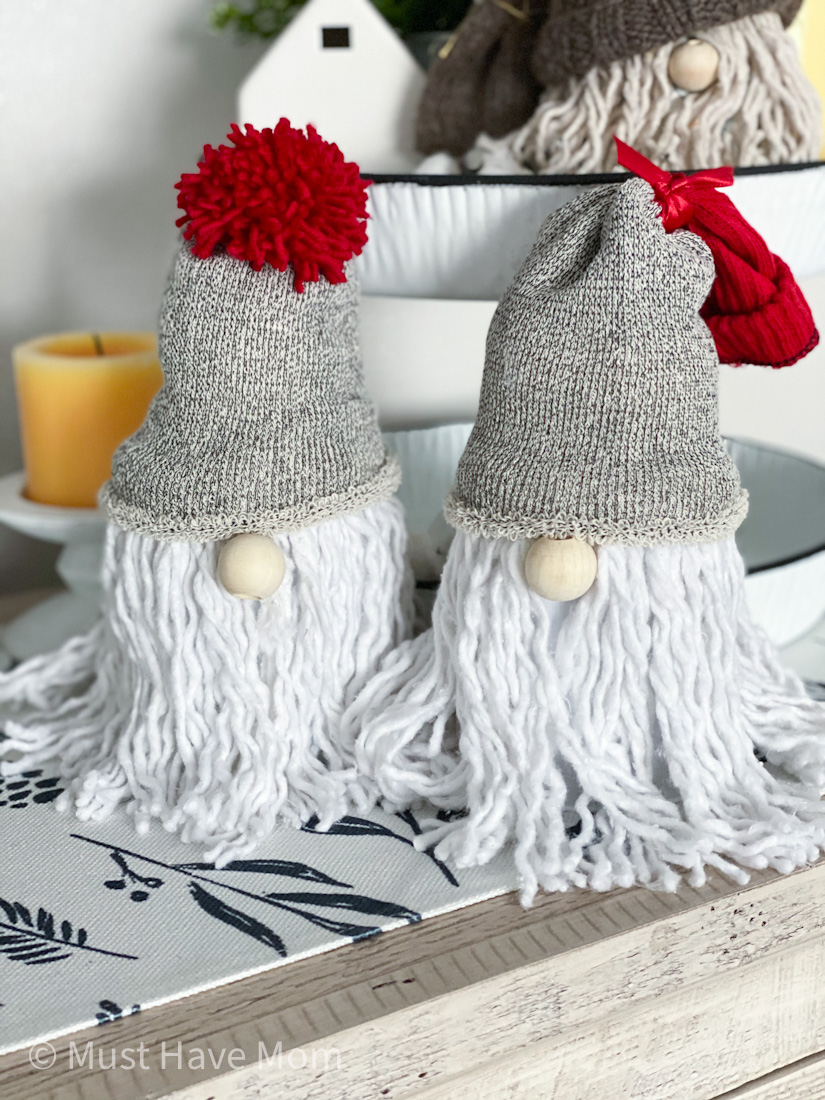 I love gnomes! I think they are adorable and they are great for decorating for different holidays. Of course these gnomes can be used as decor year-round but I made these specifically for Valentine's Day! They would work great for Christmas too with the red! I made these really cute fall gnomes earlier this year and I loved them so much that I decided I had to make some for different holidays too. I'll show you how to make them yourself!
How To Make A Gnome
Making these Valentine's Day gnomes is SO easy that my 12-year-old daughter whipped up 20 of them and sold them to friends. Everyone loved them and she had fun making them. I'll show you step by step how we did it!
You'll need a few basic supplies, most of which we bought at the Dollar Tree!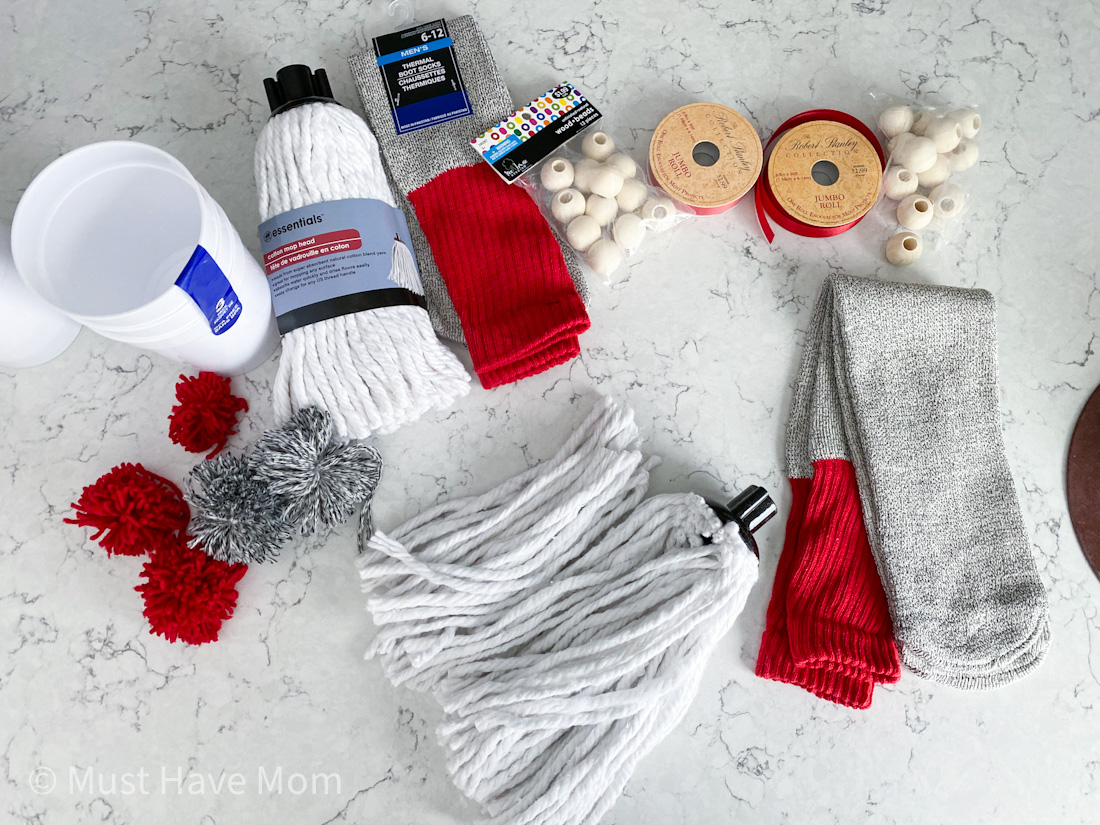 Valentine's Day Gnomes Supplies
You'll need:
white plastic cups (they come in a 3 pack)
mop refill
thermal socks
red ribbon
wood beads (we got these at Hobby Lobby)
hot glue gun and glue
fiber fill stuffing (you can get a big bag for $3)
pom poms (optional)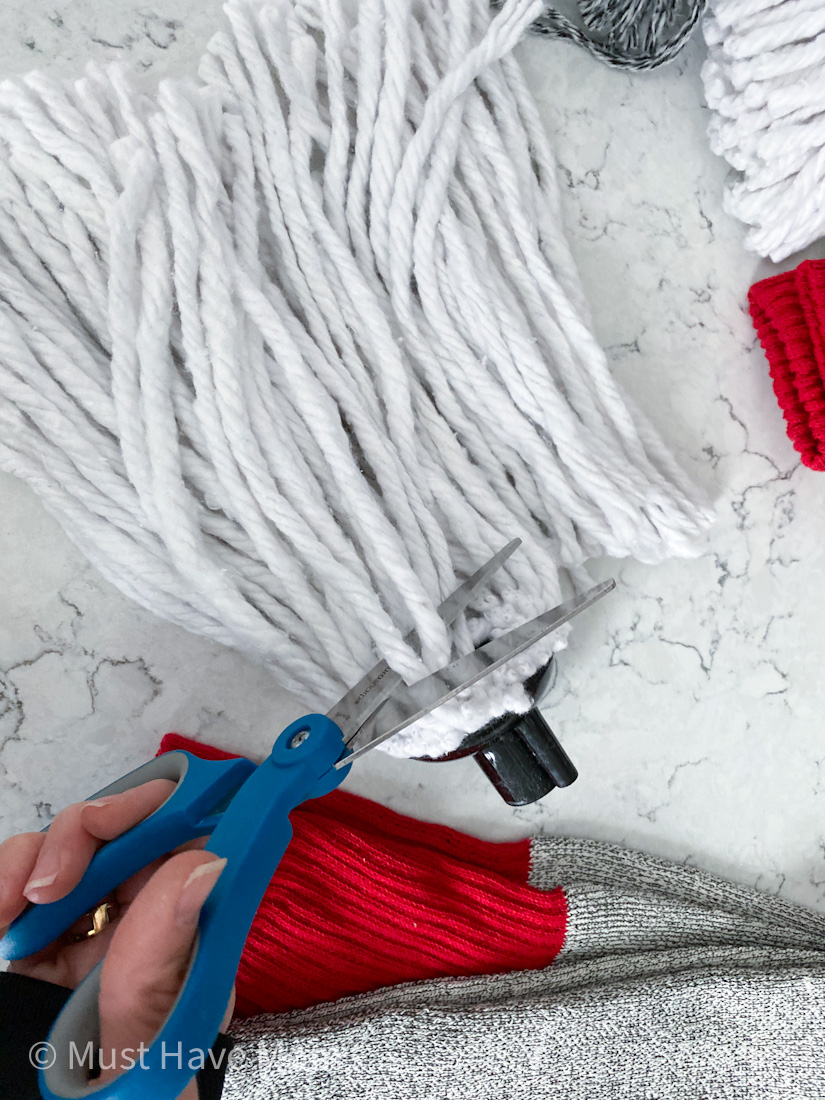 How To Make A Gnome Beard
Making the gnome beard is our first step and it is really easy! For these Valentine's Day gnomes we are using a mop head from the Dollar Tree for the beard. You will be able to make two gnomes for every one mop head you buy.
Begin by cutting off the mop strings as close to the base of the mop head as you can.
Take one of the white plastic cups and turn it upside down. Then begin gluing the mop strings around the top (bottom side of the overturned cup). Glue a row all the way around the top and then run a bead of hot glue over the top of them to hold them in place well. You'll unwind all the mop strings next and this extra bead of glue helps hold all the strands in place after they are unwound.
Unwind each of the mop strings to create a fuller beard that is a little wavy too.
Refer to the video for a full demonstration.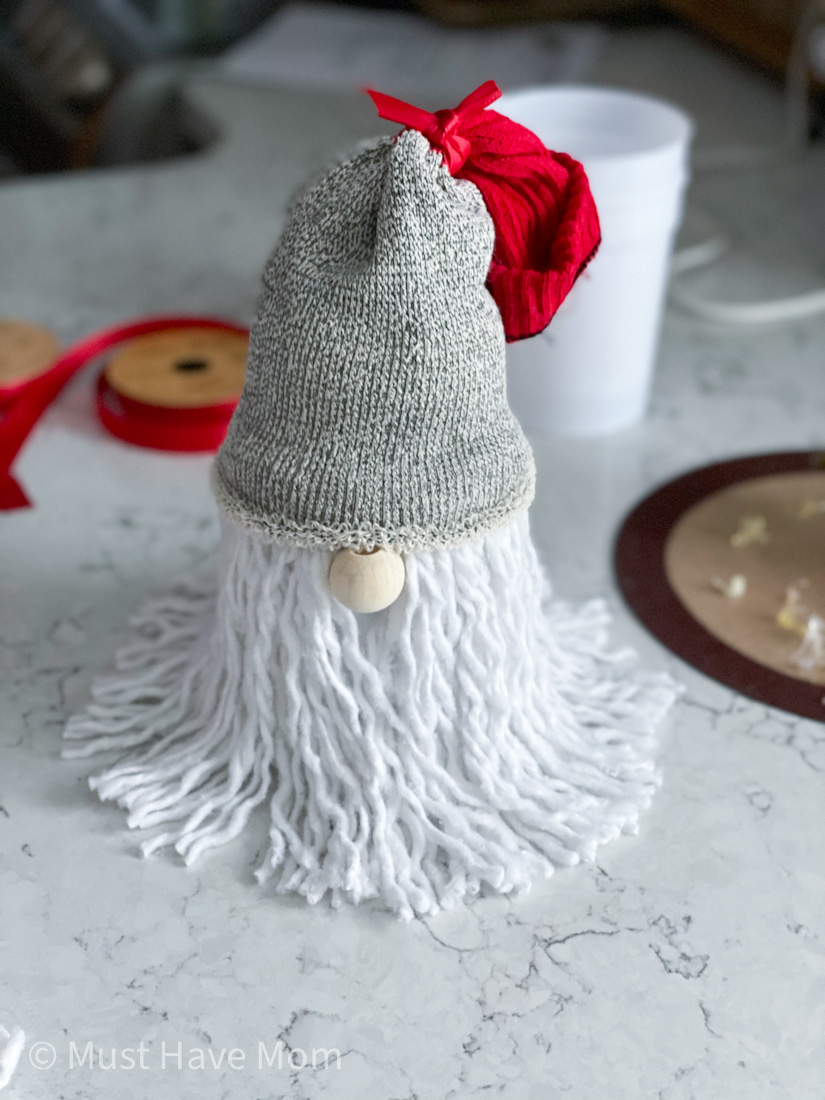 See how nice the beard looks once you unwind all the mop strings?!
Next glue the wood bead in place using your hot glue gun.
Take one thermal sock and cut it in half near where the heal would normally be. This will be your hat!
Place the hat over the top of the cup and pull it down to the top of the nose.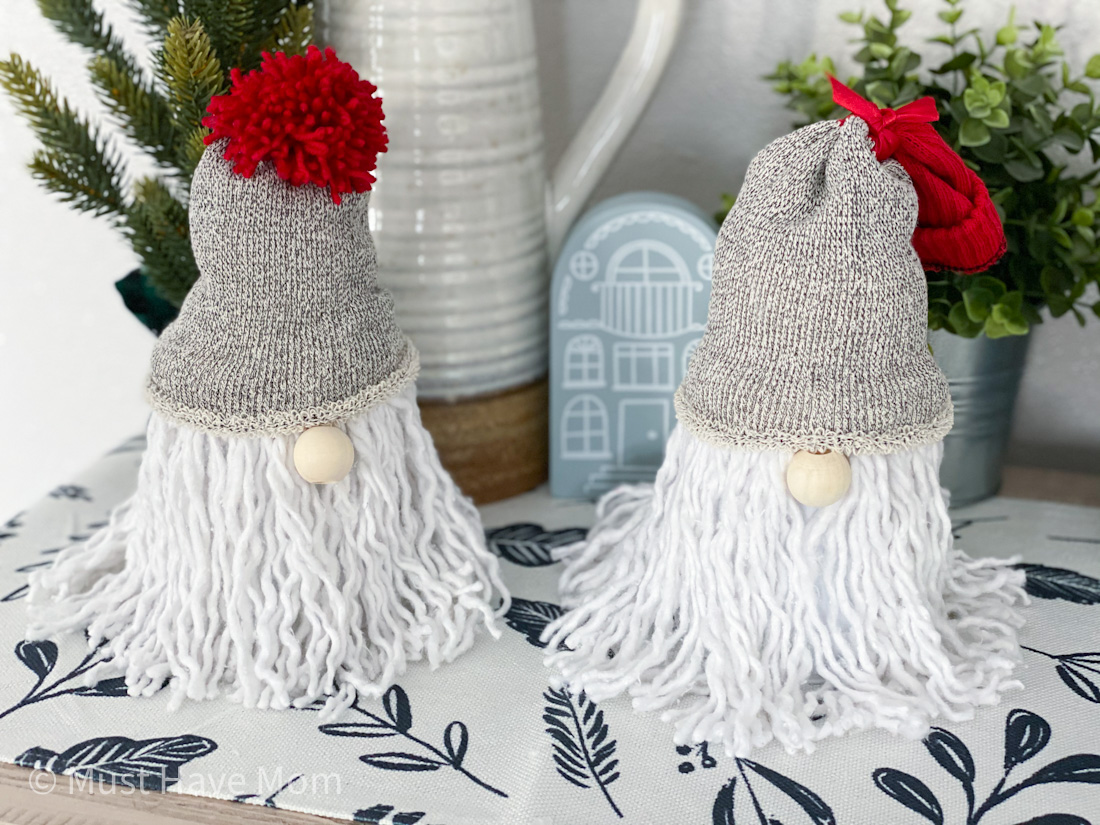 You have two options for finishing the hat. You can either use the red ribbon or some jute twine and tie the end to finish the hat or you can make (or buy) a red pom pom and glue it to the top of the hat. My daughter made DIY pom poms using yarn. Here is an easy tutorial on how to make your own pom poms.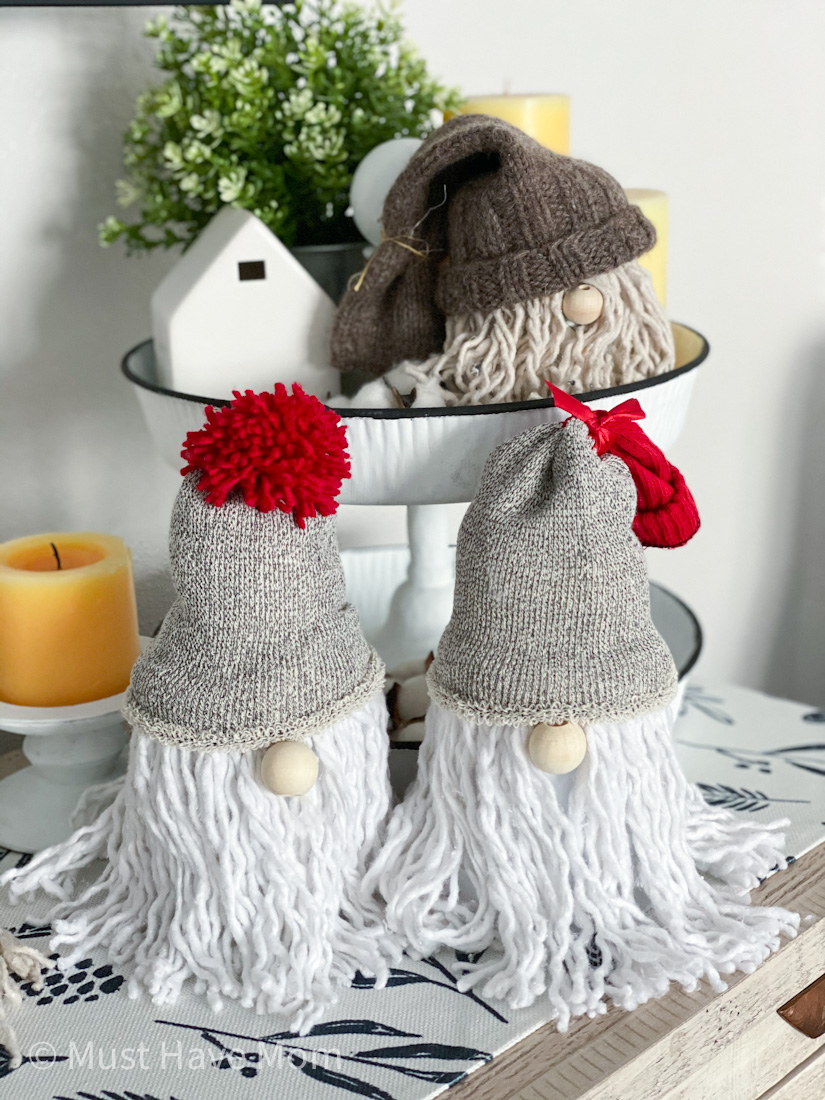 Add these adorable gnomes to your Valentine's Day decor and enjoy the happiness they bring to your home. Make them and gift them. Make them and sell them. The possibilities are endless! They are OH SO adorable!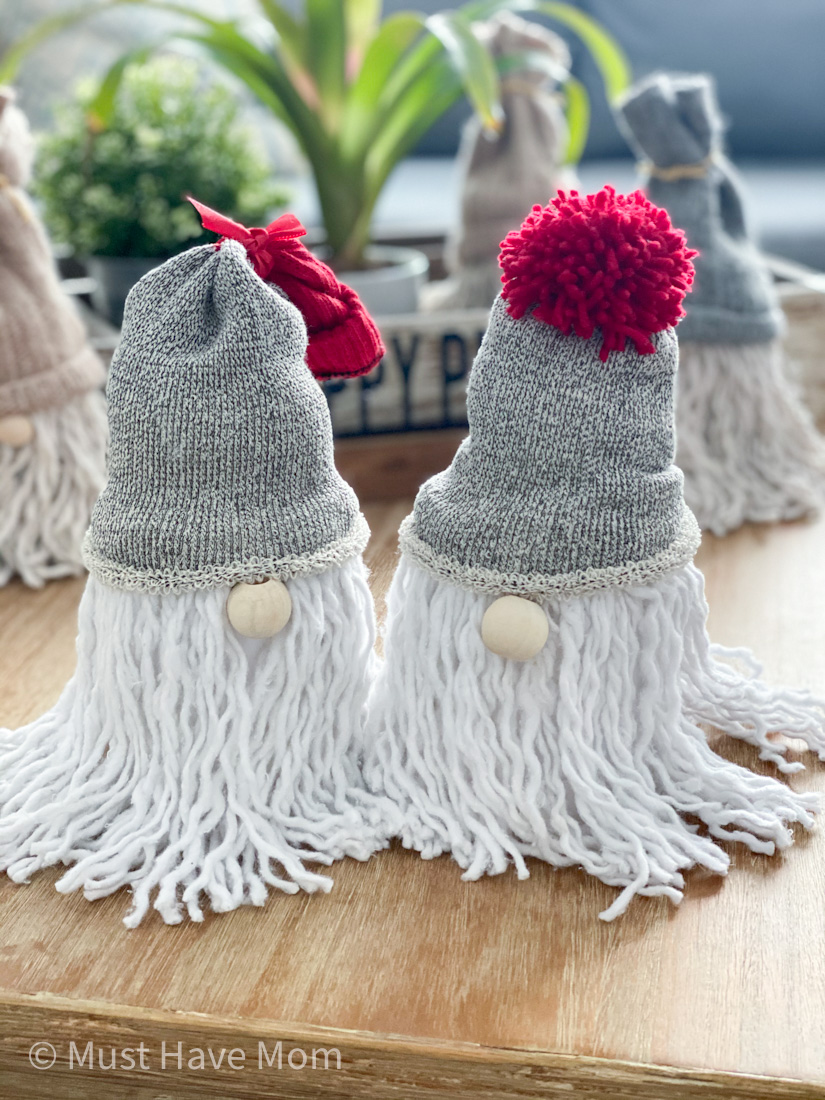 Pin Valentine's Day Gnomes
We LOVE when you share our DIY's on Pinterest! Please pin and save for easy finding later!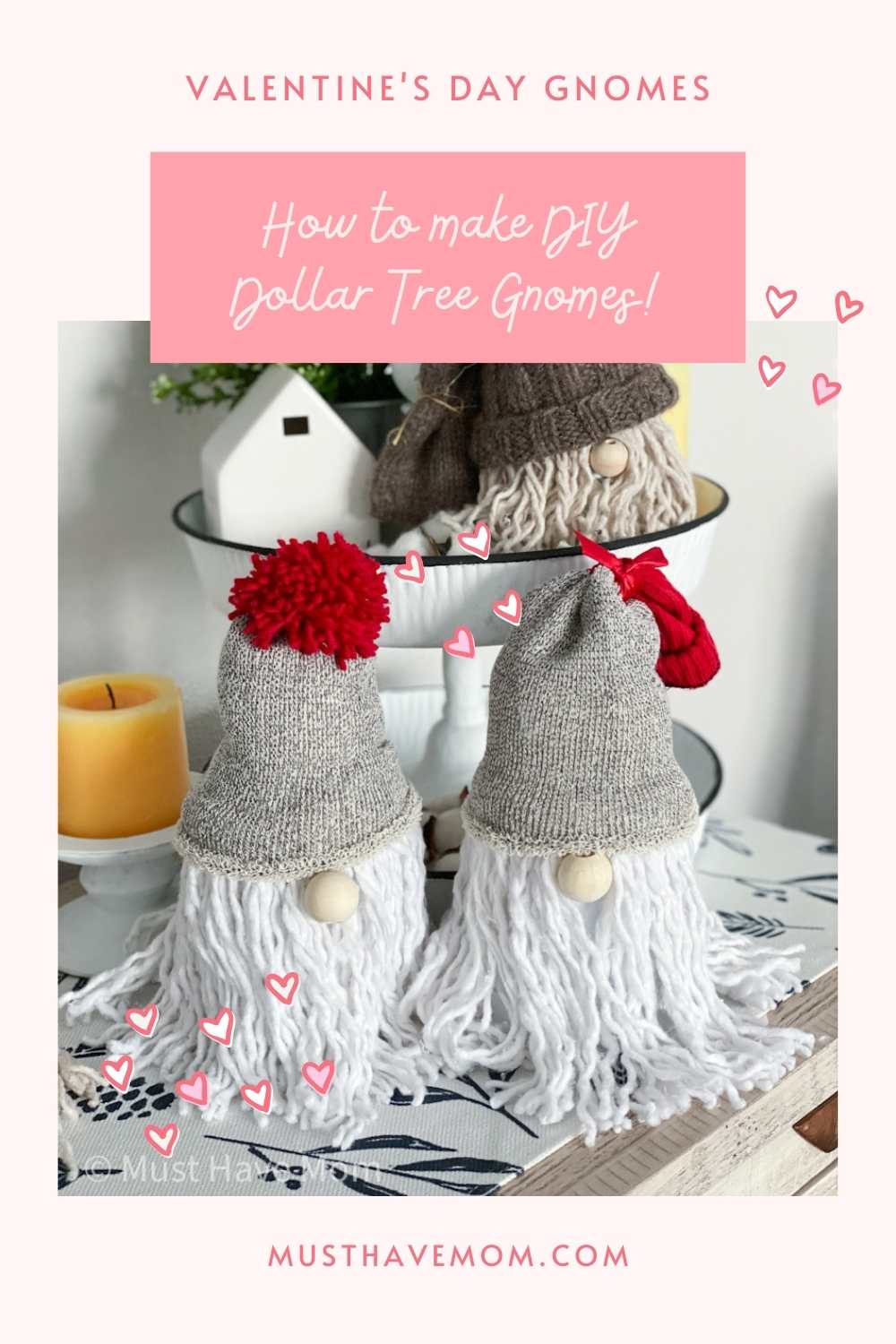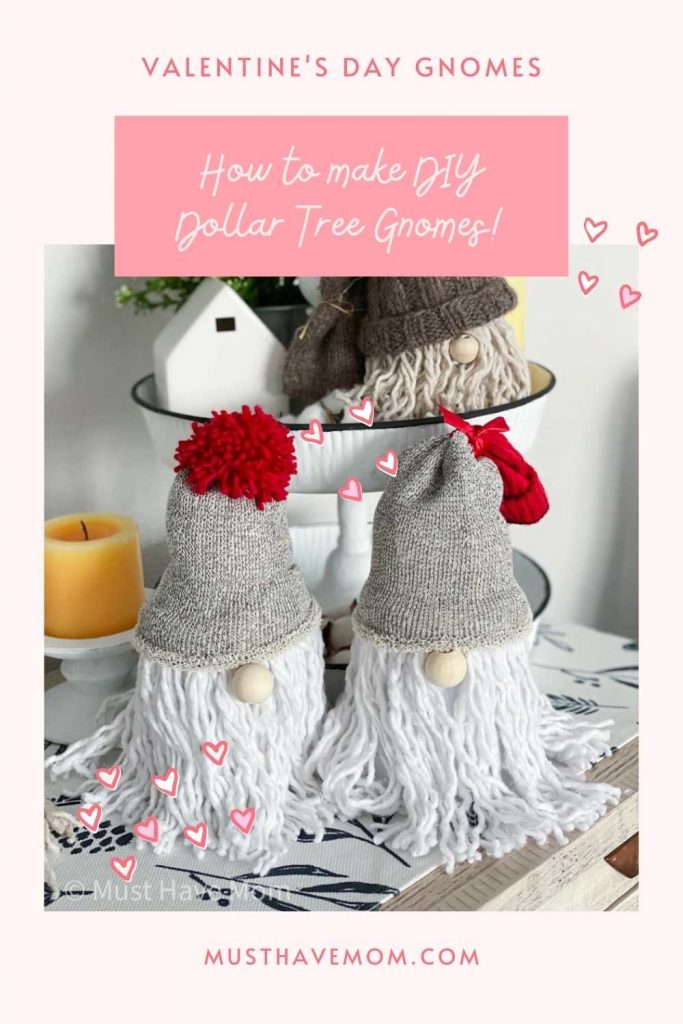 You may also like…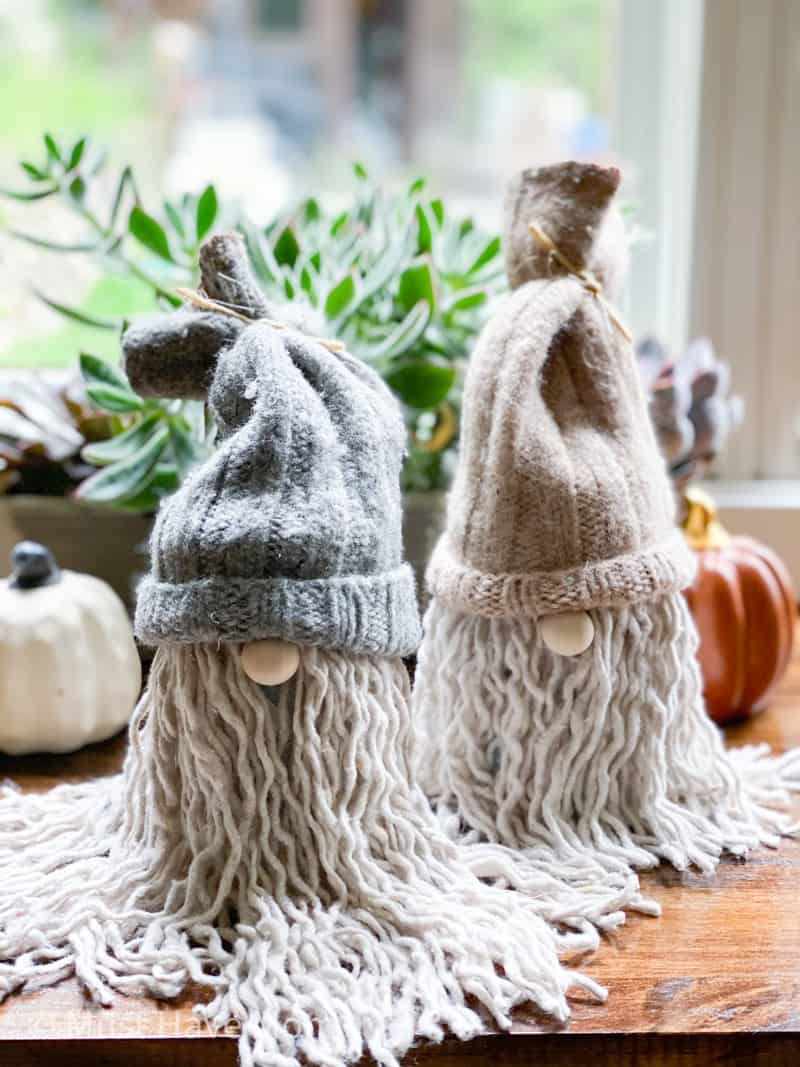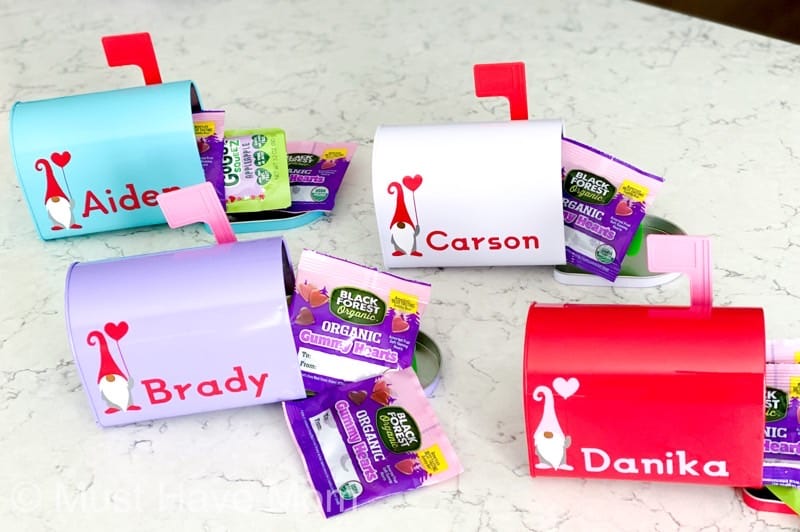 Valentine's Day Gnome Mailboxes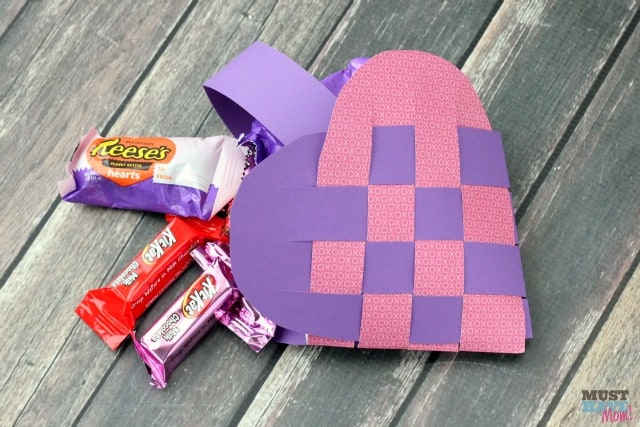 Valentine's Day Woven Heart Basket