DIY Personalized Teacher Mug + "Thanks A Latte" Free Printable Gift Tag!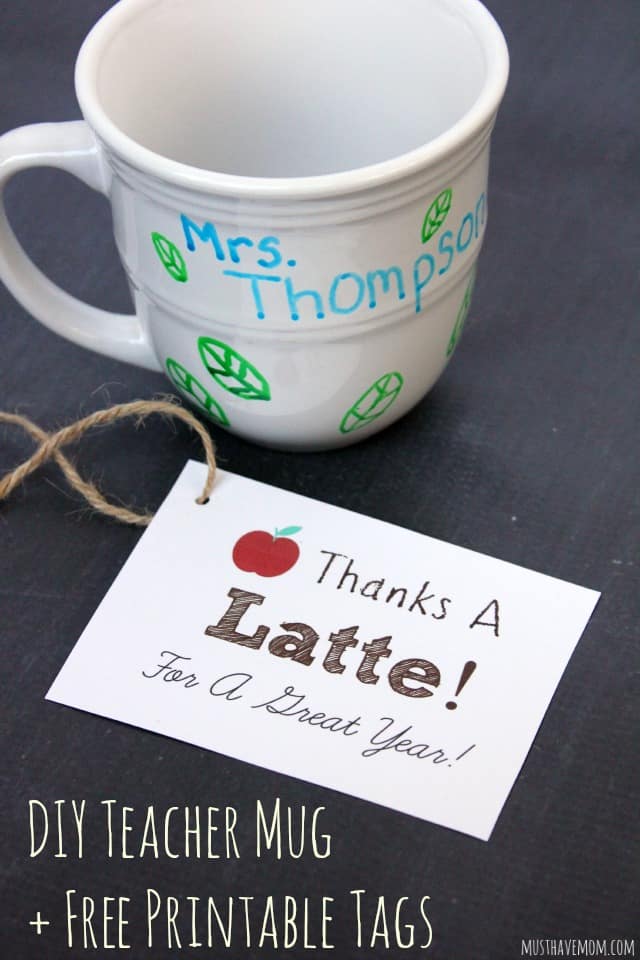 Can you believe school is almost out for the Summer? I cannot wait for the warm weather to take hold here in Minnesota and those lazy, unscheduled Summer days will be most welcome here in my house! At the end of the school year I am left feeling grateful to my children's teachers for the amazing job (and level of patience!) they put forth all year long. I want to say thanks in a way that is meaningful and conveys thoughtfulness. This DIY Personalized Teacher Mug does just that and adding in the free printable "Thanks A Latte" gift tags is the cherry (or should I say apple?) on top!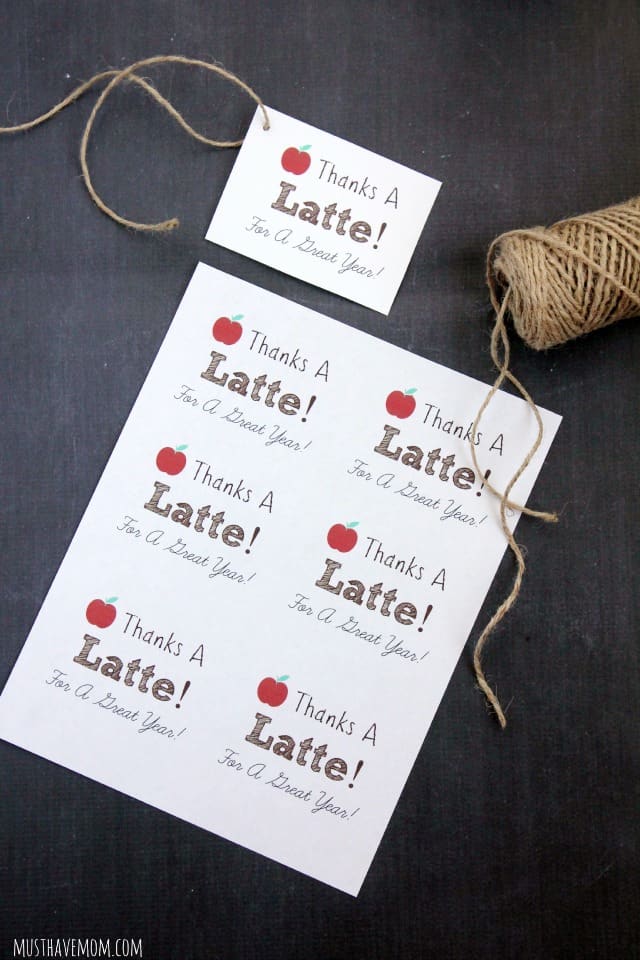 You'll need a sheet of cardstock (printer paper works too but isn't as stiff) and some twine. You'll also need the mug supplies listed further down this page.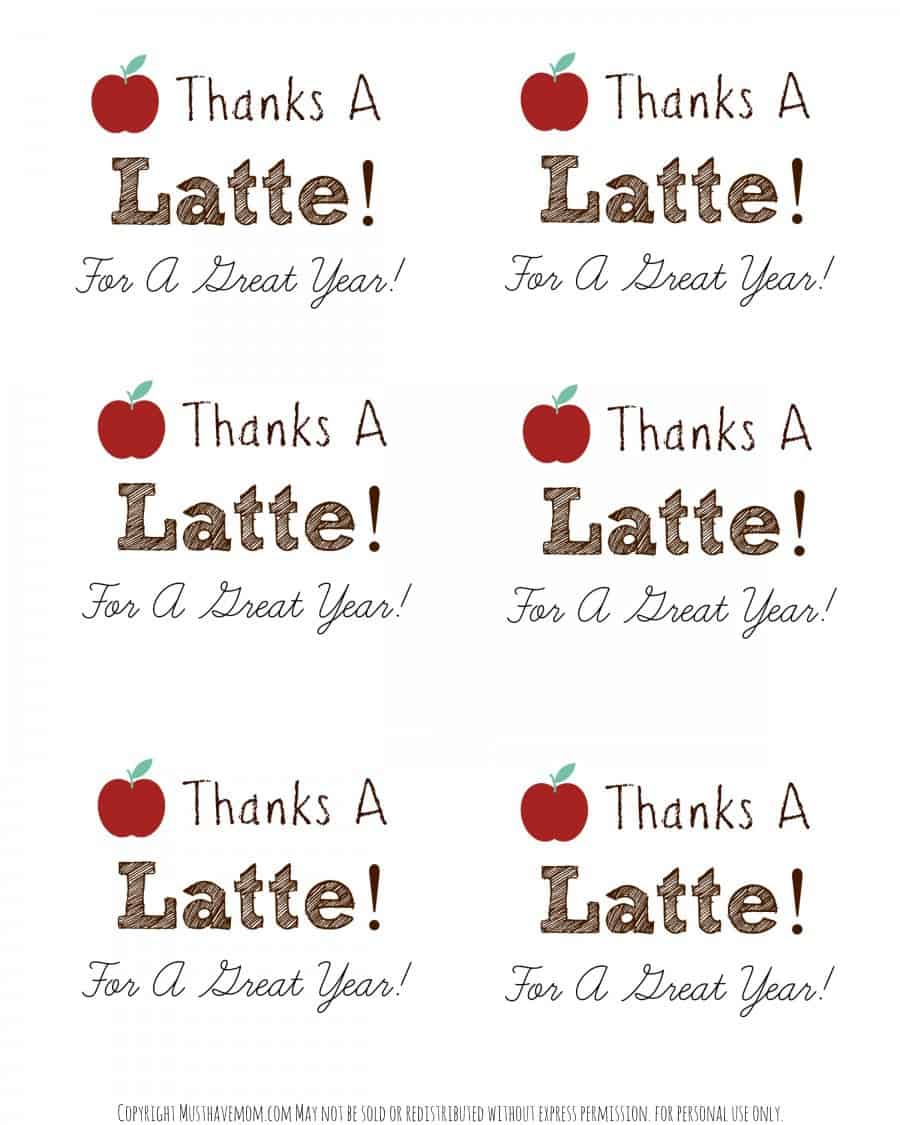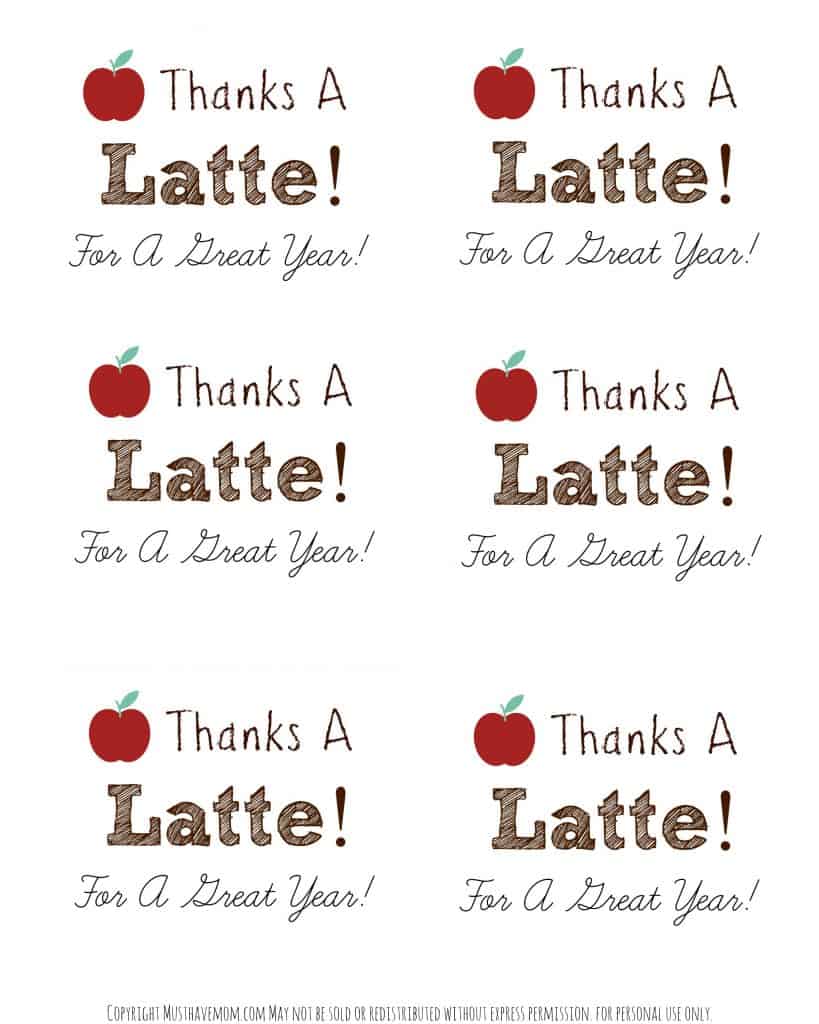 Print off these free teacher gift tags by clicking here.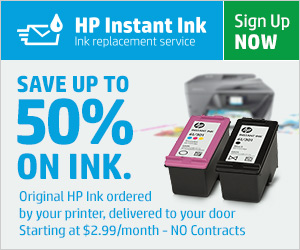 One more tip mommy-to-mommy, if you have a printer and love printing free printables, photos, checklists and more then you definitely need to sign up for HP Instant Ink and save 50% on your printer ink! I have been personally using this service for years and print up to 100 pages a month and never worry about how much ink I am using. When your printer starts running low it automatically orders more ink and it shows up at your door! No postage fees! And with plans starting at just $2.99 you can quit worrying about how much ink you are using and print all the color photos and printables you want! This is the best way to save on printer ink!
Sign up today
and start saving money on your ink.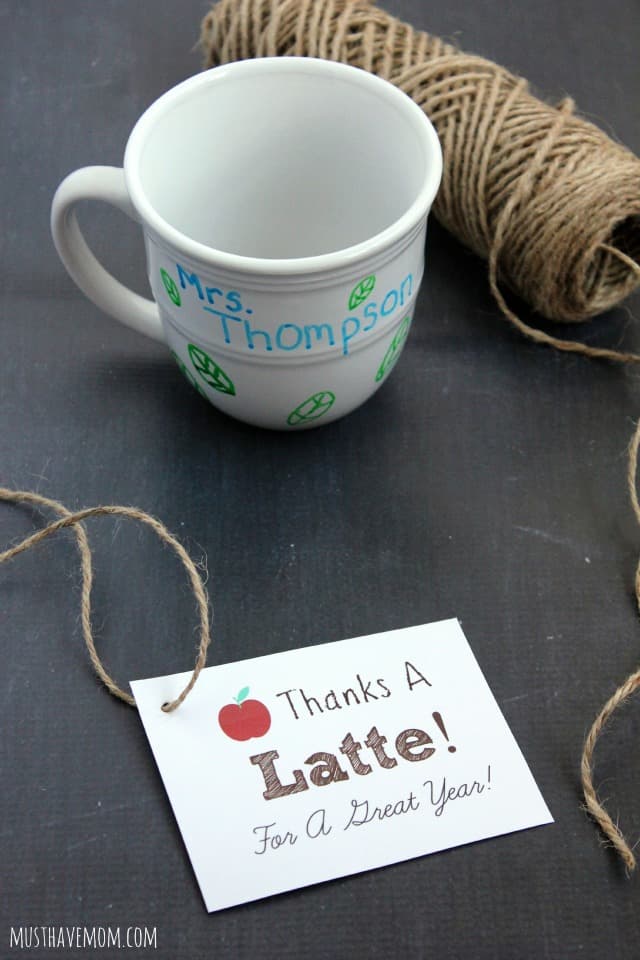 Next cut out the gift tags and punch a hole in the corner. Then string your twine through the hole.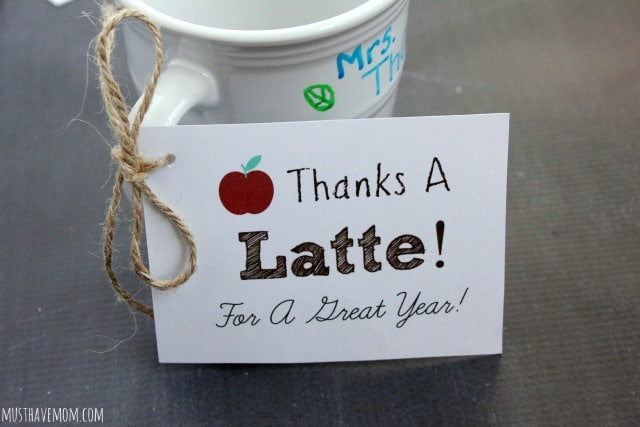 Now they will be all ready to tie on to your mug once you finish! Just tie around the handle for a personalized touch! Let your child write their name on the bottom to make it even more personal.
For the mug you'll need a plain white coffee mug. I found some at the dollar store and Walmart. They are cheap ($1-$3) and work perfectly for this project.
You will also need DecoArt Glass Paint Markers
. I bought the multi color pack. These ensure that your mug will be permanently drawn on and it will not come off in the dishwasher! You will NOT achieve this with a plain Sharpie marker (trust me I've tried! It washes off).
Then draw your desired design on your mug. I went with leaves as it felt like Spring! Need more inspiration? Check out these other DIY mugs I did (and I'm no artist, but these are easy designs that look good).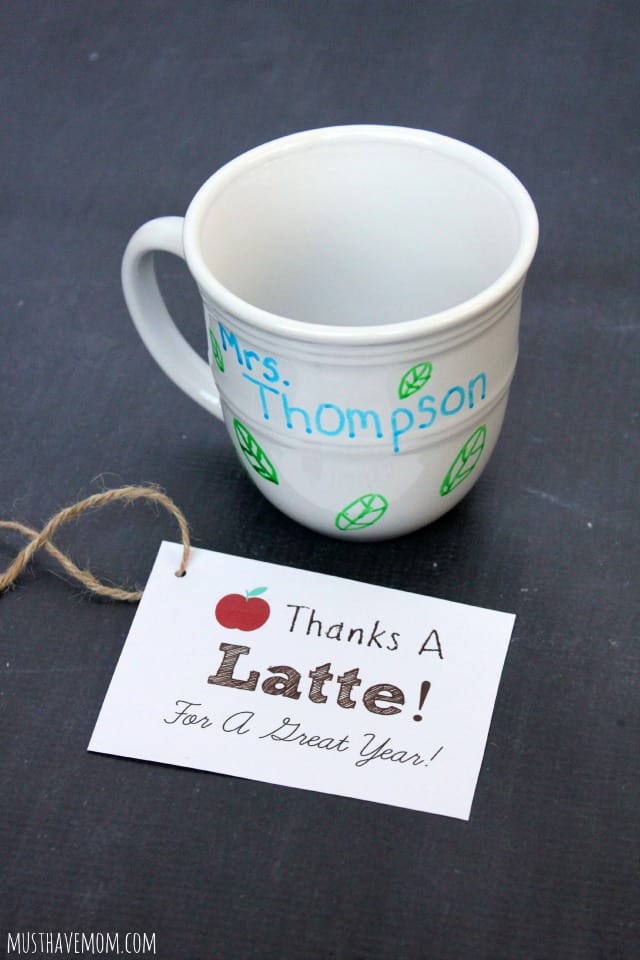 On the front of the mug I further personalized this gift by adding the teacher's name to the mug!
Now to complete it you just need to allow your painted mug to dry for 8 hours. Then bake at 375 degrees for 40 min (at temp) in non-preheated oven. They will then be dishwasher safe!
Include a gift card to The Coffee Bean & Tea Leaf® in their mug.
What is your favorite teacher gift idea?
Thank you to The Coffee Bean & Tea Leaf® for sponsoring this conversation.