10 Things To Know When Buying A House

If you are thinking of buying your first home then there are definitely plenty of mistakes that others have made (myself included) that you can learn from! I've compiled a list of 10 things I wish I knew before buying my first home. I now have 3 home buying and selling experiences under my belt and there are so many things that I wish I had known from the start! So learn from my mistakes and read these 10 things to know when buying a house so you can avoid making the same mistakes I did!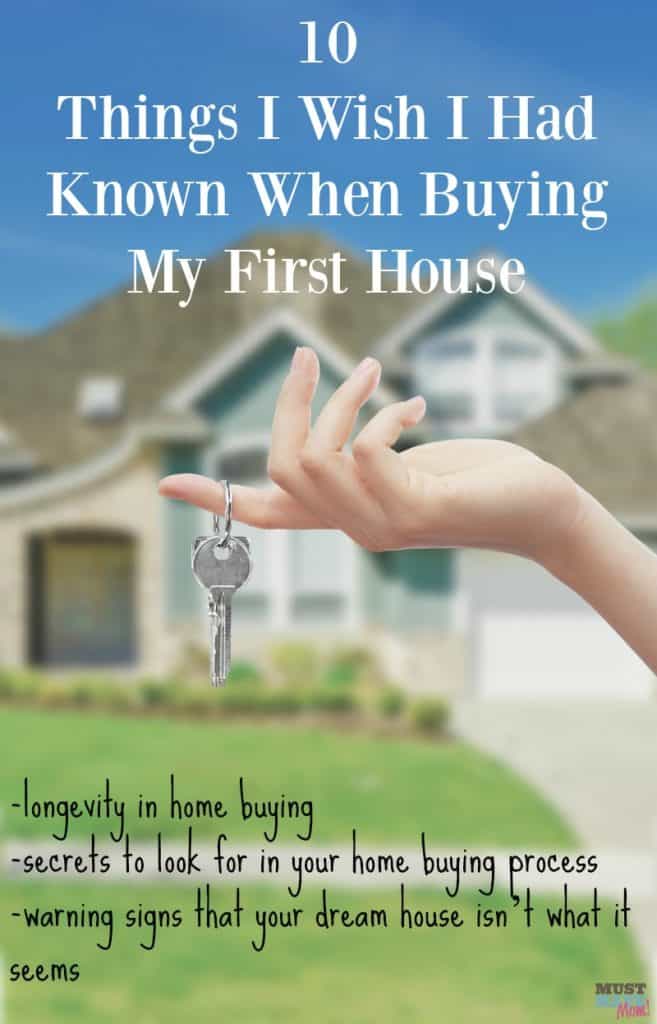 As I sit here writing this I am situated in my newly remodeled home office which is located inside my dream home. I didn't start out by purchasing a dream home though! I bought a starter home and worked my way up to this amazing house that I am now blessed to call my own. I'm in the process of helping my little sister navigate buying her first home and I have to admit that I wish I had known half these things when I bought my first home! Here are the 10 things to know when buying a house, from longevity in home buying to secrets to look for in your home buying process and warning signs that your dream house isn't what it seems, I'm covering it all!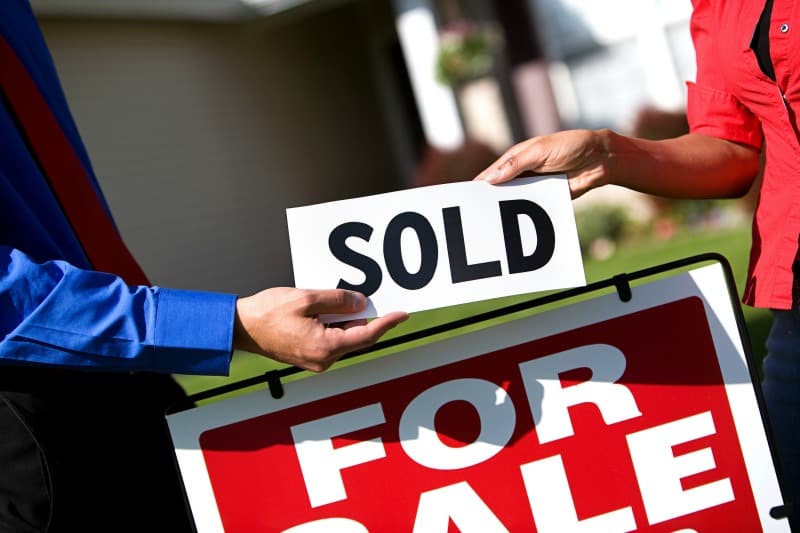 First things first, find a Realtor® with experience that can help you navigate the market. You may think that you can find your own listings and book showings with the seller's real estate agent, but it is in your best interest to have a Realtor® who is working on your side alone without any conflict of interest or loyalty to the seller. Not only will it not cost you anything (the seller typically pays real estate agent fees upon closing), but you'll know that all your bases are covered. One big mistake I made as a first time home buyer was to try going through the seller's real estate agent. She ultimately didn't have my best interest in mind (she was loyal to the seller) and I wasn't getting sound advice from her. Find a Realtor® that you click with who can help alert you to new listings that you may not know about yet, research comparable homes, advise you on what kind of offer to make, help you negotiate the deal and help you navigate through the sea of paperwork and legalese. You'll be grateful you did!

Get pre-approved for a home loan before you start looking. Many homes that go on the market will go quickly and you'll want to put a bid in right away. Having a pre-approval will make your offer more appealing because the seller will be able to see that you are eligible for financing. Ask around for recommendations on a lender and meet with a few before deciding on one. Cover what their rates are and compare them against one another. Also beware of making any big purchases or racking up a lot of credit card debt as these things can cause your loan to be declined even after you've been pre-approved.

Don't buy based on cosmetic appearance. Just like a granite countertop and new bathrooms can quickly reel in a buyer, pink tile in the kitchen and shag green carpet in the bathroom can be a turn off to many buyers. Don't overlook the potential of a home based on the cosmetic appearance. My husband and I bought our 2nd home with pink and black bathroom tile on the kitchen walls and a bathroom that had gold fixtures. We saw the potential in it and after updating everything we ended up selling the home at a profit of $20,000! See potential, not paint colors. Similarly, don't buy a home because it looks nice and new. There are many homes on the market that have been quickly flipped for a profit and there may be major issues hiding underneath that shiny new tile. Your "dream home" may not be the dream it appears to be. Don't let cosmetics sway you!

Get to know the neighborhood and the neighbors. One thing I have always found to be funny about the home buying process is the limited amount of time that people typically spend "trying out" the house before buying it. We spend more time test driving a car than we do checking out a house before we buy it. Get to know the neighborhood, check out the school district, pay attention to the neighbors and the crime rate. Is there a dog next door that barks all day and night? That happened to us with our first home we bought and there were some days I thought I was going to go mad listening to that incessant barking all. day. long! It was awful and ruined my peaceful home environment. Drive by the home you are looking at buying during different times of the day. Pay attention to the neighbors and the activity in the neighborhood. You can even go as far as talking to the neighbors and asking questions.

Beware of bidding wars and know your top number. It can be so easy to get caught up in a bidding war and before you know it you've over-extended yourself and your budget. A house is a long term investment and you don't want to spend the next 15-30 years making payments that are outside of your budget. Just because the bank approves you for a certain number doesn't mean that it's a comfortable number for YOUR budget. Know your number and stick to it. Don't let the excitement draw you in and get you bidding more than you should be.

Be organized and ready for a boat load of paperwork. One thing that was a huge help to us in navigating the sea of paperwork was having a Realtor®. They helped us navigate everything and interpreted all of the legal forms that looked like Greek to us. There were so many expenses that we didn't understand and by having a Realtor® we were able to get thorough explanations of everything. Not only that but a Realtor® can help you navigate current laws pertaining to your local area. We bought a home in the country and we weren't aware of the current laws for the septic system. At closing it almost became an issue that caused our sale to fall through however having a Realtor® that knew what he was doing meant that he was able to negotiate a deal with the seller so our septic could be made compliant and our deal could close. He was essential to our successful purchase of our dream home.

Find a home inspector to inspect the home before you buy. We were always blessed with family members that had a myriad of talents from construction to electricians to plumbers so we would bring them along to conduct our home inspections. You can hire an experienced home inspector as well. They can uncover major issues that could save you from big expenses down the road. It can also be useful in the negotiation process. If the home requires major repairs then you can negotiate a lower price on the home or ask the seller to pay for the repairs.

Think ahead: "longevity in home buying". The first home we bought had two bedrooms. We knew it was our starter house, but we didn't realize just how small it would be once a baby came along. The upstairs had a walk-through the main bedroom to get to the nursery and bathroom. It wasn't going to be a long term home once the baby was a little bigger as there was no privacy for either of us with that floor plan. We weren't really thinking ahead. Even though you may not have kids yet, or a dog, or fill in the blank, try to think ahead to 5 years down the road or 10 years down the road and envision how the house would function for you in those situations. If you are strictly buying a starter home then think to 5 years down the road and make sure you can last in it at least that long if you need to. By thinking ahead you'll save yourself the pain of having to move more often than you want to in order to get enough house to suite your current lifestyle.

Secrets to look for in your home buying process: When you are making monthly rent payments it can be easy to compare that to a mortgage payment and wonder why you are throwing your money away on rent each month. While it's true that when you rent you aren't gaining anything in return, it's simply not wise to compare it to monthly mortgage payments. There are many costs associated with owning a home that you wouldn't consider if you were renting. These include property taxes, repairs and maintenance, utilities, home owners association dues, upgrades and renovation costs, etc. Make sure you adequately budget for these costs and can afford the mortgage PLUS these costs comfortably. When we bought our dream home we were thrilled that it had a geo thermal heating system. Our heat costs were tiny compared to our current heating bills in a much smaller home. After moving into the home the geo thermal system failed and it fell on us to upgrade that system to the tune of $20,000. Luckily we had budgeted before buying the home and we had taken into account that large, unexpected costs may occur. We had the money to upgrade and repair our geo thermal heating system but had we focused solely on mortgage costs, we wouldn't have been able to afford the repair.

Quench your emotions and go with your instinct and smarts instead. The moment you let your emotions get involved in the home buying process is the moment you will make a mistake. Try and remain objective and avoid falling in love with a place before you've carefully considered everything. From the structure of the home to your own budget, you need to keep emotions out of this deal and remain smart and objective. Don't let those emotions out until you've closed the deal or you risk making decisions that are based in emotion instead of common sense.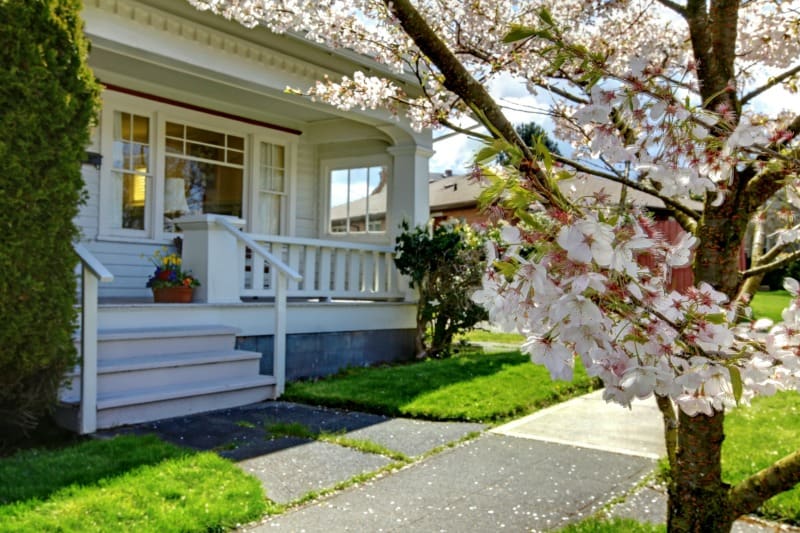 One important thing to remember through the entire home buying process is that it is a marathon, not a sprint. It is a long process from start to finish and a lot of it will be uncharted territory. Having a Realtor® to help guide you through the process is invaluable so don't write off how important their role is. Take a look at the long path to buying a new home!
Are you in the market to buy a home? Find a Realtor® at http://realtor.com/GetRealtor.