DIY All Purpose Cleaner With Essential Oil + DIY Glass Spray Bottle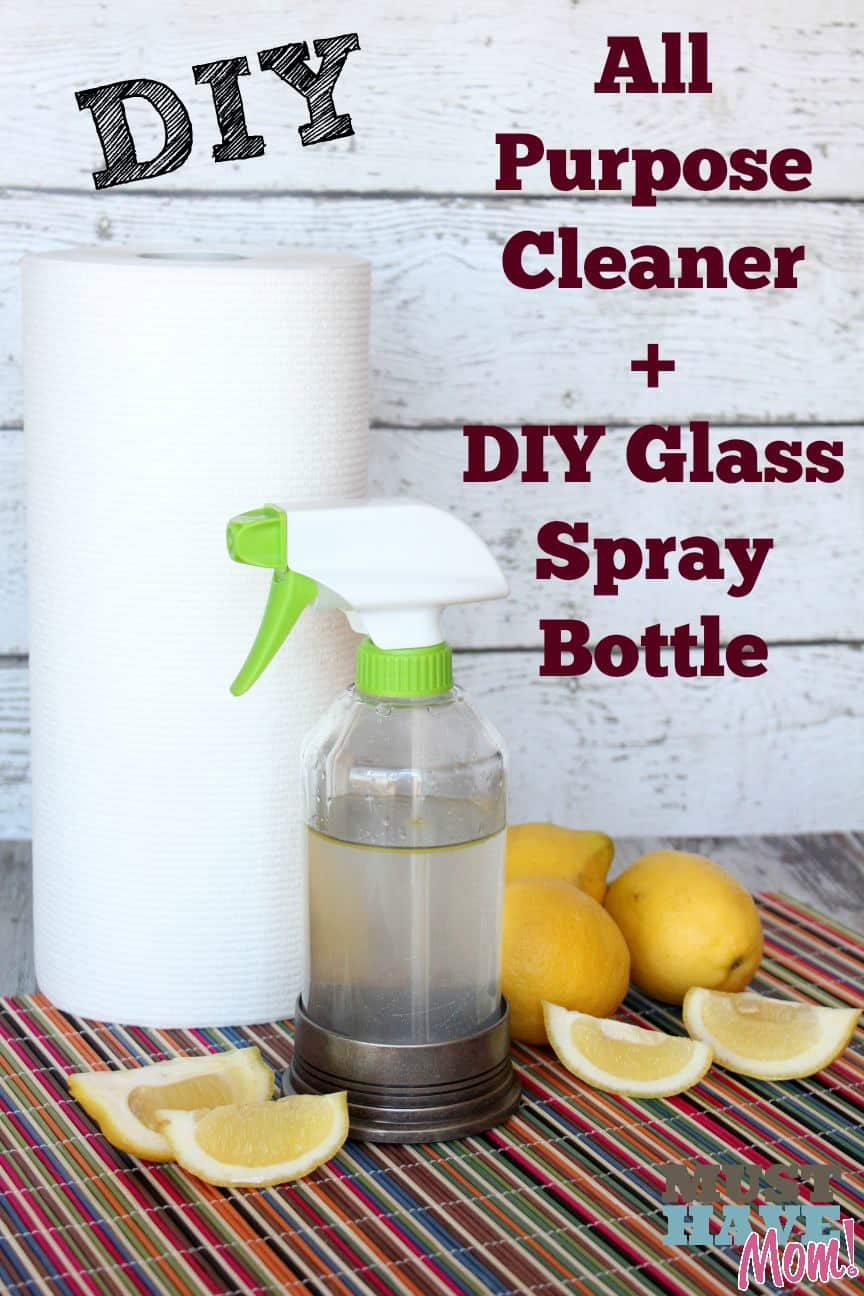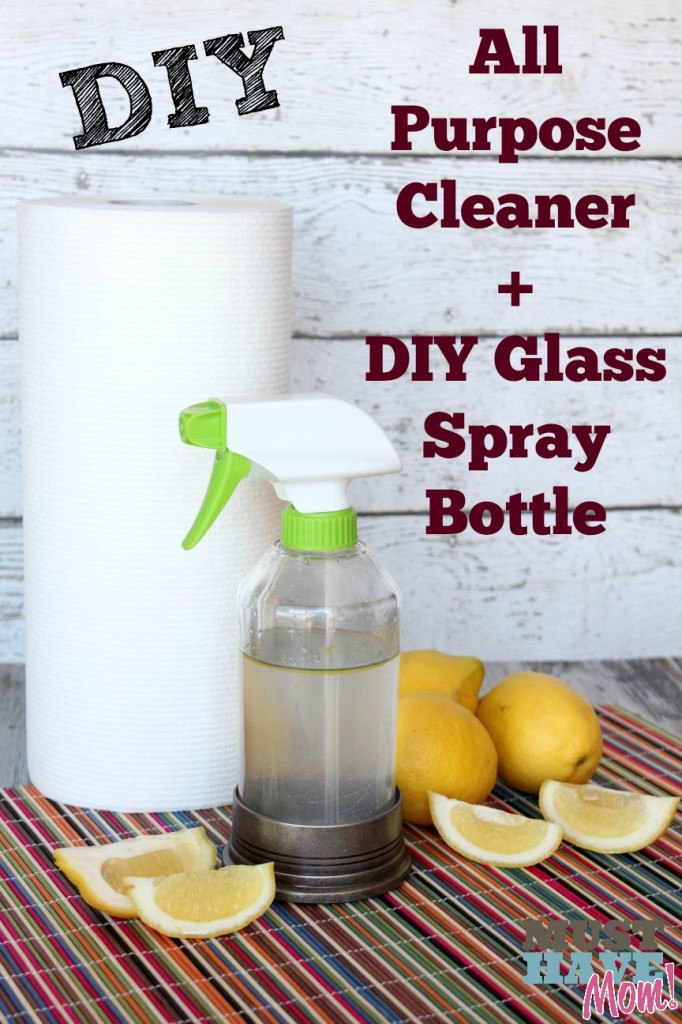 With kids in the house the last thing I want to use to clean up after them is a toxic cleaner. The more natural a product the better and the same goes for my cleaner. That's why I have been making my own DIY all purpose cleaner using essential oils, water and vinegar. I even made my own glass spray bottle for the cleaner since you shouldn't use plastic spray bottles when using essential oils in your cleaner recipe. It can degrade the plastic and leach chemicals into the cleaner which is exactly what you are trying to avoid by making your own cleaner.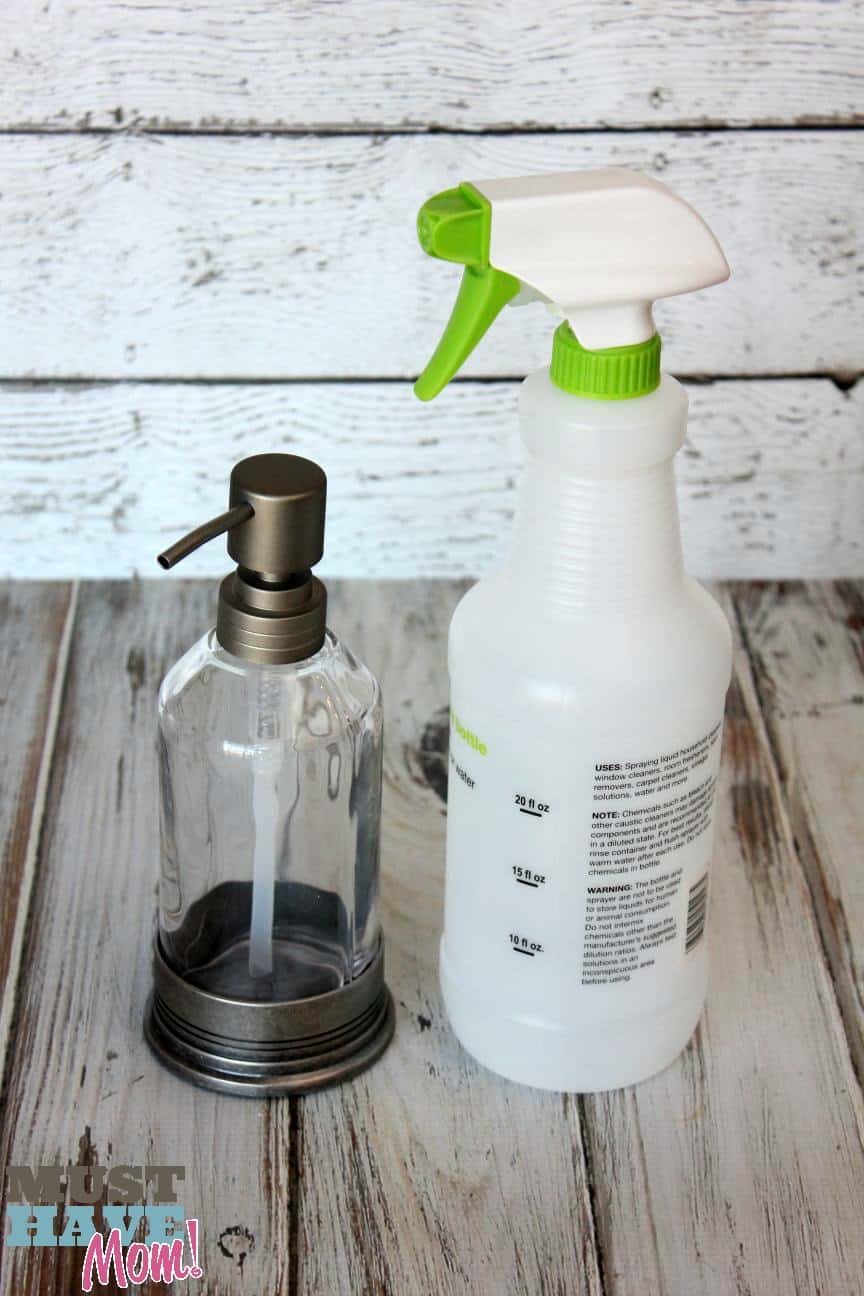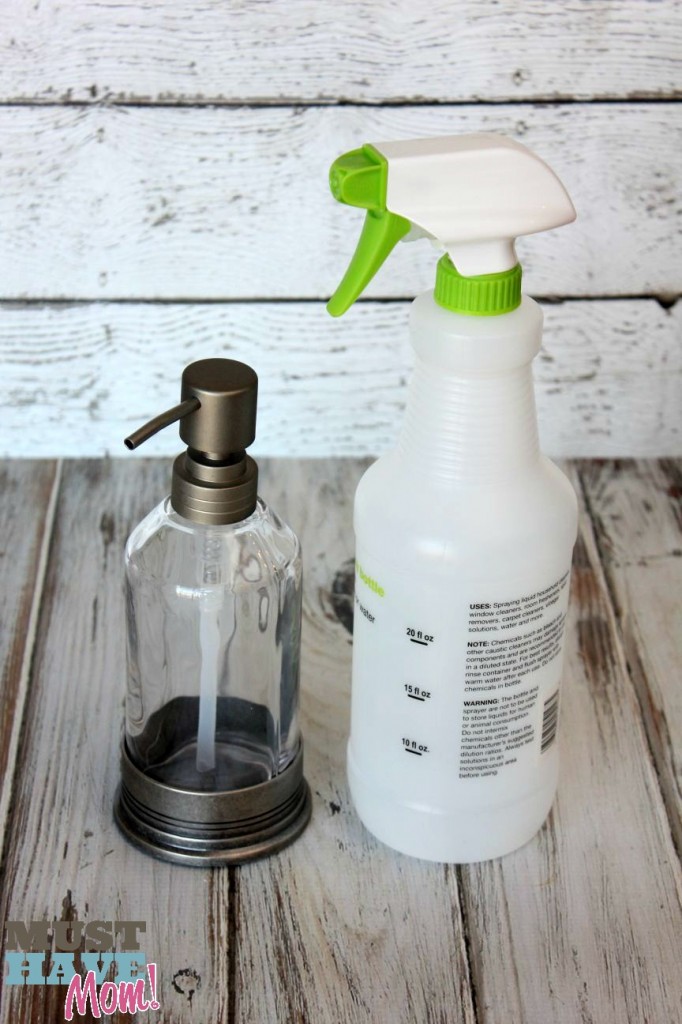 To make your own glass spray bottle all you need is a glass soap dispenser or any glass bottle of this type. Even an old glass vinegar bottle will work. You will also need a spray nozzle which I took off this plastic spray bottle.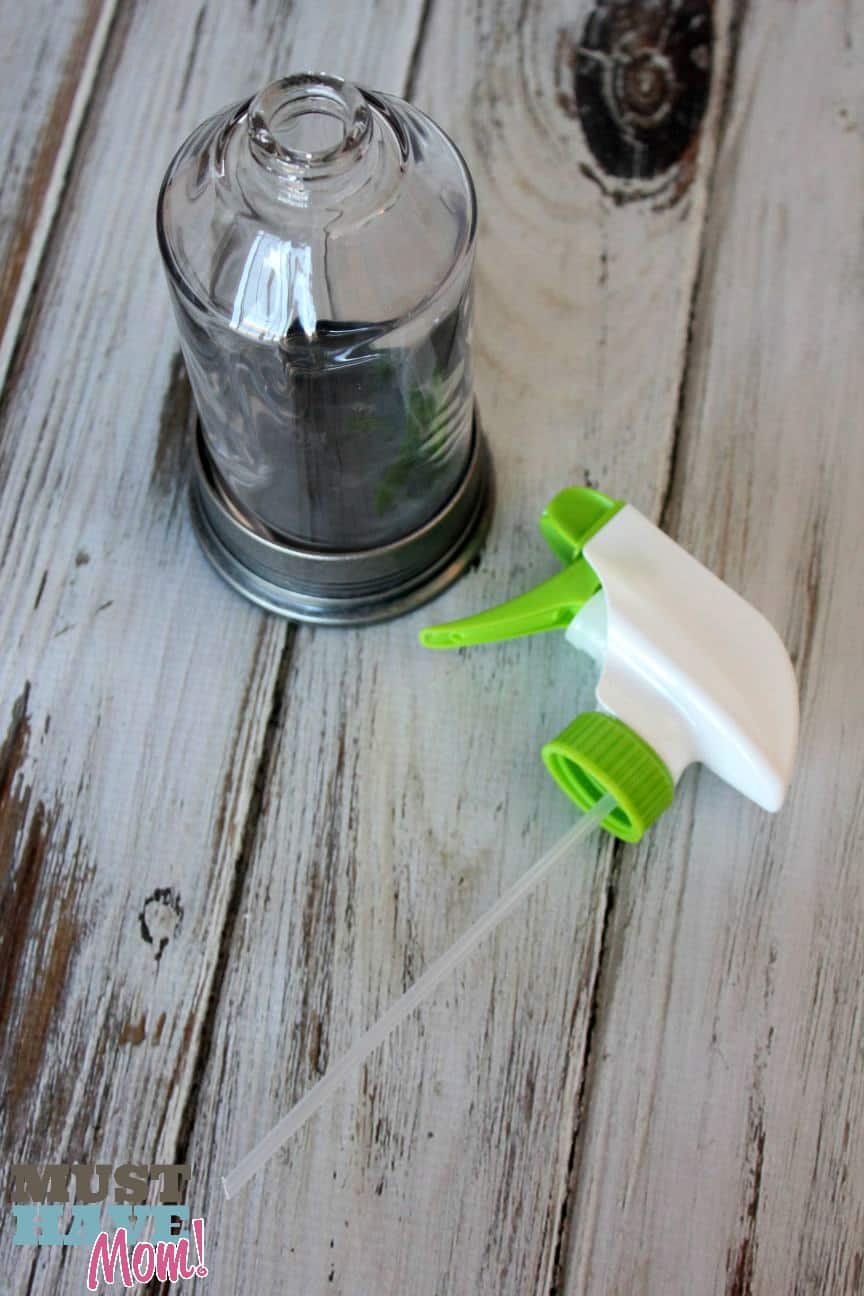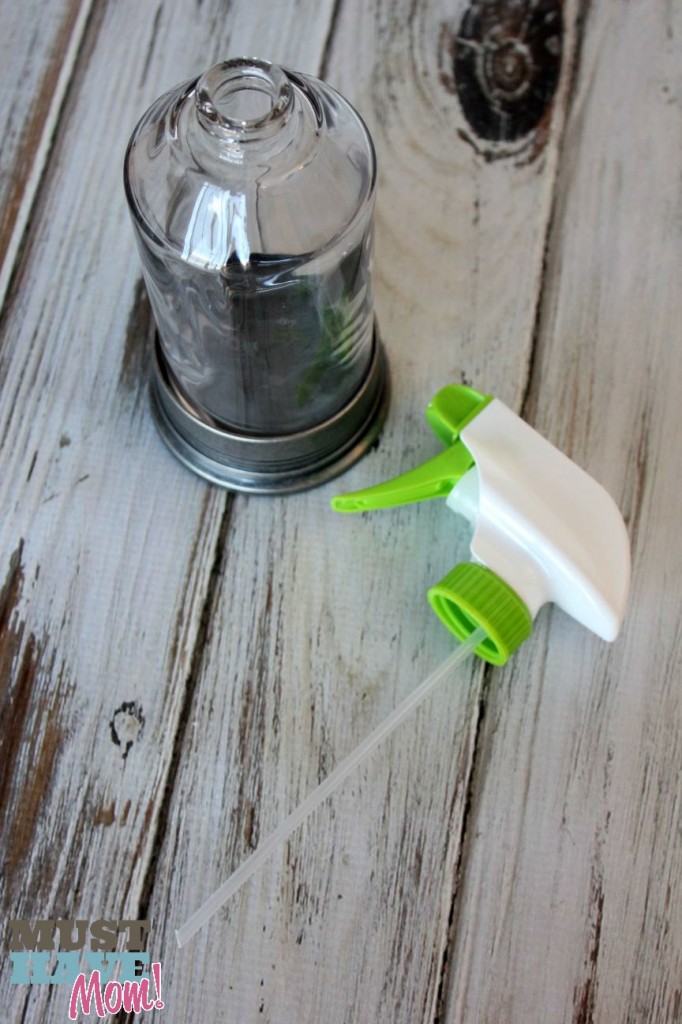 Measure the tube on the spray nozzle against the glass bottle making sure you don't cut too much off. You will want it to reach all the way to the bottom. Snip it off at an angle.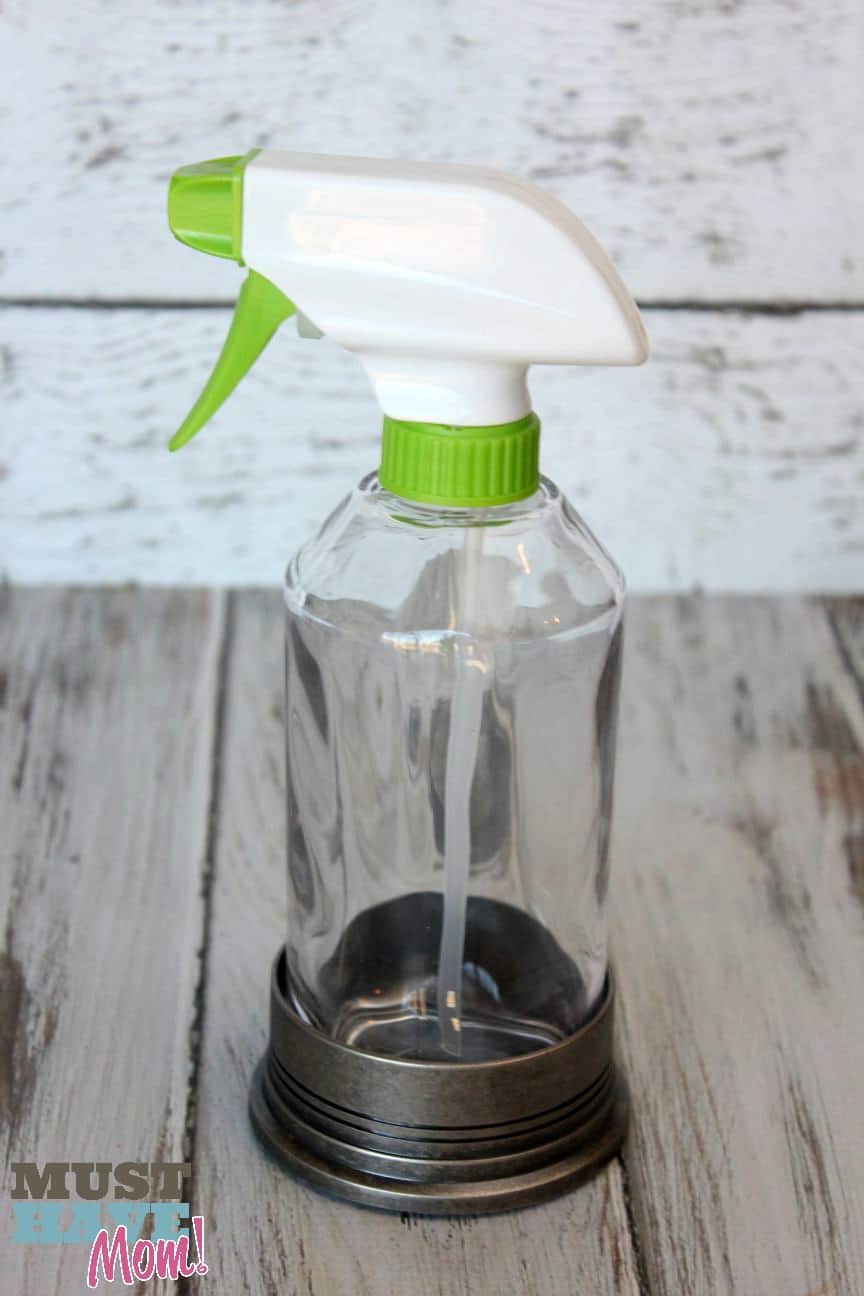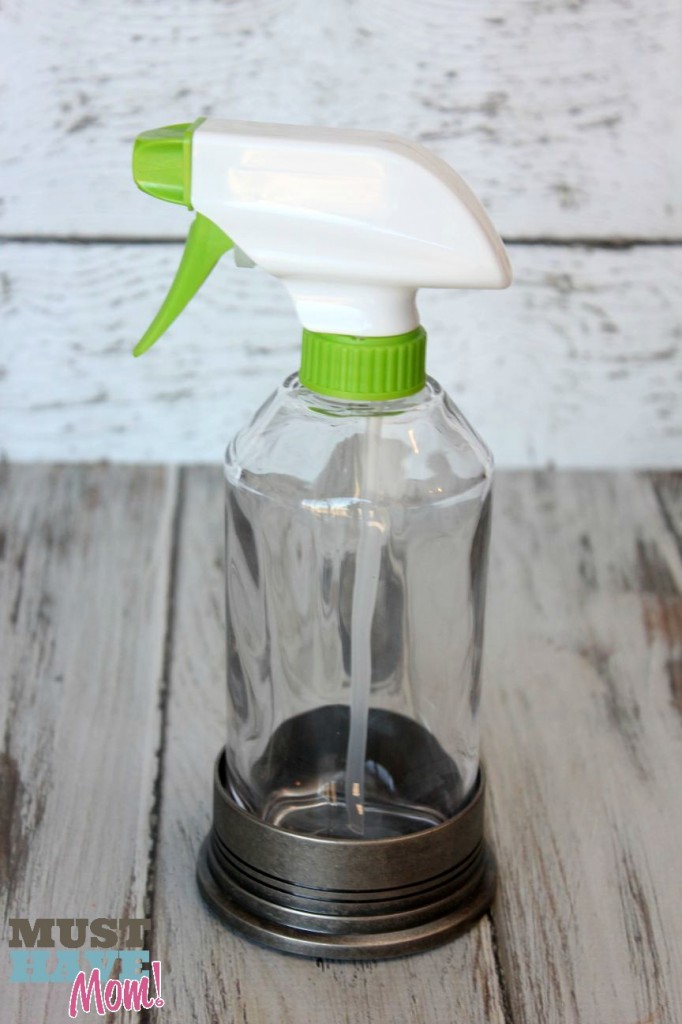 Then screw the nozzle onto the glass bottle. See how easy that was? No need to go out and buy glass spray bottles when you can make your own.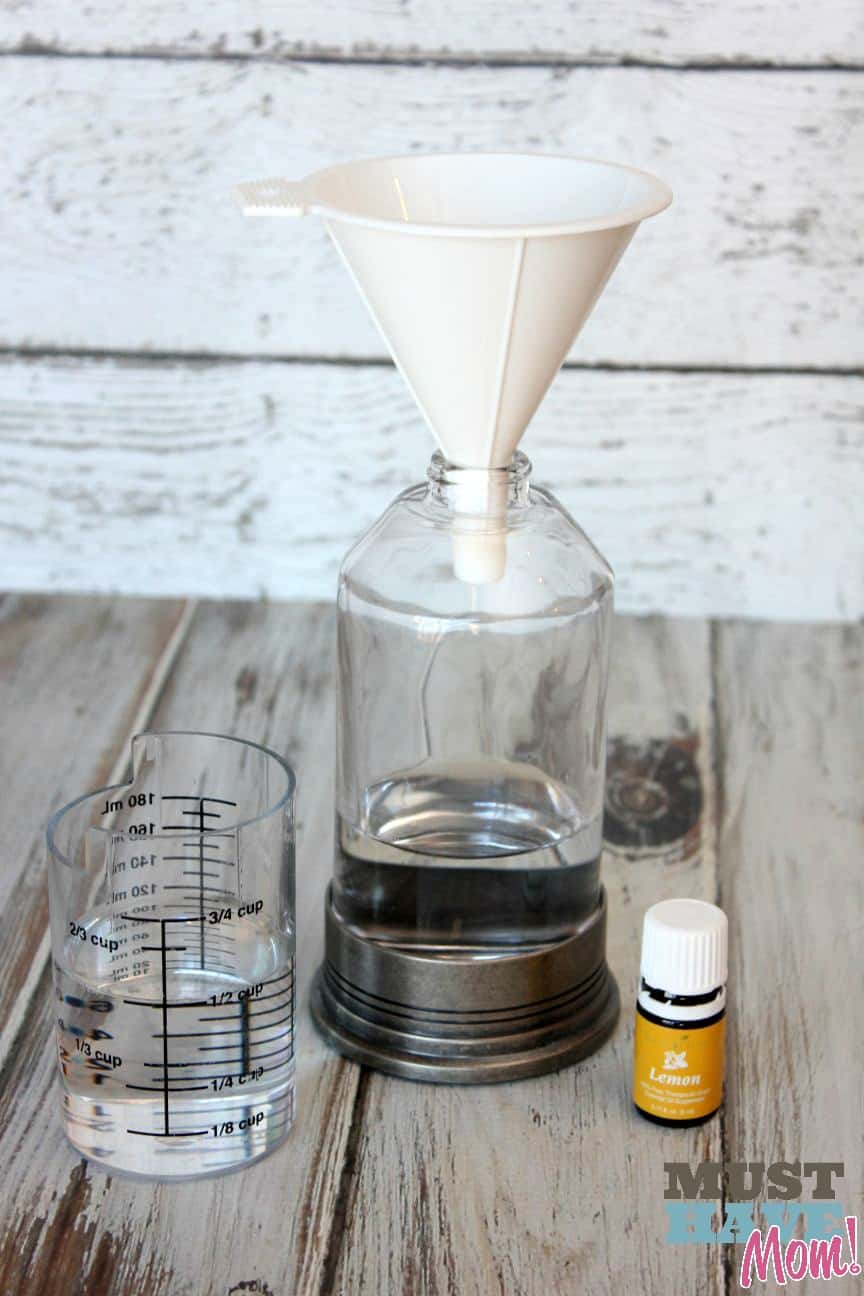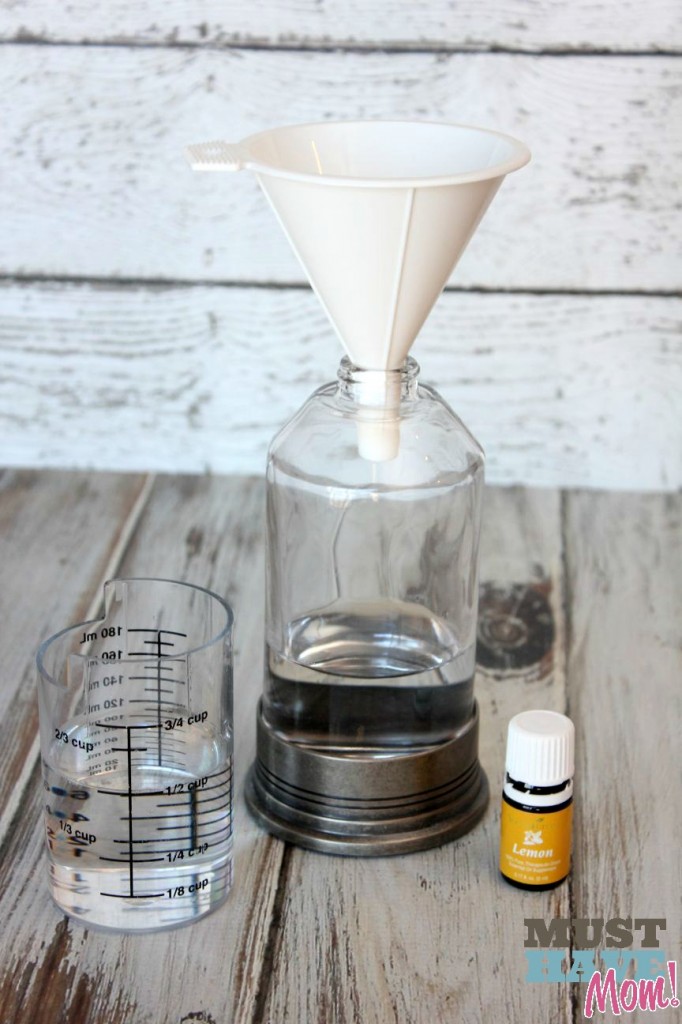 Now you can make your DIY All Purpose Cleaner! Mix 1/2 cup of water, 1/2 Cup white vinegar and 20 drops lemon essential oil. I used therapeutic grade essential oils from Young Living because they are considered safe to ingest. That means this cleaner is safe to use around food and if it should be ingested by accident it would be completely natural and safe. That said, I don't recommend drinking it 🙂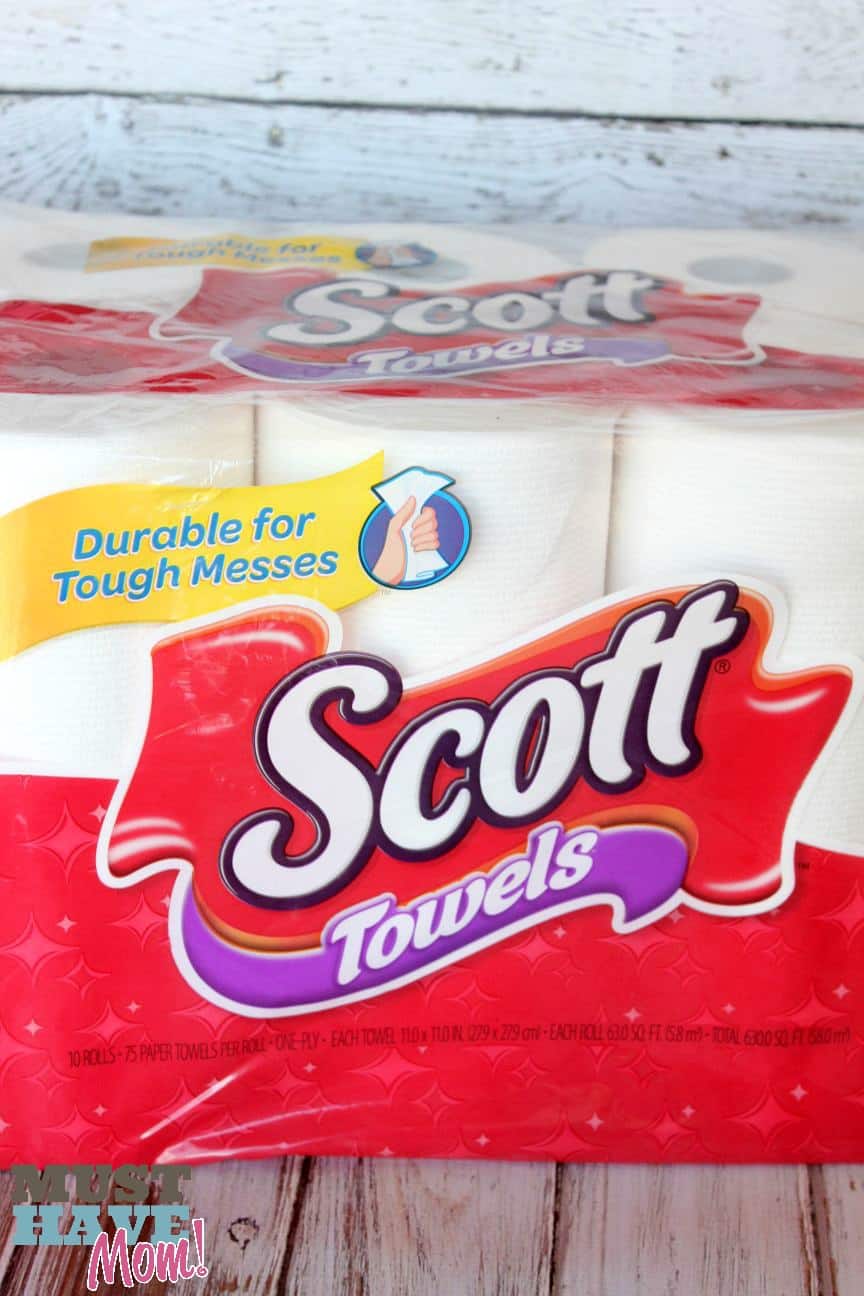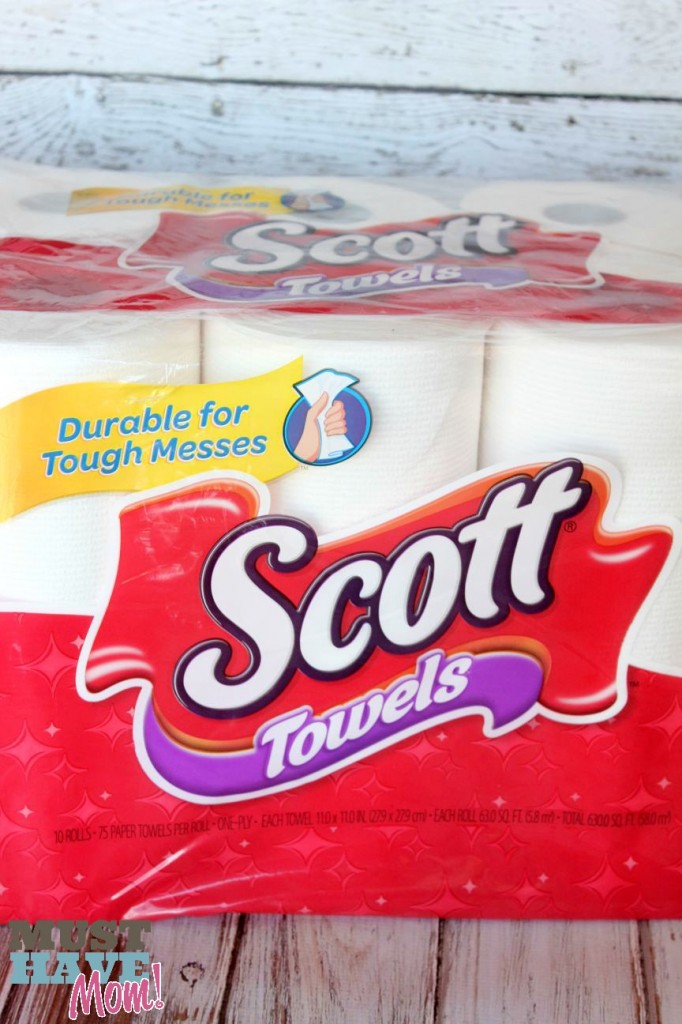 With four kids under 6 years old in my house you can imagine how many messes we have! It's never ending! I feel as though I am always cleaning up after somebody's mess. I love using Scott towels with my all purpose cleaner to clean everything from counters after breakfast to mud on the floor when my kids forget to take their boots off. I just grab a towel and mop up the little messes with a squirt of cleaner. It makes it quick and easy to stay on top of the messes.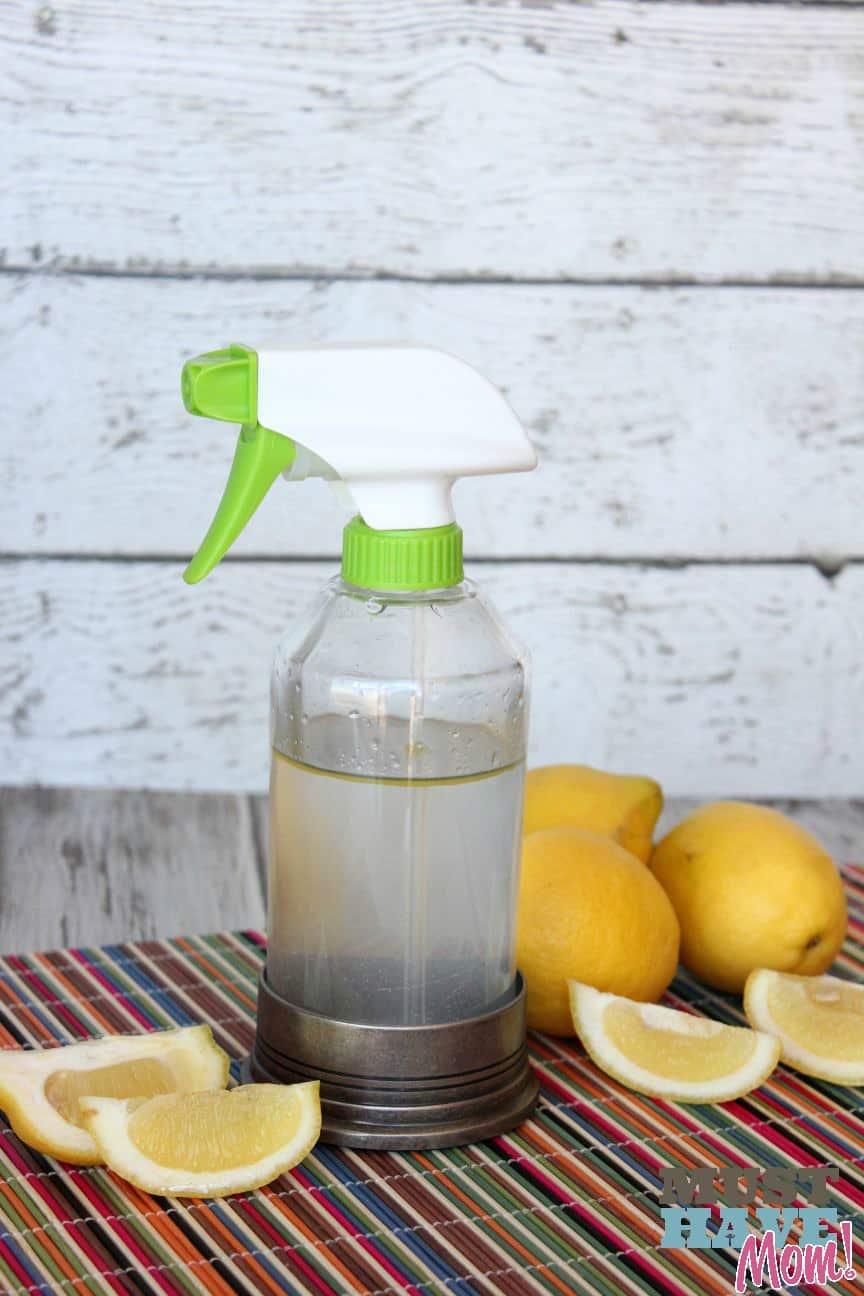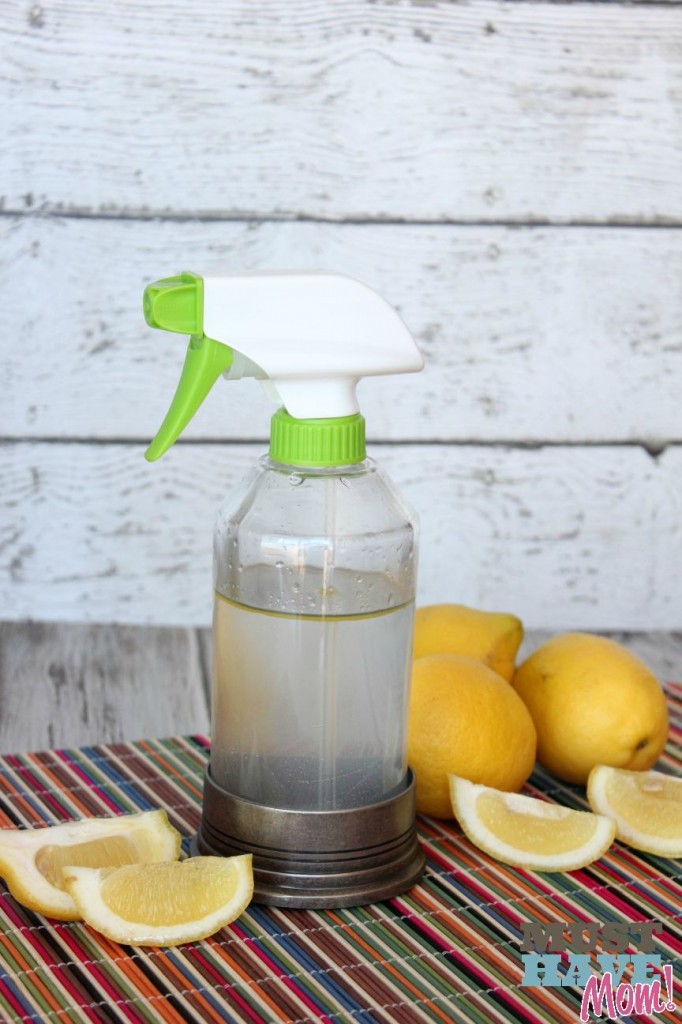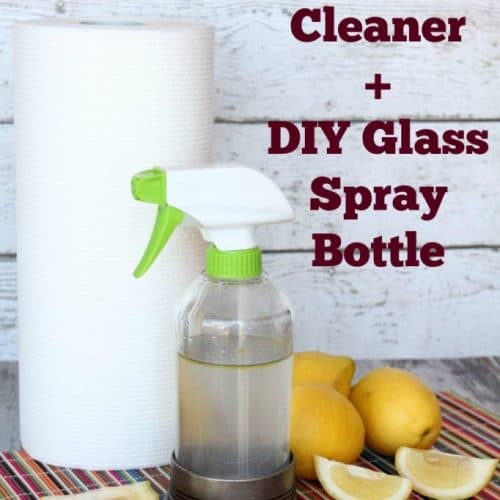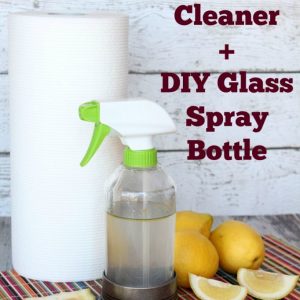 DIY All Purpose Cleaner With Essential Oil
DIY All Purpose Cleaner
Ingredients
1/2

Cup

Water

1/2

Cup

White Vinegar

20

Drops Lemon Essential Oil

Glass Spray Bottle
Instructions
Mix water, white vinegar and lemon essential oil together in glass spray bottle.

Use on counters, sinks, glass, etc.

Store in dark cupboard out of sun (sunlight can degrade the essential oils)
Do you make your own cleaning solutions? Did you know it was so easy?