DIY Garden Ideas: Coffee Mug Herb Garden Tutorial
Whether you are an avid gardener or you have a black thumb, this fun DIY garden ideas coffee mug herb garden tutorial is perfect for you! It's super easy (I promise) and fun to make! Not only is it easy and fun, but it is also inexpensive! You can make this coffee mug herb garden for around $10 for 4 finished mugs. If you already have mugs then it will be much cheaper!


I love cooking with fresh herbs, but I hate paying high prices for them when I usually only need a few leaves! It's SO handy to have your own herb garden in the kitchen windowsill ready for the picking. I keep basil, Italian parsley, cilantro, rosemary and mint in my arsenal of herbs. I also put green onions in a glass jar with a little water covering the roots and those grow like crazy! No dirt required for the green onions! Want your own amazing herb garden so you can easily add fresh herbs to all your meals? I'll show you how cheap and easy it is to make one. You needn't have a green thumb either!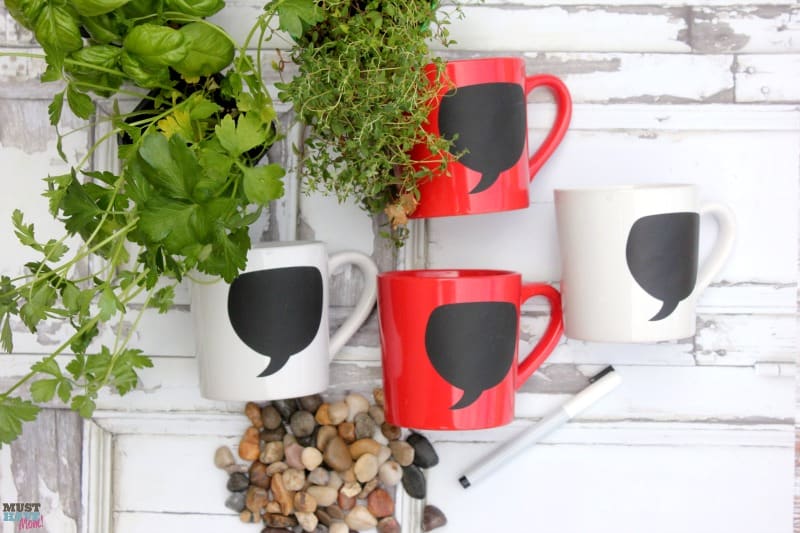 You'll need the following supplies:
Coffee Mugs (I found these chalk label mugs at Dollar Tree! They also have them on Amazon)
Small river rocks (also found for $1 at Dollar Tree)
Chalk pen (I used this one)
Seed starting soil
Herb plants or seeds (cilantro, basil, mint, rosemary, thyme, parsley)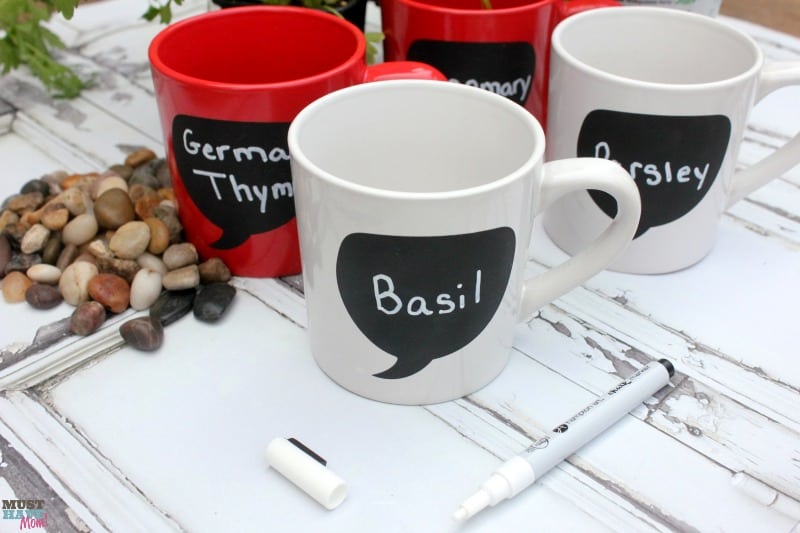 Now use your chalk marker to write the name of each herb on the mug it will be going in.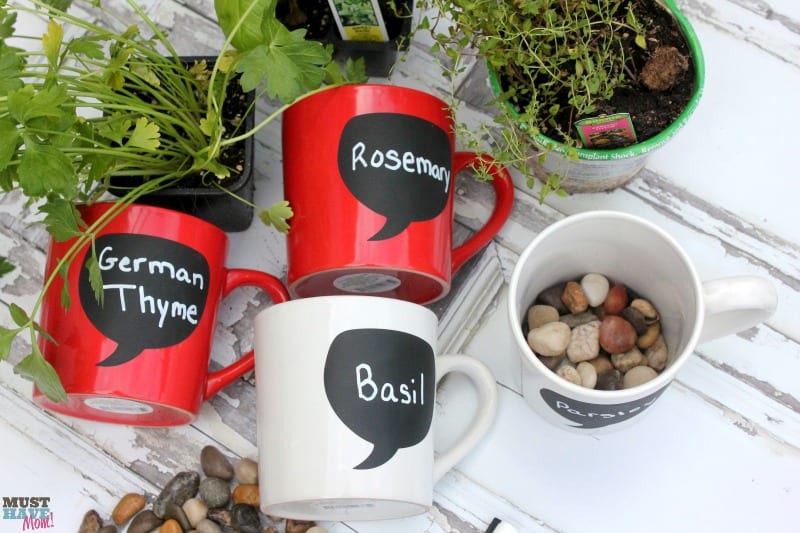 Then add some river rocks to the bottom of each coffee mug. This helps with drainage so any excess water will be in the rocks and won't be sitting on the plant's roots. It's necessary for a healthy plant.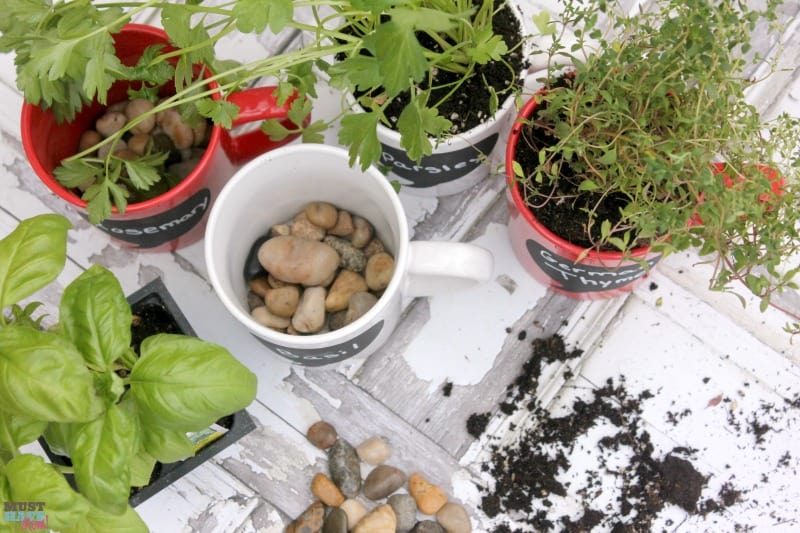 Next plant your herb in the coffee mug. You can use herbs that are already started or use seeds. Use the seed starting soil to fill in the mug to about 1/2″ from the top of the mug.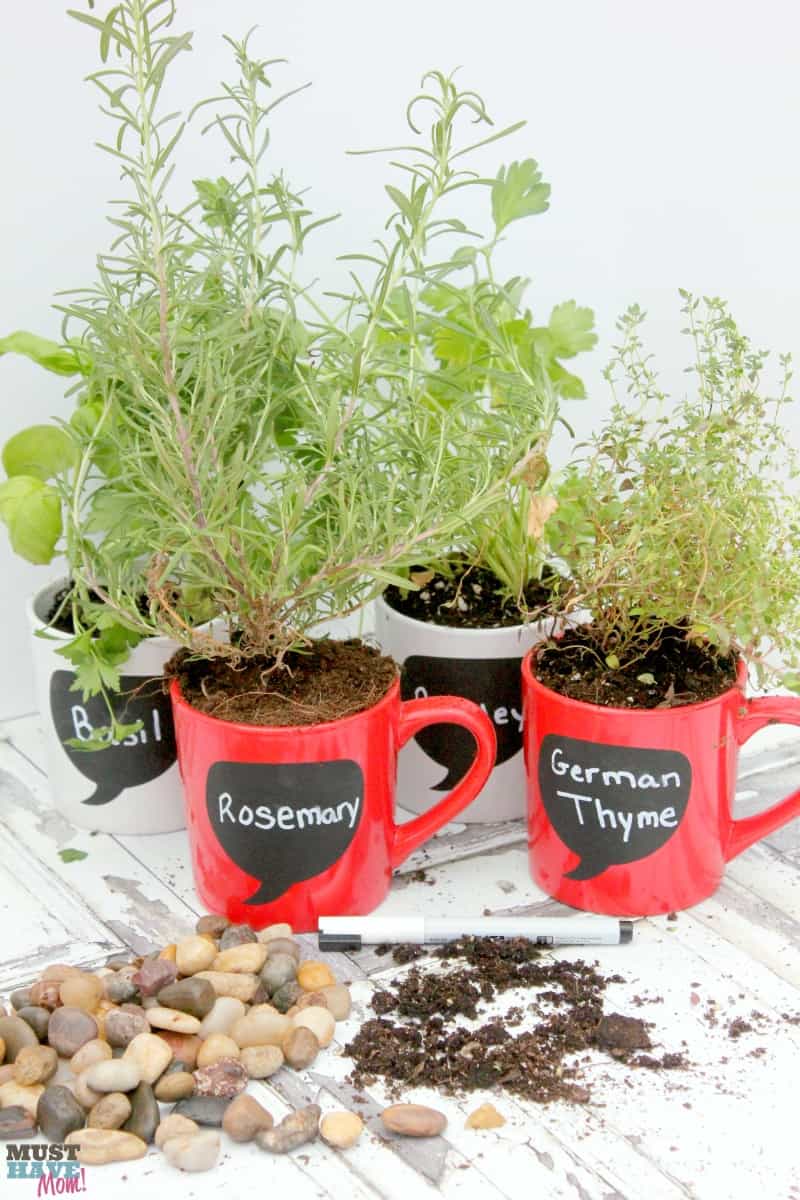 I overfilled a few of my mugs with soil and it makes them difficult to water without them overflowing!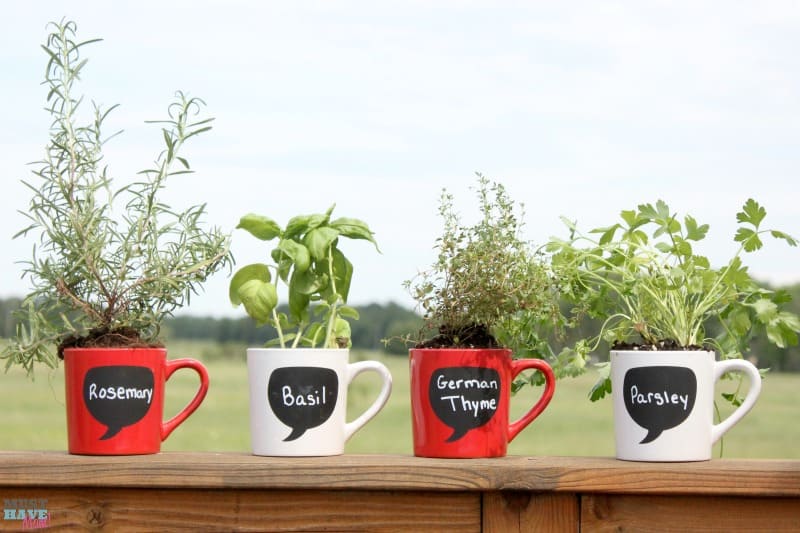 Once you've finished planting them add water to each mug. Keep them in a sunny windowsill and water daily. When you need to use the herbs just snip them off and they will keep growing back!
Another great benefit to this type of herb garden is that it is portable! I made these last Summer and we often travel back and forth to our family cabin to stay a week or over a weekend. I would simply put these in a box and bring them with! I'd use them to cook meals at the cabin and they'd stay alive since I brought them with and was able to water them!
If you've enjoyed this post please Pin it or share it on Facebook! We appreciate you sharing our hard work with your friends!