Create Your Own Outdoor Oasis On A Budget!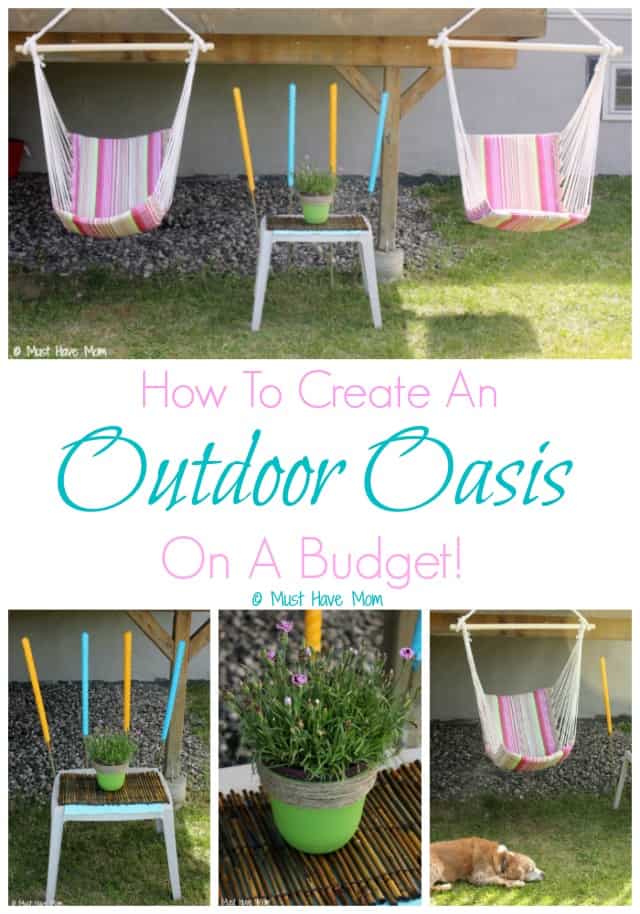 I have always wanted an outdoor oasis where I could sit and relax and enjoy my gorgeous country view. I work in the garden all Summer long and having a relaxing spot to take a break is much needed! Not to mention the fact that after I put the kids to bed and the house is quiet, it's my favorite time to go sit outside and unwind! I set out to create an outdoor oasis on a budget. I knew I didn't have much to spend and I wanted to see what I could do with very little budget. The outcome was very pleasing! I hope it inspires you to create your own outdoor oasis even if your budget is small!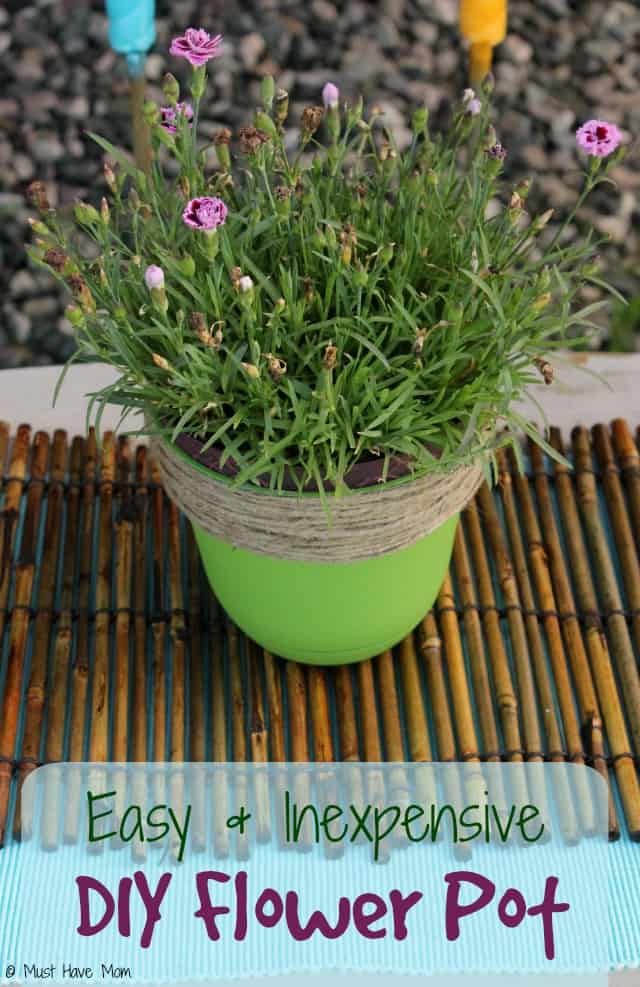 First up I knew I wanted some sort of plants to be a part of my outdoor oasis. I love gardening and plants mean Summer to me so I transformed a .99 flower pot into a much prettier piece with just a roll of jute and some hot glue!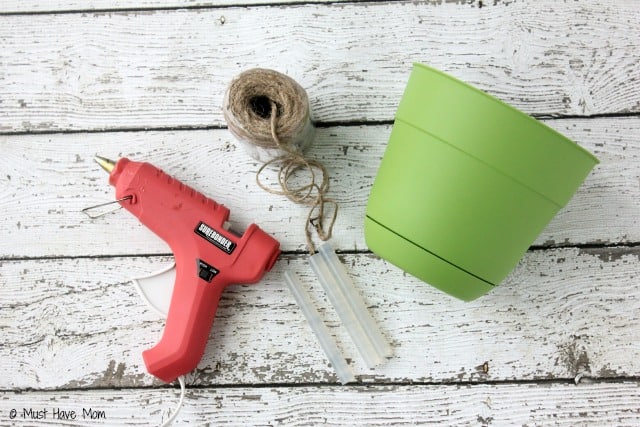 I used a cheapie .99 plastic flower pot that wasn't too appealing to makeover and give a fresh look. You'll also need some hot glue and a roll of jute which you can find in the craft section.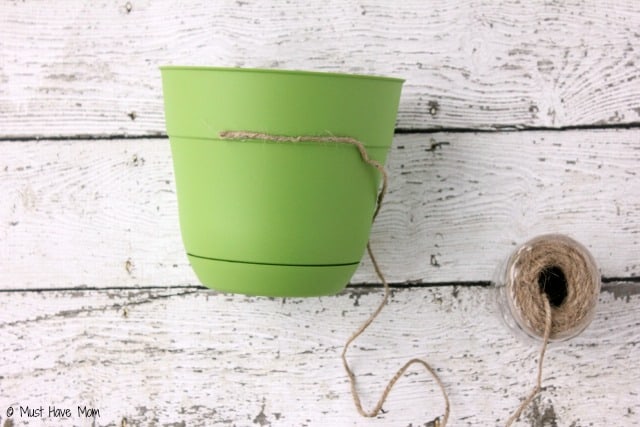 I began by hot gluing the jute to the bottom of the lip of the pot.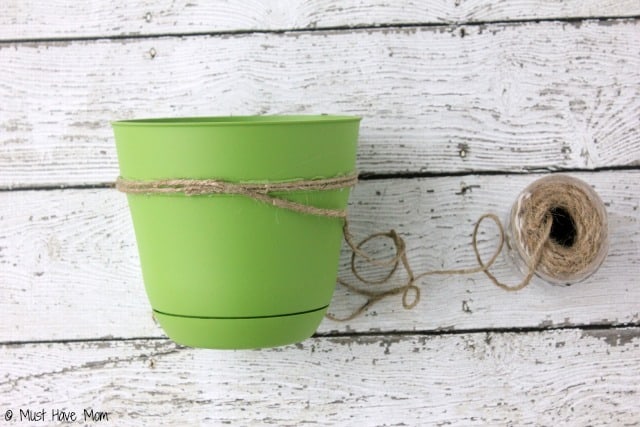 Then I continued to go around and around the pot, hot gluing as I went and pushing the jute into place. I tried to keep the layers as close together as possible.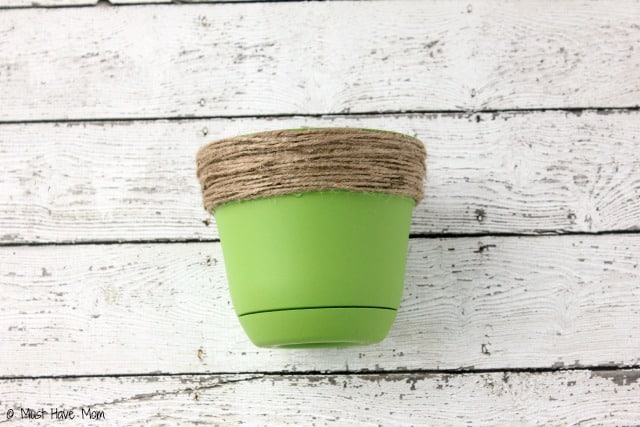 Once I reached the top of the pot I went around it again from top to bottom to give it a nice thick covering that you couldn't see through. Then I simply glued the end in place.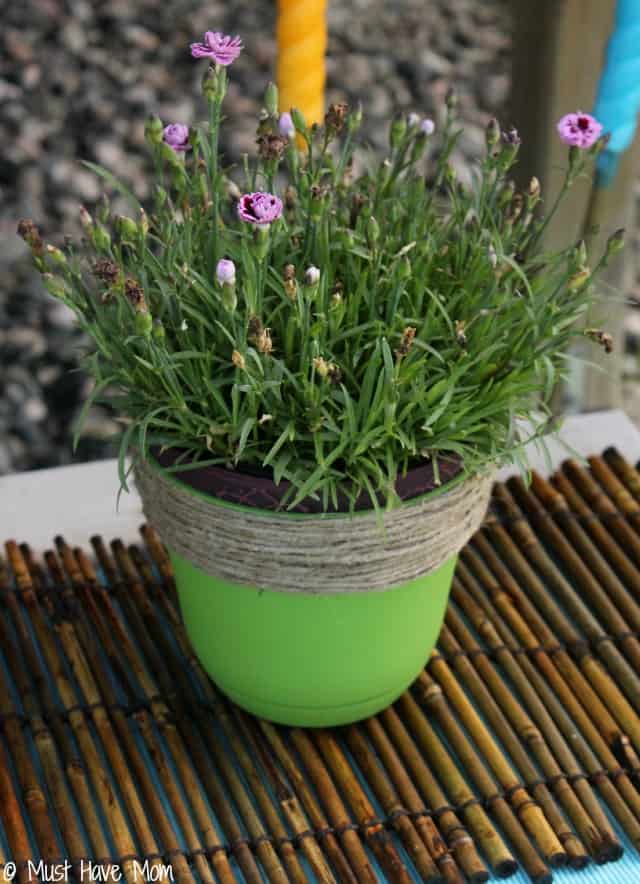 Next I added a potted plant that I snagged on clearance at a garden center. It was apparently a leftover from Mother's Day so I got it for a couple dollars. So far my outdoor oasis has cost me about $3.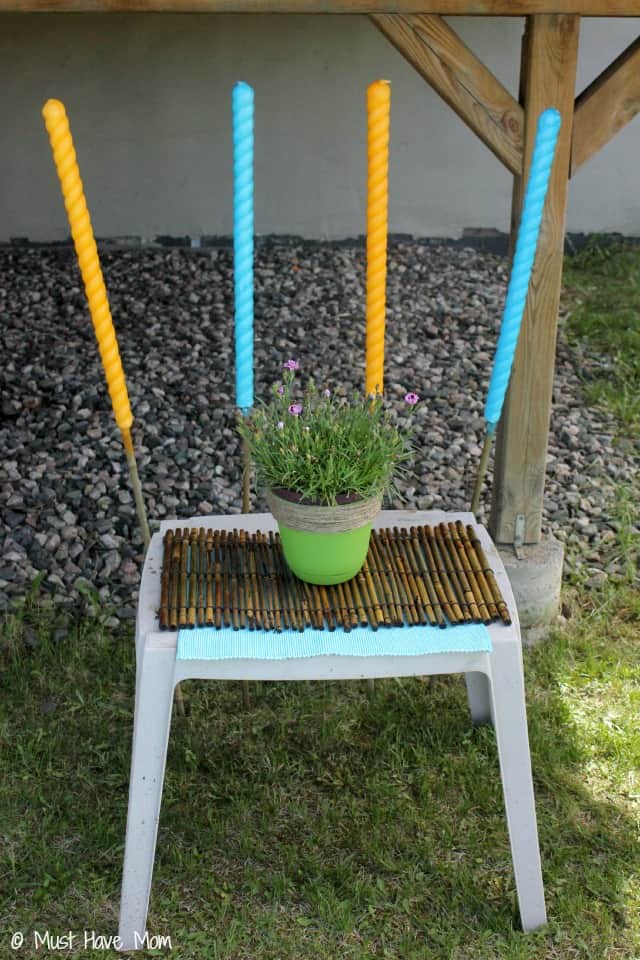 Next I took a cheap plastic table that we had lying around that had seen better days. I added a couple of placemats and my DIY flower pot to the top of it to dress it up! I added some big citronella candles behind it to give it a nice color pop and deter the bugs. The candles were around $1 each! That takes us up to $7.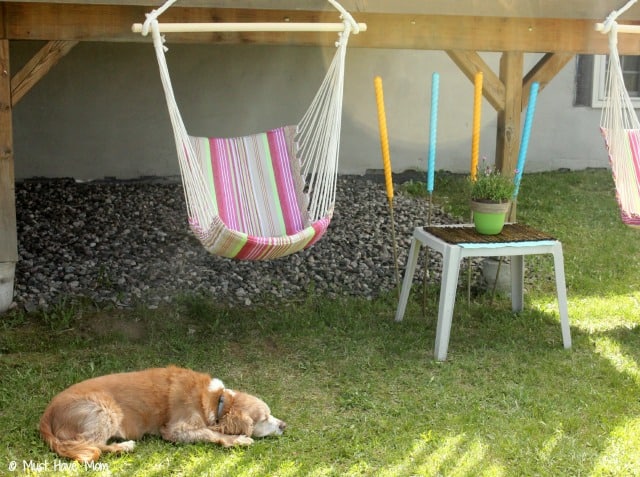 Next I needed seating. One thing I have always loved is a great hammock. I knew I wanted to sit and not lie down so I searched for hammock chairs not expecting to find any in my price range. I lucked out and found an amazing deal on these hammock chairs! They are gorgeous, comfortable and super affordable! I found them at LTD Commodities and they were only $17.95! What a steal!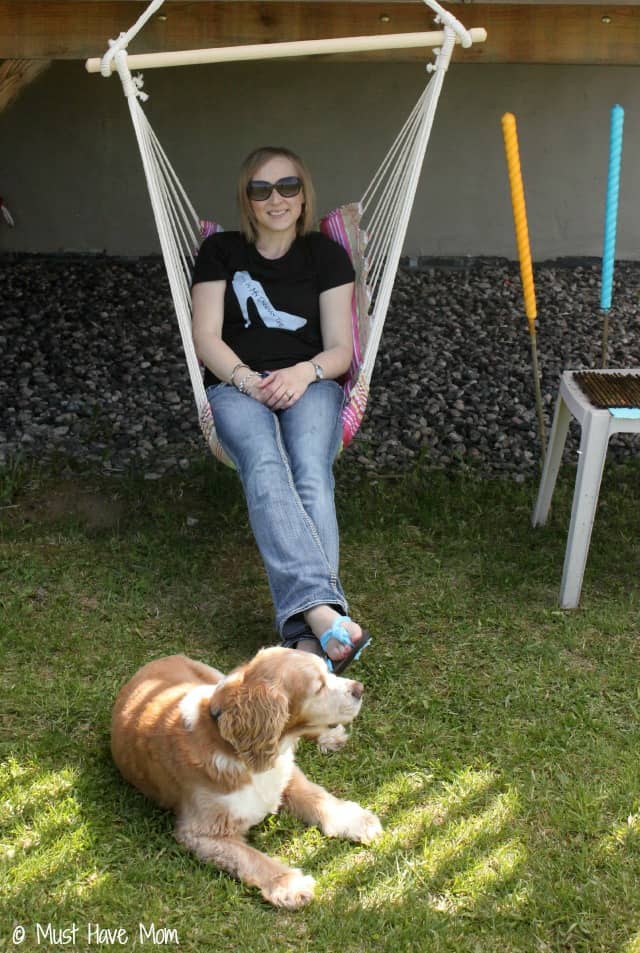 I half expected them to be awful because they were so affordable but I was very pleased to find they are excellent quality and comfortable too! Turns out the dog even thinks this is a great oasis. He is always laying down there now!
Not far from my outdoor oasis I added these beautiful color pops to my garden so I could do some bird watching while I relaxed! The flower stakes are both beautiful decor items and they also function as a bird feeder! Plus they are only $12.95!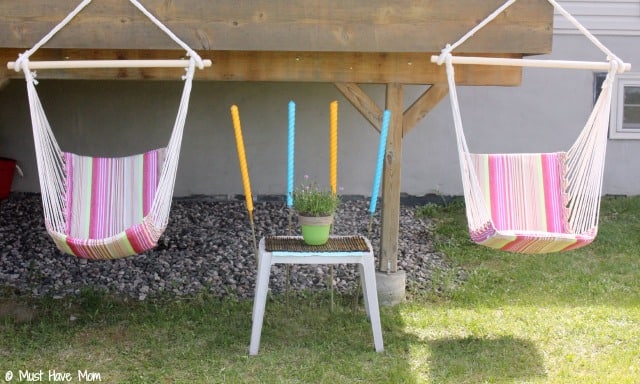 My entire outdoor oasis, including the flower stake bird feeder not seen in this photo, cost me under $70! I was thrilled to have this beautiful new outdoor area for such a steal! It's become my favorite spot outside!
Be sure to check out LTD's Time To Bloom page too! They've got fun DIY projects and tips to get your garden growing!