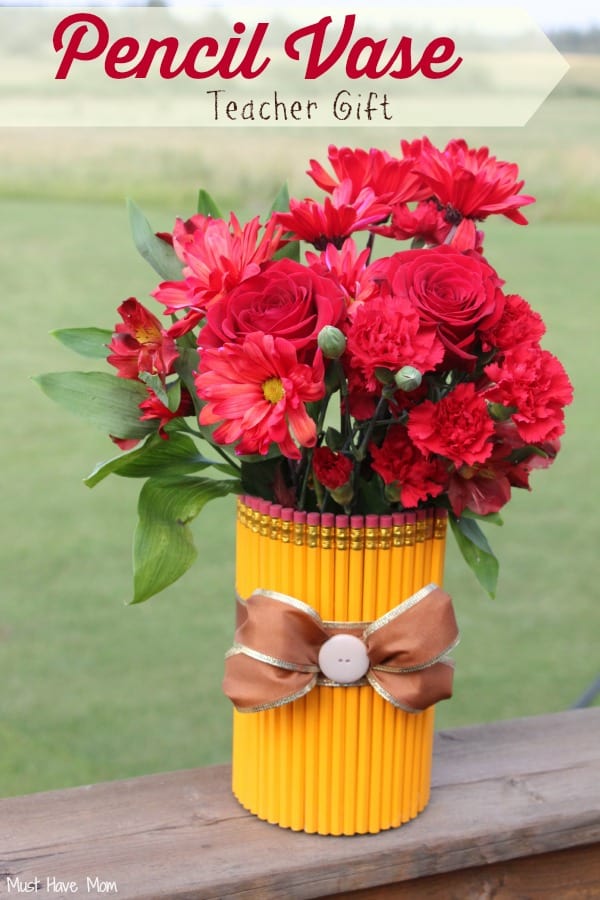 As your kids venture back to school this year gift your child's teacher with this easy DIY pencil vase teacher gift! It's the perfect addition to her desk and a great place to display a beautiful bouquet of flowers. The best part is that it is really inexpensive to make while looking like an amazing gift!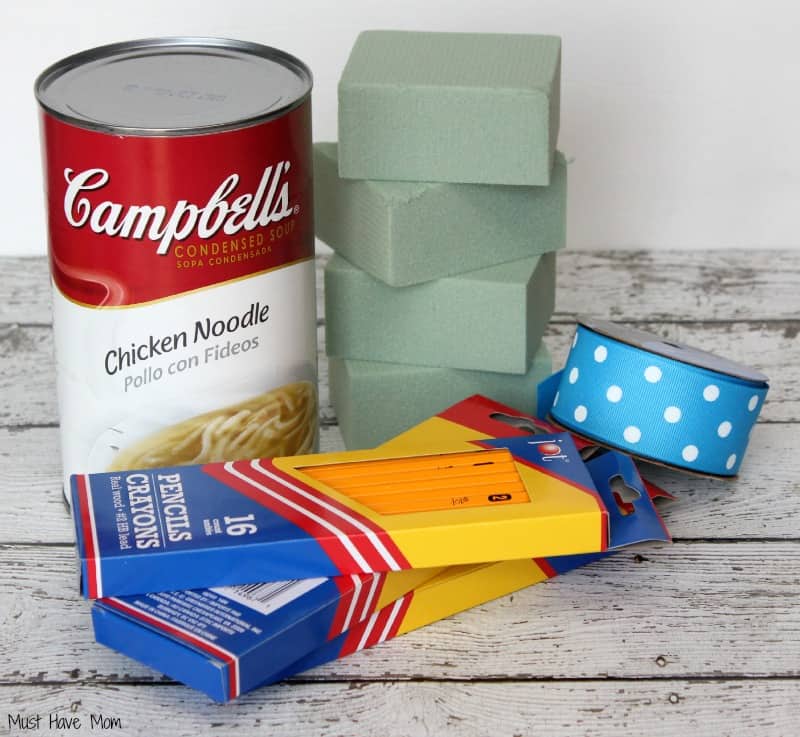 To make this project you will need 46 number 2 pencils, an empty 50 oz soup can, hot glue, wide, wire edged ribbon, small piece of narrow ribbon, a button and flowers OR flower foam and fake flowers if you choose to go that route.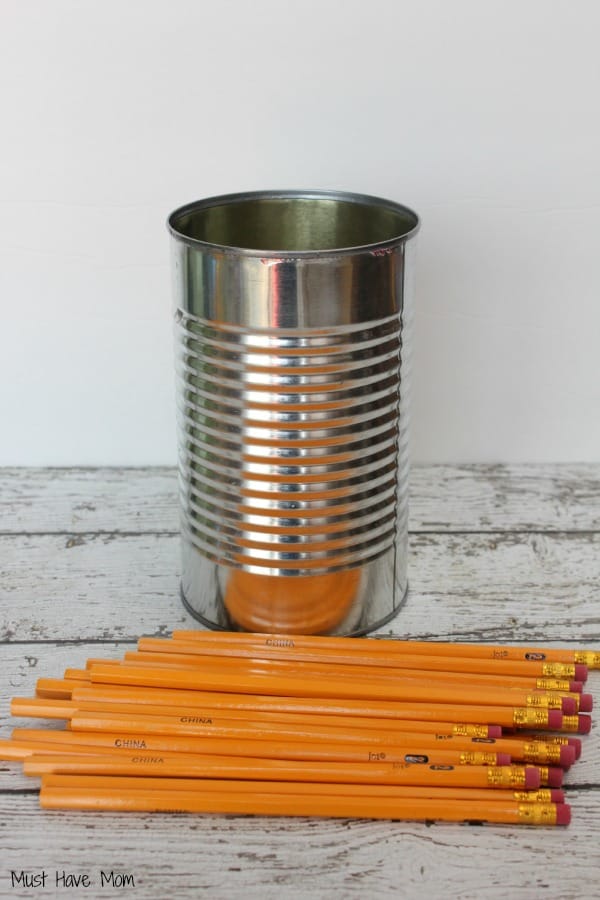 First remove the soup label and wash the can. Dry it well.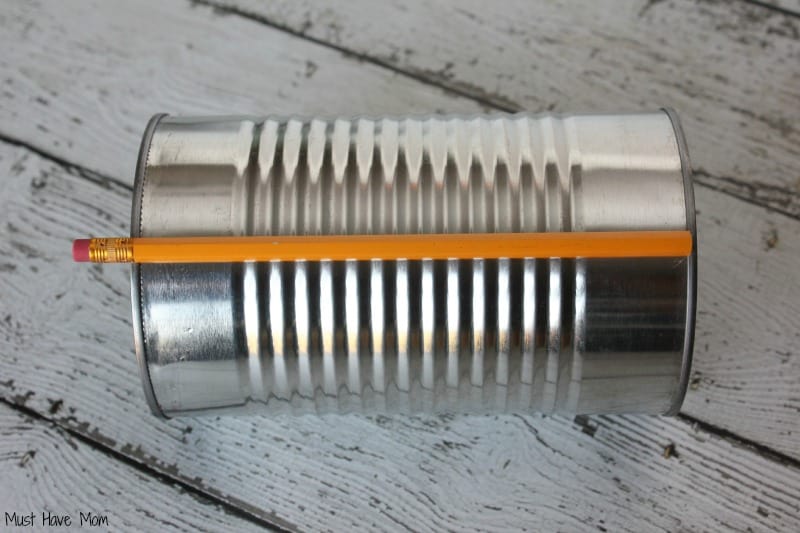 Then put a line of hot glue down your pencil and secure to the can, eraser side up. I chose to put the glue on the side of the pencil that had the writing on it so that the outer pencil showing was plain.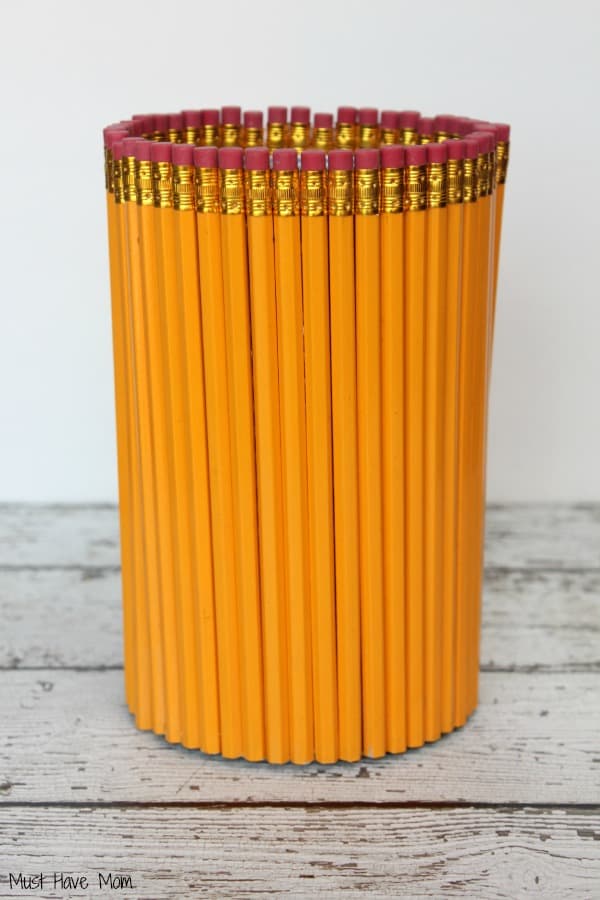 Then just repeat all around the can until it is completely covered.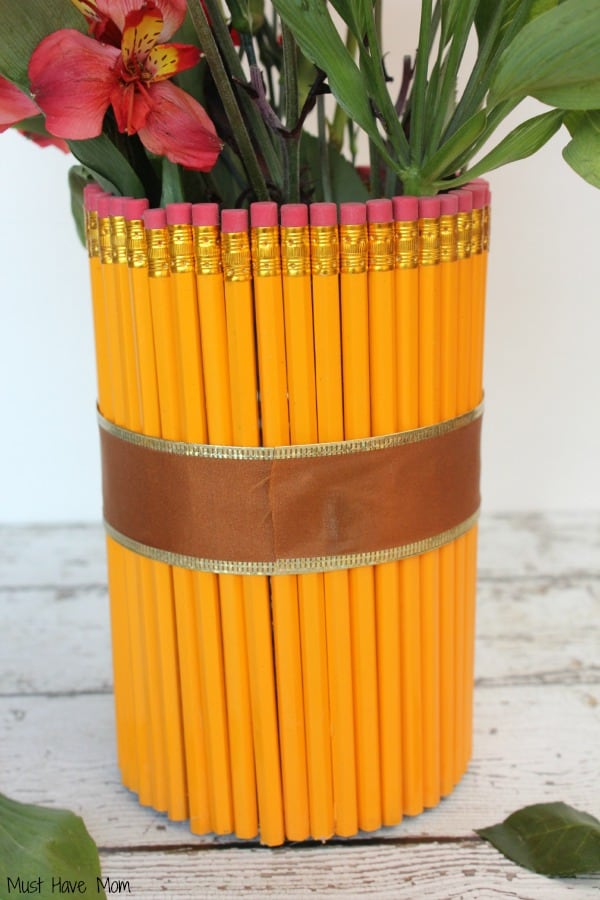 Next wrap a ribbon around the pencil vase and secure with hot glue.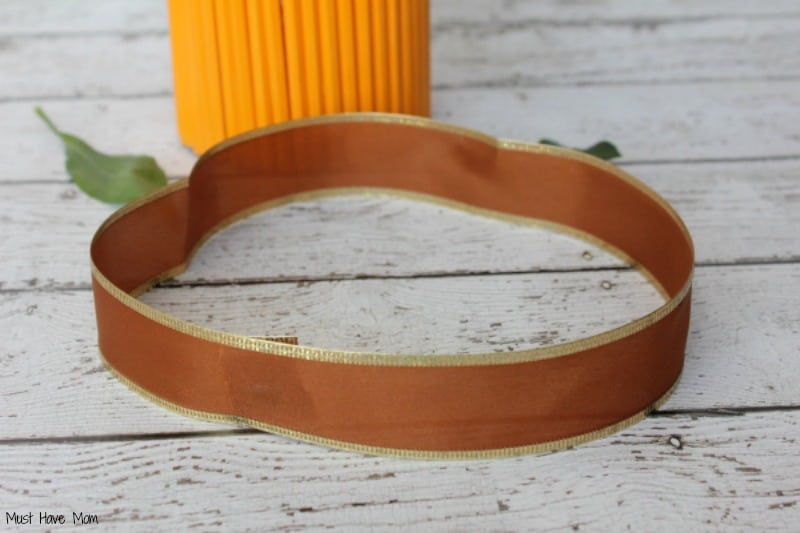 Next create a loop with a piece of ribbon and secure the ends with hot glue to close the loop.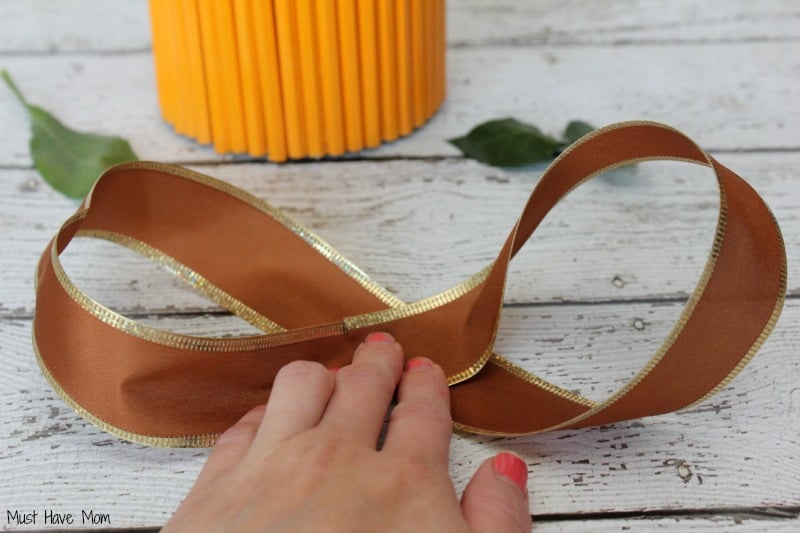 Then form a figure eight with the ribbon as shown.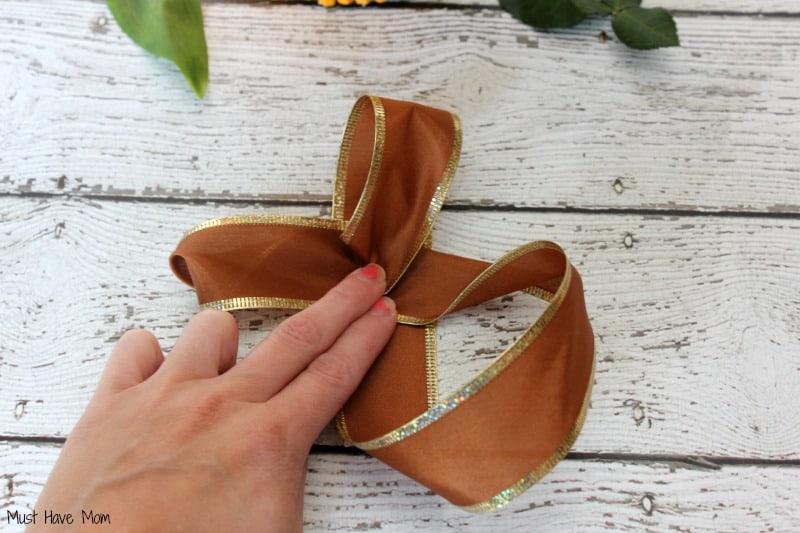 Pull one end of the figure eight down to the center.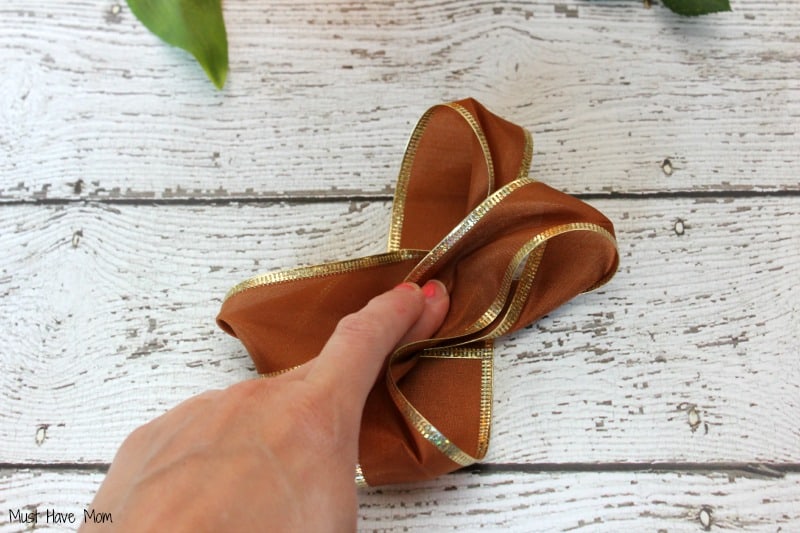 Then pull the other end up to the center.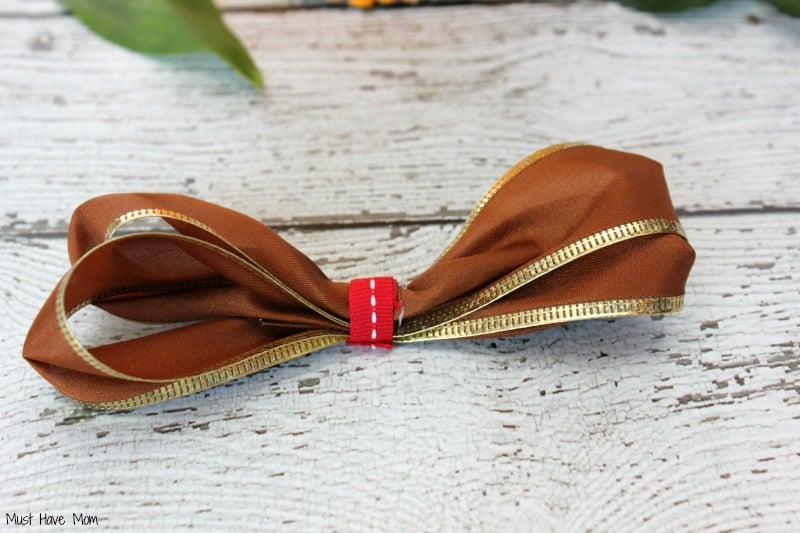 Wrap a piece of smaller ribbon around the center and secure the ends with a dot of hot glue.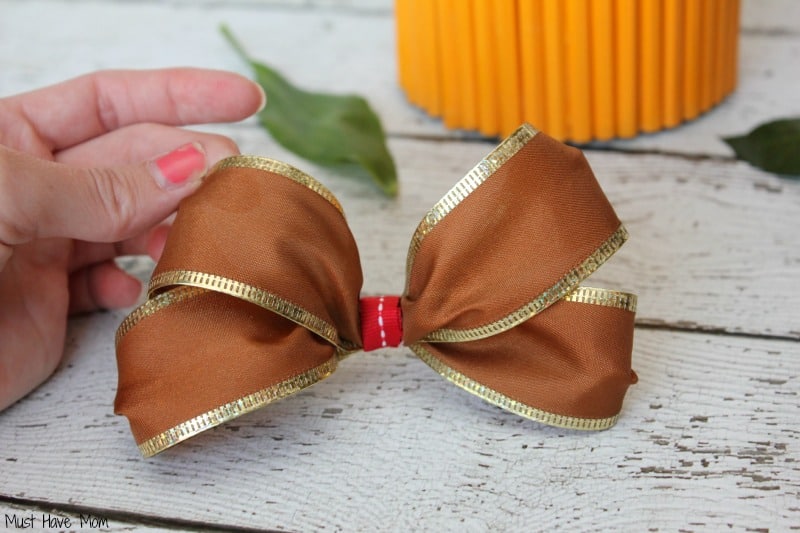 Then fluff up the bow so it looks pretty!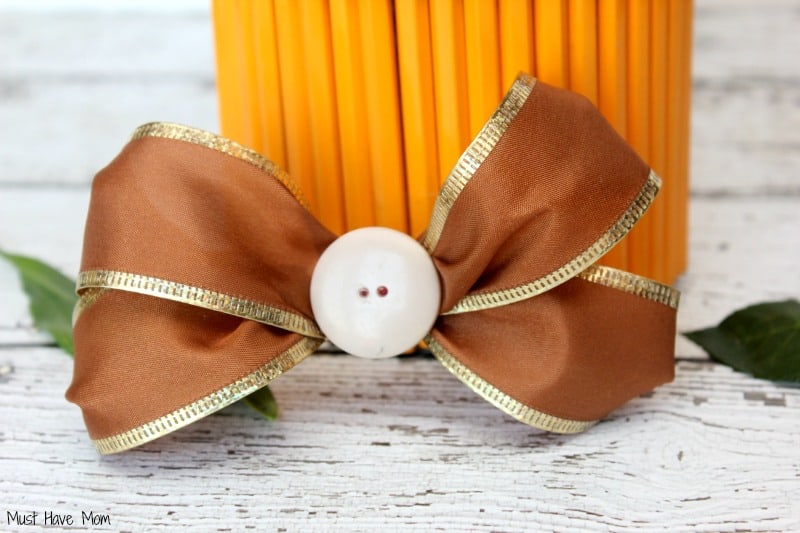 Next use your hot glue to secure a button over the center of the bow.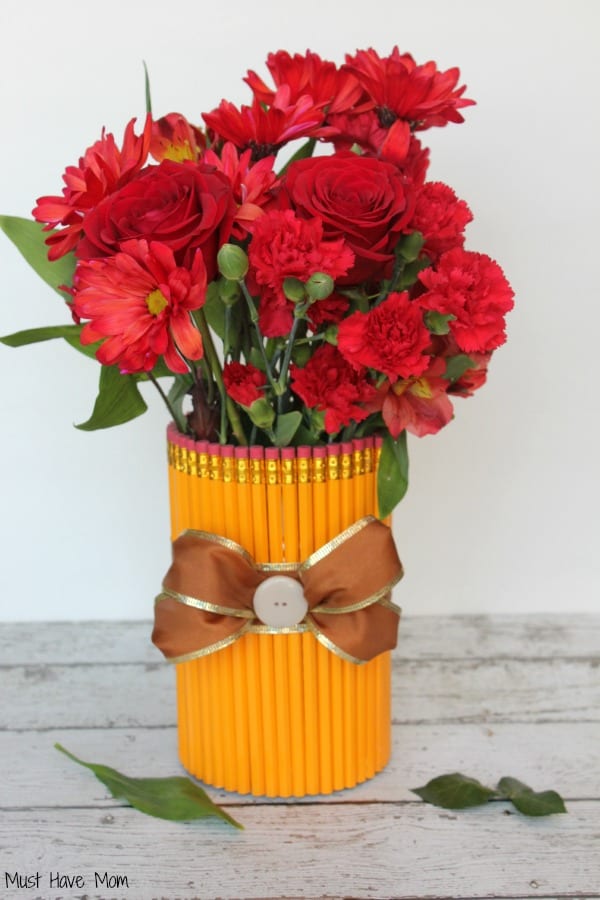 Then secure the bow to the ribbon around the vase with a dot of hot glue.
This vase is the perfect gift to brighten any teacher's day!
Like this project? Pin it or share it 🙂
Does your child have a teacher whom you love?