DIY Valentine's Day Gumball Candy Dish! Great Teacher Gift for under $5!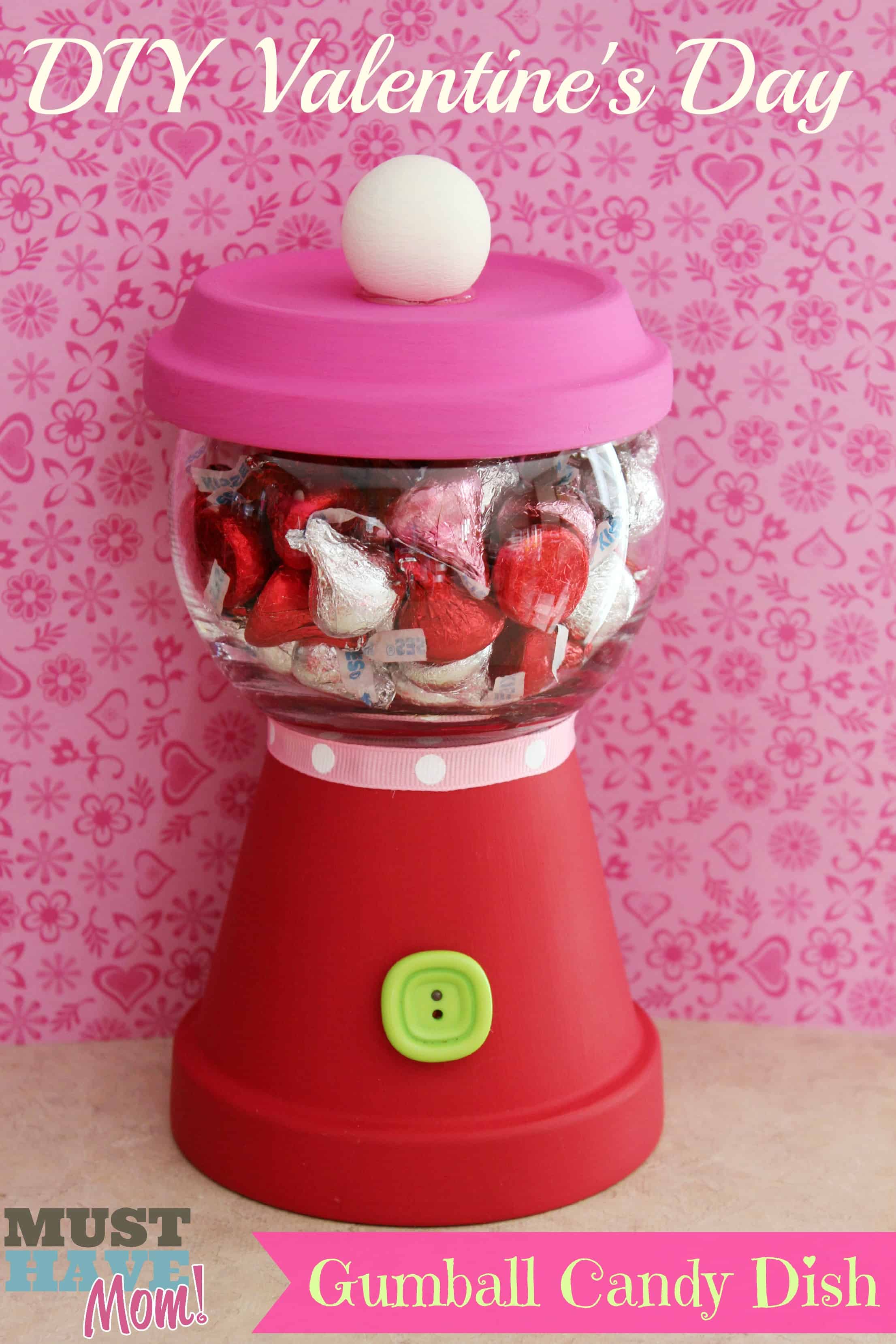 Danika is in preschool now and goes 2 full days a week. She rides the bus to and from school! It's amazing to me that at four years old she is already doing things that I did as a first grader. I have to admit that I am a little excited for the fun "school stuff" to begin, like making Valentine's cards and teacher gifts! I just LOVE how cute these Valentine's Day Gumball Candy Dishes turned out. They were very inexpensive to make and are totally adorable. Oh and did I mention they were EASY?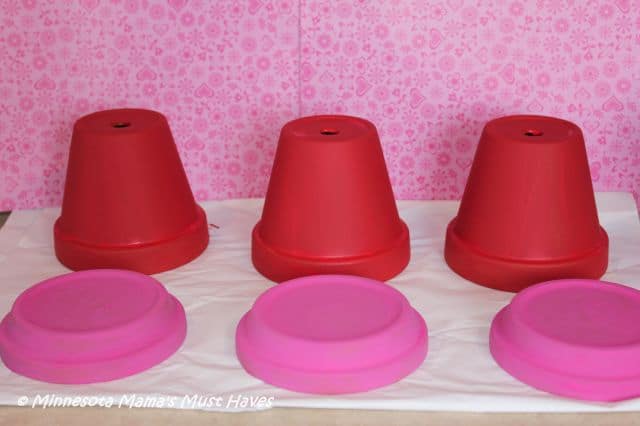 To make these fun Valentine's Day teacher gifts you will need a flower pot and the dish that goes under it. I found small pots at the craft store. You will also need a wood ball with a flat bottom, also found at the craft store, and ribbon and a button. I found the glass dishes at the dollar store!
Supplies for each candy dish:
Flower Pot and water catcher that fits underneath
Glass bowl
Wooden ball with flat bottom
Ribbon
Button
Paint (I used JoAnn brand)
Foam brushes
Hot glue gun and glue sticks
Start by painting your flower pot and bottom dish. You will also need to paint your wood ball. I found it easiest to hold them and paint them and then balance them on a popsicle stick in a cup (as shown below) so they could dry. My flower pots required several coats. I did a total of 5 coats but they dried quickly and were easy to apply.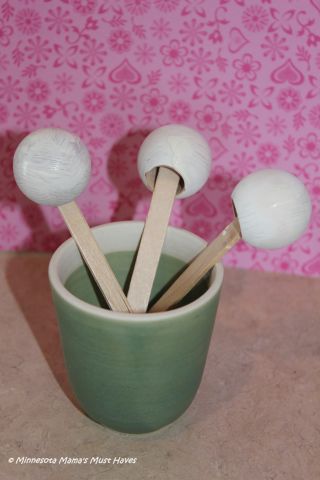 Once your done painting you can use your hot glue to glue the glass dish to the top of the upside down flower pot. Glue the wood ball to the top of the upside down bottom dish. (see below)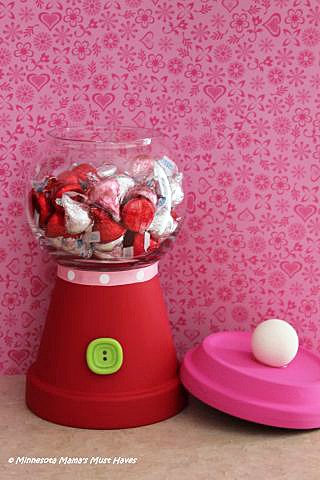 Then you can hot glue your ribbon around the seam where your flower pot and glass dish meet. I heat sealed each end of my ribbon by passing a lighter over it. This prevents any fraying from occurring. Hot glue a button on the bottom as your "gumball door".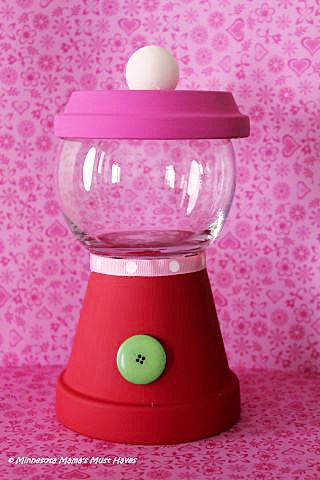 Fill with candy and you're done! Wasn't that easy? How cute will these be on a teacher's desk?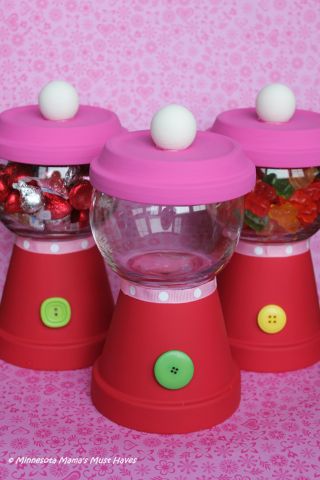 This project cost me a total of $3 for each gumball candy dish. The flower pot, bottom dish and glass bowl were each $1. I had the ribbon, wood balls and buttons on hand. You can easily make these, filled with candy and all, for under $5! That's a great teacher gift that's easy on the wallet!
These can easily be made for ANY occasion or holiday by simply changing your color scheme in the paint colors you choose! Make them for Easter with pastels, St. Patty's Day with greens, Christmas with red and green, the possibilities are endless!