DIY Dryer Balls Using Socks That Lost Their Mates!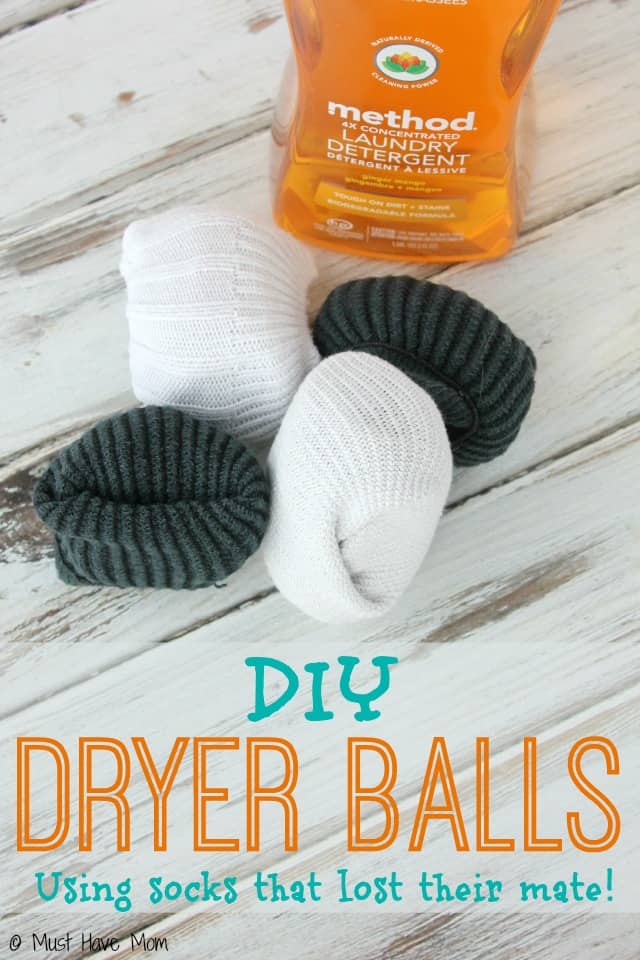 Can I let you in on a secret trick I use to dry my clothes faster? Dryer balls! They are little balls that are designed to bounce around your dryer and help fluff your clothes so they dry faster and more efficiently. They can replace dryer sheets or be used with them if you prefer. The best part is, you don't have to buy them! You can make them instead!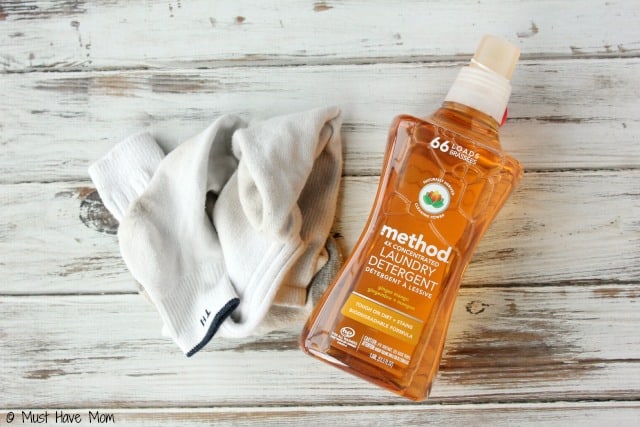 The beauty of these dryer balls is that you can use those lone socks that are hanging around your laundry room in search of a mate. We all have that pile of lone socks whose mate never made it out of the dryer alive. Now you can upcycle those into dryer balls! Sweet, free DIY dryer balls using socks! You can't beat that!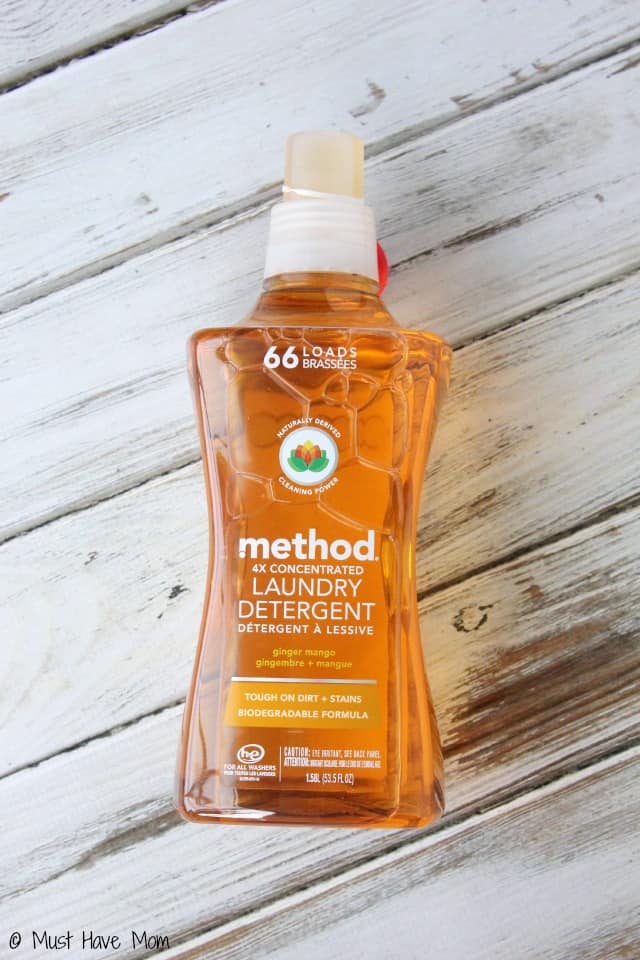 If you aren't familiar with dryer balls there really isn't anything difficult about them. First you wash your clothes, then you dry them in the dryer and toss in the dryer balls with your wet clothes. When you remove the clothes just leave the dryer balls in the dryer.
We first wash our clothes with method NEW 4x concentrated laundry detergent. It comes in a little bottle since it is so concentrated and that means it doesn't take up much room in the laundry room either! It works great in cold water so you use less energy for every load which also adds to your efficiency when used with the dryer balls!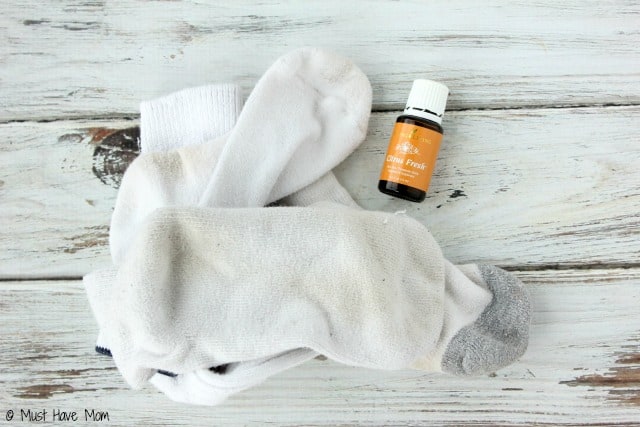 To make the DIY dryer balls you'll need socks and if you'd like to add scent to your dryer balls you'll also need some essential oils. I love citrus fresh scent and it pairs nicely with the method ginger mango scent! There's a fragrance for everyone with this line too! I love the range of scents that you don't normally see in the laundry aisle including ginger mango, spring garden, beach sage and fresh clover, and free + clear (no fragrance).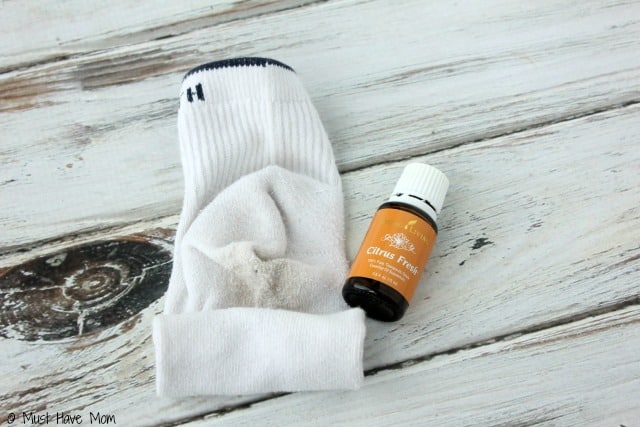 Begin by dropping 10-20 drops of essential oil on your first sock. Then roll the sock up starting at the toe end and going up toward the cuff.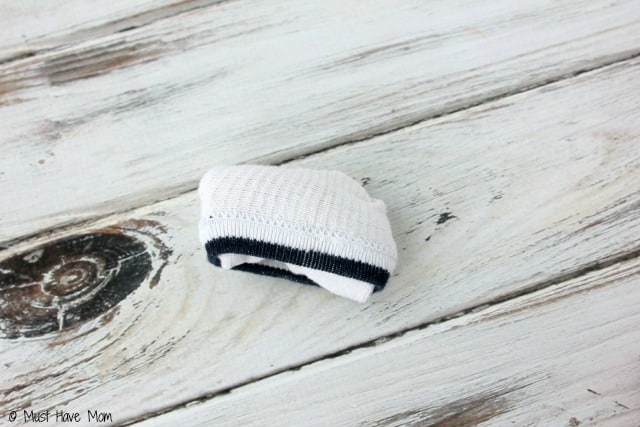 Then roll the cuff over onto itself tightly to form a ball.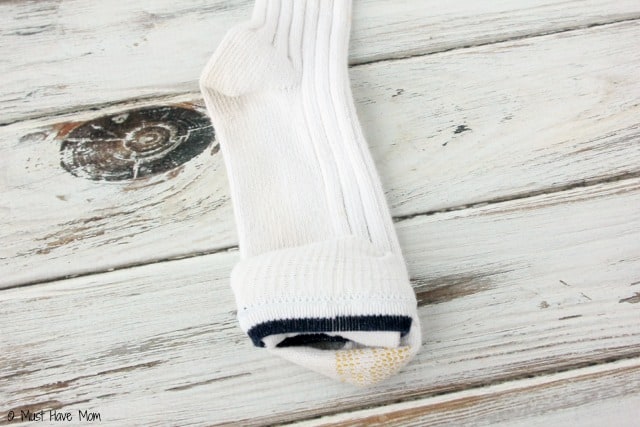 Now place that sock on top of another sock. Sprinkle more drops of oil onto the second sock. Now roll that one up with the first sock ball on it working your way from toe end to cuff.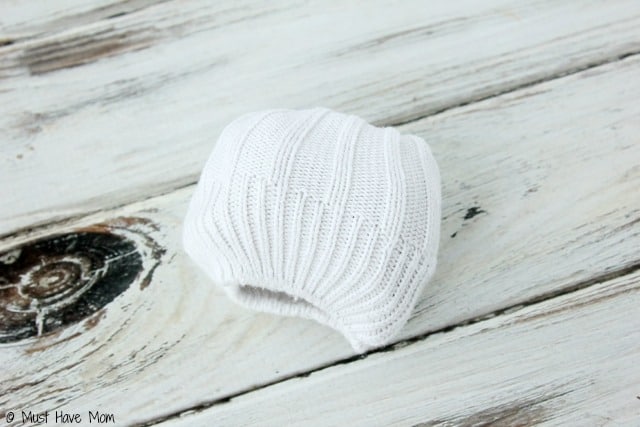 Roll that one all the way and tightly wrap the cuff over it to form a ball.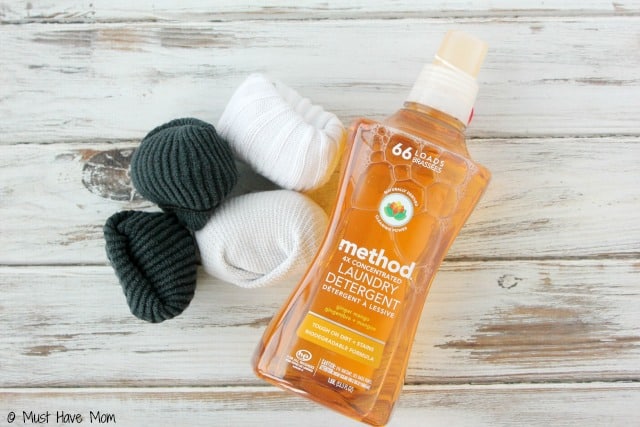 I like to use 4-6 sock dryer balls per load. You can just use these over and over again. Toss them back in the dryer each time you dry a load. Once the scent wears off you can add more drops of essential oil to the sock ball by opening the cuff a little and dropping them into the center.
I love using natural hacks to get things done better! The dryer balls are an easy natural hack to dry your clothes faster. The method laundry detergent is naturally derived cleaning power that is proven to remove tough dirt and stains. It is a biodegradable and hypoallergenic formula. It can also be used as a really effective pre-treat for stains which eliminates the number of products you need to buy.
If you love this hack you'll really love my trick to stop folding your kids laundry!
What laundry hacks do you use?
I was selected for this opportunity as a member of Clever Girls and the content and opinions expressed here are all my own.