DIY Homework Station Idea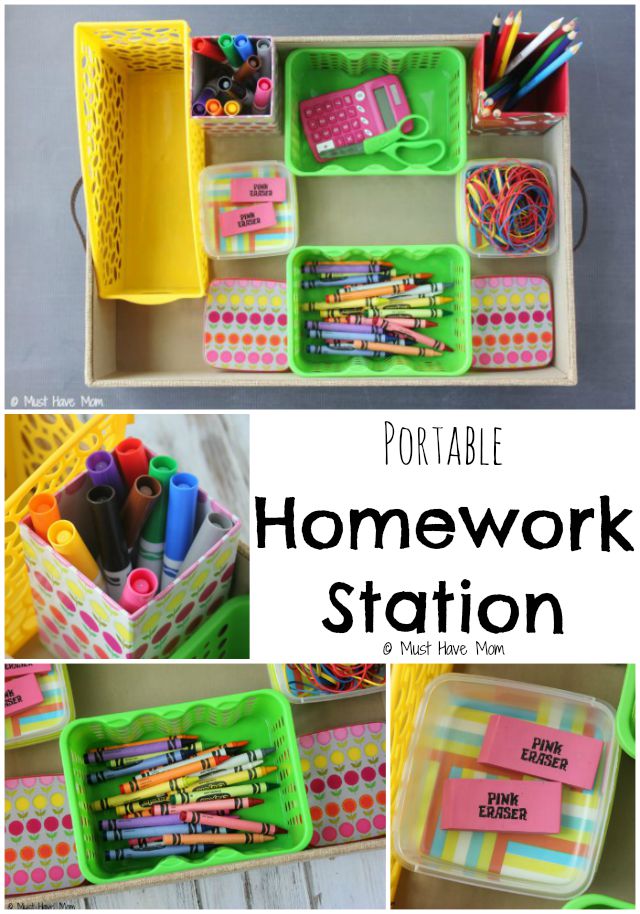 School is just around the corner and I'm still trying to figure out how Summer flew by so fast! I'm seeing back to school stuff popping up in the most prominent locations of every store I visit. I guess that means it is time for me to start prepping for all the lovely things that come with back to school such as homework, hectic schedules, the fall of the thermometer and the earlier sunsets. This year I vow that homework will not be the nemesis of my evenings. I will be prepared and I'll pack myself full of patience. The latter may not hold true but the former will!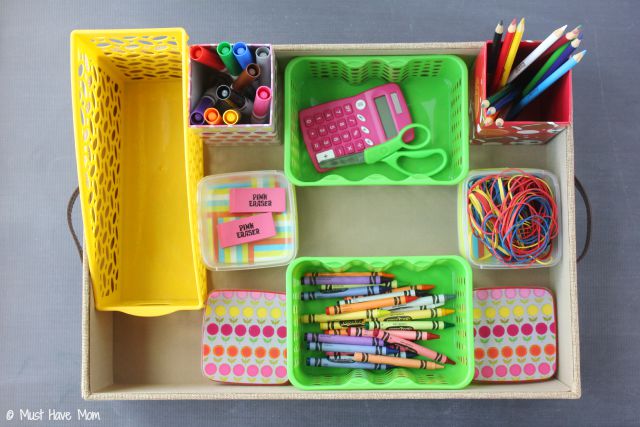 Check out this awesome DIY Portable Homework Station I've put together! It has everything my kiddos will need to successfully complete their homework and NOT procrastinate because they can't find an eraser. There is a yellow file folder slot to hold all their notebooks, folders and paperwork that comes home. There are small baskets and containers housing everything else they might need to finish their assignments!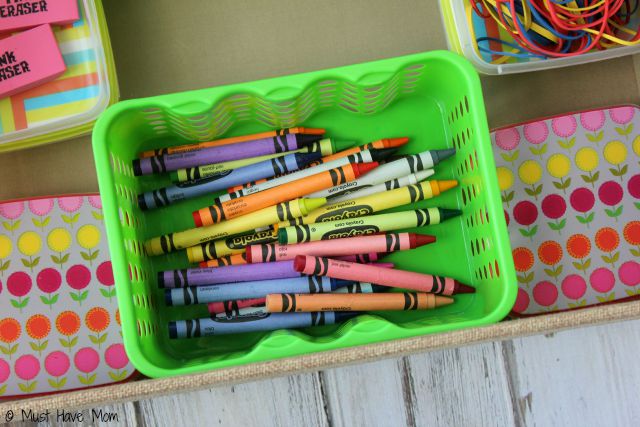 I grabbed these little stackable baskets at Dollar General and they are perfect for housing crayons, calculators and scissors.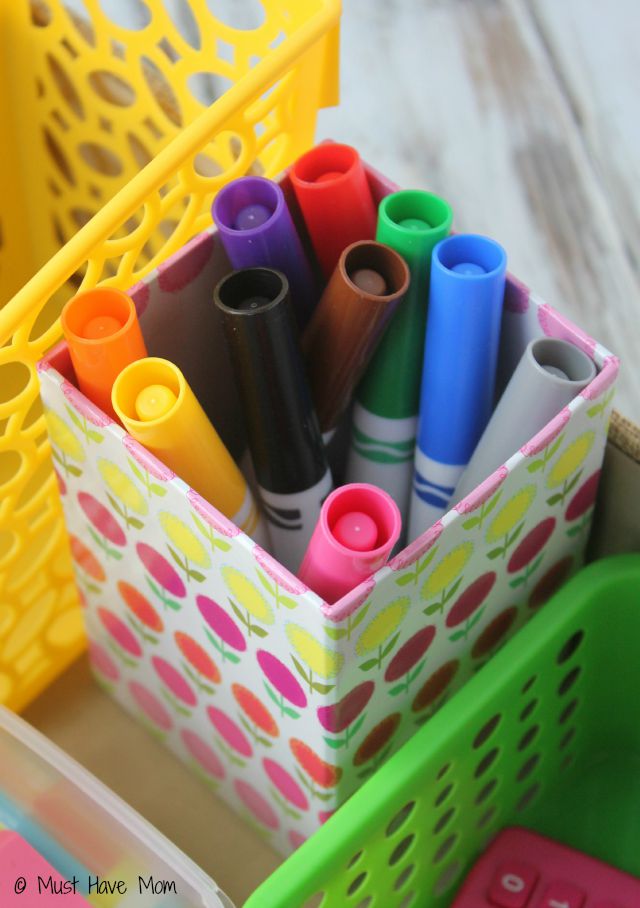 These little cardboard boxes are the perfect height for pencils, markers, colored pencils and highlighters.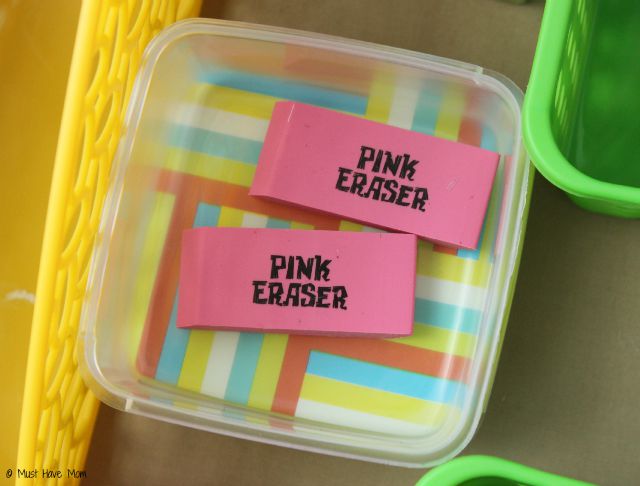 These small containers have lids so I can tuck away smaller items without them creating a mess. I housed all of these containers in a neat tray I picked up at Target. Any tray will do! I liked this one because it has handles. I can put the tray away after homework is complete and my dinner table will be clear and ready for suppertime!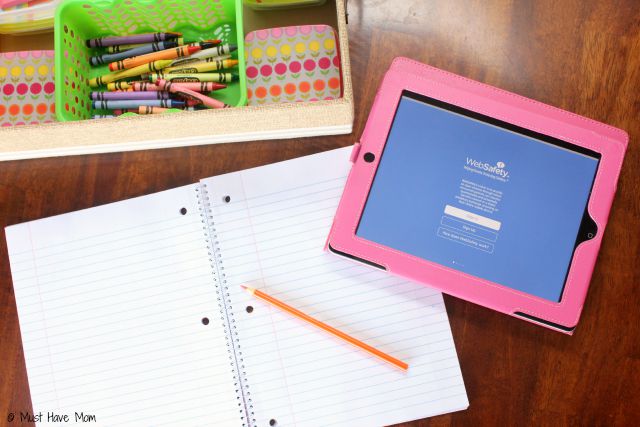 Now when my child sits down to do her homework she is set up for success! One thing that has changed drastically since I was a kid is the introduction of iPads to our children's curriculum. They are no longer a novelty or only for fun, they are now an integral part of our children's learning as many schools use them within the classroom and at home. This means as parents we need to be up on technology and one step ahead of our kids. If you are not techy that's okay! I've got a free app that will help everyone stay on top of their children's online activity.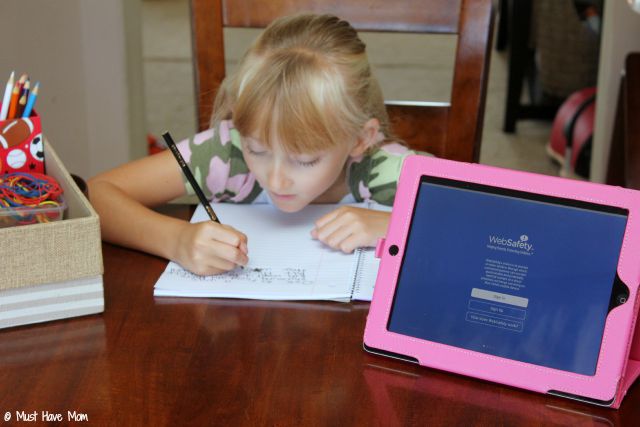 Whether your child is young like my daughter and is only using the iPad for educational activities, or they are older and have their own cell phone to use after sports activities and for emergencies, you need to stay on top of what they are using their devices for.
I hope you are all set for back to school! One of my most dreaded things about back to school is the frustration with homework! Hopefully this DIY homework station will help ease some of that!