How To Make Self Watering Planters Out Of Milk Jugs!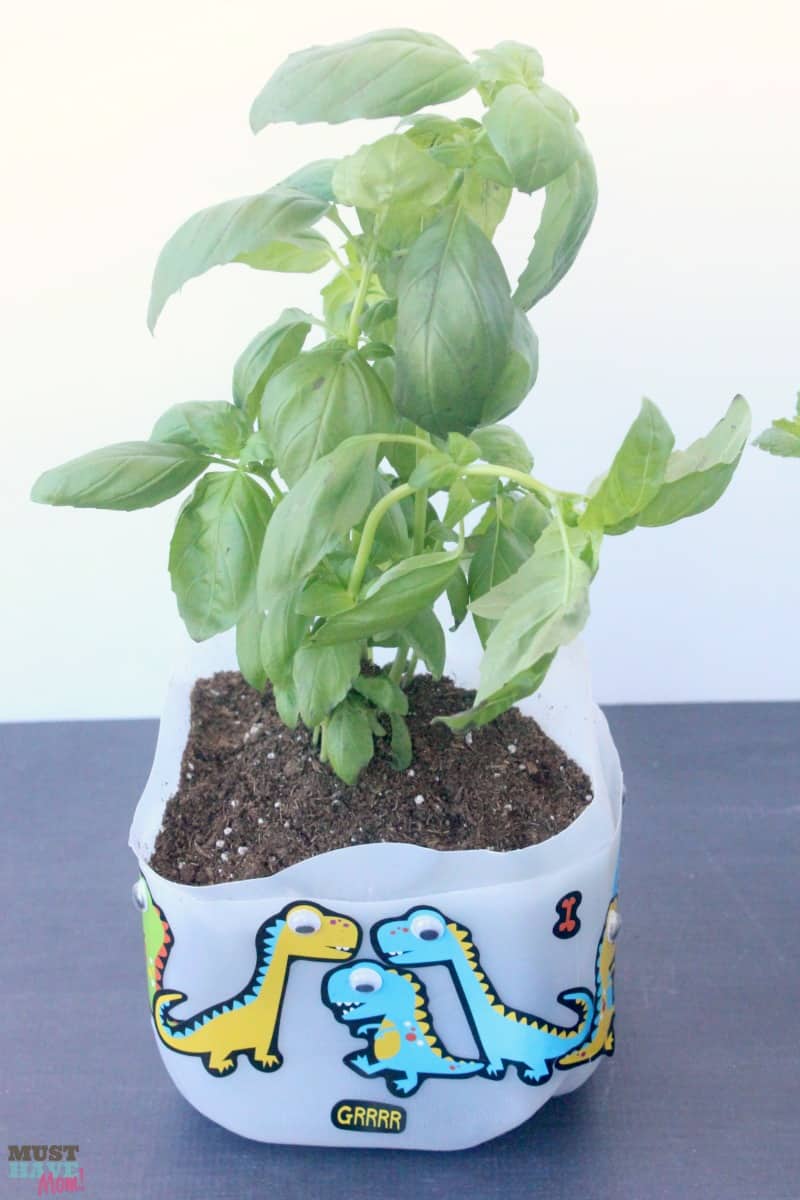 Today I have a super fun gardening project that you can do with your kids! I'm going to show you how to make self watering planters out of milk jugs! They are super easy to make and the kids will love it! I decided to make an herb garden with my planters, but you can grow any small plants or flowers that you want to in your self watering milk jug planters! It's a great way to reuse your milk jugs!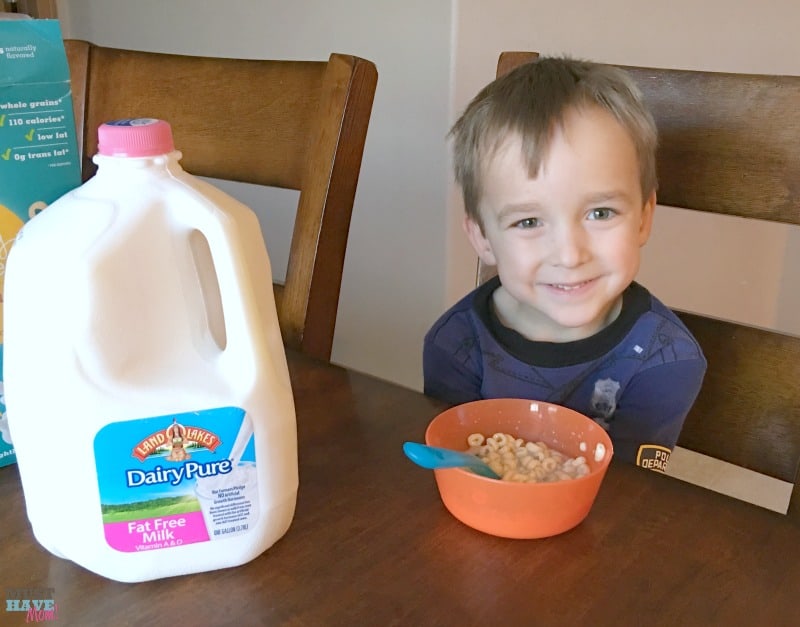 With four little ones to feed, we go through a LOT of milk! It is important to me that I'm giving my kids a nutritious start to their day so they can start off right! That's why we choose DairyPure brand milk.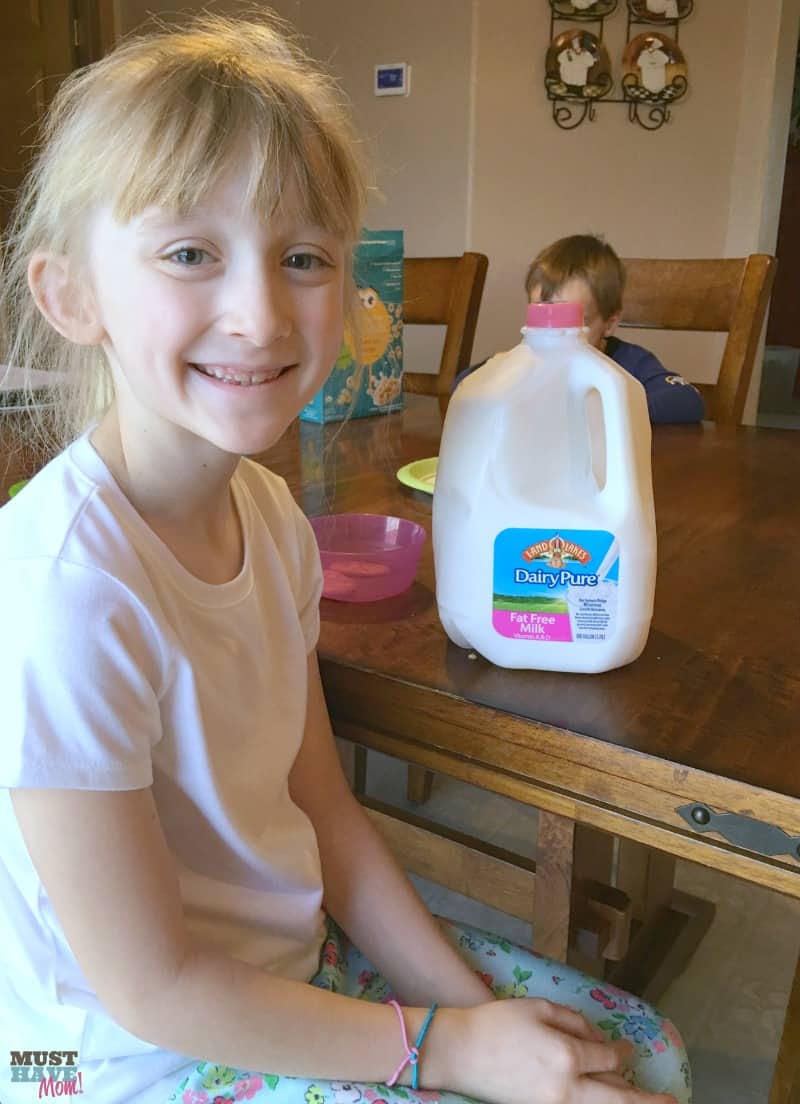 We choose DairyPure brand milk because it is the only brand of milk backed by the exclusive 5-Point Purity Promise. It contains no artificial growth hormones* and all milk is tested for antibiotics.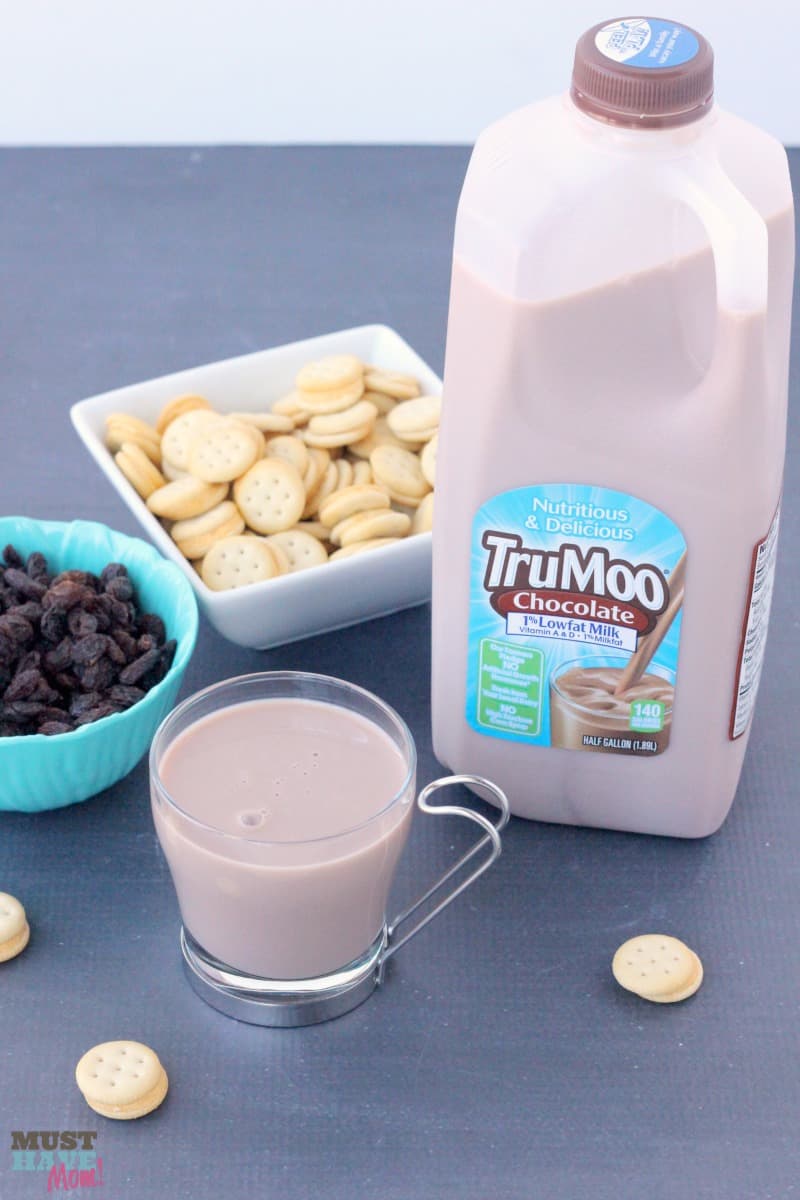 After I send them off to school, our day doesn't get any less busy! I know they are busy at school and I'm busy at home with little ones as well. When they get home off the bus they are always starving and I greet them with a nutritious after school snack and a glass of TruMoo Chocolate Milk.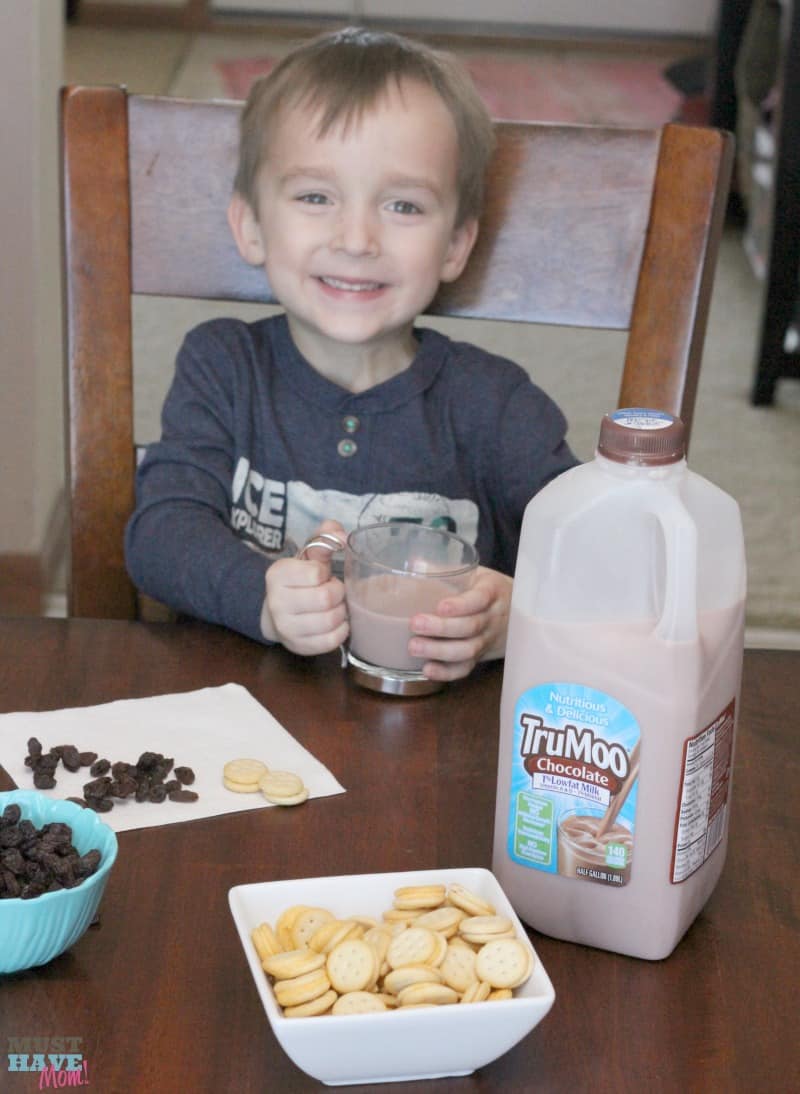 TruMoo has NO artificial growth hormones*, NO high fructose corn syrup and a delicious taste that my kids love. I love that they think they are getting a treat, while they are still getting their daily intake of milk.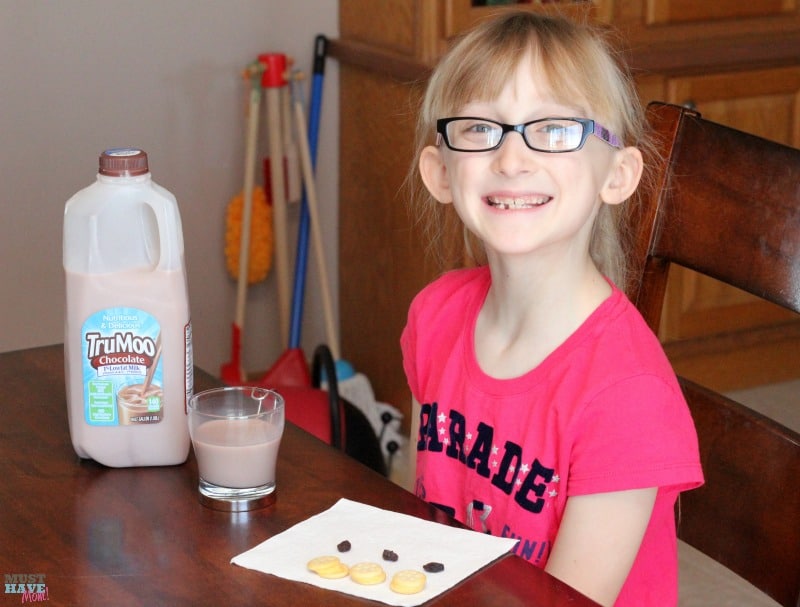 With DairyPure brand milk and TruMoo Chocolate Milk I know my kids are starting their day right and ending their day right! It also means we have a LOT of milk jugs! Finding ways to use them has been fun! There are so many fun milk jug gardening ideas ranging from creating a watering can out of a milk jug to creating a mini greenhouse for individual plants with an overturned milk jug. The possibilities are endless!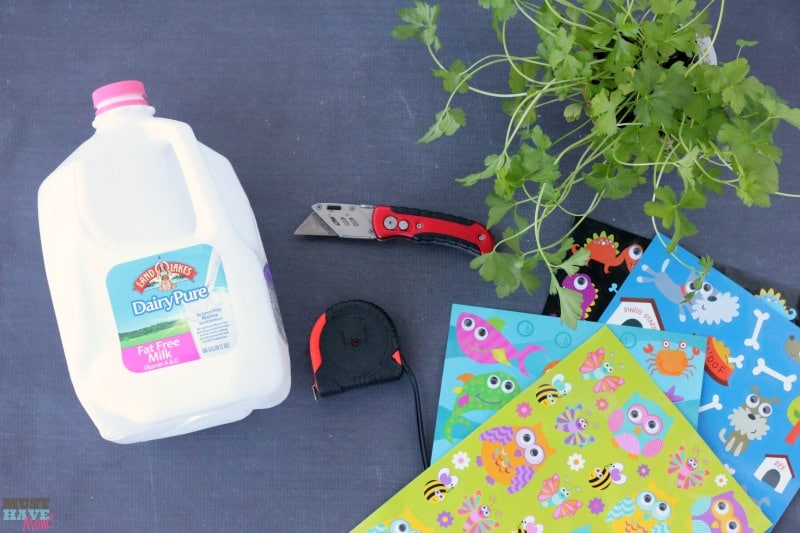 You'll need a milk jug, a utility knife, stickers, potting soil and a plant. I used basil, mint, Italian parsley and cilantro in my self watering milk jug planters. Each kiddo got to choose a plant.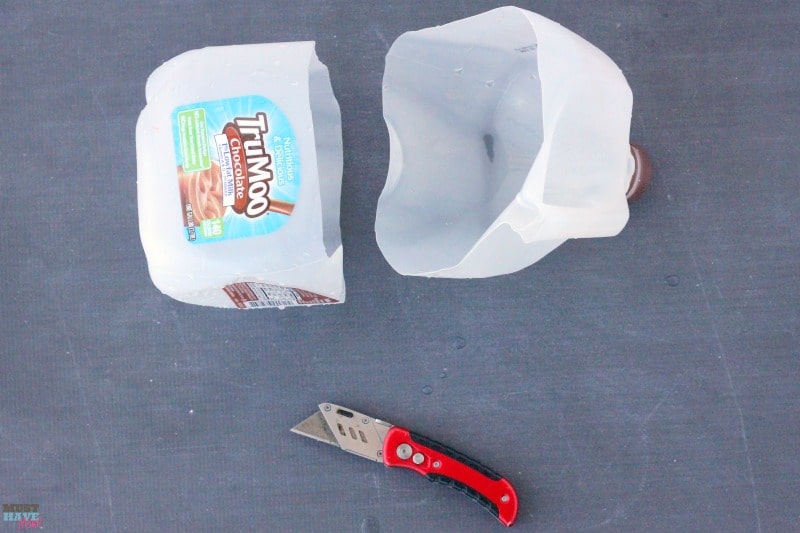 Next you'll need to cut your milk jug in half. Make sure you cut just below the handle and that the milk jug is fairly close to being evenly halved.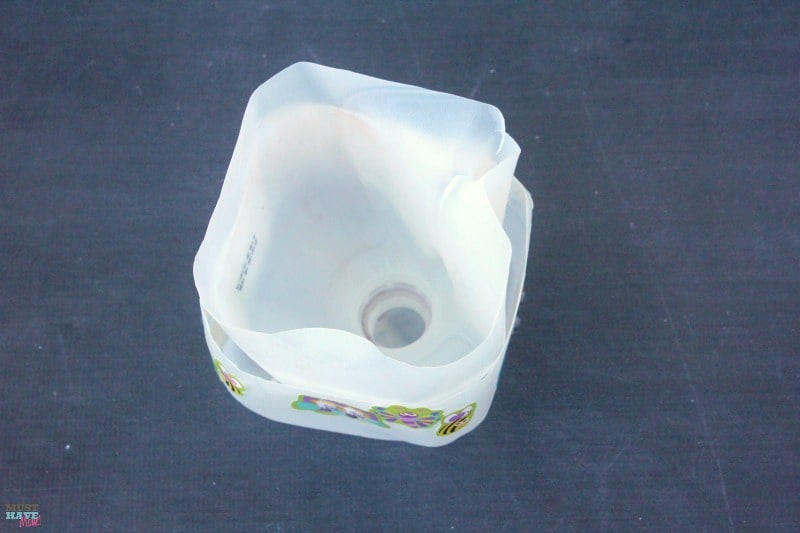 You'll need to invert the top and put it upside down inside the bottom of the milk jug to create your planter so you want them to be about the same height.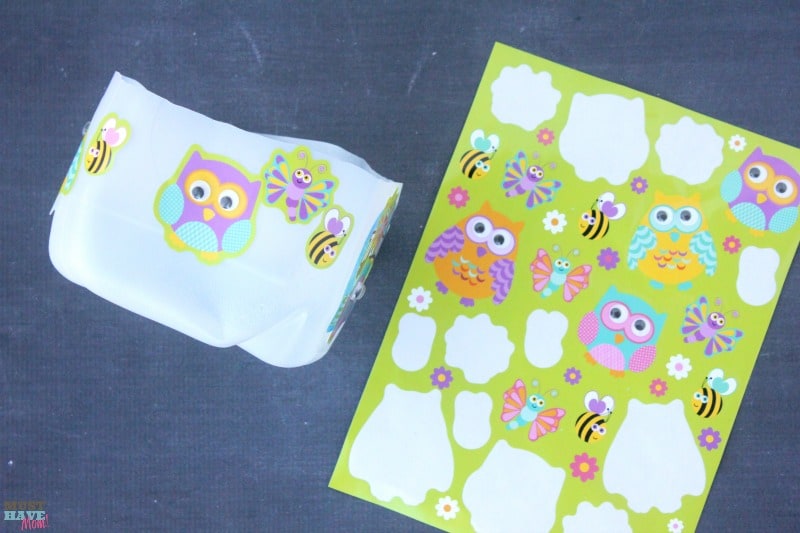 Next let your kids decorate their self watering milk jug planter! We used some fun googley eye stickers but you could use paint, patterned tape or whatever you like.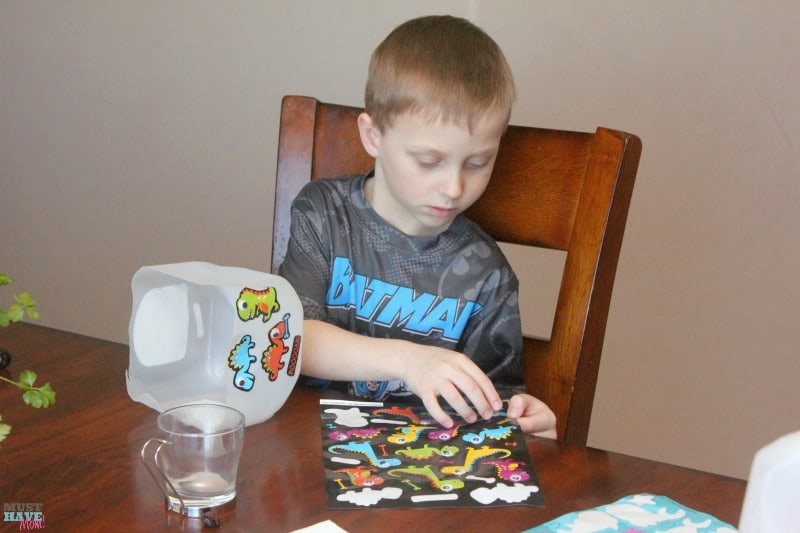 The kids loved being able to be creative and decorate their own milk jug planter.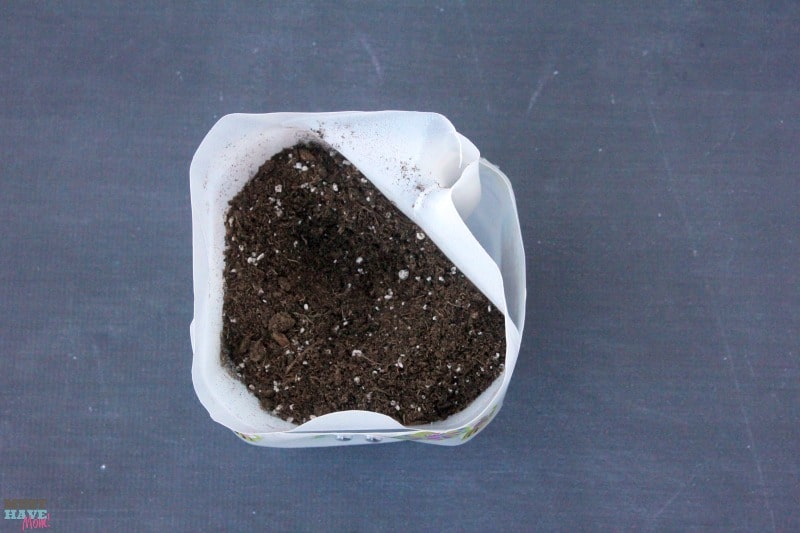 Next put the top upside down inside the bottom of the milk jug. Make sure the cap is OFF the milk jug! Then add dirt to the upside down top of the milk jug.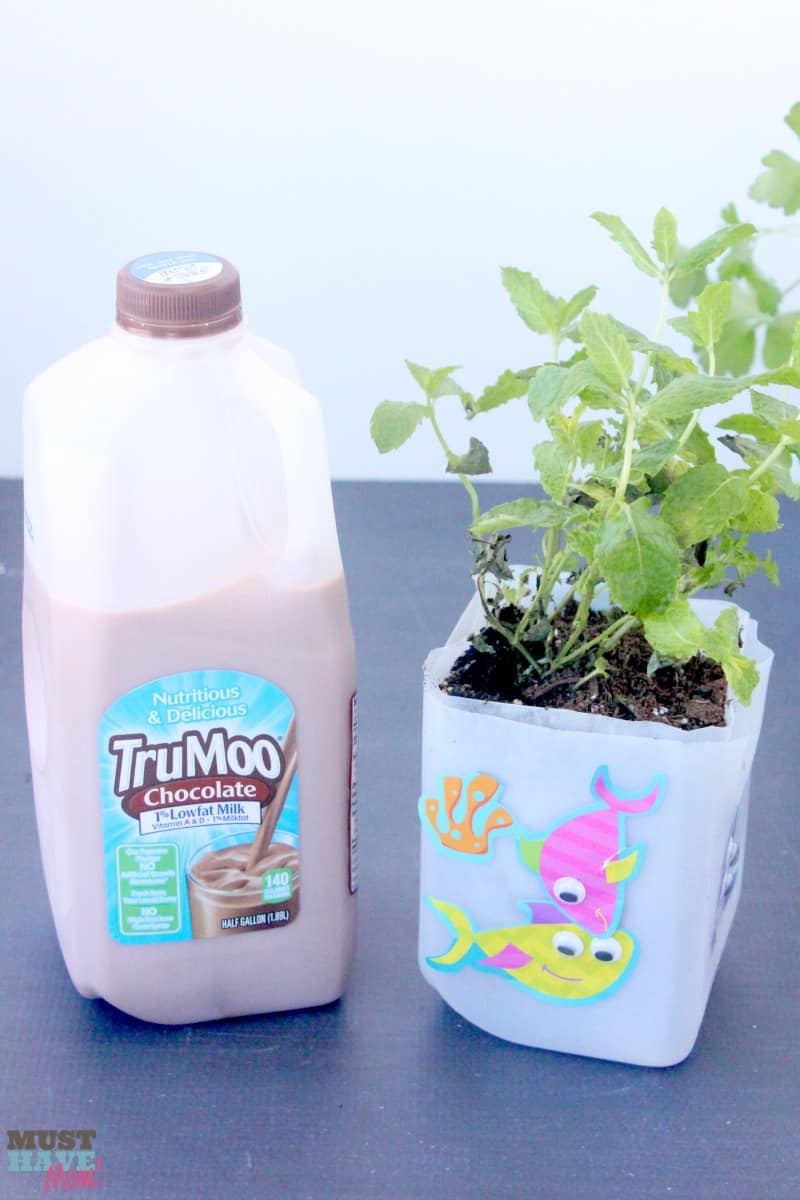 Then add in your plant! Add water to the bottom portion of the milk jug planter. As the plant needs water it will suck it up from the bottom of the planter allowing you to add more water than needed and leave the plant to function as a self watering planter! You can use a half gallon milk jug or a gallon.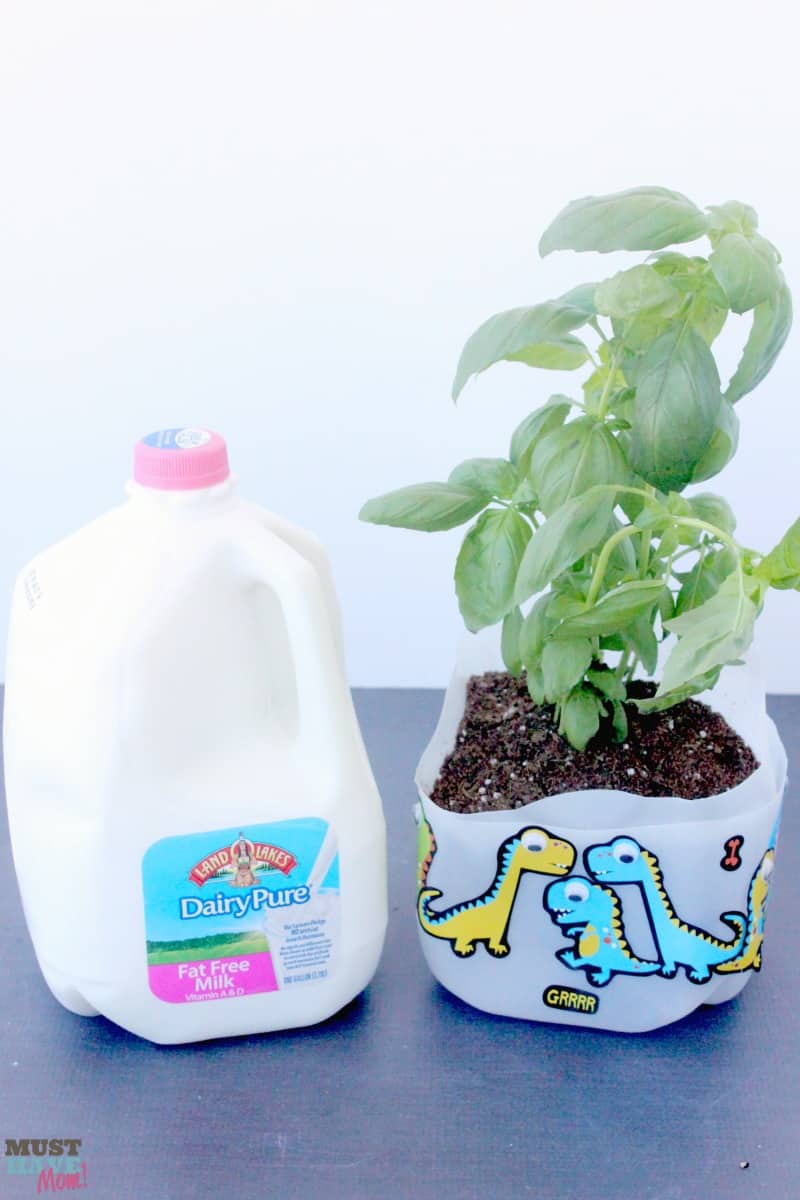 Place in a warm, sunny spot and add more water as the bottom of the milk jug gets empty.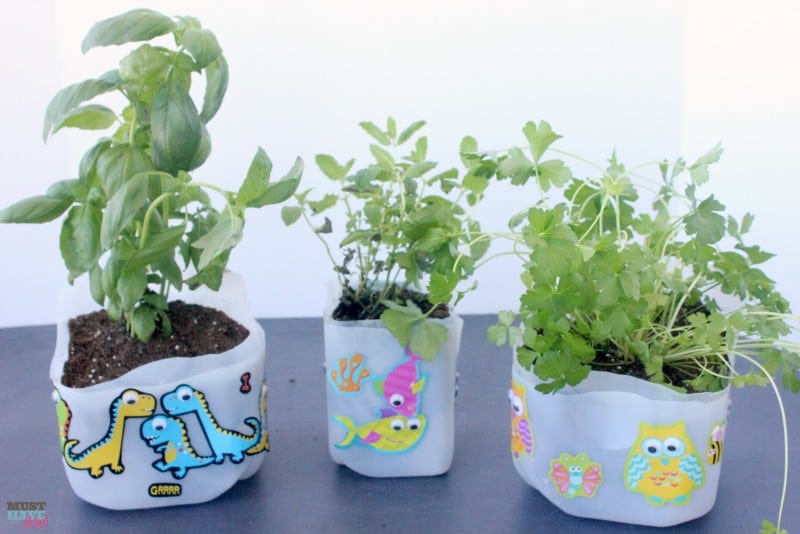 Our self watering milk jug planters turned out great! The kids had an absolute blast creating them too!
Did you like this post? Consider pinning the image below or sharing this on Facebook!


*No significant difference has been shown between milk derived from cows treated with the artificial growth hormone rbST and non-rbST-treated cows.
I was selected for this opportunity as a member of Clever Girls and the content and opinions expressed here are all my own.