HOME Movie Themed Party Ideas and Free Home Movie Party Printables!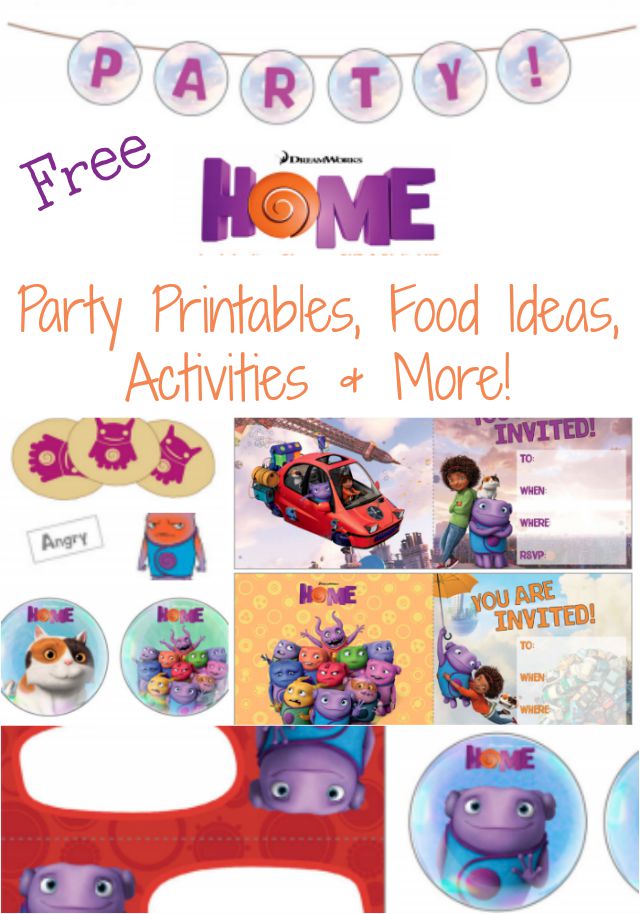 Have you seen the new movie, HOME? It is the best animated film I've seen in awhile! We threw a HOME movie themed party for our first viewing of the movie and we had such a blast.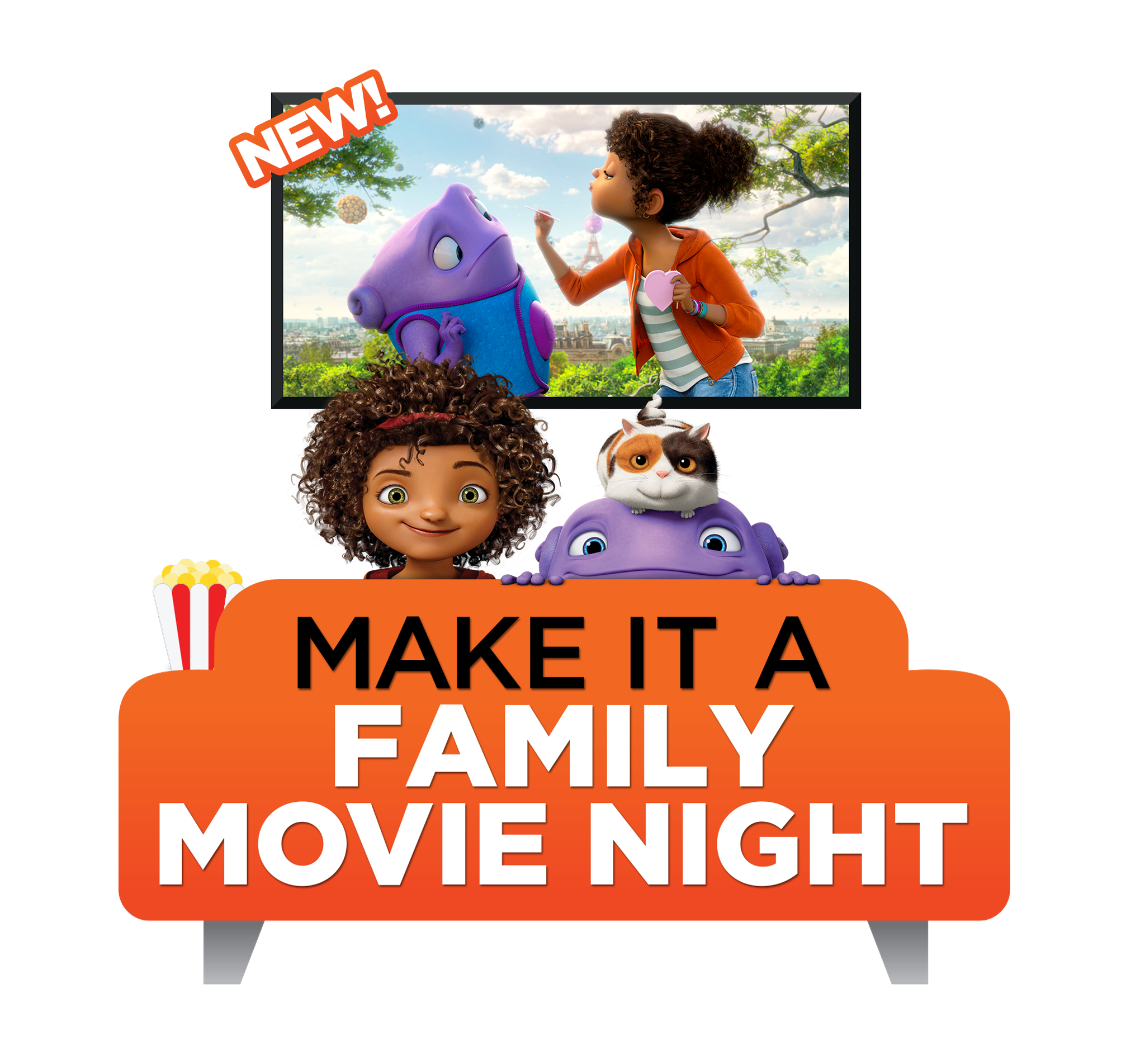 I'm sharing pictures from our HOME movie party and I've got lots of fun FREE HOME Movie party printables for your next party or Birthday celebration. It's a great Birthday party theme idea!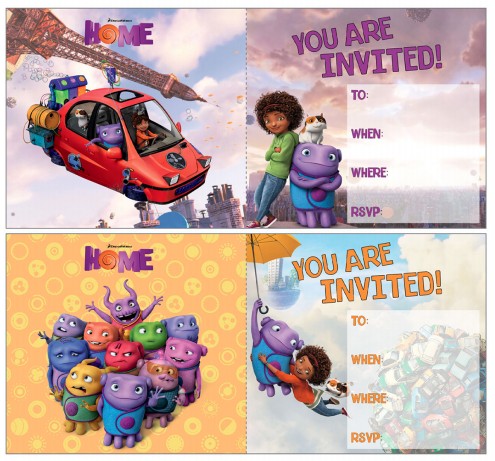 To get your HOME party started you'll need HOME themed invitations! Print off these free
HOME party invites and send them to your guests!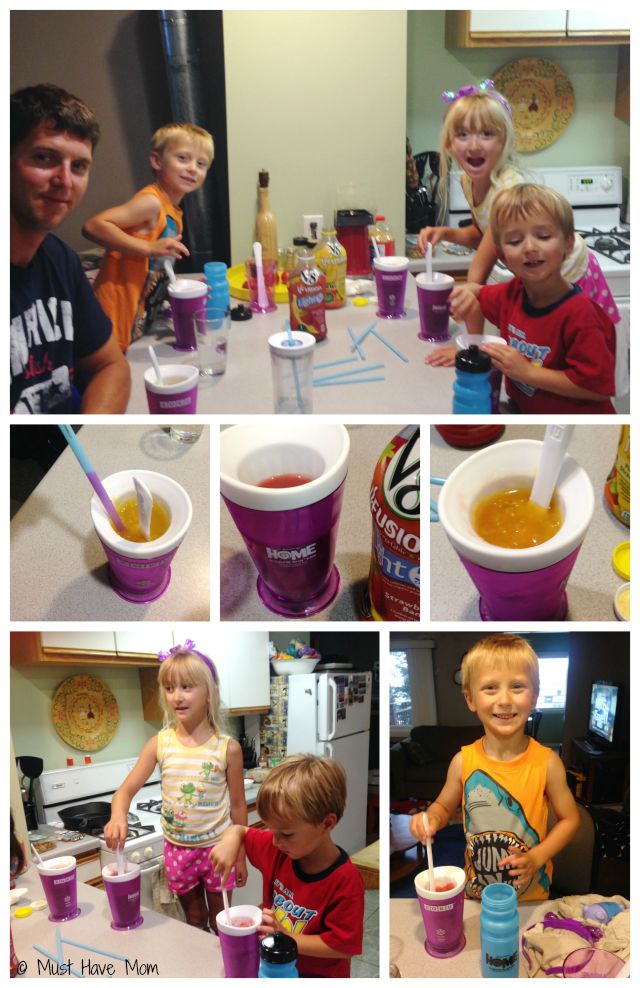 You'll need plenty of HOME movie themed food for your party and I've got tons of fun (and easy!) ideas for your party food. A HOME movie wouldn't be complete without slushies! We used these really fun
slushy makers from Zoku
 but if you don't have slushy makers then you can create your own slushies for everyone at your party by doing the following.
The night before your party, pour half a cup of water and one teaspoon of salt in a plastic zip top baggie. Roll up the bag from the locking end to create a cylinder. Fill one per guest and lay the rolled up bags in the freezer overnight. During the party, pour grape juice cocktail into a sealable cup or jar and add one frozen bag. Have the kids shake the juice into a Slushious surprise!
The Boov love everything round so create a fun display of jars full of snacks that are round! The possibilities are endless! Include cheese balls, gumballs, grapes, melon balls, etc.
Bake round sugar cookies and use purple icing and candy to draw Oh inside the "bubble"!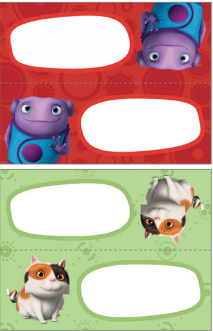 These HOME movie themed food signs are the perfect way to identify all of your themed foods you put out for your party! Print them off, fill them in and fold on the dotted line.

Print off these fun cupcake toppers to easily decorate cupcakes with!
You'll need some HOME movie themed decor for your party too! This HOME movie bubble banner is perfect for creating a banner at your party. Print off as many as you need and scrawl the letters on each one. String them together and hang them up at your party!
Create your own window bubbles by taping paper plates of various sizes to the windows and walls like bubbles!
Make your own Slushious Car out of cardboard boxes and red paint! How creative can you get with the convenience store accessories? Slushy maker on the back and a hot dog grill inside? Get creative and have fun with it! Perhaps you could even serve your snacks on it! You can expand your food offerings with the convenience store food that appeared in the Slushious Car, hot dogs, nachos, and popcorn!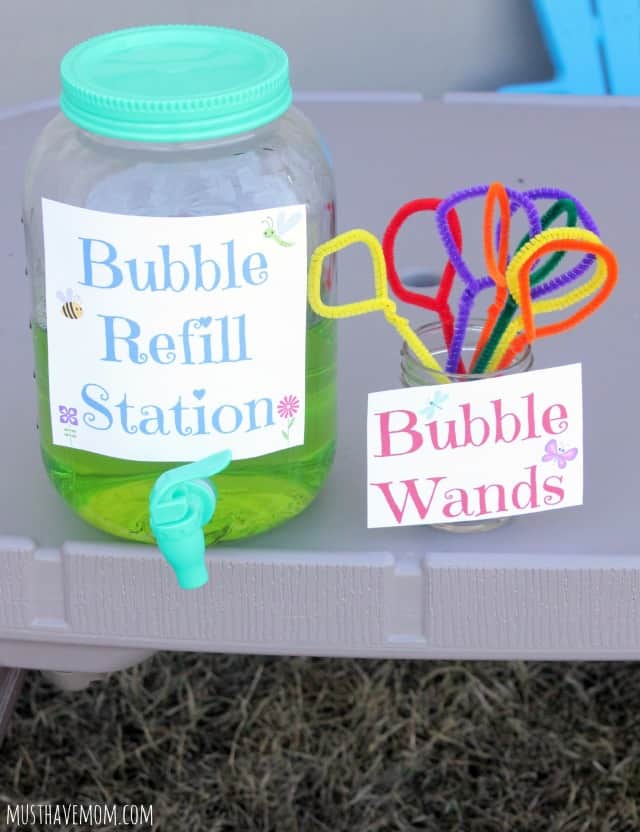 For your party guests you'll need some fun HOME themed activities too! Start out with a fun
bubble station
because we all know that Boov's love bubbles! Create your own bubble solution by mixing 1 cup of water, 4 Tablespoons of a clear dish soap, and 1 Tablespoon of glycerin. You can use that ration to make as much as you need!
Make your own dispensing station, pour into jars as party favors or even fill a kiddie pool and use a hula hoop to make giant bubbles!

Guests can play a game of mood charades too! Oh and the Boov change colors when their feelings change. Write different emotions on notecards and take turns using your face and movements to help your friends guess the emotion! Give clues with your gestures, but no talking allowed!
You couldn't have a HOME movie party without a dance-off! Wave your hands in the air like you just do not care! Add colorful lights to make the party brighter. Have an adult judge who is the craziest dancer!
Check out Oh's party planning tips too!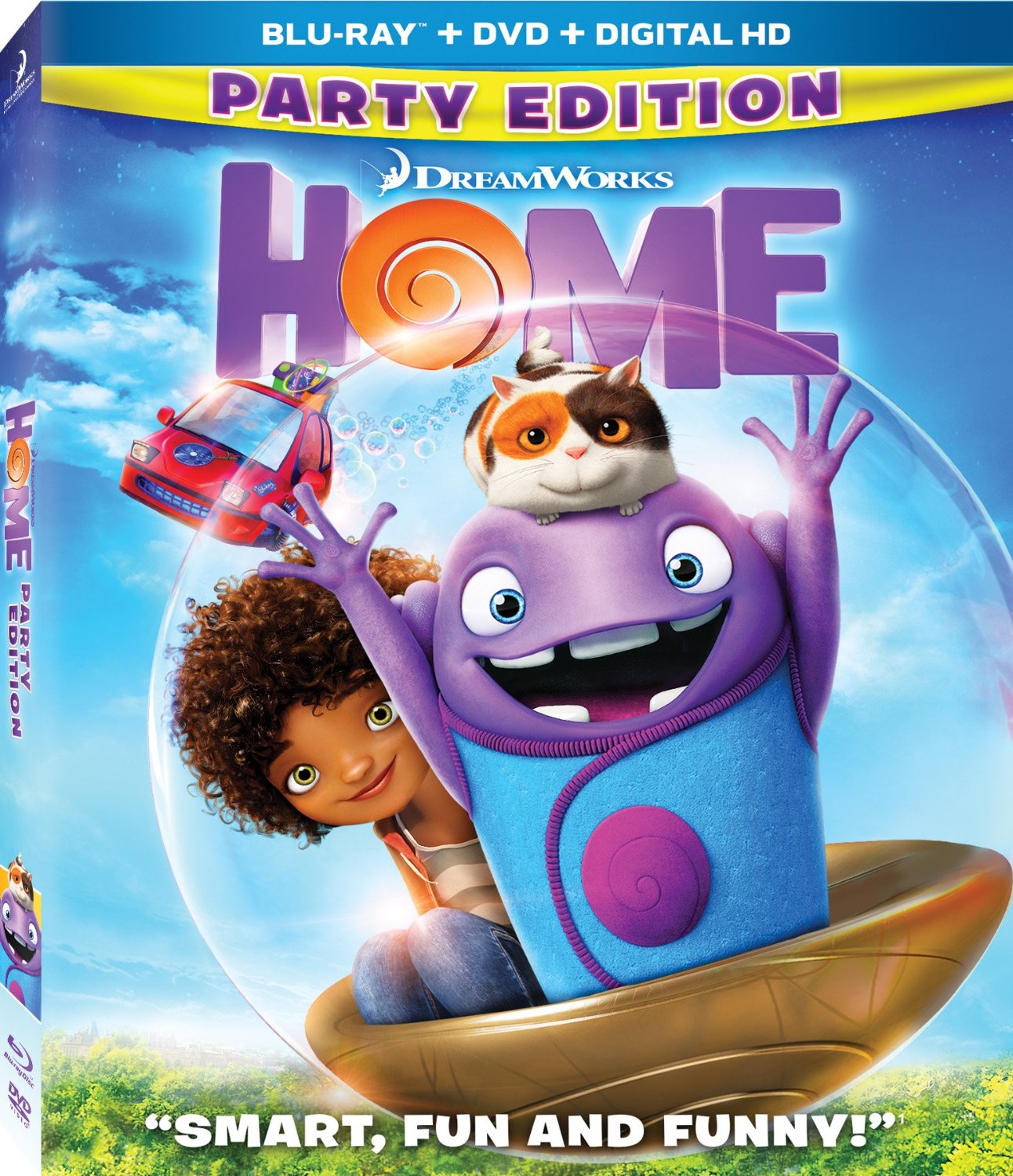 You can get
HOME on DVD and Blu-Ray
at stores near you now!
Save