How To Get ABCmouse FREE + Does It Live Up To All The Hype??
If you have a child age 2-8 in your house then ABCmouse is ideal for them. I'll show you how to get ABCmouse FREE and I'll give you my opinion on whether or not it lives up to all the hype.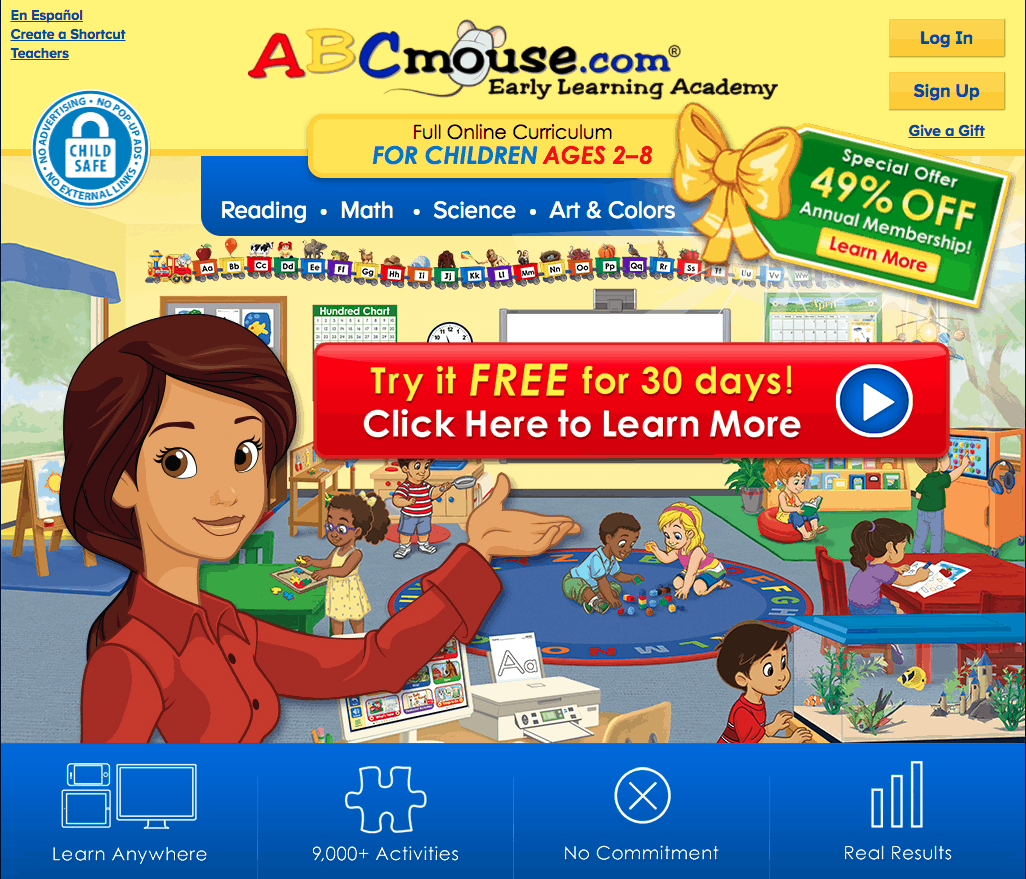 How To Get ABCmouse FREE
If you've been contemplating the value of ABCmouse for your child, then you'll be thrilled to learn that you can get it for FREE! That's right, my readers can sign up here and get ABCmouse completely FREE for a full 30 days. That gives you and your child 30 days to see for yourself if it's worth the minimal monthly fee or not. Plus, if you decide you love it, you can save a whopping 49% off an annual membership which brings the price down to the cost of just one app a month for your child. I'll show you what you get for the cost and if it's truly worth the hype.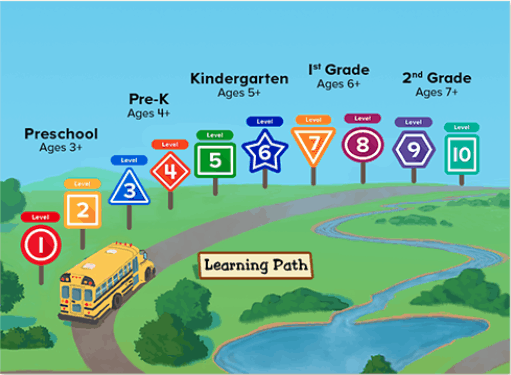 Pros and Cons of ABCmouse
ABCmouse is geared towards kids ages 2-8. ABCmouse.com offers more than 8,500 fun and engaging books, games, songs, puzzles, and art activities that help prepare young children for success in preschool, pre-k, and kindergarten-2nd grade classes and to develop a lifelong love of learning at an early age. We tried ABCmouse and here's what I noticed as a parent.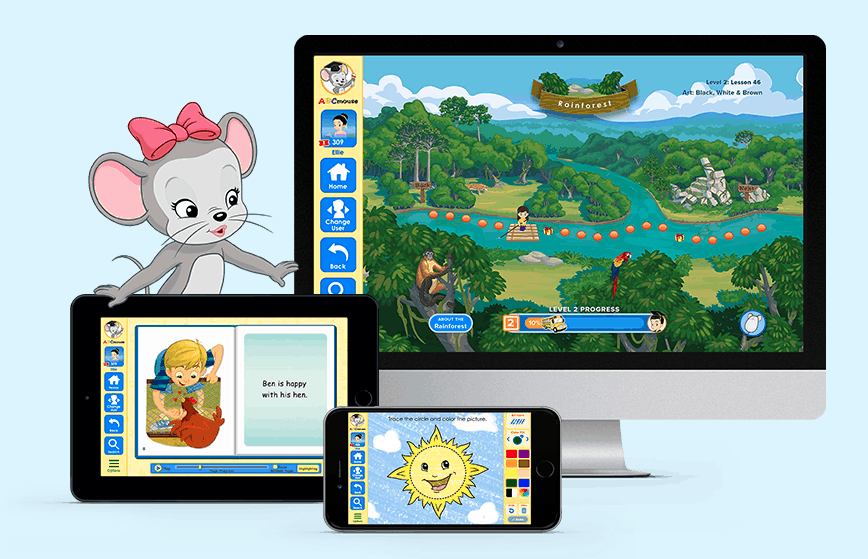 Pros
1.) Right off the bat, I love that ABCmouse is available across your devices. Your kids can access it on the computer, iPad and even on your iPhone. That means when you're stuck at the doctor's office and your toddler is about to lose their cool, you can whip out ABCmouse on the phone and avoid that catastrophe. I also like that my toddler can get familiar with using a computer AND an iPad. Our kindergarten teacher's #1 complaint is that kids have no clue how to use a computer when they get to kindergarten because they've only ever used iPads and devices. Teach your kids to use a mouse and operate a computer. ABCmouse accomplishes that goal for us.
2.) There are no ads. Sometimes it's just worth paying for something and this is one of those cases (but you don't even have to pay for your first 30 days!). Have you ever got the "free" apps for your iPad or phone so your toddler can play educational games? If you have then you know that they really aren't free and they are FULL of ads and always hop over to try and sell you something. This is not only frustrating for a toddler, but can also cost you a lot of money if you haven't properly configured your settings so your child can't buy anything. At a minimum, it takes up a lot of my time trying to close out of the ads and pop ups so he can play the game. That alone has me screaming "take my money!", just get rid of the darn ads!
3.) ABCmouse gets my child EXCITED to learn. My kids think they are getting rewarded by playing ABCmouse. It's a fun game for them, but what they don't know is that it is all carefully constructed curriculum to get them ready for school or for the next grade. They are constantly learning and it's not a struggle. Do you know how hard it is for me to get my kindergartener to do homework after being at school all day? He's just done when he arrives home and the last thing he wants to do is sit in a chair at the table and do homework, but ABCmouse is different and he views that as a fun reward.
4.) There are always new games and activities being added so your child won't tire of the content. I love that ABCmouse is always adding new content to their offerings. That means there is always something new and fun to discover and your child won't tire of it. Unlike the cheap or free apps I have bought in the past that my kids get sick of in a week's time, ABCmouse holds their attention and they can't possibly go through all the content. There are over 9,000 activities including games, books, songs, puzzles, art and free printables.
5.) The parent tracker allows me to track my child's progress. It's easy to see how much progress your child is making with the ABCmouse.comProgress Tracker. In addition to the display of the total number of learning activities completed in each category (books, songs, puzzles, games, and art), there are easy-to-read graphs that show progress both by academic level and by curriculum subject. My 3 year old is struggling with learning his colors so I can easily rearrange the curriculum and watch his progress. I love that.
Cons
1.) The ABCmouse curriculum is geared towards younger children and I don't know that my kids would be interested in it beyond kindergarten or first grade. I think this entirely depends on what you allow them to play as well. My kids don't have video game systems competing for their time so I think this stuff holds their interest longer, but if kids have access to mindless, more mature content then this may not interest them as much.
2.) It isn't entirely free. You can get ABCmouse free for 30 days to try it out, but after that you do have to pay either the annual fee (better value and you can get it for 49% off with this link – just $59.95 a year) or the monthly fee. That said, I think it is entirely worth the cost. It offers SO much more value than the inexpensive apps in the app store and it really ends up costing less in the end. If you still aren't sure, you can snag a full 2-month subscription for just $5 with this link!
Cost of ABCmouse & Is It Worth It?
When you look at the cost of ABCmouse I have to say it really IS worth the cost. Compared to free or cheap apps and looking at the number of activities and value that your child gets in return, it's a minimal expense to prepare them for school in a way that is tailored to what they need to learn. I look at it as really inexpensive preschool curriculum. I couldn't get the same value elsewhere for this low of a cost.
So what does it cost? You have different options you can go with and of course the longer duration you buy, the better the savings. Here are the best ABCmouse deals you can score right now:
Pin How To Get ABCmouse FREE