Kids Sick Day Peppermint Play Dough Recipe! Open Up The Sinuses & Keep Little Hands Busy!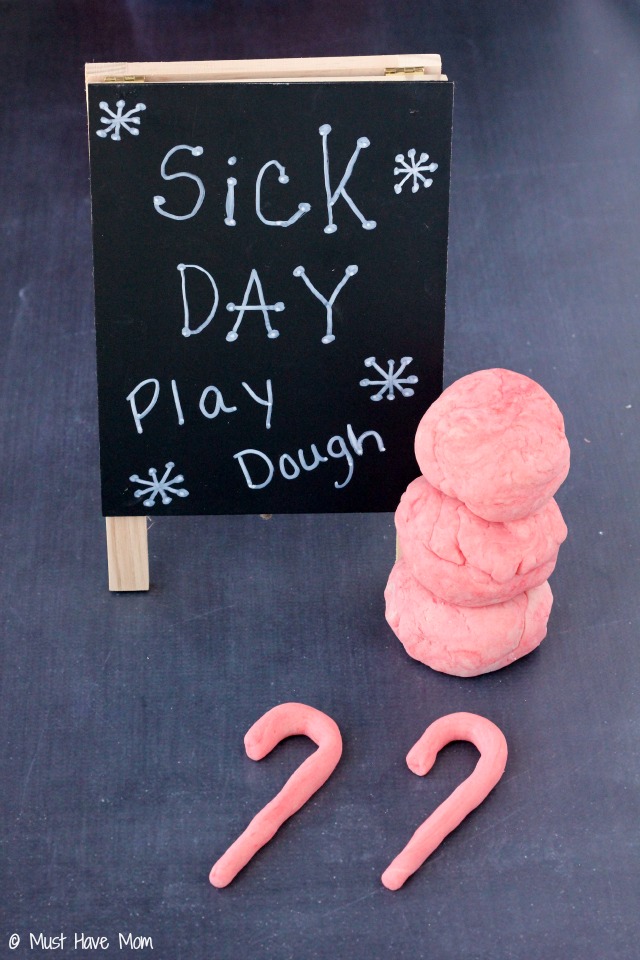 Winter has been a little late in arriving here in Northern Minnesota but we finally have some snow and cold temperatures and as the temperature drops it seems that simultaneously the number of sick kiddos staying home from school rises! If your child falls ill and has to stay home then you'll likely be looking for some quiet activities to keep them occupied while they recover. I've got some fun ideas to keep those kiddos busy while they rest up. Check out my DIY Magnetic Chalkboard Activity Tray for sick time on the couch. This peppermint play dough recipe is perfect for keeping little hands busy and helping with congestion at the same time.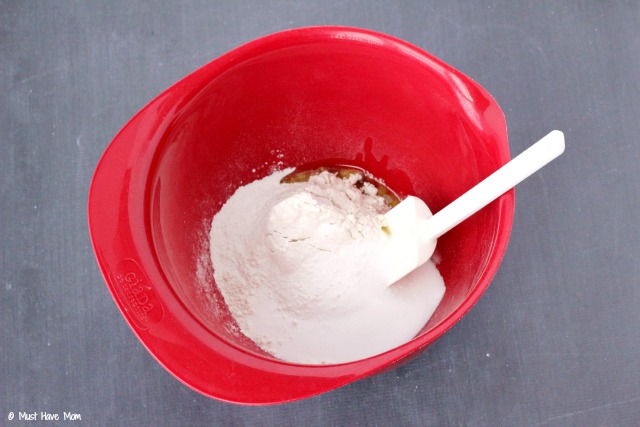 In a large mixing bowl combine salt, flour, cream of tartar and oil.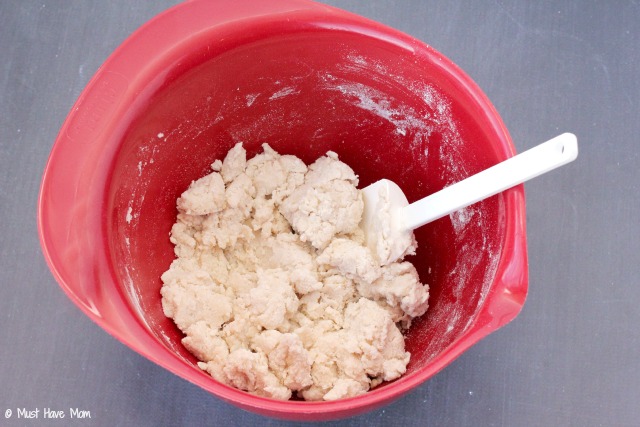 Then add boiling water and stir until it forms a doughy mixture.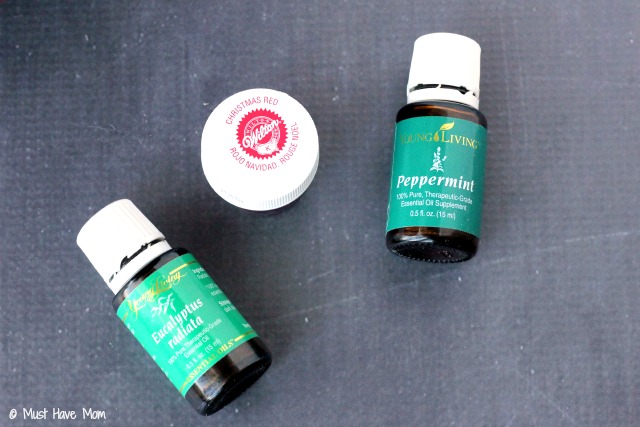 Once the dough is mixed well and slightly cooled add in the food coloring and essential oils. I added 5 drops of Eucalyptus and 5 drops of peppermint oil along with a scoop of Christmas Red gel food color. Knead the dough until well combined. I wore gloves while mixing it so that the food color wouldn't stain my hands. Once it is all mixed in it will no longer stain hands!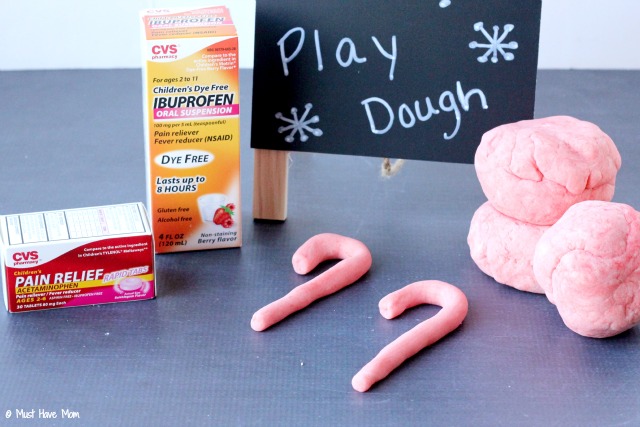 You'll also want to have CVS Pharmacy Children's Pain Relief and Children's Dye Free Ibuprofen on hand to help lower fevers, reduce pain and keep your kiddo comfortable. I personally love the CVS Children's Dye Free Ibuprofen because it will lower fevers while reducing inflammation so that my kids are comfortable despite being sick. These CVS brand products work just as well as the name brands but save you money!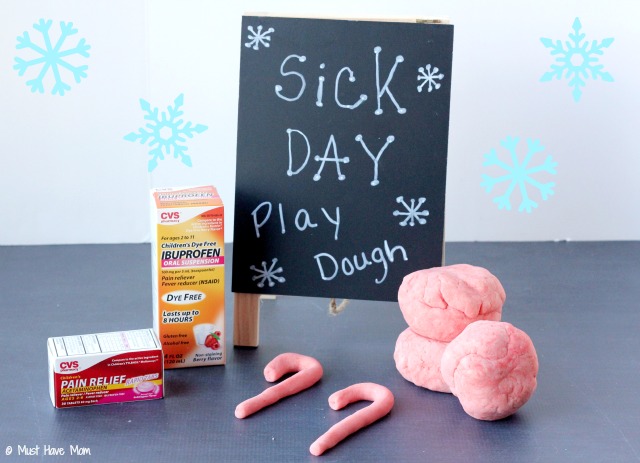 You can add as much or as little food coloring as you want. I was going for a light peppermint look. If you mix it less then it will take on a white/red look which looks more like peppermint but the more you mix it the more the color will blend and turn pink. Add more color if you want a deeper red.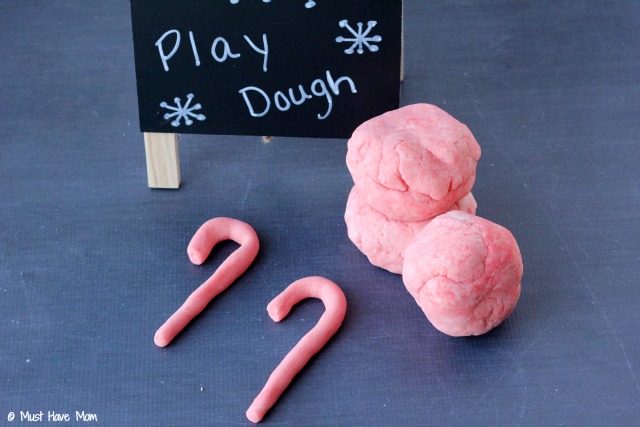 Keep the play dough in an airtight bag and it will keep for a VERY long time! If your child has played with it and has been ill though I would recommend tossing it out once they are well so you don't store those germs and have them cause anyone else to become ill.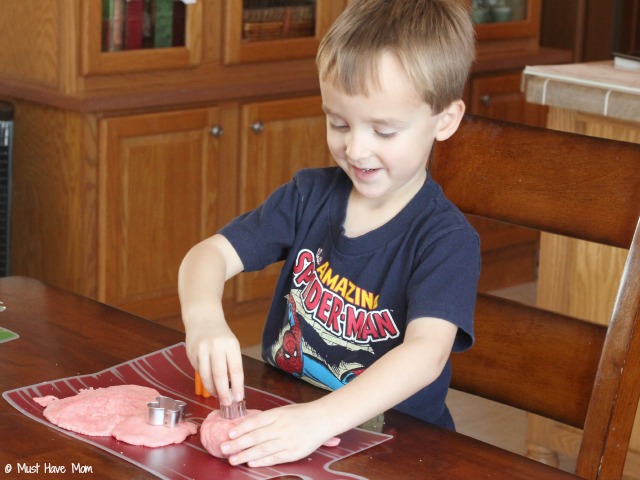 Give them some mini cookie cutters, a kids rolling pin, plastic knife, plastic scissors and a cutting board and let them play. The play dough smells divine and helps clear up stuffy sinuses as you inhale the eucalyptus and peppermint!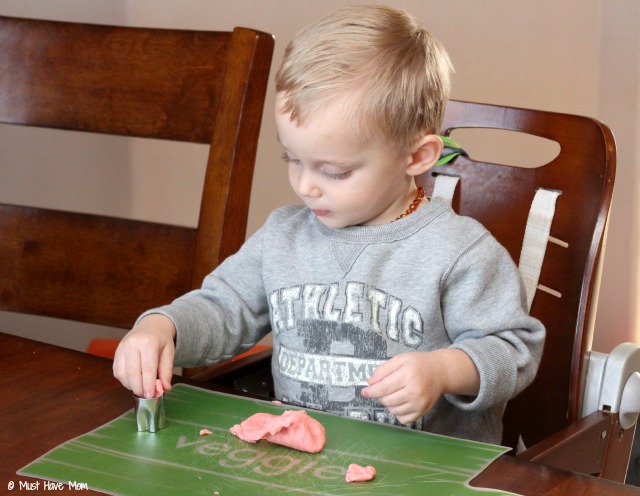 My kids love this play dough and in my opinion it is far better than any store bought play dough!
Print off the homemade peppermint play dough recipe below and be sure to also pin it for later and share it to your Facebook timeline for easy finding! Don't forget to stock up on CVS brand products for your child's next sick day too! You'll want to have all of this on hand so when your child gets sick you can cuddle up at home and help them get better instead of running to the store for medicine.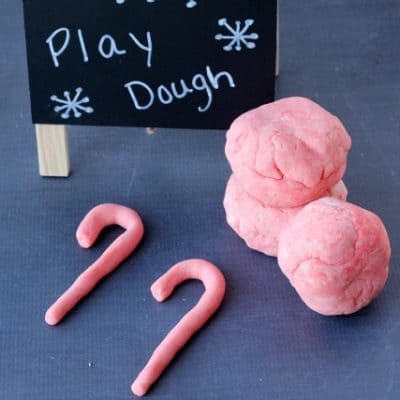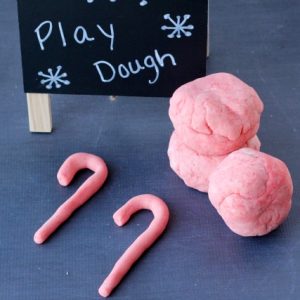 Kids Sick Day Play Dough Recipe! Open Up The Sinuses & Keep Little Hands Busy!
Peppermint and Eucalyptus essential oils help open up sinuses while the homemade play dough keeps little hands occupied.
Ingredients
2

Cups

Flour

2

Tbsp

Oil

1/2

Cup

Salt

2

Tbsp

Cream Of Tarter

1 1/2

Cup

Boiling Water

10-20

Drops Peppermint and/or Eucalyptus Essential Oils

Food Coloring
Instructions
In a large mixing bowl stir together salt, flour, cream of tarter and oil.

Add boiling water and keep mixing the dough until it forms a doughy mixture.

Once it reaches the right consistency and has cooled slightly add essential oils and food coloring.

Knead until thoroughly mixed. *I wore rubber gloves to avoid getting food color on my hands. Once thoroughly mixed it will not stain hands.
This is the best homemade play dough recipe! It will keep for a really long time! Share this with your friends!