Rice Krispies Easter Baskets Recipe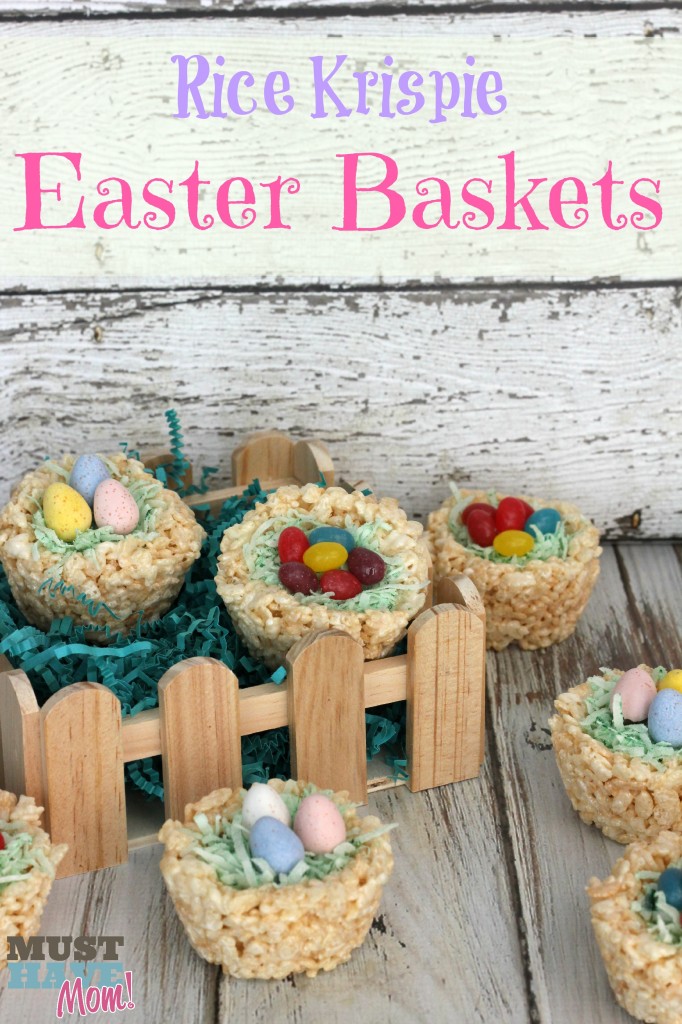 Easter is just around the corner and these Rice Krispies Easter Baskets are the perfect EASY treat to whip up for any special get together or as a fun activity with the kids. The end result is an adorable Easter basket filled with "grass" and "eggs". They are pretty yummy too 🙂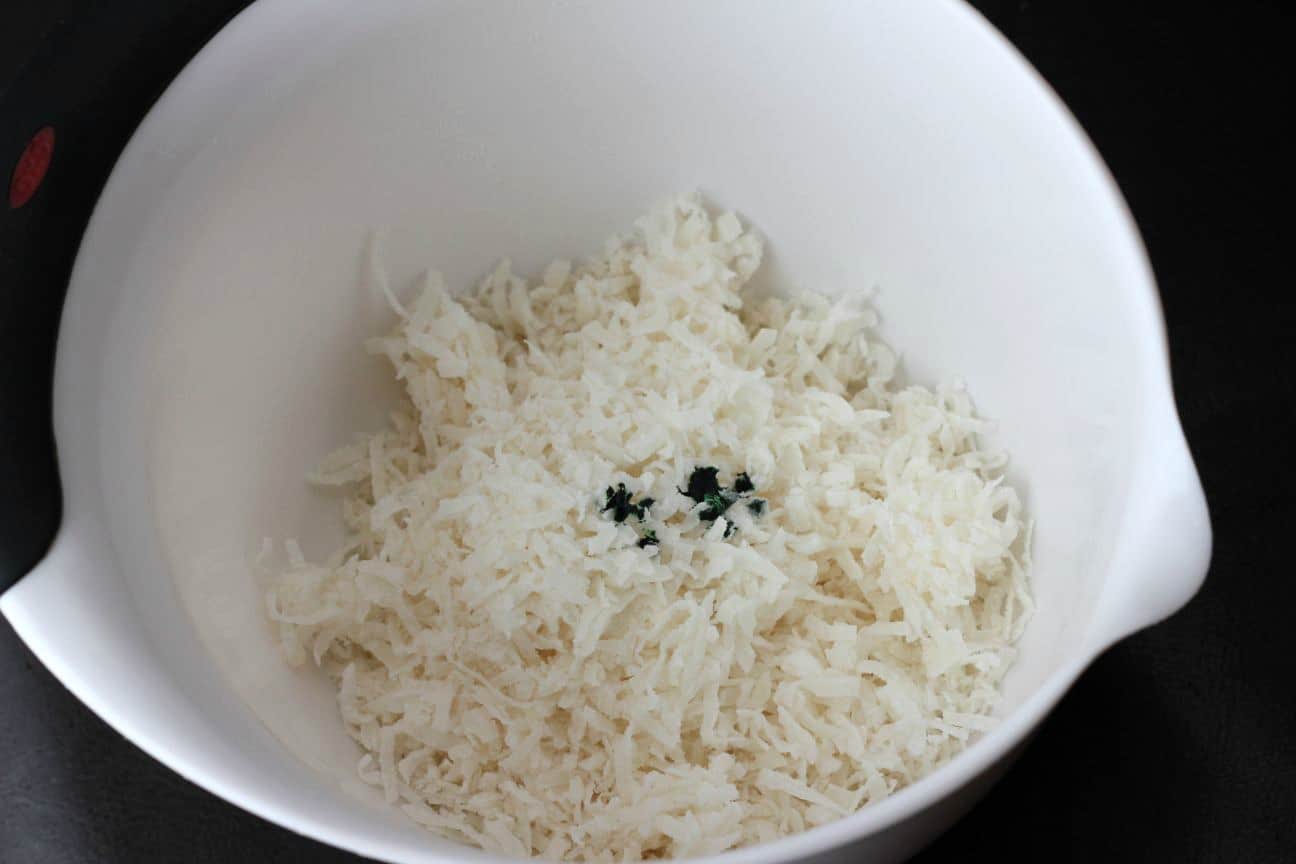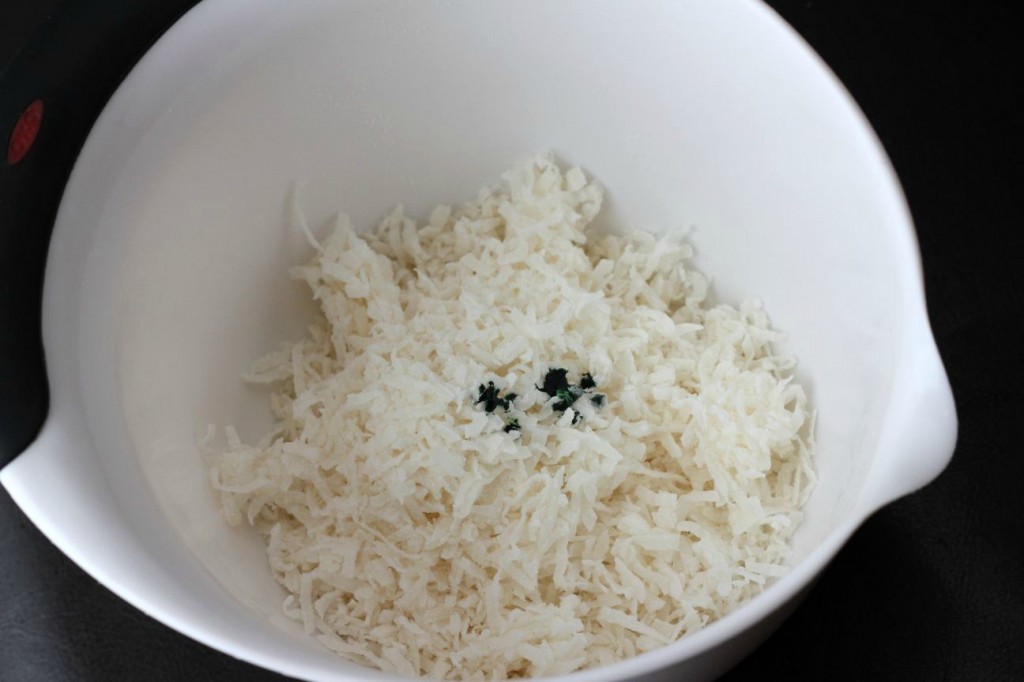 First you will need to dye your Easter grass which is just coconut dyed green. To dye coconut all you need to do is add a few drops of green food coloring to the coconut and stir it up. It won't look like there is enough green coloring but it will get distributed evenly as you stir and a few drops is plenty.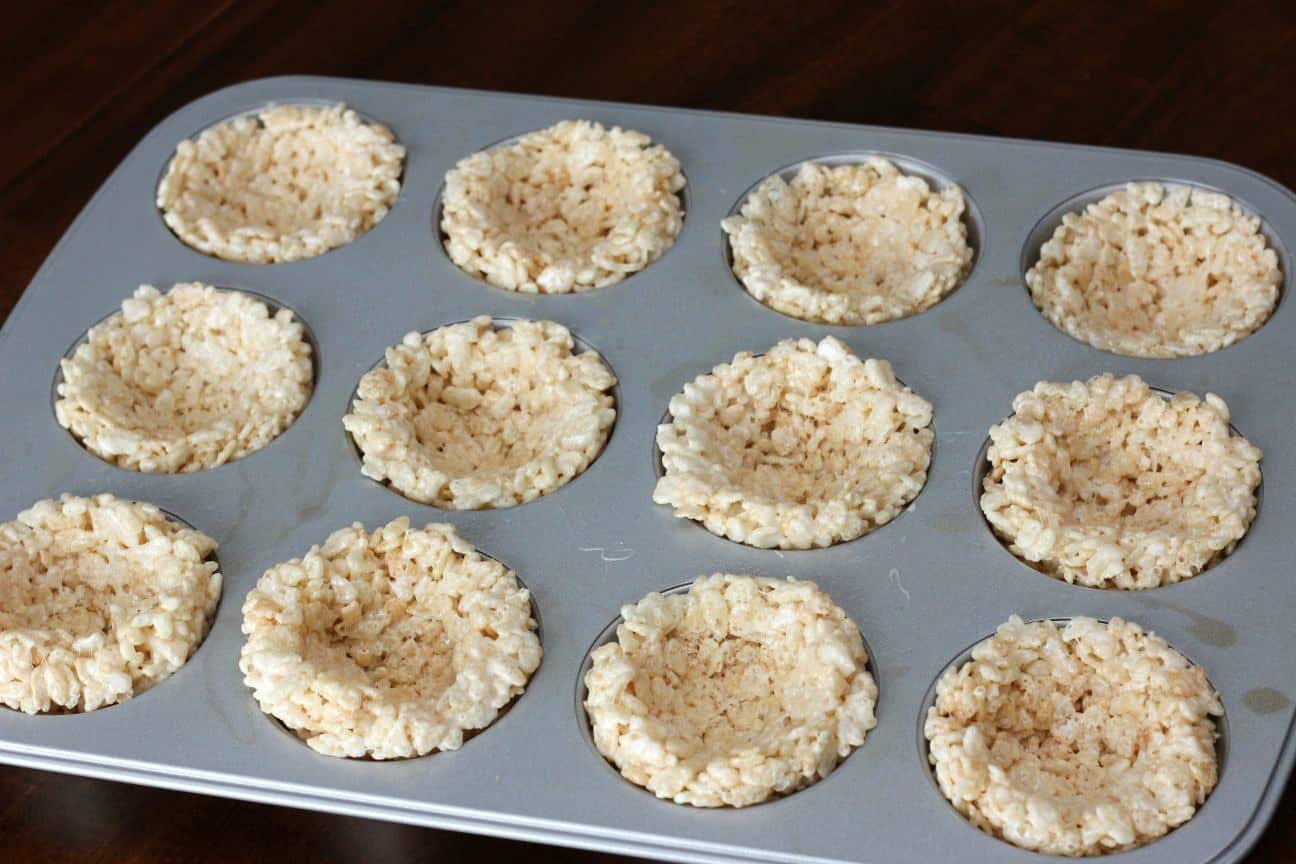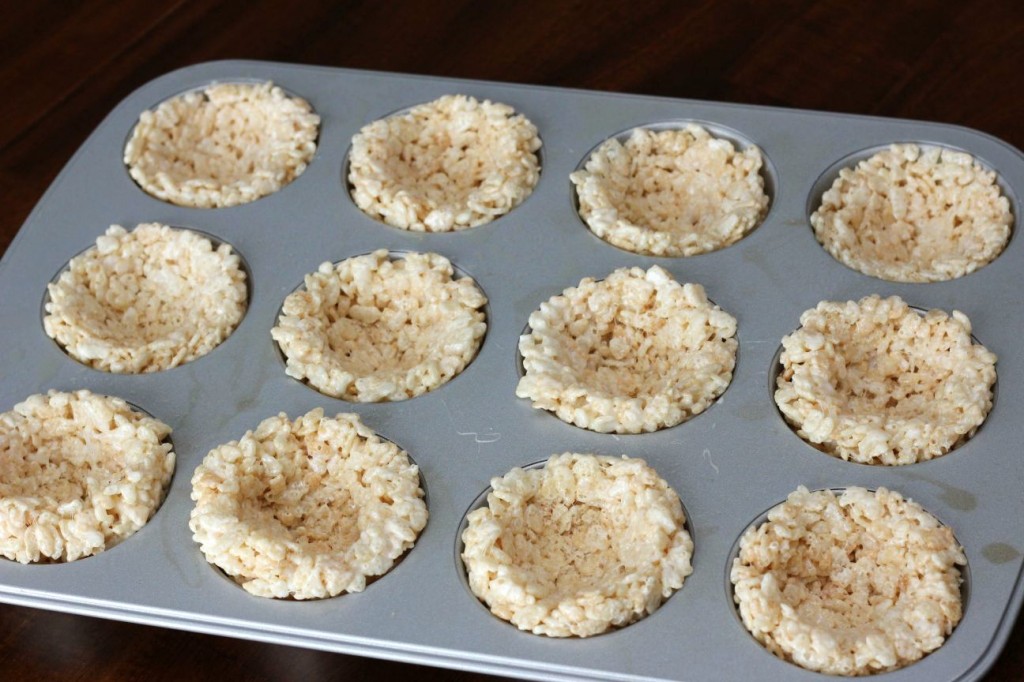 Next make a batch of Rice Krispies Treats. I made mine in the microwave which makes it even quicker and easier for the kids to help with. Then mold them in a greased muffin tray, making a hollowed area in the middle to form your basket. I used two greased spoons to help form them and then used my hands for the finishing touches.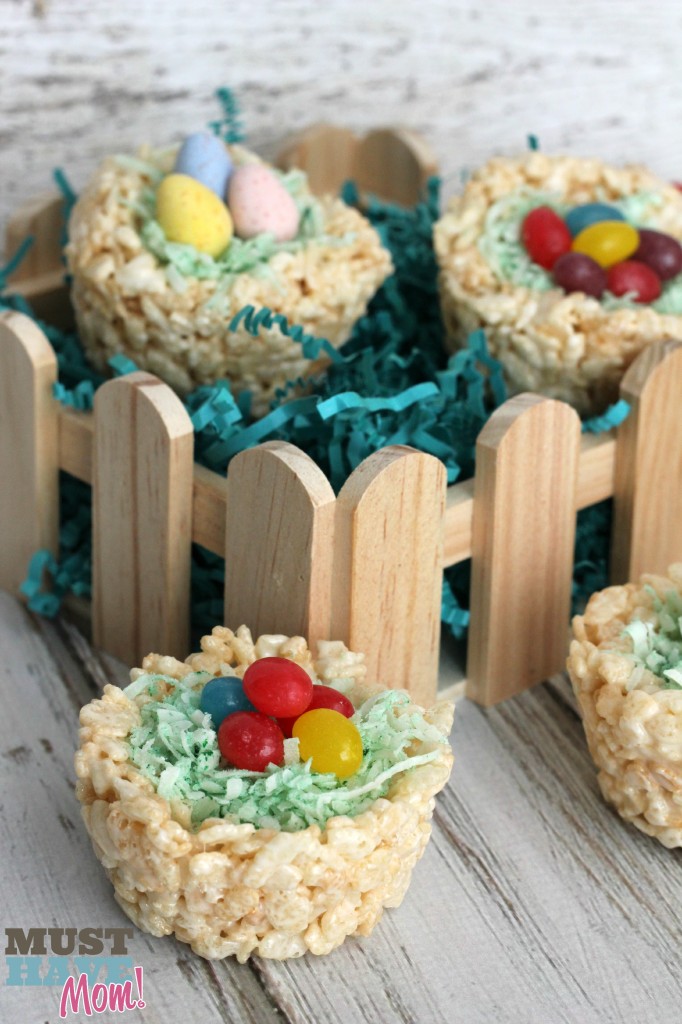 Then fill your baskets with your coconut "grass" and JOLLY RANCHER Jelly Beans.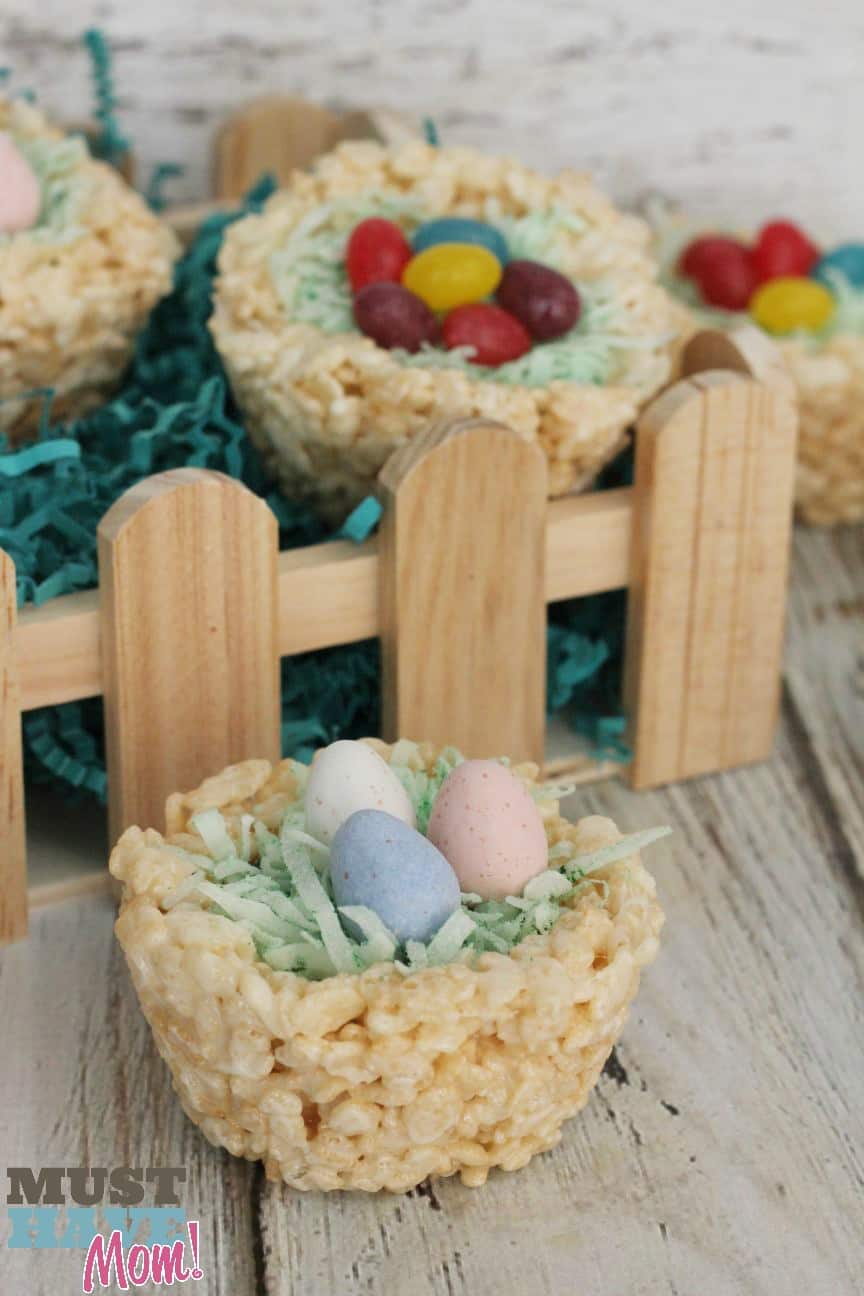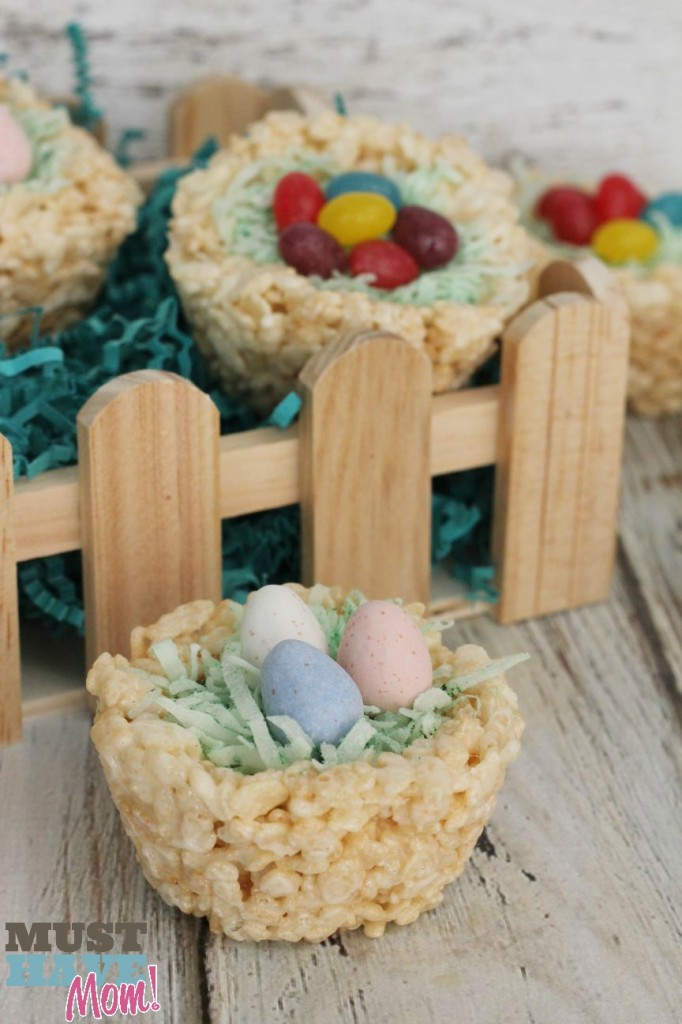 I also filled some of my baskets with my favorite HERSHEY'S CADBURY Mini Eggs! Yum!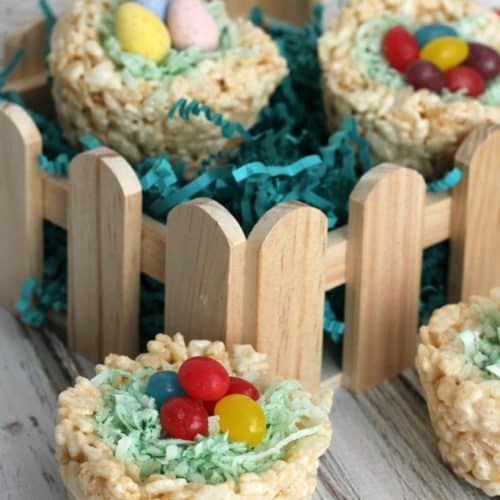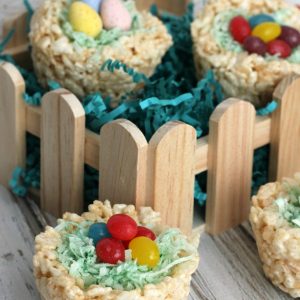 Rice Krispie Easter Baskets Recipe
EASY, kid friendly Easter recipe
Ingredients
3

tablespoons

butter or margarine

1

package

10 oz., about 40 regular marshmallows or 5 1/2 cups miniature marshmallows

6

cups

Kellogg's® Rice Krispies® cereal

3/4

Cup

Coconut

Green Food Coloring

HERSHEY'S CADBURY Mini Eggs

JOLLY RANCHER Jelly Beans
Instructions
Place coconut in mixing bowl and add a few drops green food coloring.

Stir until color is evenly distributed.

Set aside.

Melt butter in large, microwave-safe bowl.

Add marshmallows and toss to coat.

Microwave 45 seconds and stir and then microwave an additional 45 seconds until marshmallows are melted.

Stir until smooth.

Add Rice Krispies cereal.

Stir until well coated.

Using 2 greased spoons, scoop Rice Krispies mix into greased muffin tray filling each muffin cup to the top and using the spoons to form a divet in the center.

Use your hands to further mold the basket's center and form it nicely.

Fill with green coconut.

Top with HERSHEY'S CADBURY Mini Eggs and JOLLY RANCHER Jelly Beans.

Enjoy!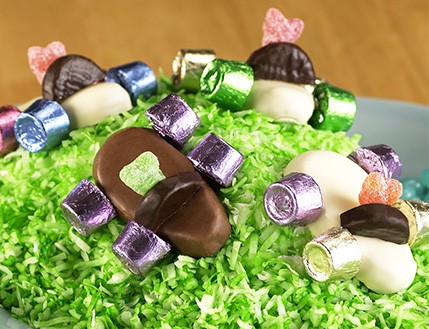 These were so quick and easy and tasty too! You can find more fabulous ideas on the Celebrate With HERSHEY'S website, like these adorable Easter Bunny Egg Racers I found! Aren't they cute? The kids would love putting these together too.
*Product provided by Hershey's company. Post facilitated by Global Influence. All opinions are my own.