Benefits of Drinking Grape Juice
Purple grape juice contains the same powerful disease-fighting antioxidants, called flavonoids, that are believed to give wine many of its heart-friendly benefits. But besides being good for your heart, there are other benefits of drinking grape juice.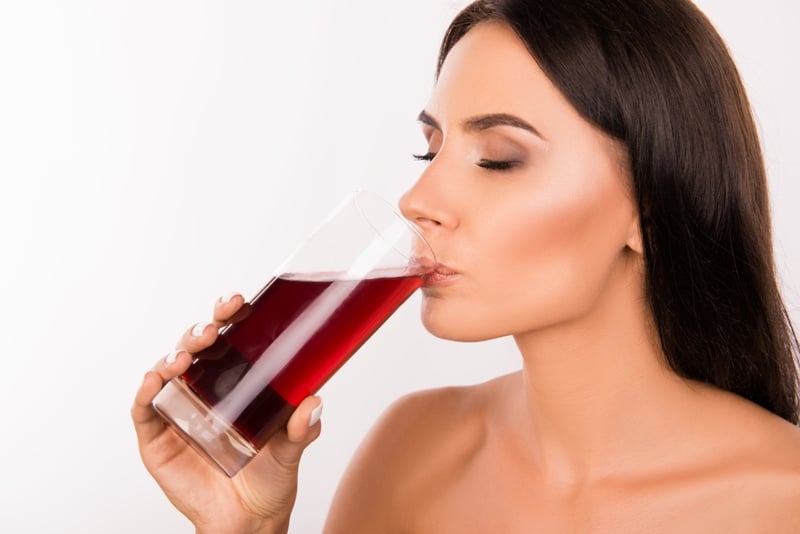 Benefits of Drinking Grape Juice
Improves Cholesterol Levels
Studies have proved that grape juice helps in reducing the bad cholesterol in your arteries, helping your cholesterol level stay in control. A simple glass a day can help cholesterol levels.
Maintains Heart Health
Grape juice promotes the production of nitric oxide. This then insures that your blood vessels are flexible and helps in keeping your blood pressure under control.
Aids Digestive & Bowel Disorders
Grape juice has a natural laxative property. By drinking at least one class a day, it can aid in the good health of your digestive and bowel system.
Relieves Headaches
If you suffer from migraines, you are well aware that it's quite a crippling disease as the headaches don't let you concentrate on anything. Grape juice is said to be one of the most effective relievers of these headaches.
Maintains Bone Strength
Grapes juice is an abundant source of copper, iron and manganese. These nutrients play an important role in the formation of bones and maintaining their strength. Raise your glass of grape juice and toast to healthy bone density!
Welch's 100% Juice, Concord Grape, No Sugar added, 10 Ounce On the Go Bottles (Pack of 24)

Welch's 100% Juice, Concord Grape, No Sugar Added, 5.5 Ounce On the Go Cans (Pack of 48)

Welch's 100% Juice, Concord Grape, No Sugar Added, 64 Ounce Bottles (Pack of 8)

Prevent the Stomach Flu
Yes, you heard that right. Drinking purple grape juice can help prevent the stomach flu. The grape juice works by altering the pH in your intestinal tract so that the virus can't multiply. Coupled with the Vitamin C and anti-oxidants in the juice, it's supposed to flush and kill the virus and/or severely lesson the symptoms.
Good for the Eyes
According to a study done by University of Miami, Florida, grapes promote eye health from signalling changes at the cellular level to directly countering oxidative stress. By including grapes in the diet, lower levels of inflammatory proteins and higher amounts of protective proteins in the retinas occurred.
Now that you have seen some of the benefits of drinking grape juice, what are you waiting for? Get some today and add it to your daily diet. And if you want to up your grape benefits without more juice, try my grape juice fruit leather.
Pin Benefits of Drinking Grape Juice