My Favorite Natural Stress Relief Techniques + Homemade Headache Salve Recipe!
Try this homemade headache salve with essential oils for natural headache relief! This natural remedy works great at relieving headaches and is easy to make.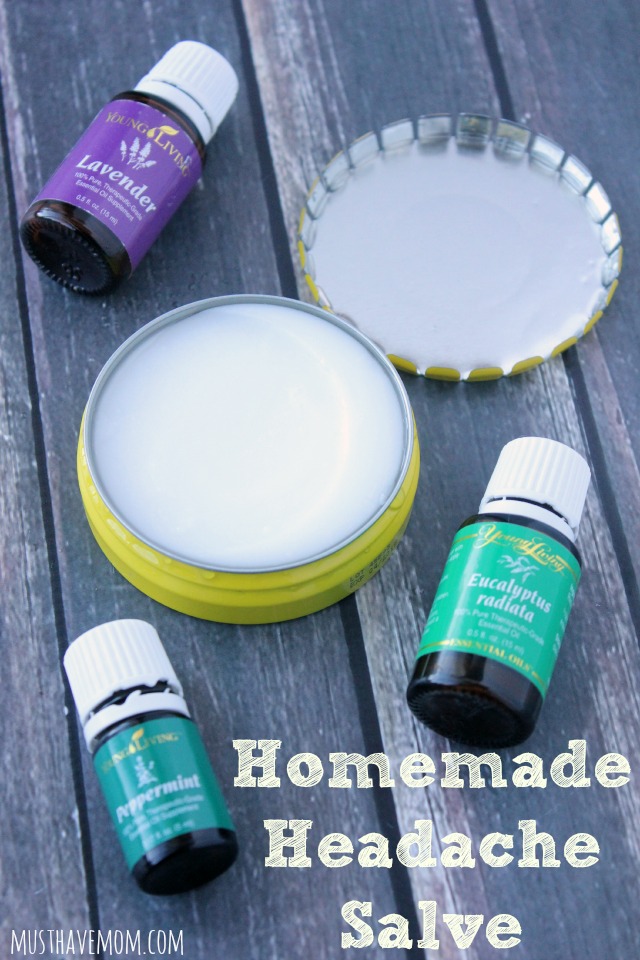 We all have stress in our lives. As a busy mom of four, I can definitely pinpoint the areas in my life that stress me out most. I work from home and balancing being a full-time mom to four kids under the age of 7 and trying to complete my work each day is definitely stressful. Add keeping up on laundry, dishes and housework to that list. Then top it off with trying to be a good wife, friend, sister, daughter, etc and you've got a recipe for stress! I know you can all relate.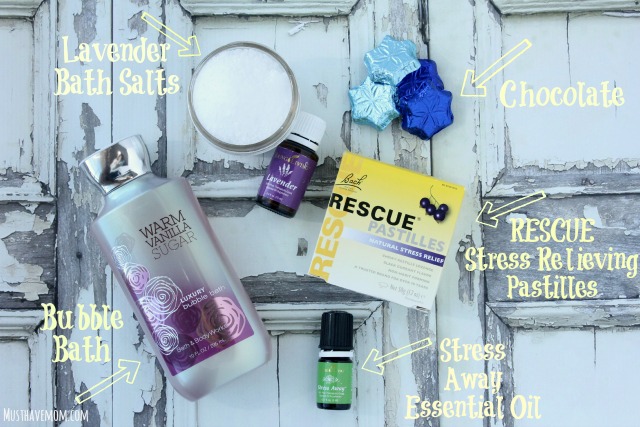 I'm not one to fill my body up with chemicals and medications unless I have to so I turn to natural stress relief remedies to get me back on track and feeling more centered. These are my favorite ways to de-stress naturally!
Lavender Bath Salts: These are super easy to make. Just mix 1 cup of epsom salt with a few drops of Lavender essential oil and add it to hot bath water. Soak for 30 minutes and relax! I do this once a week!
Chocolate: Okay, not exactly healthy per se but I love me a little chocolate when the world around me is crazy!
RESCUE Stress Relieving Pastilles: Pop one in and chew when feeling stressed. It helps regain inner calm and get me focused. It's made from a blend of 5 different flowers!
Stress Away essential oil: I put a roller ball top on this bottle and swipe it on my neck, temples and wrists when feeling stressed out.
Bubble Bath: A hot bath with my lavender bath salts and a squirt of my favorite bubble bath is my favorite way to relax.  I've listed it twice because it's by far the best therapy out there! Do it once a week at minimum.
Make a list: Write down the tasks that NEED to be done first. By writing them down you clear your head and allow yourself to work on one task at a time.
I'm sure you've all heard of
essential oils
, bubble baths and chocolate, but you may not have heard about RESCUE Pastilles yet. I've been on a mission to turn to natural remedies as my first line of defense and these are one my favorite new products to add to my cabinet.
I'm a firm believer that when we stress less we are better moms. Whenever I am stressed out it makes the environment around me a little crazier, makes my patience diminish and my kids can feel the effects of that. RESCUE combines 5 different flowers in a blend that has been around for over 70 years. It is safe for the whole family (12 and up) and is perfect for relieving occasional stress. It was developed by a doctor and is non-habit forming. They also make sleep liquid melts which are perfect for those nights you can't fall asleep!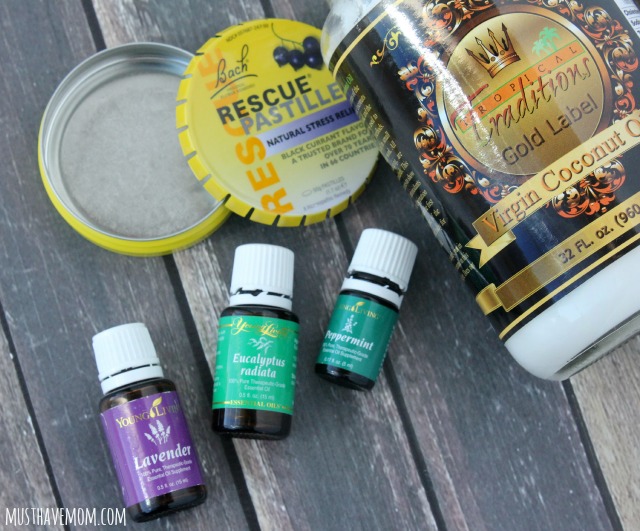 Often times with stress comes headaches. Headaches occur for a variety of reasons but I find that most often my headaches are due to one of a few things, stress, dehydration, hunger or being out of alignment. That means that when I get a headache I evaluate what is causing it. I used to work as a Registered Nurse and one doctor I worked with told me something that has always stuck with me. Rather than popping a pain pill for your headache, instead evaluate what is causing the headache and treat the root of the problem instead.
Now I evaluate the cause of my headache. Am I hungry? Tired? Stressed? Thirsty? Is my neck out of alignment? Then I take care of the cause of the headache. If I'm stressed I do the things I listed above. If I'm hungry or thirsty I'll eat or drink. While I'm waiting for the things I'm doing to fix the problem I apply some of my favorite homemade headache salve to provide immediate, drug free, relief.
It just so happens that the tin the RESCUE pastilles come in is the perfect container for my headache salve to be stored in! Score! Once you've used all of your pastilles save the tin!
Headache Salve ingredients:
Essential Oils: peppermint, lavender and eucalyptus
empty RESCUE tin or other glass/metal container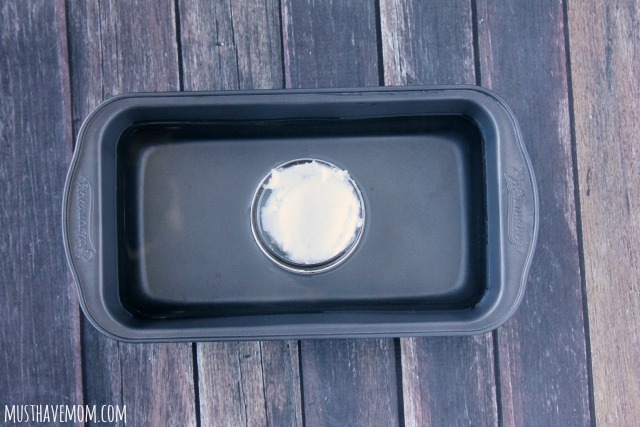 First you'll need to liquify your coconut oil. Coconut oil is solid at room temperature but melts into a liquid at 76 degrees. I simply fill a pan with hot tap water and then place a glass jar or bowl into the pan with 1/4 cup coconut oil in it. Let it sit for a few minutes and give it a stir as it begins to melt. You may have to change your water once until it completely melts.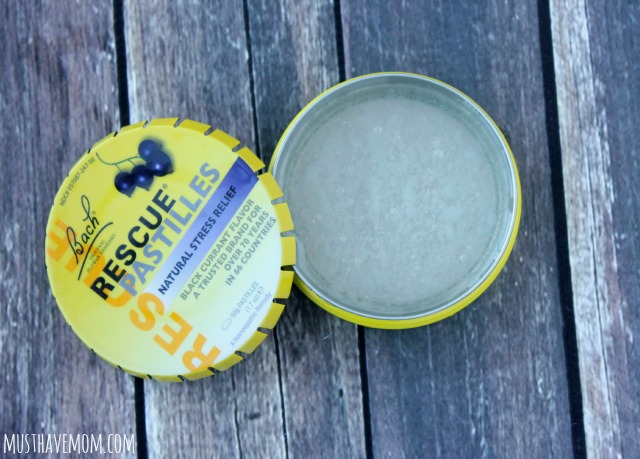 Then stir in 14 drops peppermint essential oil, 7 drops lavender essential oil and 9 drops eucalyptus essential oil and mix together. Then pour into your tin container. This mixture works great for my headaches caused by stress, allergies or congestion.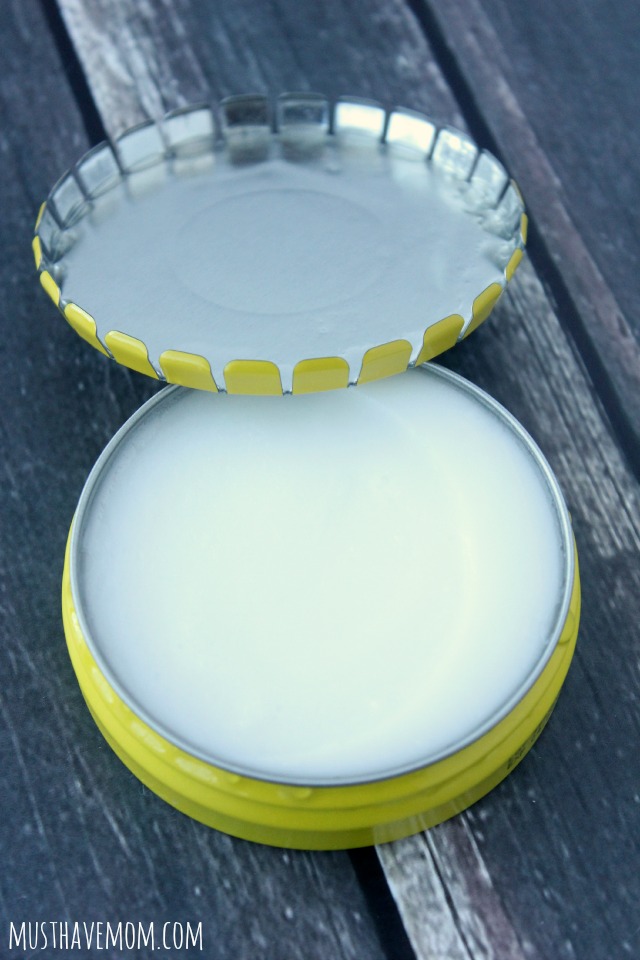 Then allow to cool at room temp or to speed it up put it in the fridge for an hour and it will solidify again. Apply to the back of your neck, temples and forehead for relief of occasional headaches.
Print off the headache salve recipe below or pin this post for later.
Print headache salve recipe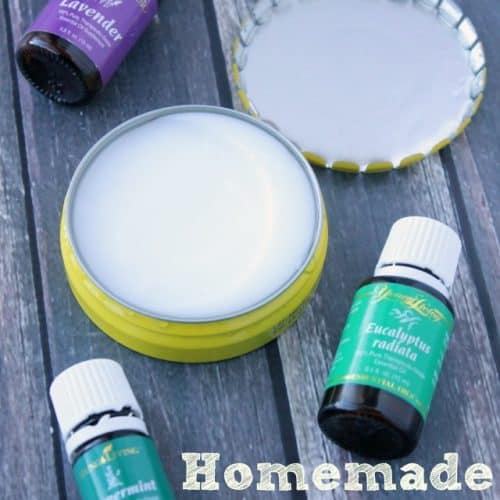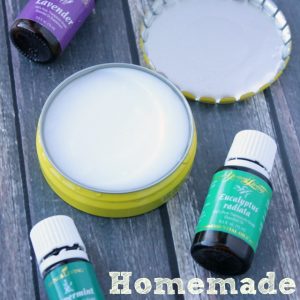 Homemade Headache Relief Salve Recipe
Ingredients
1/4

Cup

virgin coconut oil

14

drops peppermint essential oil

7

drops lavender essential oil

9

drops eucalyptus essential oil

metal or glass container to store it in
Instructions
Fill bowl or pan with hot tap water.

Place 1/4 cup coconut oil in smaller bowl and place in the larger bowl of hot water to melt the coconut oil.

Once melted mix in peppermint, lavender and eucalyptus essential oils.

Pour into metal or glass container.

Let return to room temp or place in fridge for one hour to solidify.

Apply to back of neck, temples and forehead for relief of occasional headaches.

*Coconut oil liquifies at 76 degrees so if the room temp is higher than 76 degrees store in the fridge.
What's your favorite way to de-stress?