Tasty Dinner Ideas – Week 38
Tasty dinner ideas that everyone in your house is sure to love.   You'll find a wide variety of dinner ideas sure to please even the pickiest eater in your house. Make sure to check back next week for another weekly meal plan!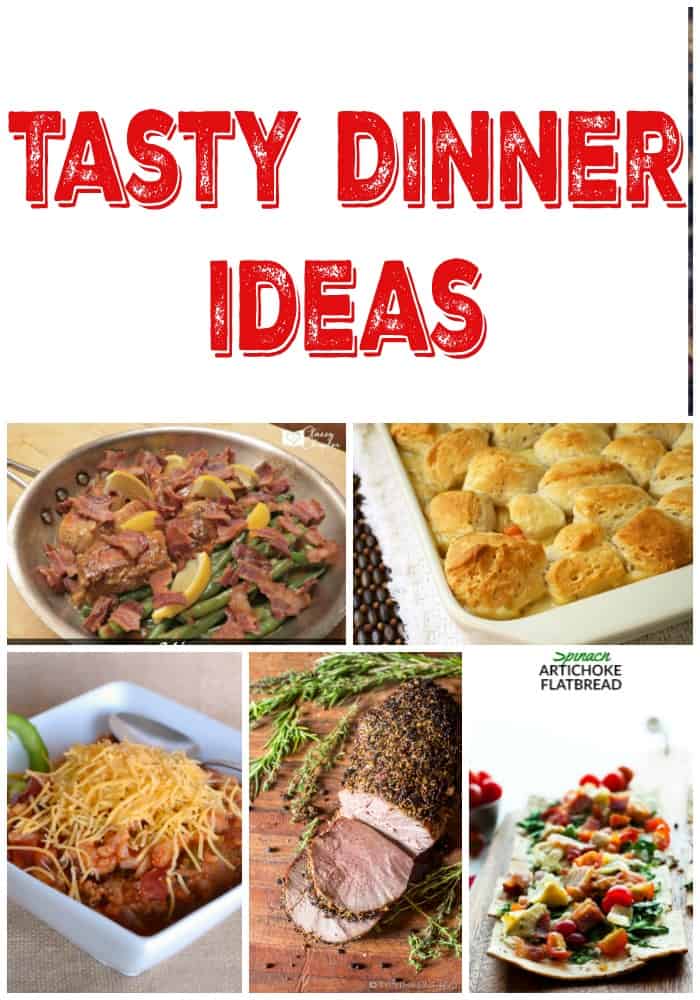 Week 38 Meal Plan
Monday – This Garlic Herb Crusted Roast Beef dish is amazing, make sure to give it a try.
Tuesday – Even on those busy nights you can still have a great family dinner with this Crockpot Tomato Basil Parmesan Soup.
Wednesday – This Chicken Bacon Skillet is a quick and easy dinner idea.
Thursday – Add a new dinner idea to your menu with this Bubble Up Chicken Rotini.
Friday – Who says pizza night can't be healthy? Check out this Grilled Spinach Artichoke Flatbread Pizza.
Saturday – My family loves this Creamy Spinach and Parmesan Stuffed Shells dish.
Sunday – This Stuffed Pepper Soup is the perfect way to warm up on a Sunday evening.
I hope these weekly meal plans help you to organize your weekly meals and plan in advance for the upcoming week. By doing this you'll save time, money and frustration! Don't like a dish listed here? Grab a different meal idea from one of my previous weekly meal plans and swap it out! Be sure to check out my free printable weekly planner and grocery list to make planning your week a breeze!