Disney Bambi Party Crafts & Food Ideas!
Did you know Disney's movie Bambi is 75 years old this year? This is the perfect time to plan a family movie night with Bambi! Whether you are planning a Bambi party or just want to serve some Bambi food and plan Bambi crafts for your movie night, I've got some really FUN Bambi party Food and Craft ideas for you!

Bambi Party
The forest comes alive with Bambi, the critically acclaimed coming-of-age story that has thrilled and entertained generations of fans. Now digitally restored with state-of-the-art technology, Bambi sparkles in this new Special Edition. This grand adventure is full of humor, heart, and the most beloved characters of all time — Bambi, the wide-eyed fawn, his playful pal Thumper, the lovable skunk Flower, and wise Friend Owl. Bambi's story unfolds from season to season as the young prince of the forest learns valuable lessons about friendship, love, and the miracle of life.
Disney's Bambi, which celebrates its 75th anniversary this year, joins the Walt Disney Signature Collection. The Collection release includes a variety of new bonus material, including recordings of Walt Disney discussing the challenges and triumphs during the production of "Bambi;" deleted scenes and characters; stories and effects that "Bambi" had on the Studio, other films and artists; and much, much more. Additionally, the Digital HD release includes an exclusive, heartfelt feature on the incredible artist, Tyrus Wong, who inspired the film's soft watercolor backgrounds and beautiful palette. Bambi arrives home on Digital HD and Disney Movies Anywhere on May 23, and on Blu-ray™, DVD and On-Demand on June 6.
Bambi Party Food Ideas
For your Bambi party you'll need some fun Bambi food ideas so I've rounded up everything you need.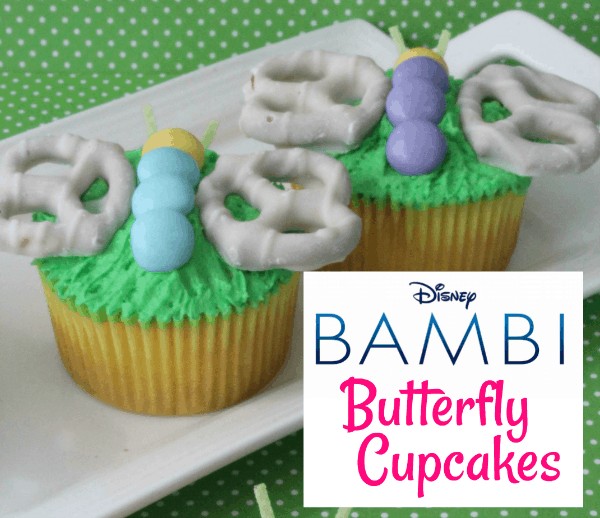 No Bambi party is complete without these adorable Bambi Butterfly Cupcakes.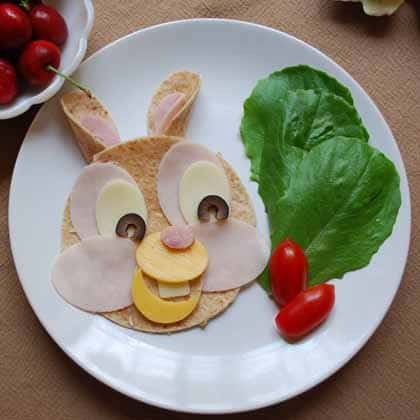 The perfect movie night snack, these Thumper Wraps are sure to delight every guest.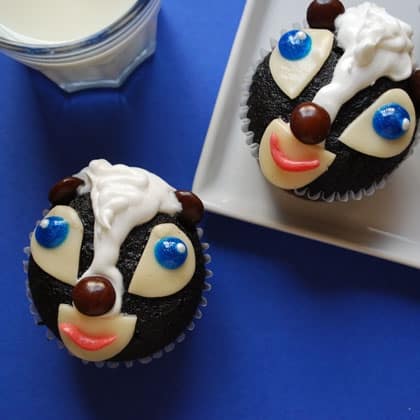 Celebrate everyone's stinky friend with these Flower cupcakes.
Bambi Party Craft Ideas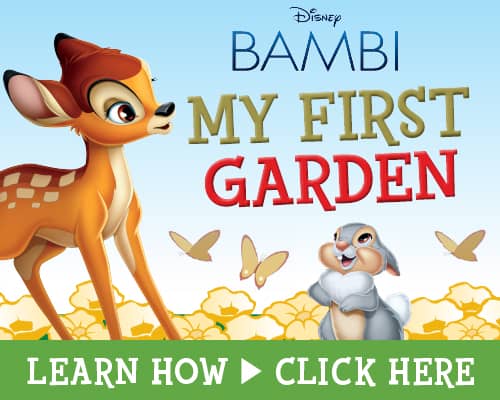 Make your very own Spring garden with the Bambi, My First Garden instructions.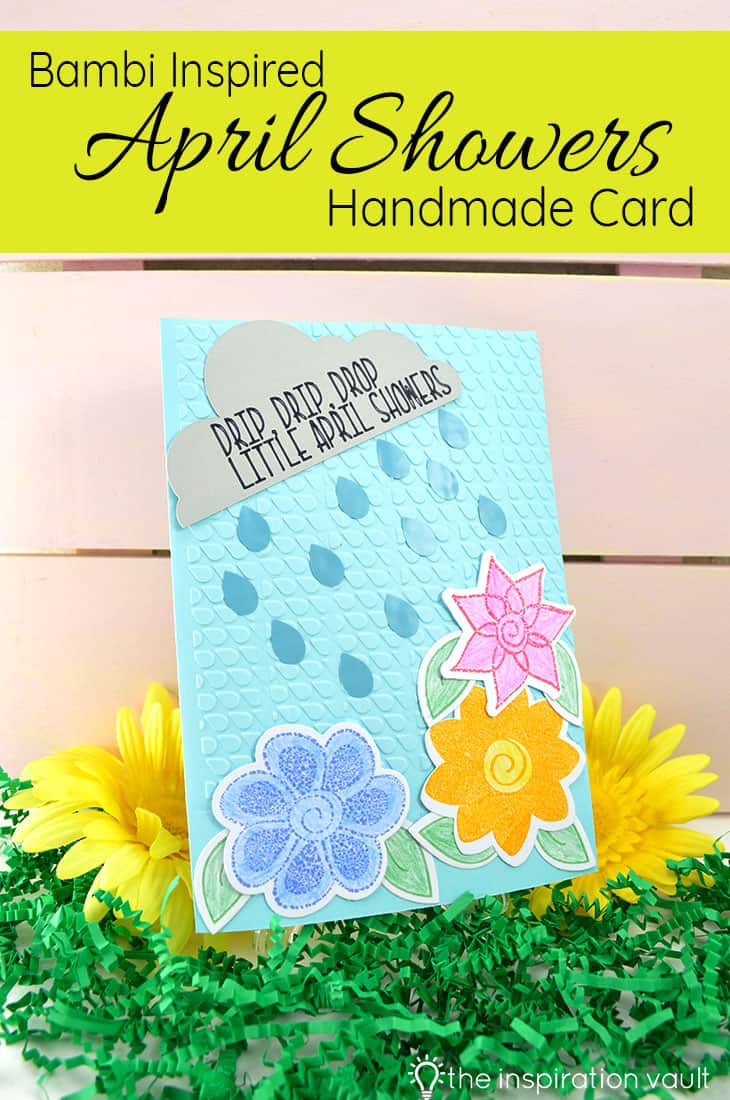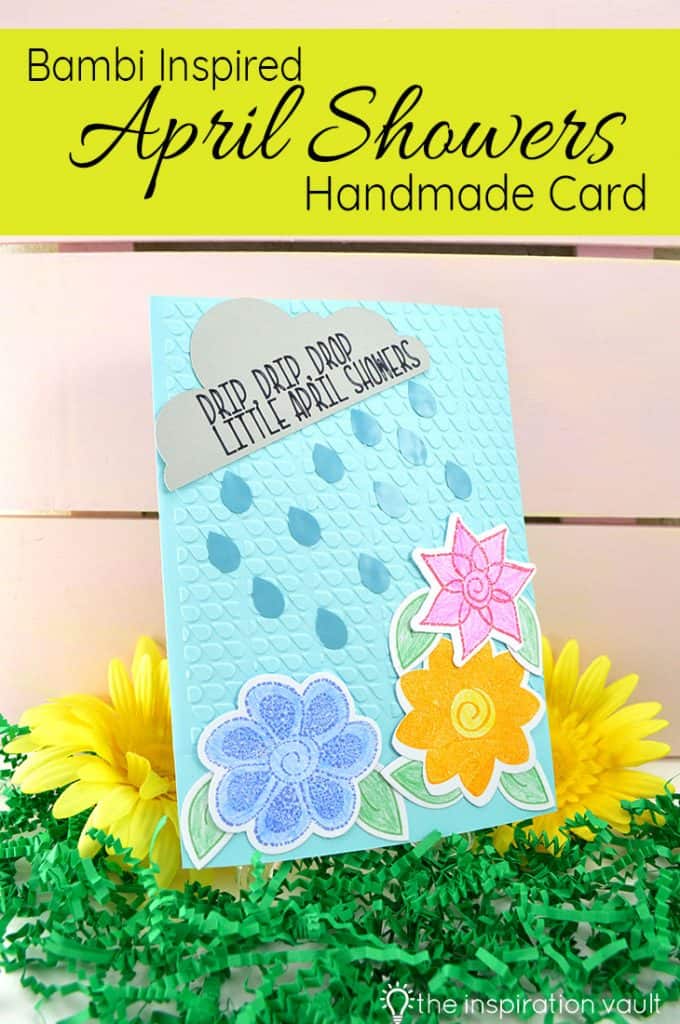 These Bambi inspired cards would be a fun craft for older kids or even adults.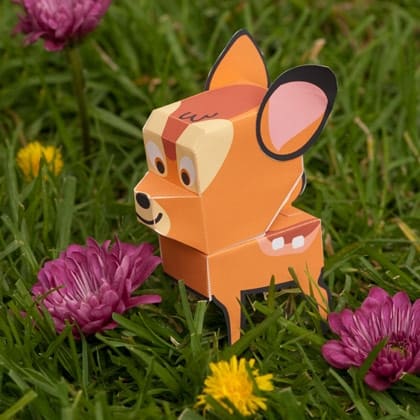 Finally this card stock Bambi Cutie is sure to bring a smile to everyone's face.