Everything You Need To Know About The Cricut Maker Machine
This is a sponsored post written by me on behalf of Cricut. All opinions are 100% mine.
If you've been contemplating whether the Cricut Maker is worth the investment or not, this guide should help you decide! Here is everything you need to know about the Cricut Maker. What it does, what projects you can make with it, if it is easy to use, and if you can make money with it. We've got the scoop on all of these questions and more so you can decide!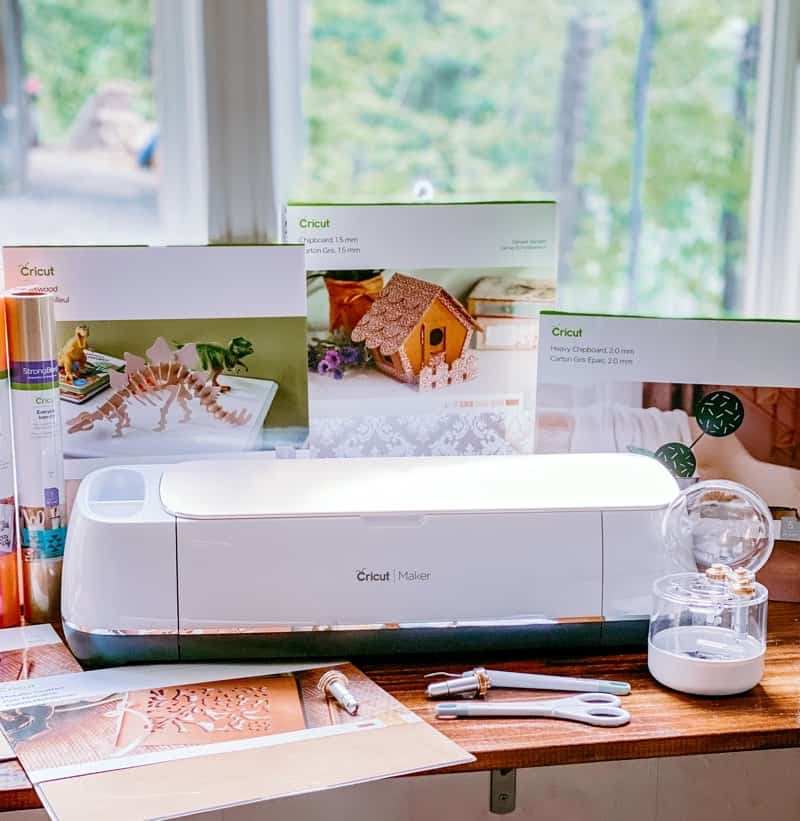 I have a confession. I have more than one Cricut machine. I love them SO much that I have 3! Oh my! I have the Cricut Explore Air 2, Cricut Maker and Cricut Joy. I also have the Cricut EasyPress 2 and EasyPress Mini. I love them all for different reasons. Today I'm going to give you the lowdown on everything there is to know about the Maker and why, if I had to choose just one Cricut machine, the Maker would be it!
Cricut Maker Machine
If you are new to the Cricut world then you likely don't even know what exactly the Cricut machine does. We will start at the basics and expand from there. The Cricut Maker is a cutting machine that can cut quickly and accurately through 300+ materials, from the most delicate paper and fabric to the tough stuff like matboard, leather, and basswood. It handles fabrics, leather, paper, and balsa wood with effortless precision. Cuts sewing patterns in just a few clicks. See all of the Cricut Maker materials here.
The Maker offers the widest range of tools for cutting, scoring, writing, and adding decorative effects – all so you can take on virtually any project you can imagine. It is the perfect machine for beginners to advanced users. Beginners won't find themselves overwhelmed when they can easily start with the basics, and as your confidence grows you will be able to easily tackle more advanced projects!
In my opinion, the Maker is the machine that grows with you. You won't grow out of it and be needing the next step up because the Maker is the creme de la creme. The best of the best.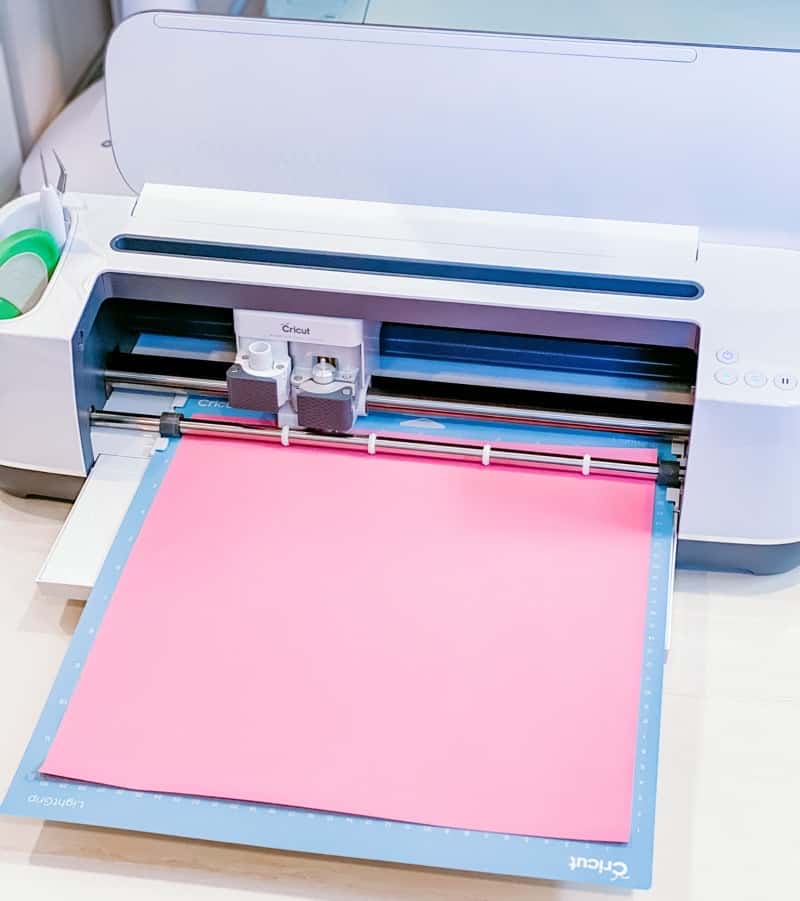 Cricut Maker Blades
The Cricut Maker offers up a wide selection of blades to choose from for any project!
Rotary Blade: With its gliding, rolling action, this blade cuts through virtually any fabric quickly and accurately – without backing material.
Knife Blade: This extra-deep blade slices through heavier materials like 2.4 mm (3/32") balsa wood and matboard with ease.
Perforation Blade: Creates perfect tear-offs and easy peel-aways using paper, cardstock, acetate, poster board, and more
Wavy Blade: Quickly create a fun wavy edge on a variety of popular materials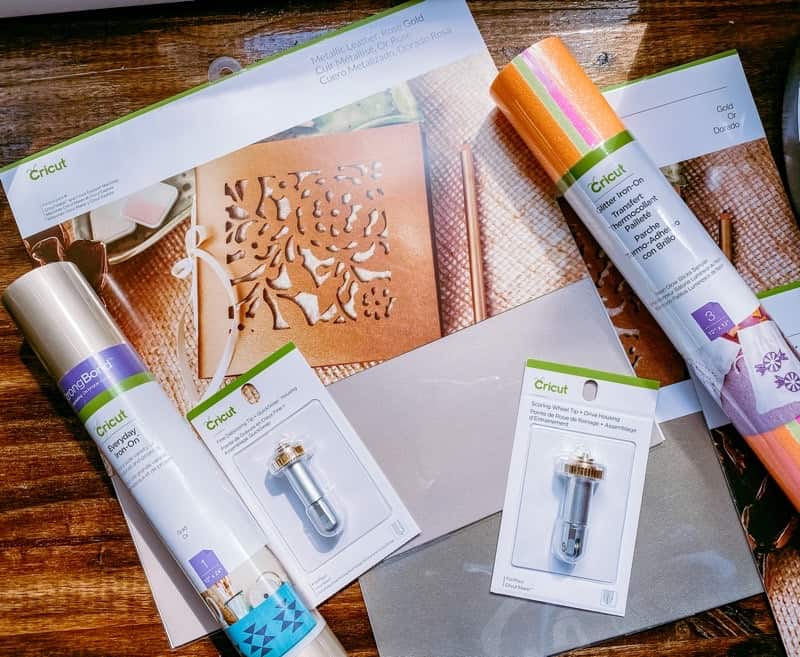 Cricut Maker Accessories
The Maker also has a variety of other accessories to facilitate making a wide variety of projects.

Cricut Maker Projects
You can make a HUGE variety of projects with your Cricut Maker. I have made etched drinking glasses, home decor, personalized holiday gifts, custom shirts, leather earrings, joey pouches for the baby kangaroos during the Australia wildfires and so much more!! Here are some ideas for Cricut Maker projects:
Monogram pillow
Word search wine bag
Reversible baby booties
Citrus coasters
Leather cuff bracelet
Personalized luggage tag
All of the above examples are FREE in Design Space! Design Space is the software that you use to design your projects and send them to the Cricut Maker to be cut.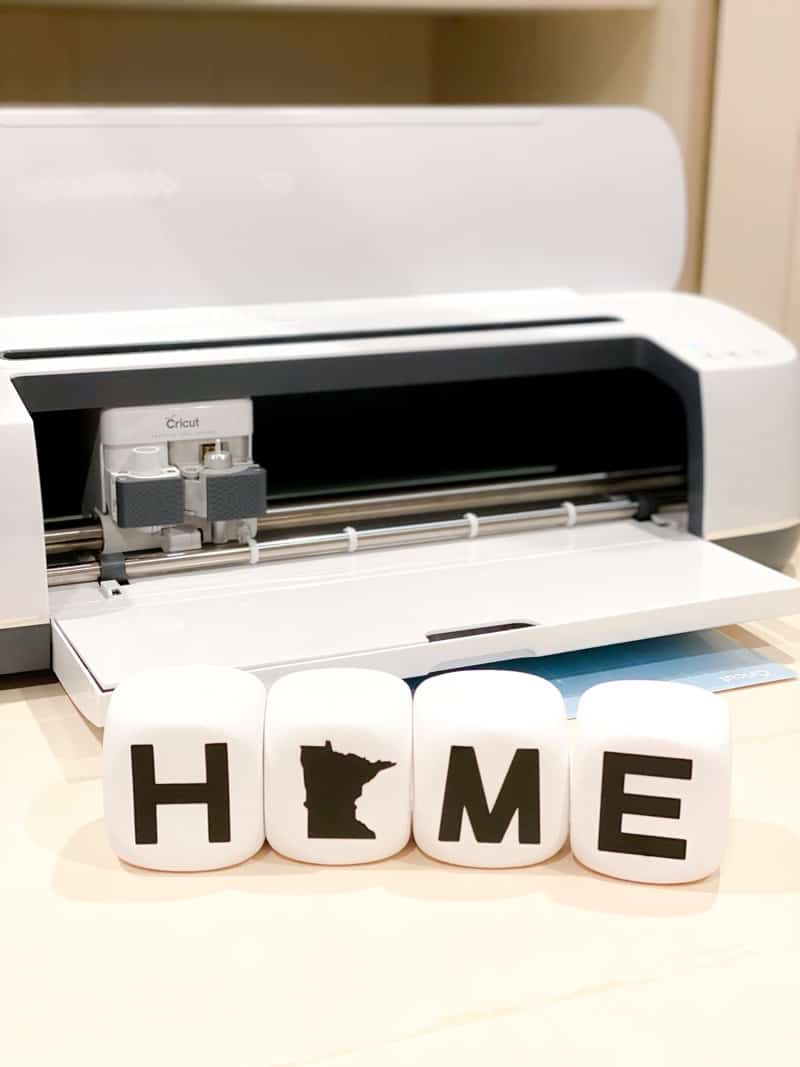 Common Cricut Maker Questions
Q.) Will it be easy for me to learn the software needed to make projects?
A.) Design Space is the software needed to make projects. I have found Design Space to be very easy to use. I also purchase the Cricut Access (read here to see if Cricut Access is worth it). With Cricut Access you get thousands of free images, fonts and projects to choose from. Design Space makes it easy to make whatever project you need. I find it intuitive and easy to get the hang of.
Q.) What kind of DIY projects can I make?
A.) With the Cricut Maker, you can make all sorts of projects thanks to its ability to cut a wide variety of materials. From home decor to fashion accessories and shirts to personalized gifts, you can make it all!
Q.) What makes the Maker different from other Cricut machines?
A.) The Cricut Maker is the best of the best when it comes to Cricut machines. It can cut the widest variety of materials, has the most tool and blade options and can do everything the Explore Air 2 can do. It can be used by a beginner or an advanced user since it has such a big variety of tools and cutting abilities. The Maker will grow with you, instead of you outgrowing it as you move on to more difficult/advanced projects.
Q.) What materials can I cut?
A.) The Cricut Maker can cut over 300 different types of materials! From delicate paper and fabric to the tough stuff like matboard, leather, and basswood. It handles fabrics, leather, paper, and balsa wood with effortless precision. It even cuts out fabric patterns easily thanks to the rotary blade! How cool is that?
Q.) Can I make money with my Cricut?
A.) Yes!! You can easily make money with your Cricut by creating handmade goods to sell. The possibilities are endless. Create personalized goods, holiday-themed projects, gifts, home decor, earrings, t-shirts, coasters, and SO much more! Sell them on Facebook marketplace, local Facebook groups, craft fairs, etsy or anywhere you can sell handmade goods.
Pin Cricut Maker