DIY Laundry Sign + Laundry Tips
This is a sponsored post written by me on behalf of Clorox. All opinions are 100% mine.
I have been busy doing farmhouse style makeovers to every room of my house. The laundry room is next and this DIY laundry sign was my first project! I'll show you how you can make one too and I've got tips to finally get the stink out of your towels (and other laundry) for good!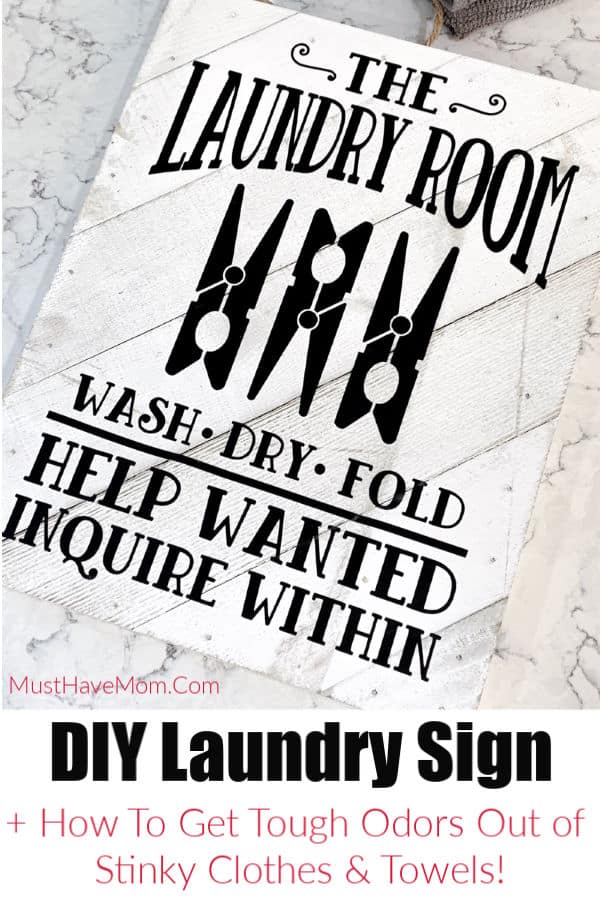 DIY Laundry Sign + Laundry Tips
I'm so excited to tackle our laundry room makeover and since it's up to my husband to start ripping cabinets out I am anxiously waiting and getting little things ready for once it's done. There are two things that need a makeover – the laundry room decor AND the stinky towels that I'm ready to throw the towel in over. LOL pun intended 😉 If you have stinky towels (or other laundry) then I found a solution that actually works when a simple run through the washer and dryer doesn't do the trick.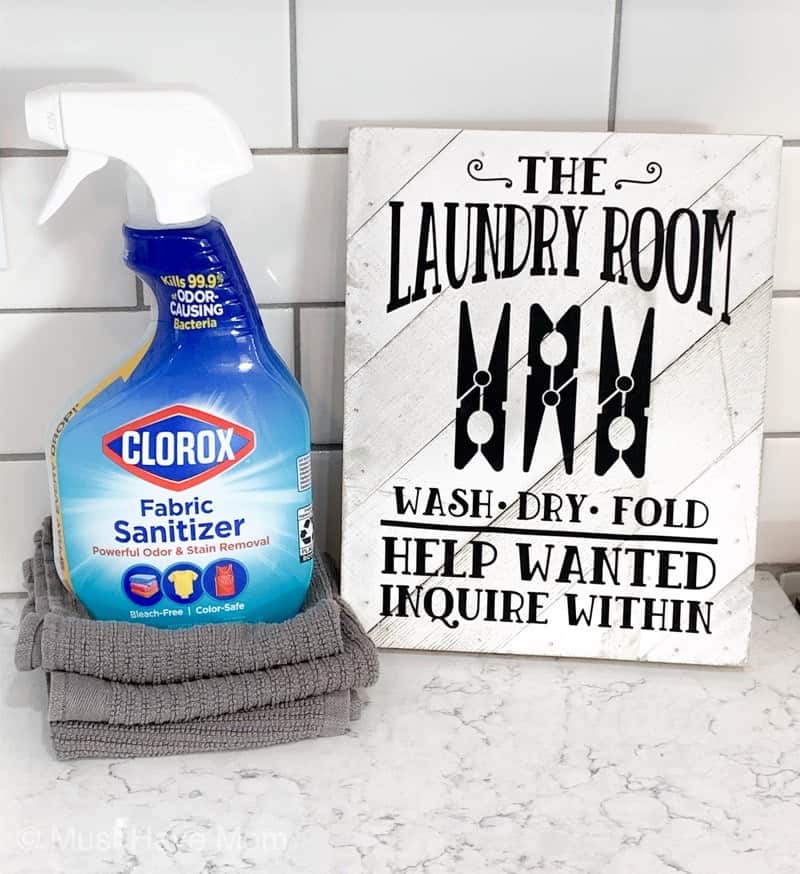 Clorox Fabric Sanitizer Review
I have so many towels that I run through the washer and dryer only to bury my face in and still smell that faint mildew stink. UGH what's a busy mom to do? I discovered Clorox Bleach-Free Fabric Sanitizer & Stain Remover at Walmart in the laundry aisle near the bleach products and decided to give it a try. This bleach-free laundry sanitizer is safe on most washable colored items so you can spray it on fabrics for an odor-free clean.
How to use: For laundry sanitization and to eliminate odors, simply spray affected area until completely covered, let stand for 3 minutes and wash with your favorite detergent as usual. I used it on my stinky towels and simply sprayed them and thanks to the smooth trigger spray it was easy to get them sprayed evenly and completely. I noticed it has SMART TUBE technology too so I'll be able to spray every last drop. I love it when products have that feature! It means I don't waste any product.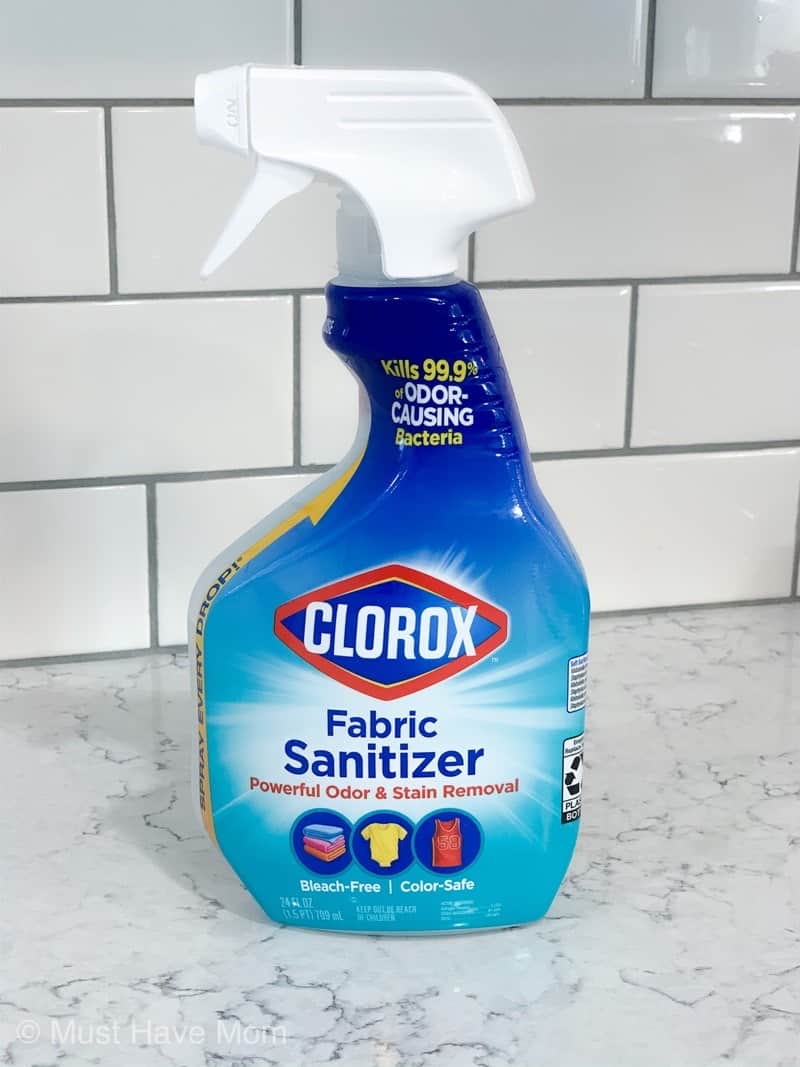 Why does it work? Clorox Fabric Sanitizer is formulated to kill 99.9% of odor-causing bacteria while sanitizing and eliminating tough odors that can harbor in your clothes.
What can I use it on? This new laundry essential is perfect for sanitizing your more stinky loads like workout wear to those intermittent accidents to kill bacteria that laundry detergent leaves behind. Overall, the Clorox Fabric Sanitizer did a great job getting stubborn odors out of even my stinkiest towels and clothing. Now that my laundry has had a makeover, let's start working on my laundry room decor makeover and make a DIY laundry sign!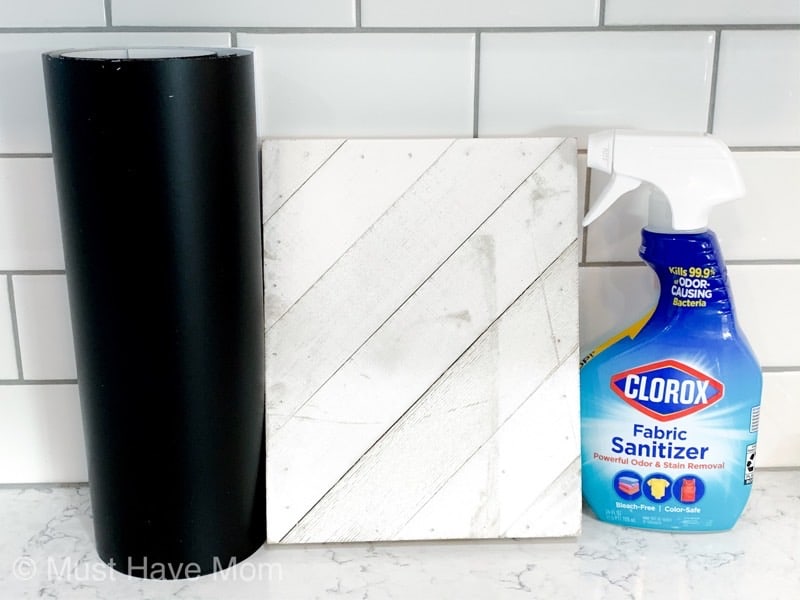 Laundry Room Decor DIY
For this project, I used my Circut Explore Air 2 and you'll need the following supplies:
Wood sign blank
black permanent vinyl
weeding tool
transfer paper
laundry room sign svg (I got here-free)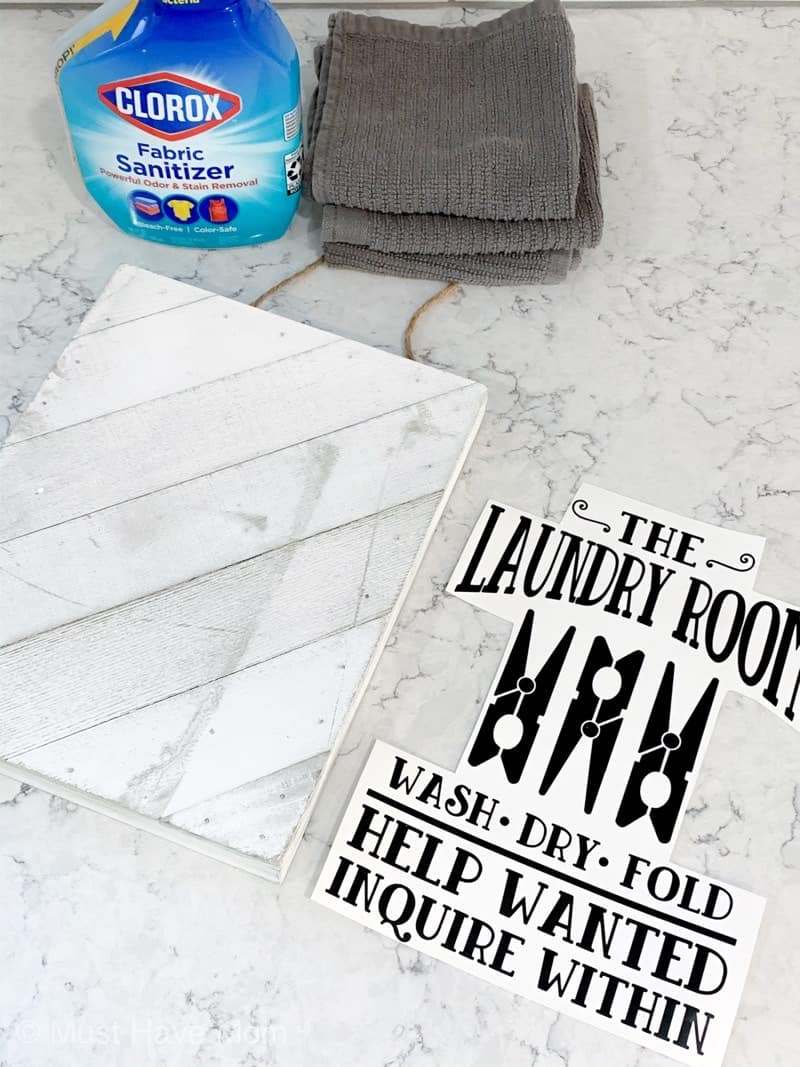 Cut the design file out using your cutting machine. If you don't have a cutting machine you can also print the sign and trace it and paint it by hand. Use transfer tape over the top of the vinyl and then apply to the sign blank. Remove the transfer paper and you're done!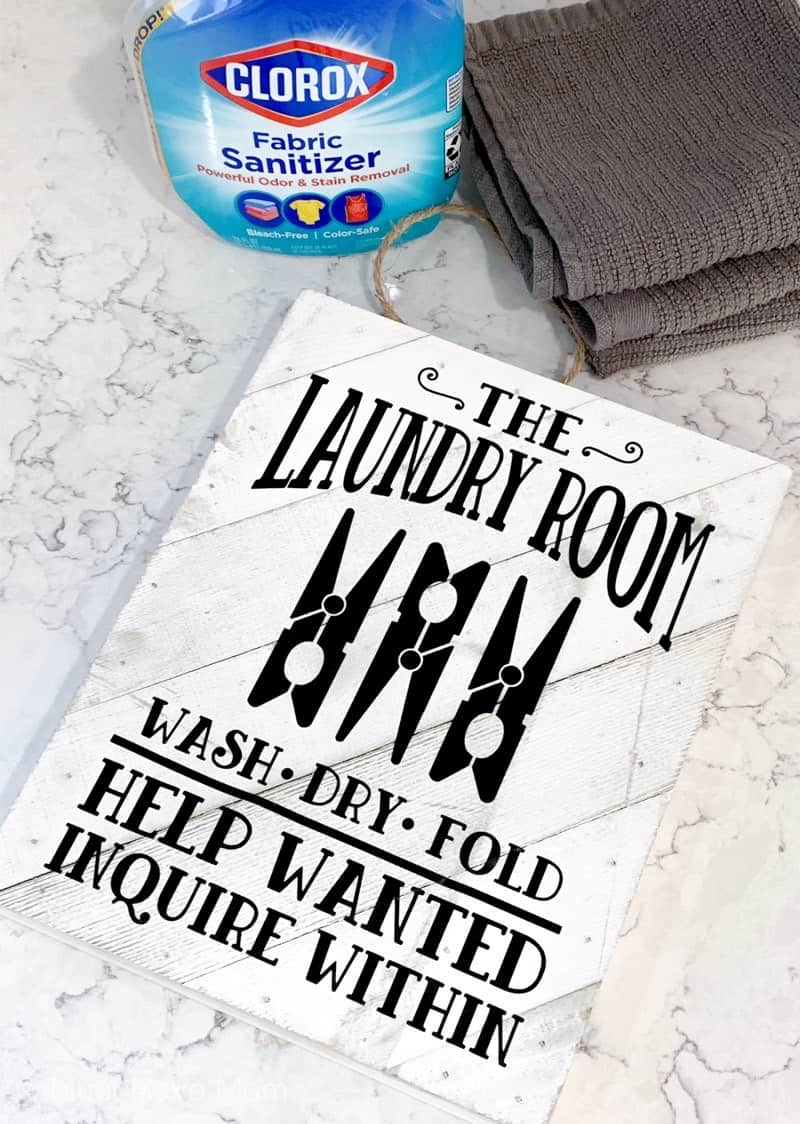 Hang it proudly in your laundry room while you makeover your stinky clothes! I find I always work more efficiently in a space that is decorated beautifully 🙂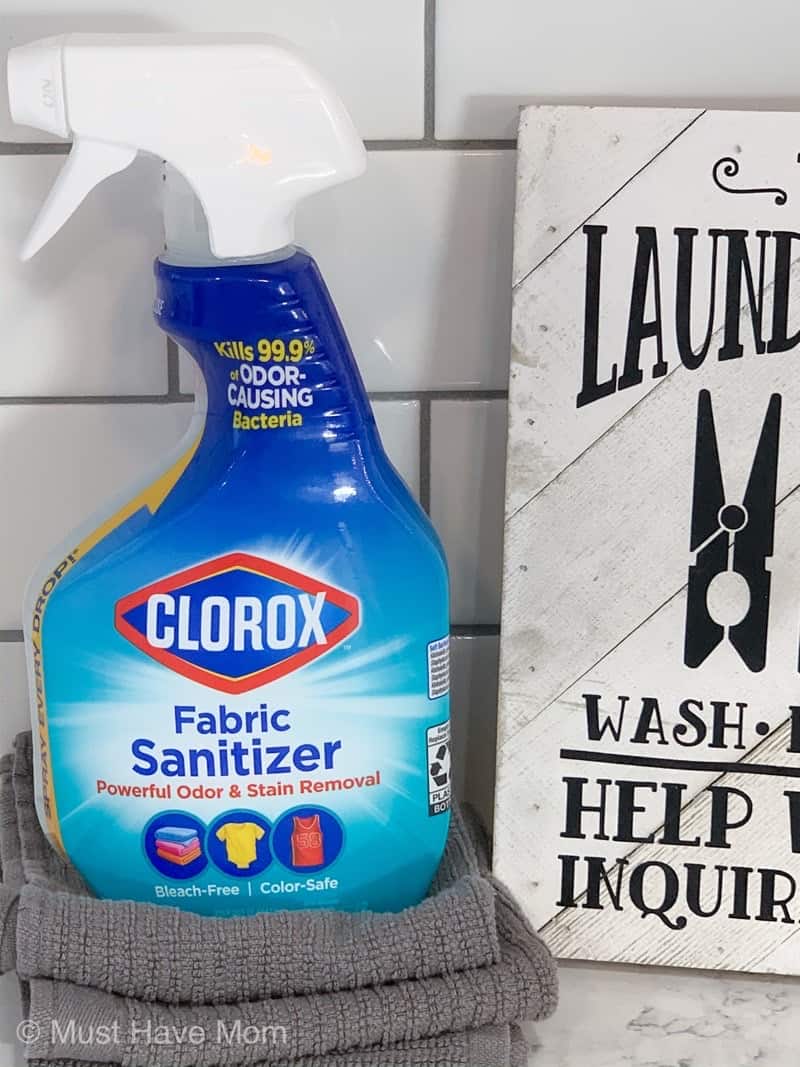 Find Clorox Fabric Sanitizer at Walmart in the laundry aisle near the bleach products (although this is bleach-free!). And if you haven't already discovered how incredibly convenient Walmart Grocery pickup is then I will scream it from the rooftops, IT'S AMAZING! You can also add the Clorox Fabric Sanitizer to your grocery pick up order! Woot Woot!
Pin DIY Laundry Sign