DIY Valentine's Day Mailboxes
These adorable Valentine's Day mailboxes feature the cutest little Valentine's gnomes on them along with a personalized touch! They are super inexpensive to make (under $2) and your kids will love them!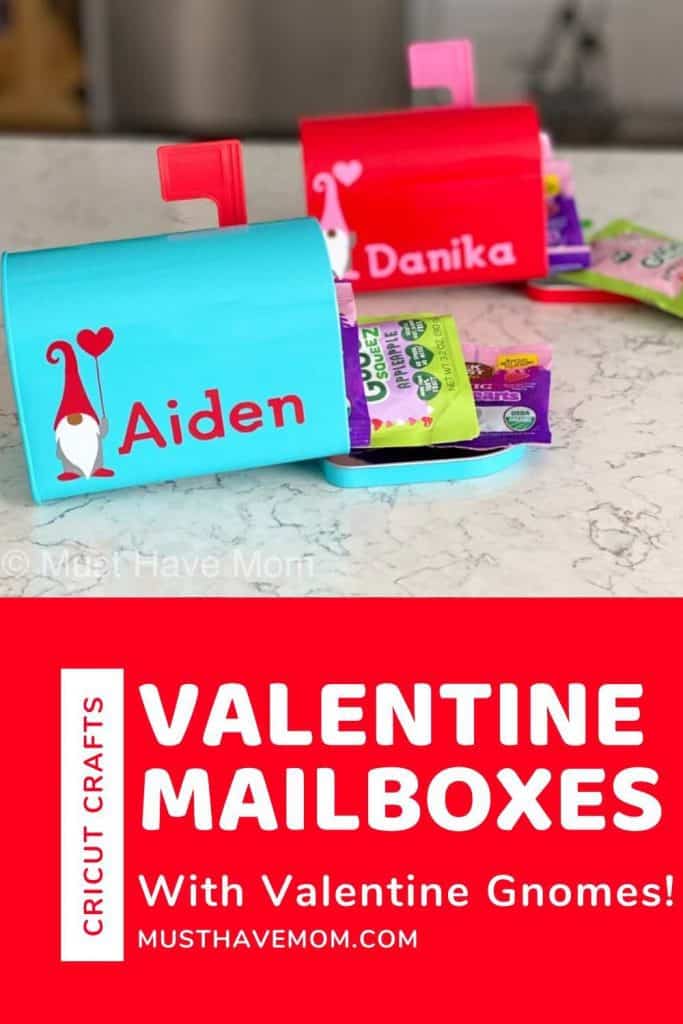 Valentine's Day is a time to express love and what better way to show your child you love them than to surprise them with a special gift? Whether you make them a woven heart basket, Tic Tac Toe Bags or a classroom Valentine's Day card box, these little metal mailboxes are the perfect addition to your special day!
Valentine's Day Mailboxes
These little metal mailboxes make an appearance around Valentine's Day and you can find them or about $1 at any big box store. I got mine in the Target dollar spot but I also saw them at Walmart and I'm sure the craft stores carry them as well. Here's what you'll need to personalize your own mailbox!

How To Personalize Valentine's Day Mailboxes
I made this using my Cricut Explore Air 2. You will need to upload the gnome SVG into Design space and then add your child's name to the design. I measured my mailboxes to size it correctly. You can see how they are sized here in Design Space. Just change the names to your own children's names. I used the font "Anywhere" for the names.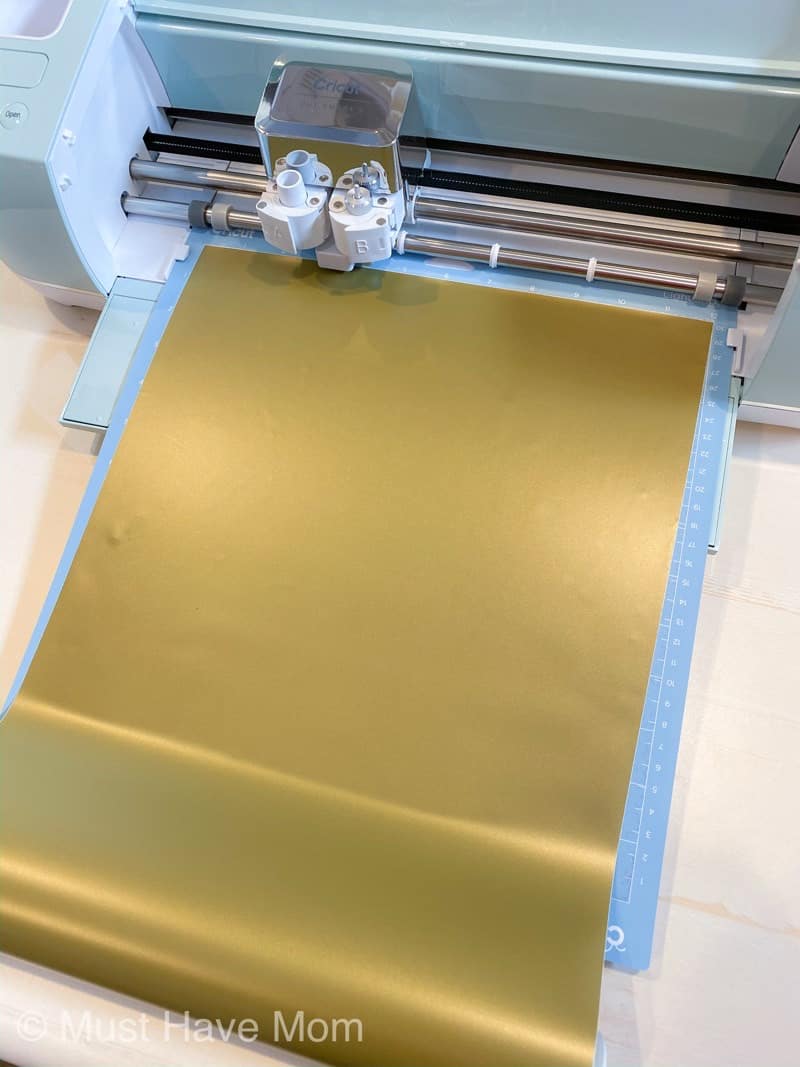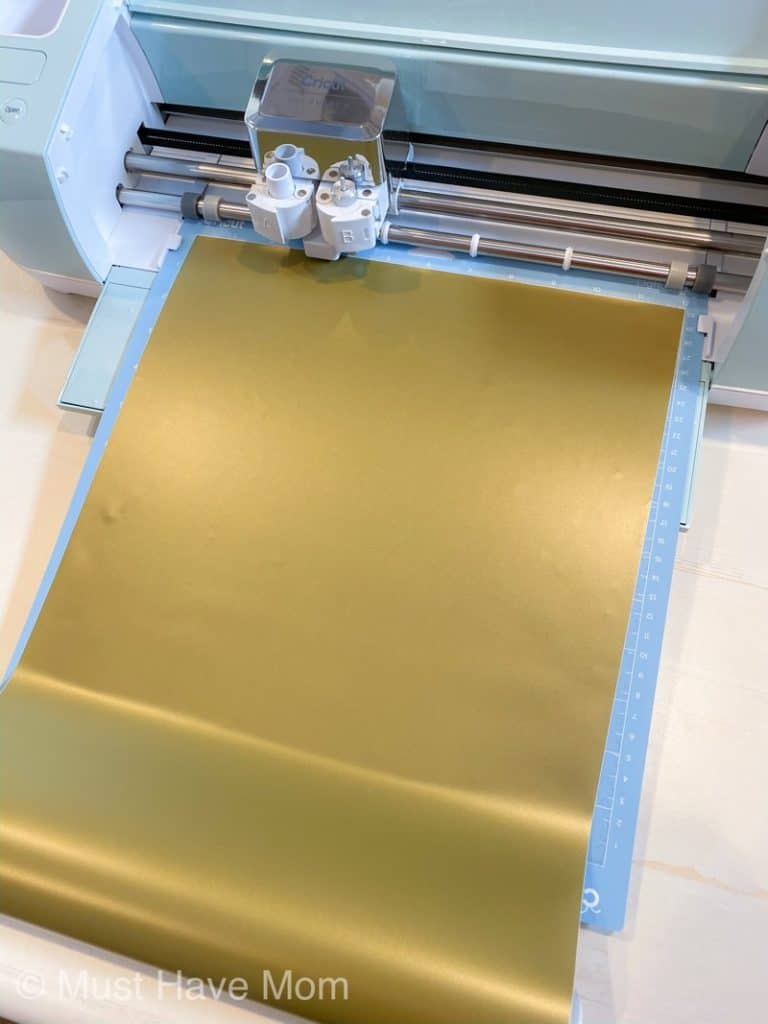 After cutting out all of the different colors of vinyl you'll need to build the layers. You can either do this on the transfer tape or apply one layer at a time to the mailbox. It's just personal preference on how you want to do it. I chose to apply one layer at a time to the mailbox, beginning with the feet and building the gnome, then adding the name.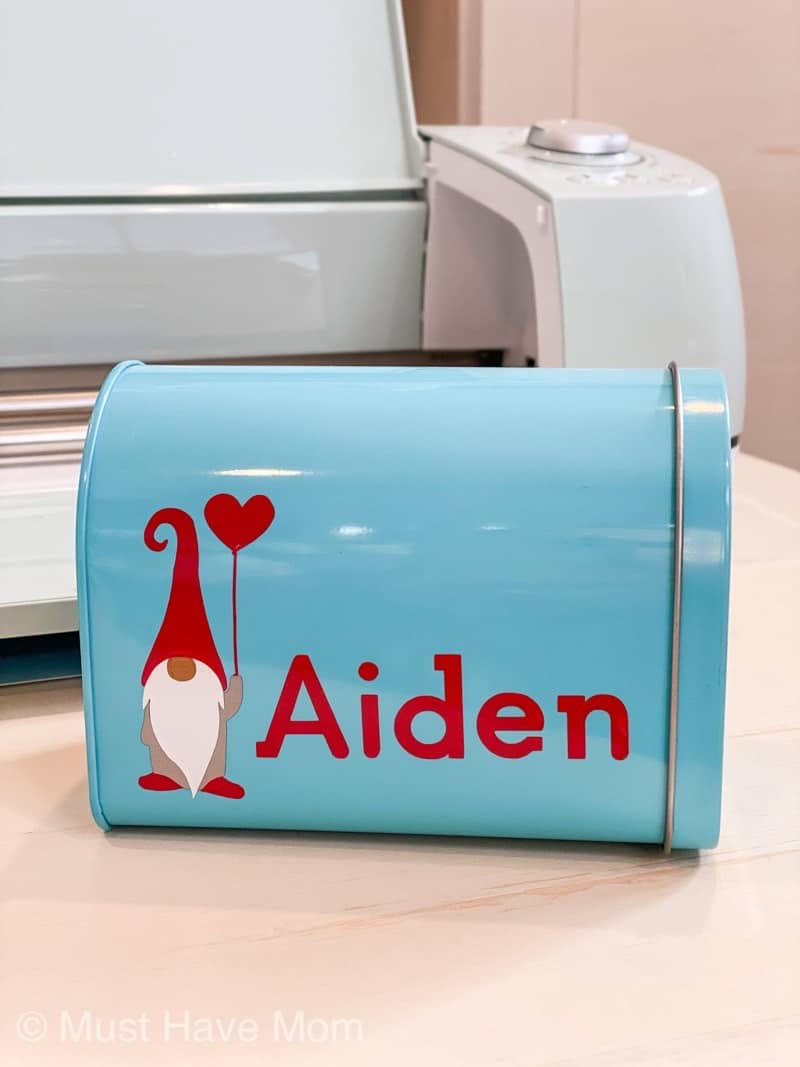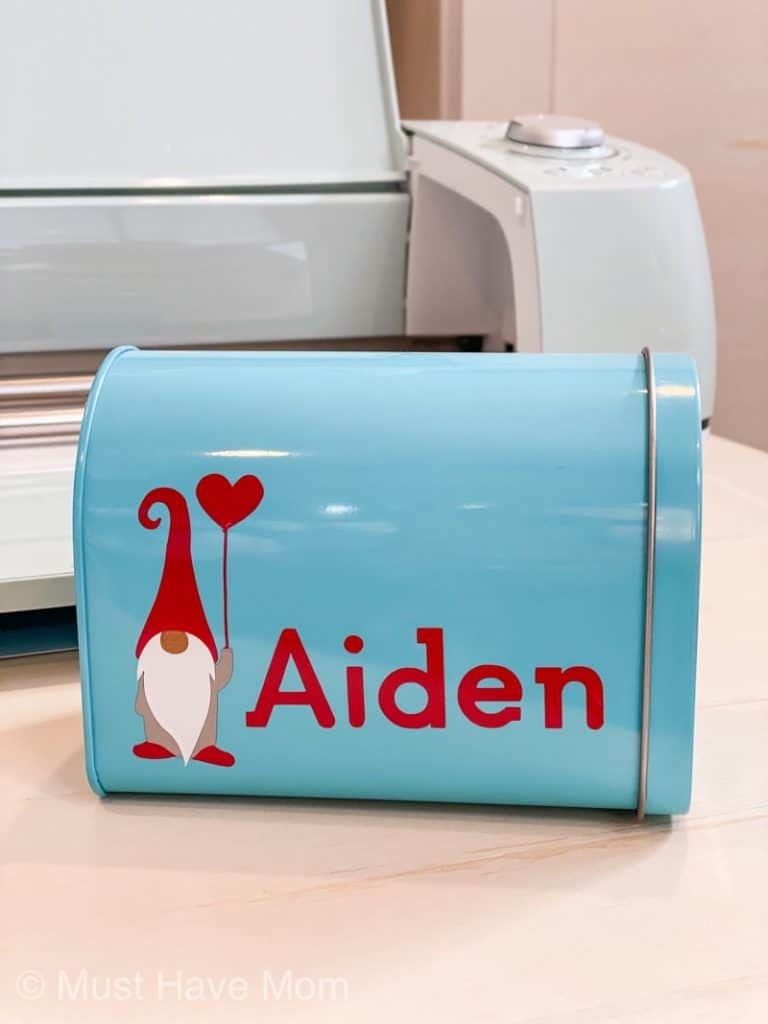 After you've transferred the vinyl to the mailbox all that is left to do is fill it up with treats! I added some applesauce pouches and gummies. The kids then decided to use them to place outside their bedroom doors and leave each other "mail" in the mailboxes. It's adorable watching them surprise each other with notes in their mailboxes and they think it's quite fun to get mail!

One little hack I have to share with you when you weed your vinyl is to use a sticky lint brush as a great place to "grab" the weeded discard pieces off your weeding tool. It makes it so much faster to weed when you can just pop all the discard pieces off your tool onto the sticky lint brush instead of having to pull each piece off by hand.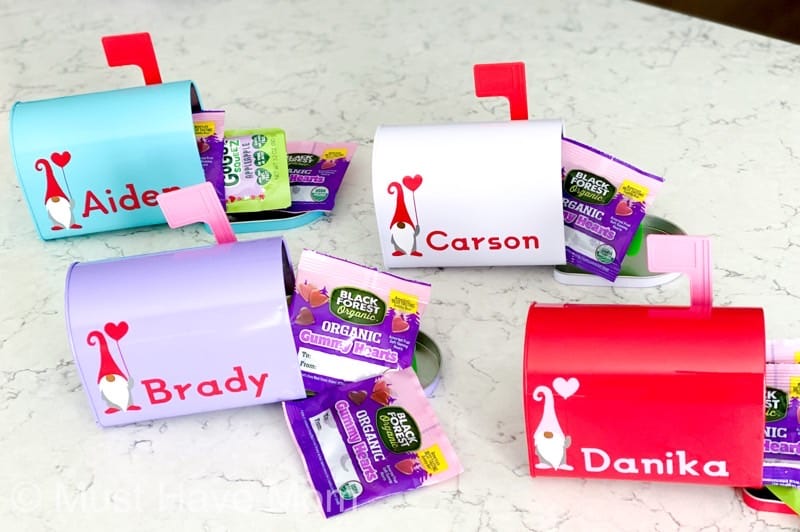 Just repeat the process to make one or ten of these cute Gnome Valentine's Day Mailboxes! They are a fun gift for your children, friends and neighbors. Heck, you could even make them for a whole class or maybe just a teacher gift!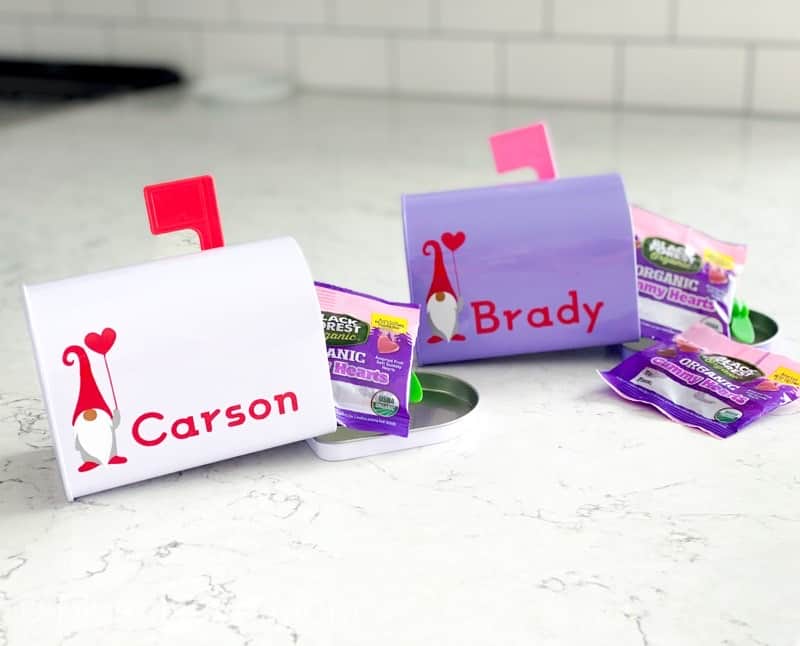 You can fill them with just about anything you'd like! Small notes, gummy treats, applesauce pouches, bouncy balls, erasers, the list goes on and on. Post them on your desk or outside your bedroom door and trade surprises up until Valentine's Day or beyond! Kids love these.
Pin Cricut Valentine's Day Craft
We love it when you share our Cricut projects on Facebook and Pinterest! Pin the image below and be sure to join our Cricut Crafts Facebook group for even more fun and inexpensive ideas!