How To Etch Glass With Cricut
Did you know that glass etching is super easy? I made some personalized drinking glasses by using my Cricut to do the glass etching stencils. I was so amazed at how easy it was. I'll show you how you can etch glass too! (you don't NEED a Cricut either)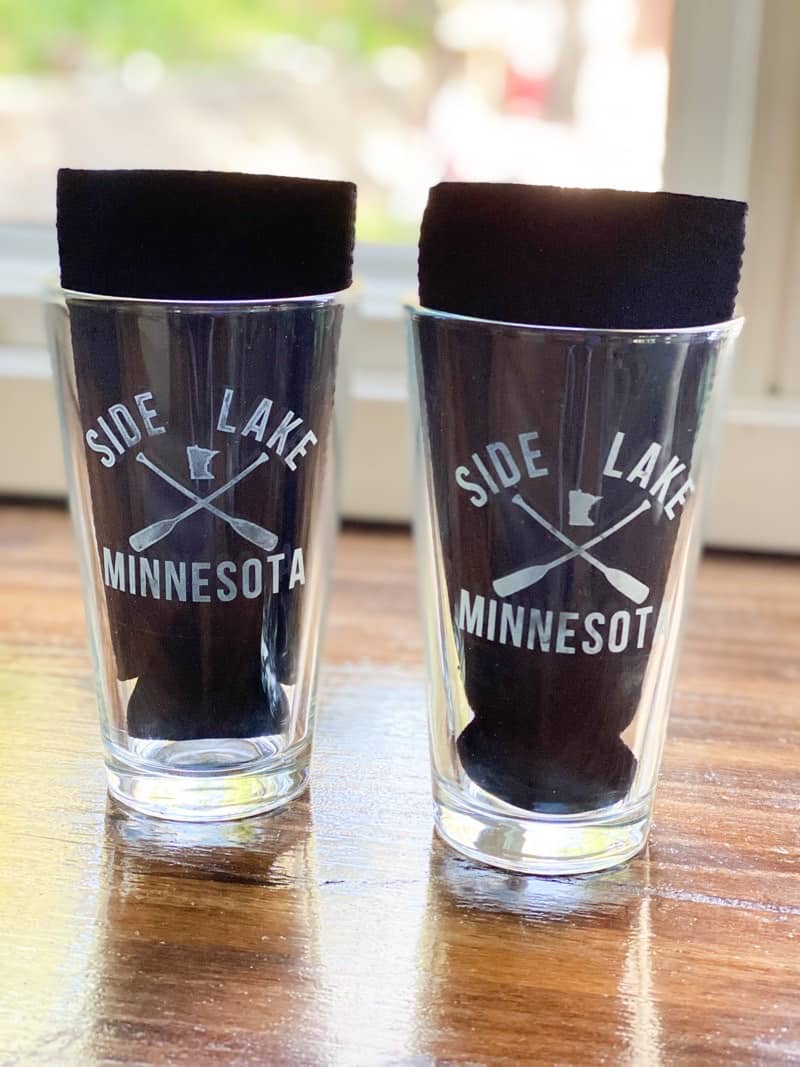 I absolutely love all the things I can make using my Cricut. Glass etching is the latest project I have added to the list. You can also see some of my other favorite Cricut projects like this Elephant birth announcement, this DIY stacked books farmhouse decor or a DIY wood block calendar. The options are endless!! Today I'll show you how to etch glass!
How To Etch Glass
Let's learn how to etch glass so you can make your own personalized glasses. This works on pretty much any glass with the exception of some Pyrex glass. You can use this glass etching method to create personalized drinking glasses, etched wine glasses, add a last name to a glass baking dish, etc. It makes GREAT gifts and the results are permanent and don't ever come off. The glass will be etched and will withstand washing and everything.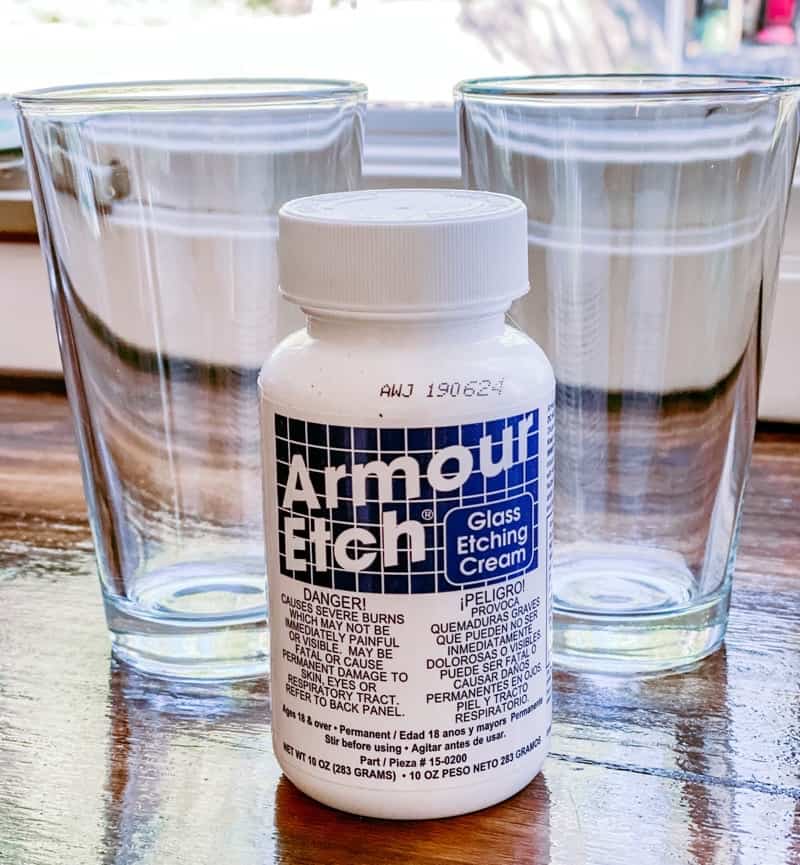 Cricut Glass Etching Supplies
To make etched drinking glasses you'll need the following supplies.
One note about finding quality glasses to etch: I have had the best luck finding nice, heavy, durable glasses at Dollar Tree! They have a huge selection of glassware in all different varieties so check them out. You can even order them online now!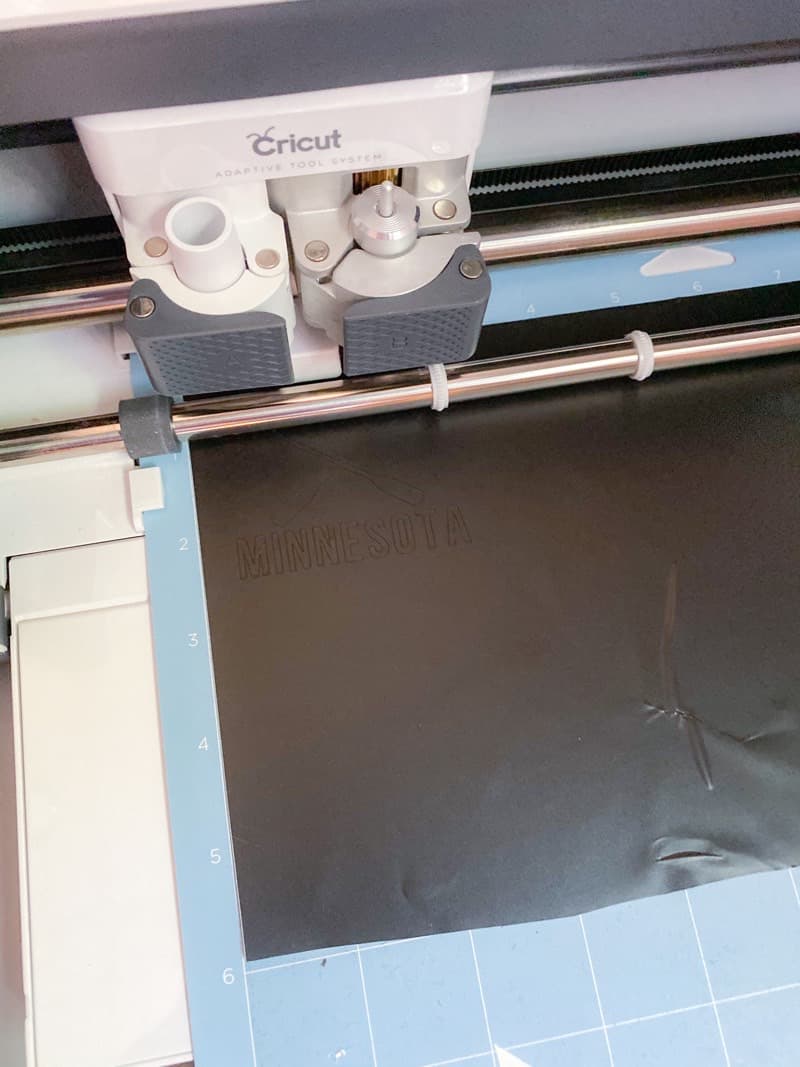 You'll begin by designing the logo or name you want to etch onto your glass in Cricut Design Space. I chose to make a design featuring the name of our lake that our cabin is on along with a set of crossed paddles. Choose whatever suits you best!
Then, cut the design using your Cricut machine onto vinyl. I used some scraps of permanent vinyl that I had leftover from another project. I'm sure removable vinyl would also work.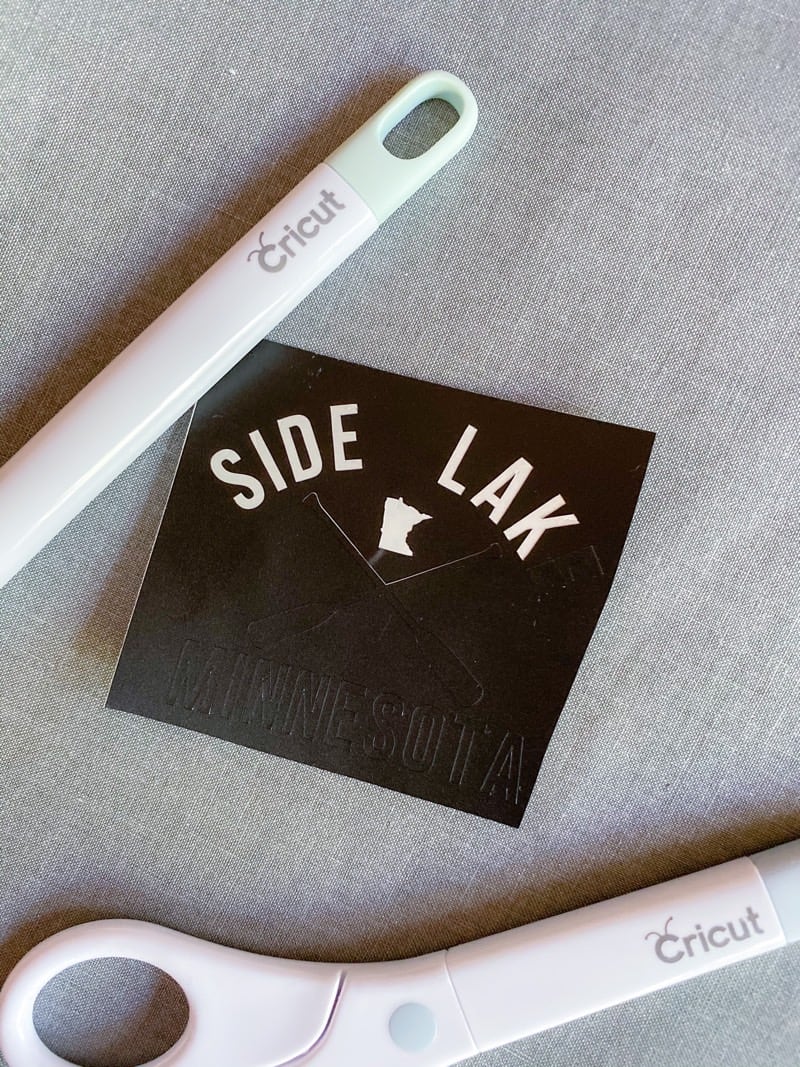 Next, you need to REVERSE WEED your vinyl. Don't weed how you normally would! You'll need to remove the letters to create a stencil. It's the opposite weeding of what we would normally do.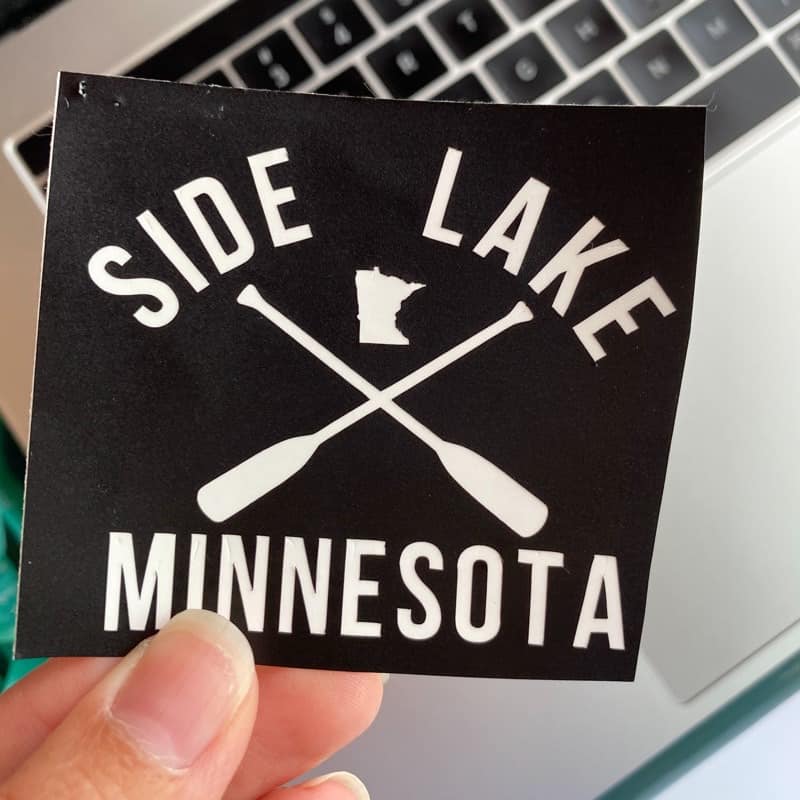 When you are finished your vinyl should look something like this. Be sure to allow yourself more room around the edges than I did as well. It will leave you more room to make sure the etching cream doesn't spill over the edge of the vinyl.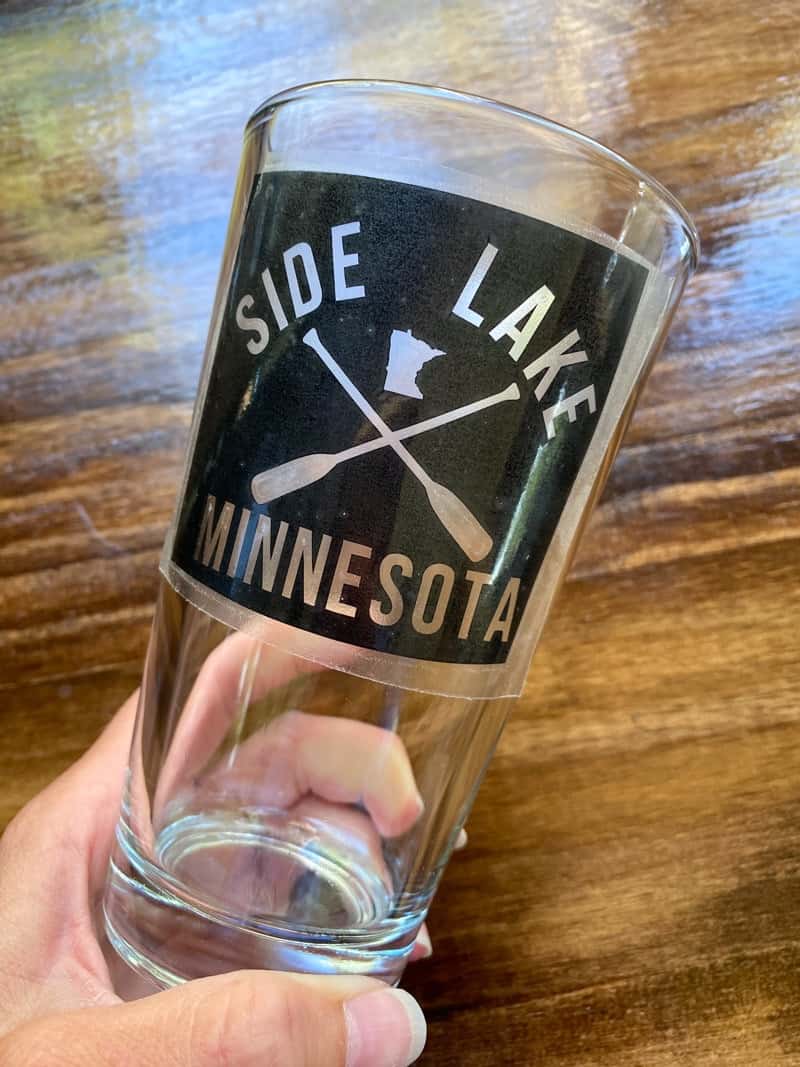 Then, use transfer tape to apply your stencil to the glass you will be etching. Smooth it down nicely and then peel away the transfer tape, leaving the vinyl behind.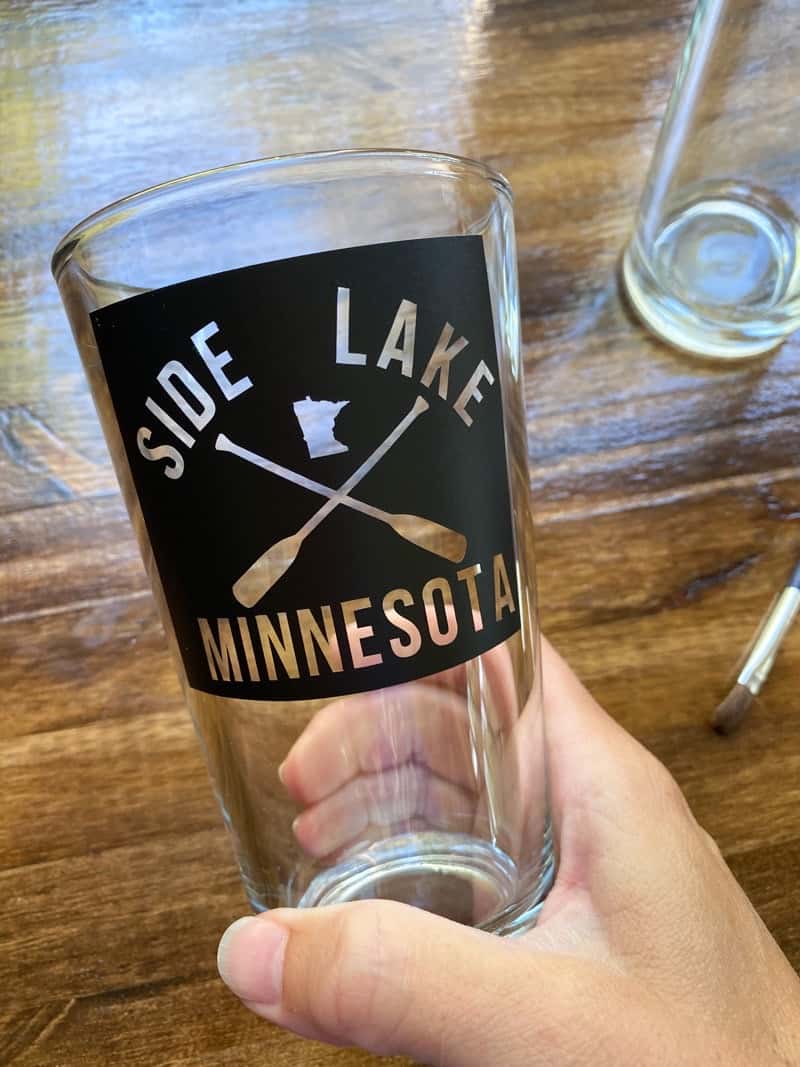 Your glass should look like this. It is now time to apply the glass etching cream. You'll want to move next to the sink, in a well-ventilated area.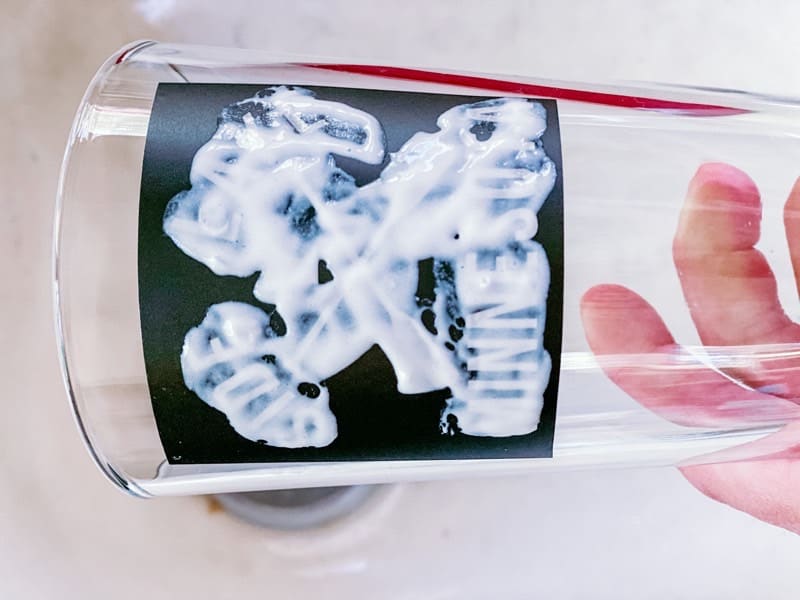 Use a paintbrush to apply the glass etching cream over the stencil. Be careful not to get any outside of the stencil. Put on a thick coat and set the timer for 1 minute. The Armour Etch instructions state not to leave it on longer than a minute however I found that for the particular glass I was using that 3 minutes delivered a beter result. You'll need to test out different times for your glass. Check it after 1 minute.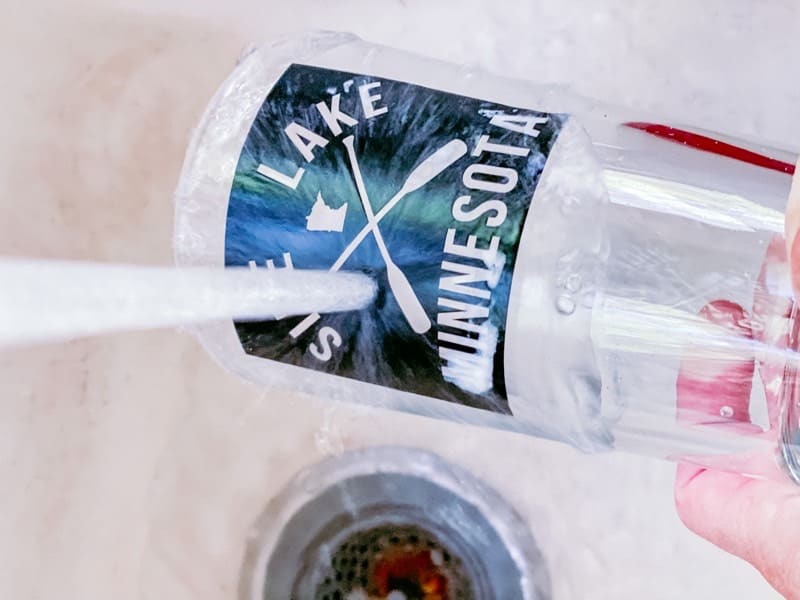 Once the timer goes off it is time to rinse away the glass etching cream. Hold the glass under running water and rinse away all of the glass etching cream until the glass is clean.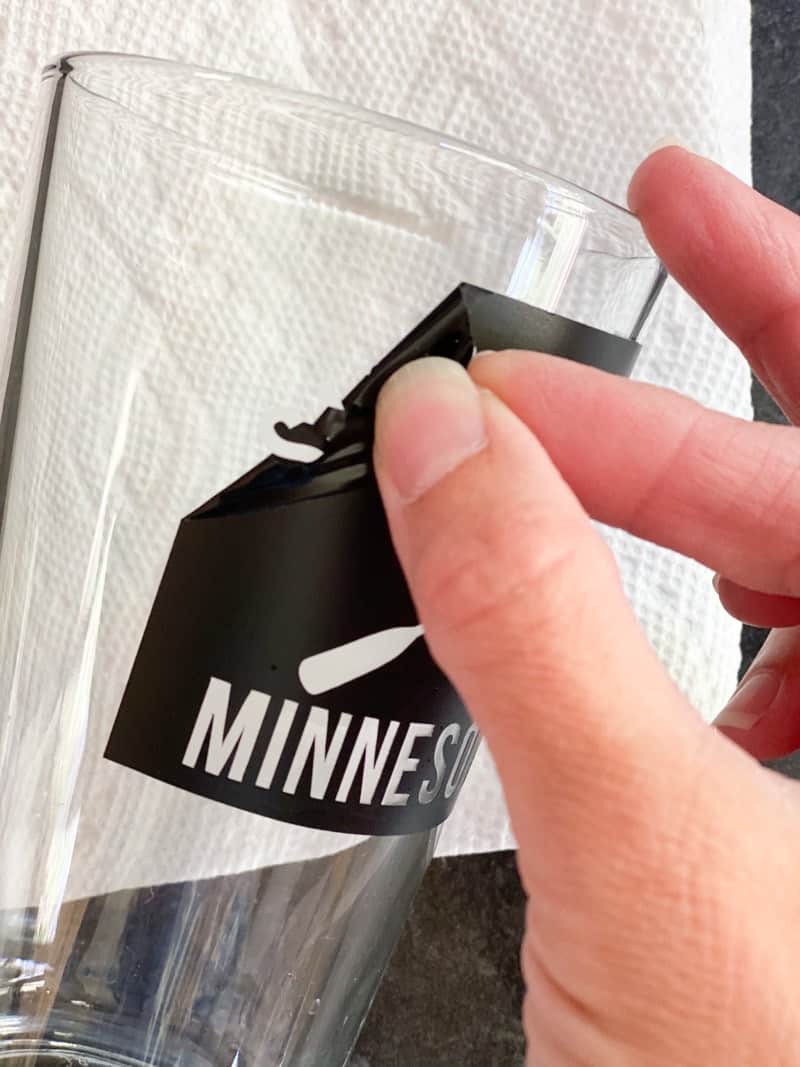 Then, remove the vinyl stencil from the glass to reveal the etched design.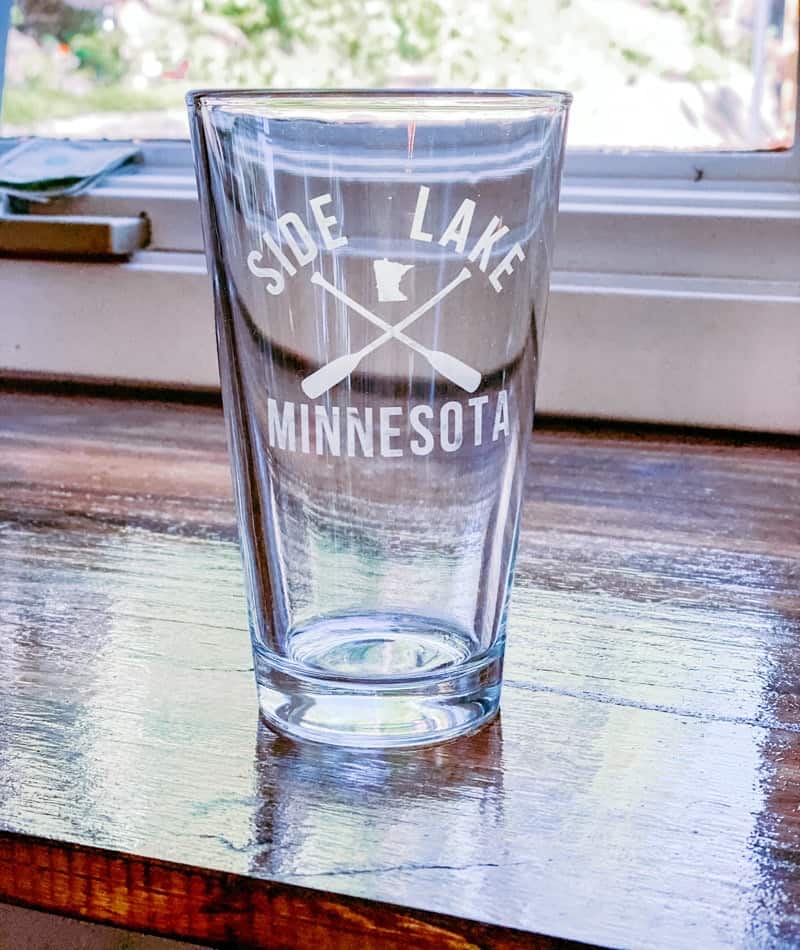 That's it! Now you are done. See how easy that was?! Now repeat for each glass.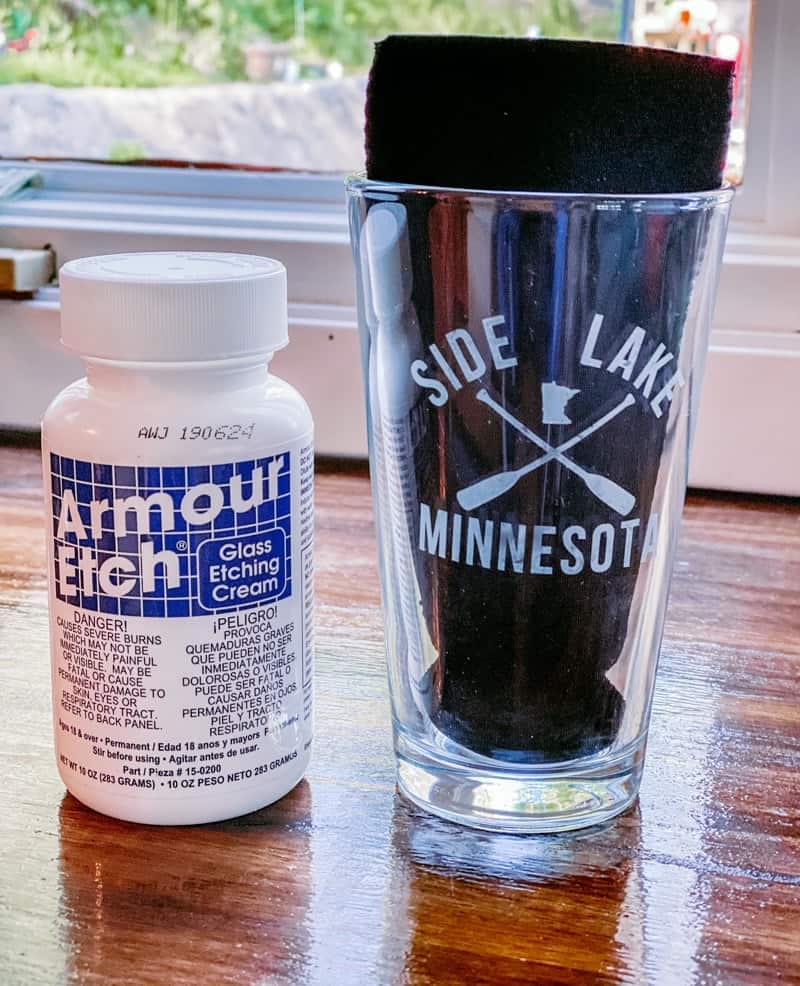 When you are finished you have gorgeous, gift-worthy glasses! The design options are endless. I'm considering etching my last name onto all of my glass bakeware that I bring places so I won't lose any more dishes! I love that the etching is permanent.
I am going to be glass etching all sorts of things now! It opens up the door to create all kinds of neat things. What will you make?
Pin Glass Etching
Please pin the image below for easy finding later!