How To Remove Outdated RV Window Coverings
Are you tired of looking at those outdated RV valances? I'm not sure who designs the interior of RV's but they seriously need some help! Ditch the outdated RV window coverings and brighten up your space in the process! I'll show you how to remove your RV window treatments quickly and easily!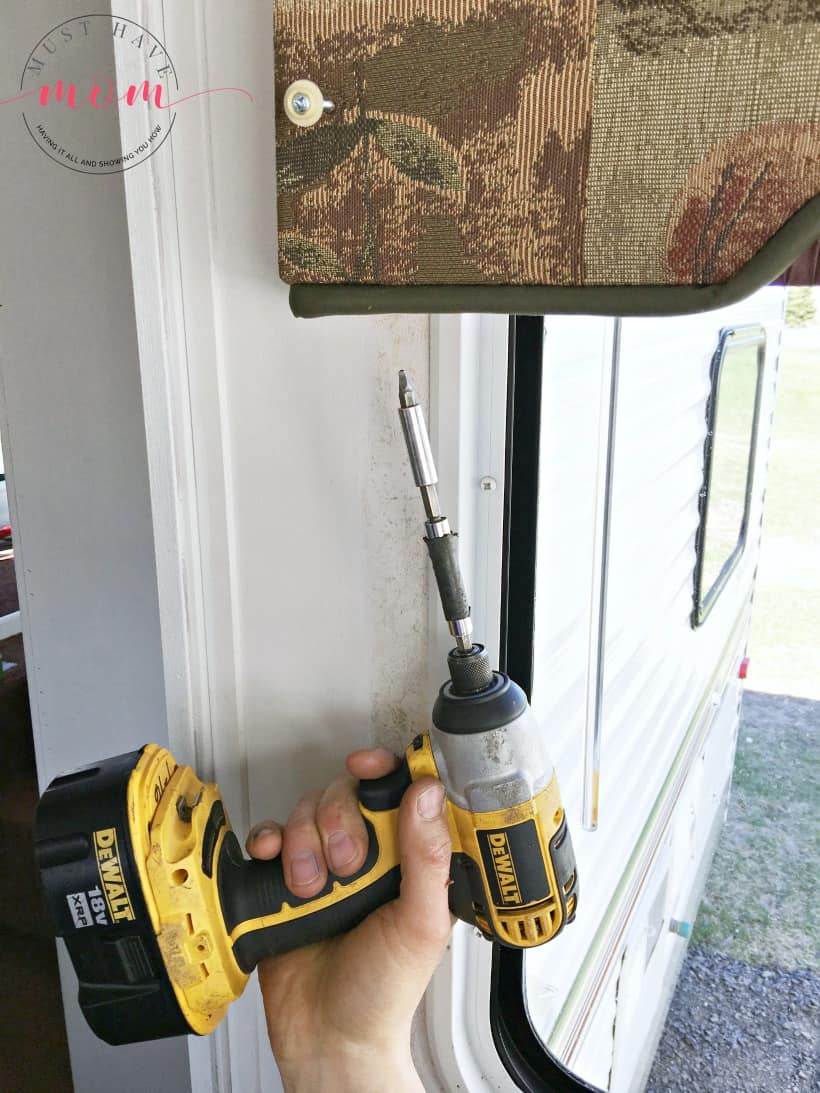 RV Window Coverings
I love bright, airy spaces and the RV window coverings we had in our camper were anything but light and airy. They gave our small RV space a cave-like feeling and did nothing to let in the light. I decided to re-do the entire interior of our RV and one of the first things to go was the wall paper border (how to remove wallpaper border in an RV), following close behind were the RV window treatments. Whether you are planning a total interior makeover of your RV, or you just want to brighten up the space by removing (or recovering) the RV window coverings, I'll show you how!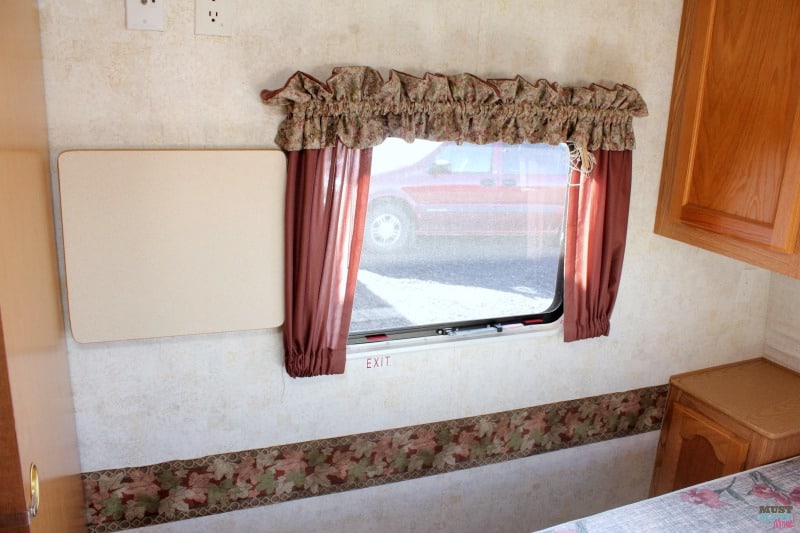 We had some really beautiful RV window coverings, wouldn't you say? Oiye!!! Time for those uglies to get a move on out of our camper! It was super easy and the same basic steps will apply to all of your RV window coverings with a few basic modifications for different styles.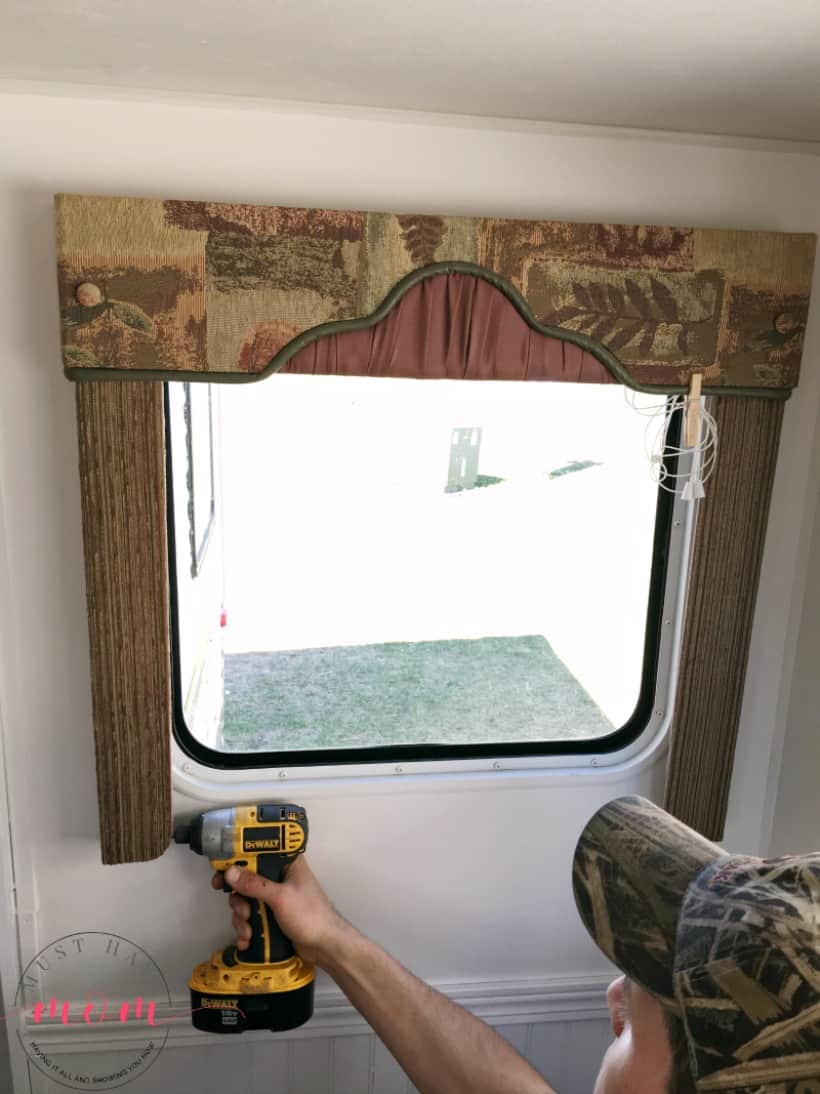 How To Remove RV Window Coverings
We used a DeWalt drill with the proper bit on the end as well as a bit extender to reach into the upper spaces of the RV valances. Begin by removing the screws behind the fabric side panel.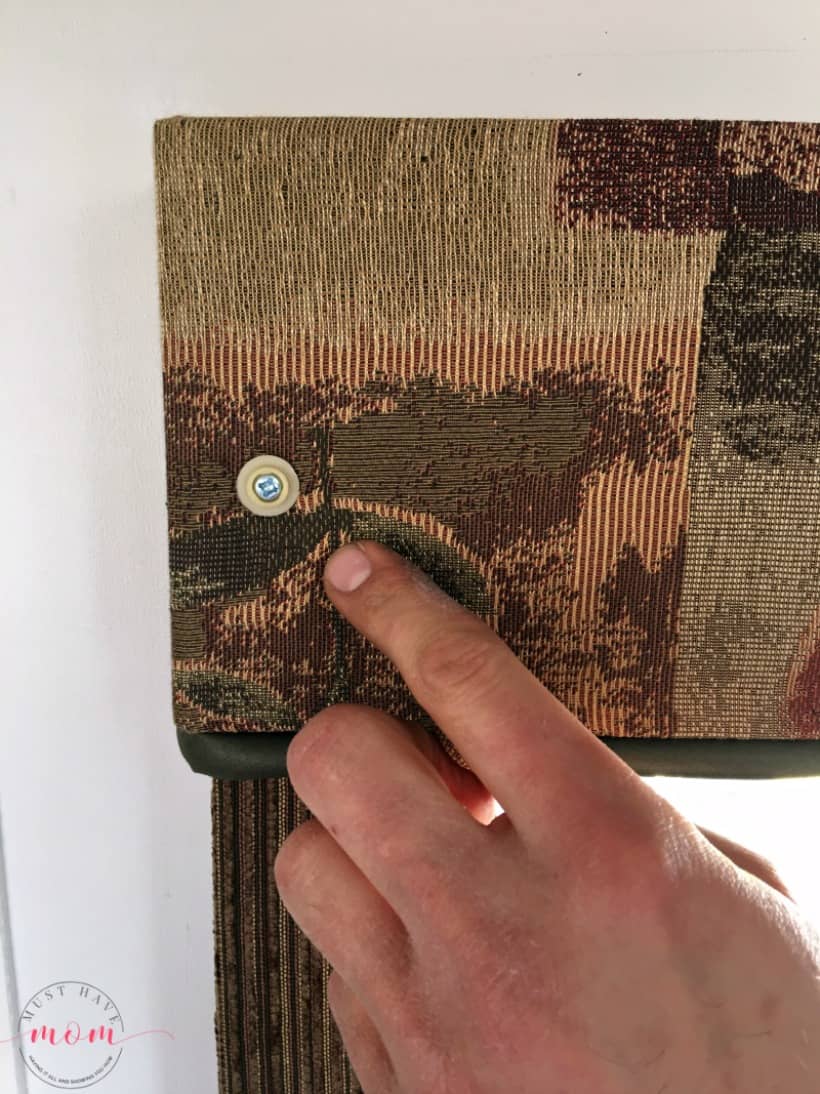 Then remove the fabric button on the top of the window valances.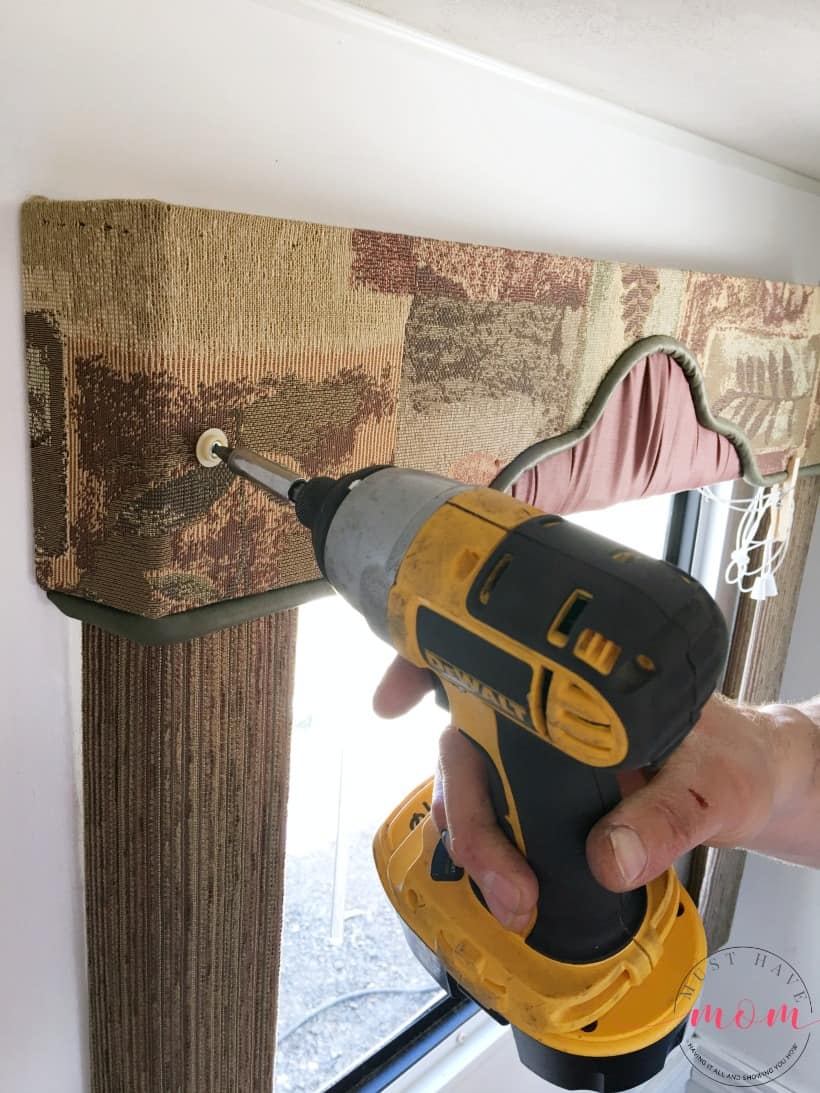 Now unscrew that screw at the top of the window valances.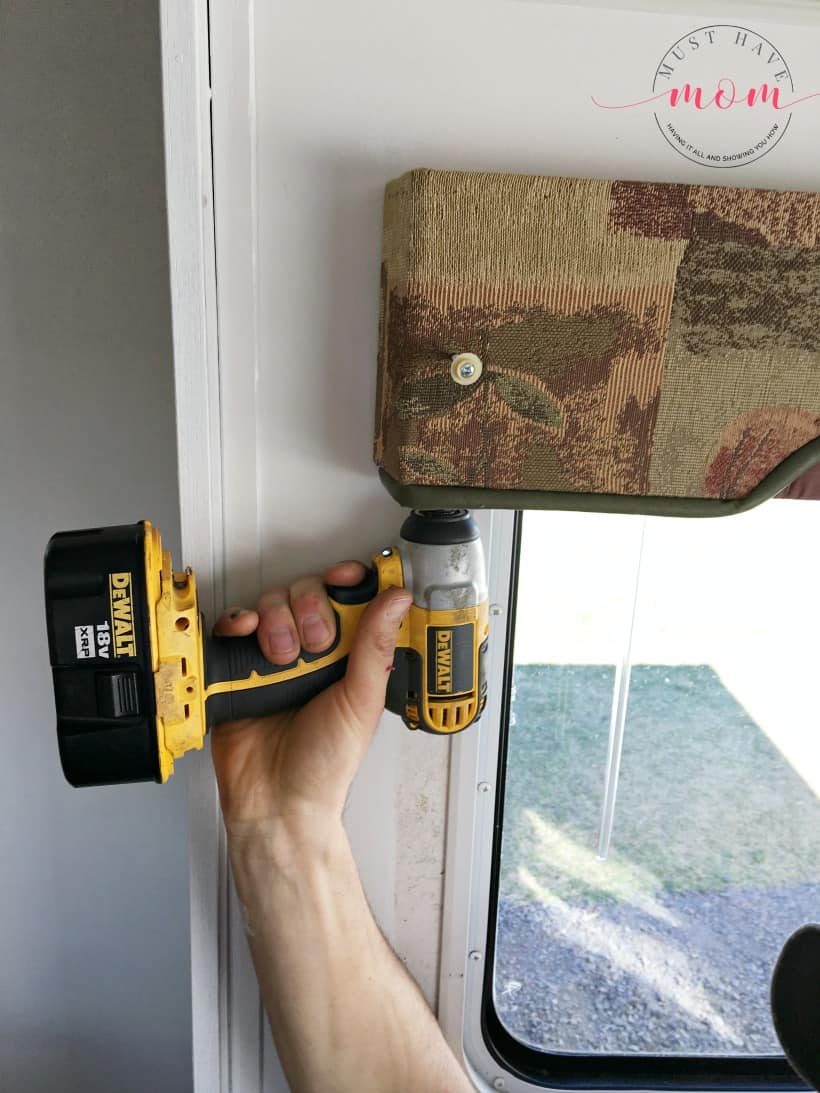 Now, using the bit extender, reach up into the space behind the top of the RV window valances.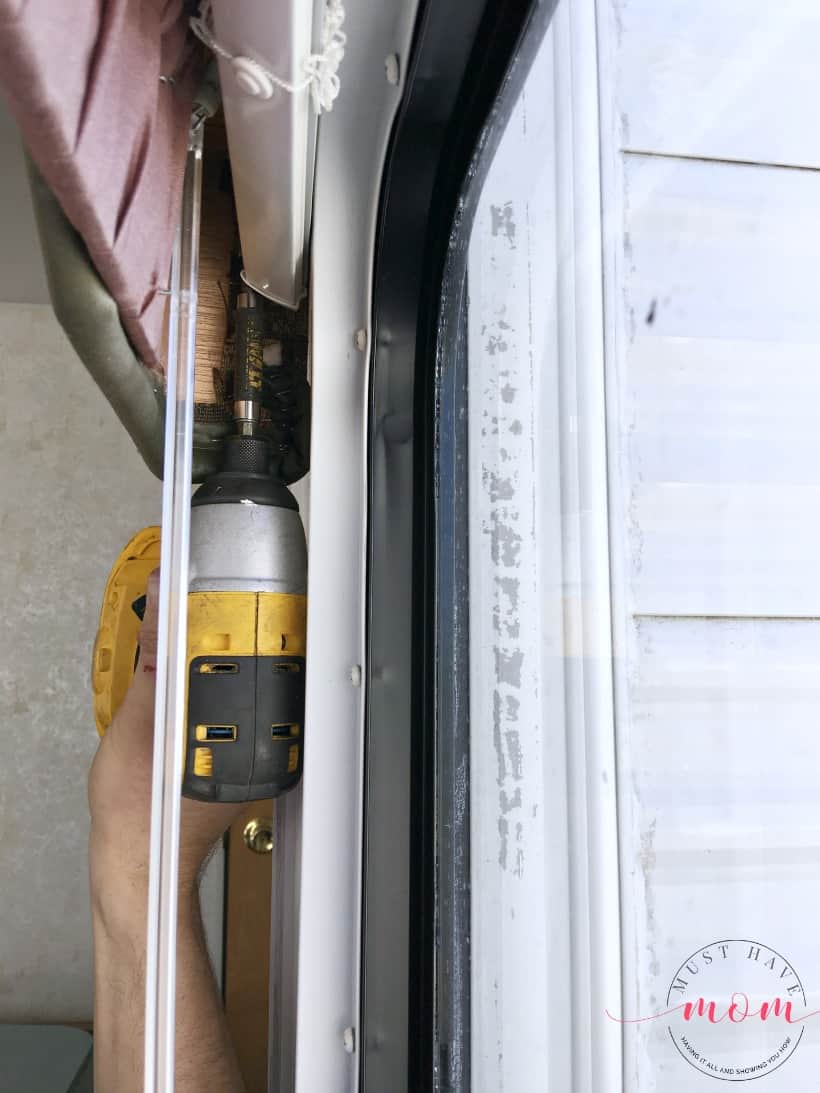 You will find the screw way up there!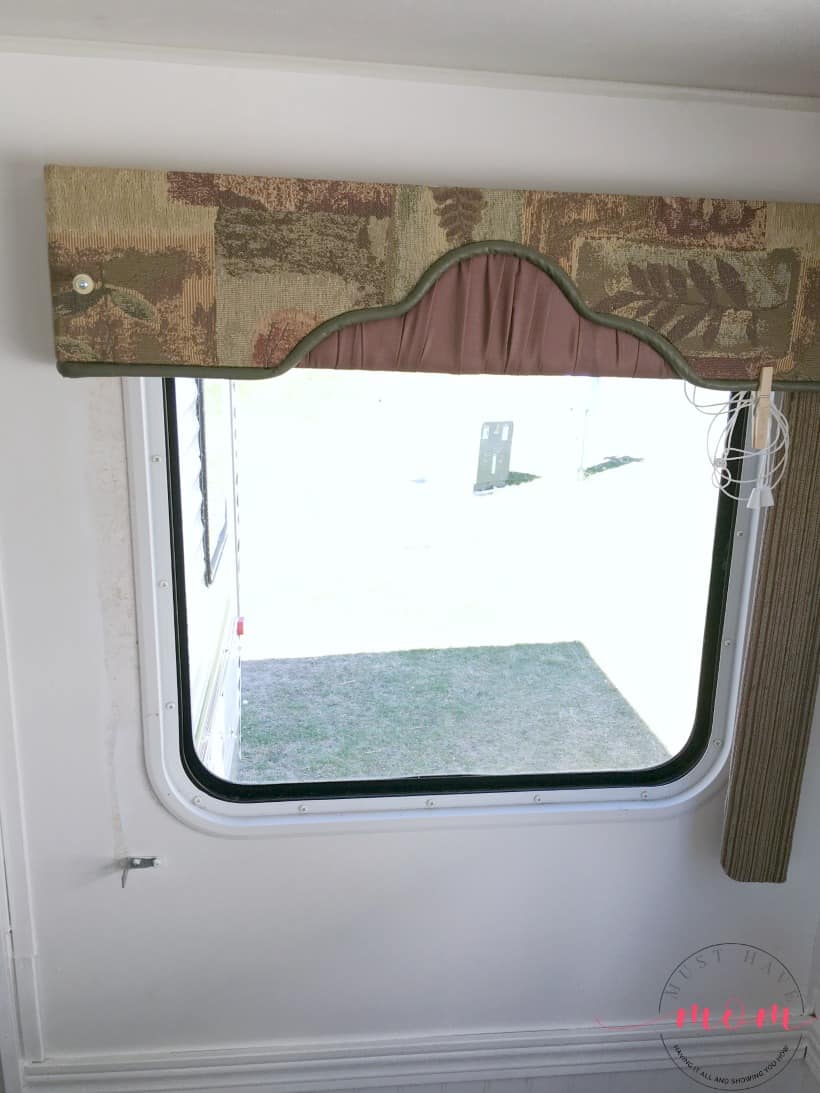 Once you have unscrewed that screw, the entire fabric side panel will be able to be removed. Repeat the same steps on the opposite side panel of the RV valances. Now lift off the upper window valance panel.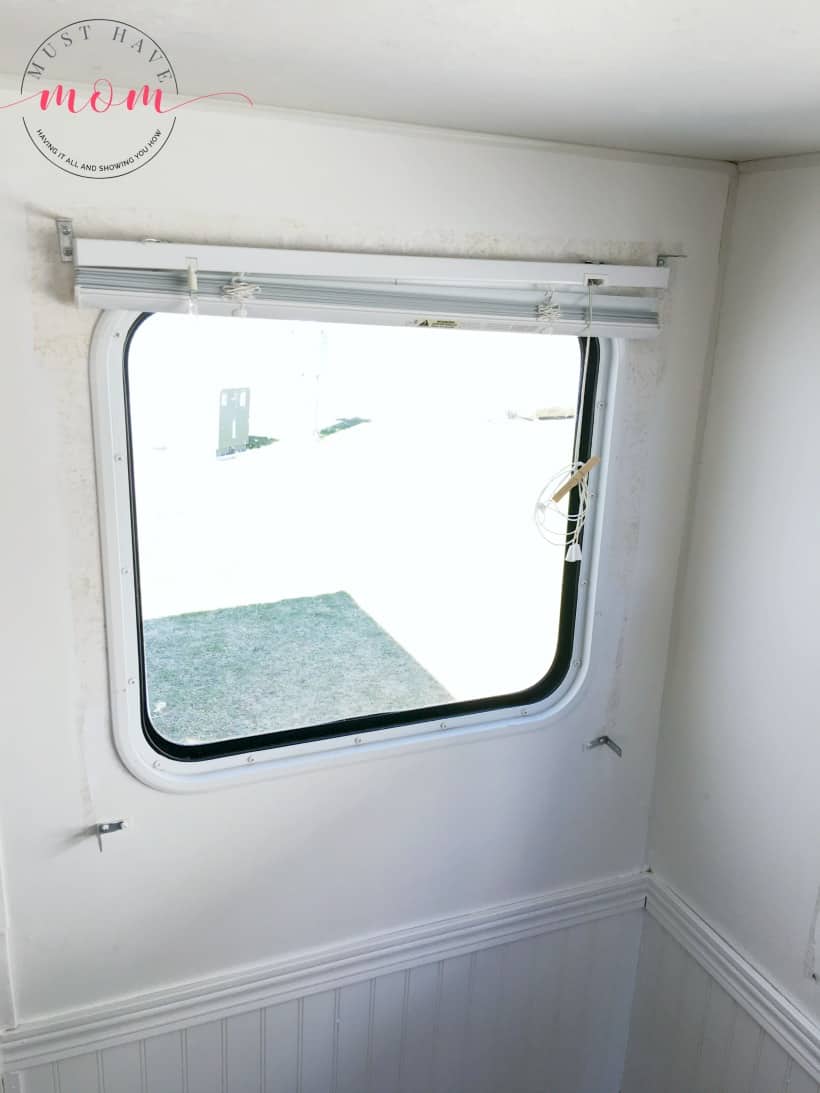 If you have blinds on the window, those will be visible now and you can either remove those too or leave them. We chose to remove them for painting. I'm not sure yet what I will replace them with!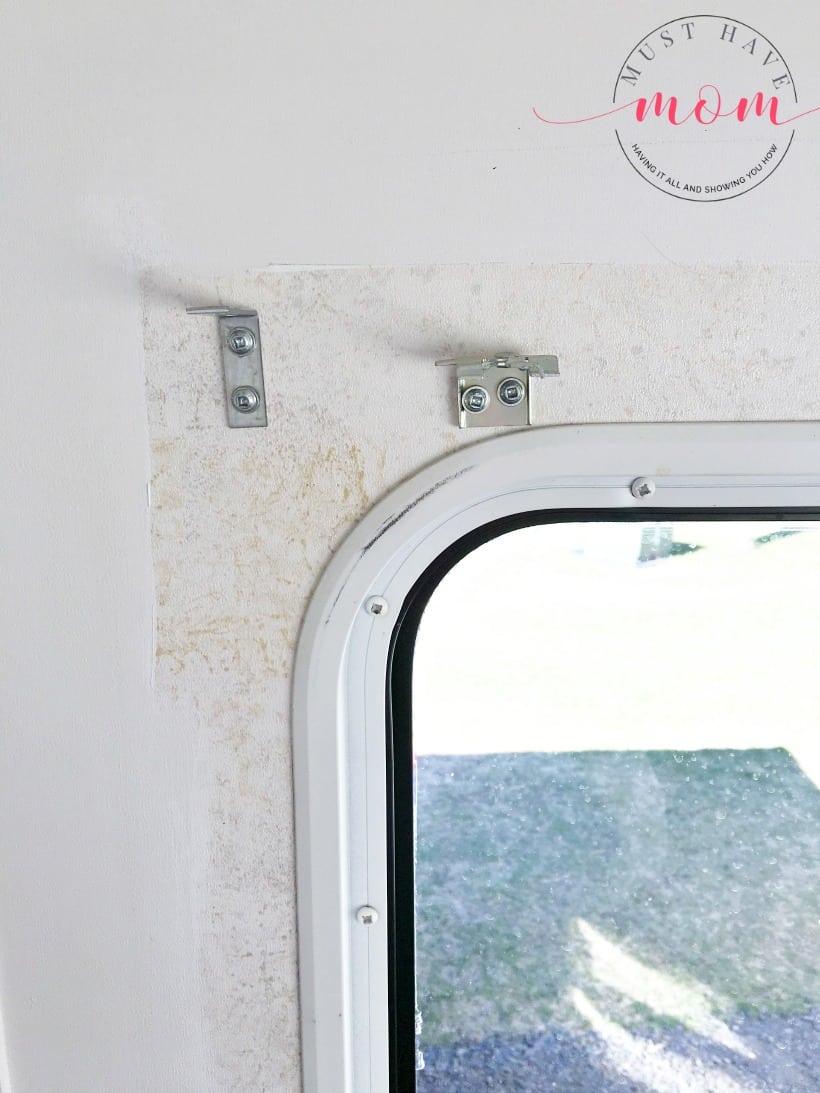 Then just remove the hardware that held the blinds in place.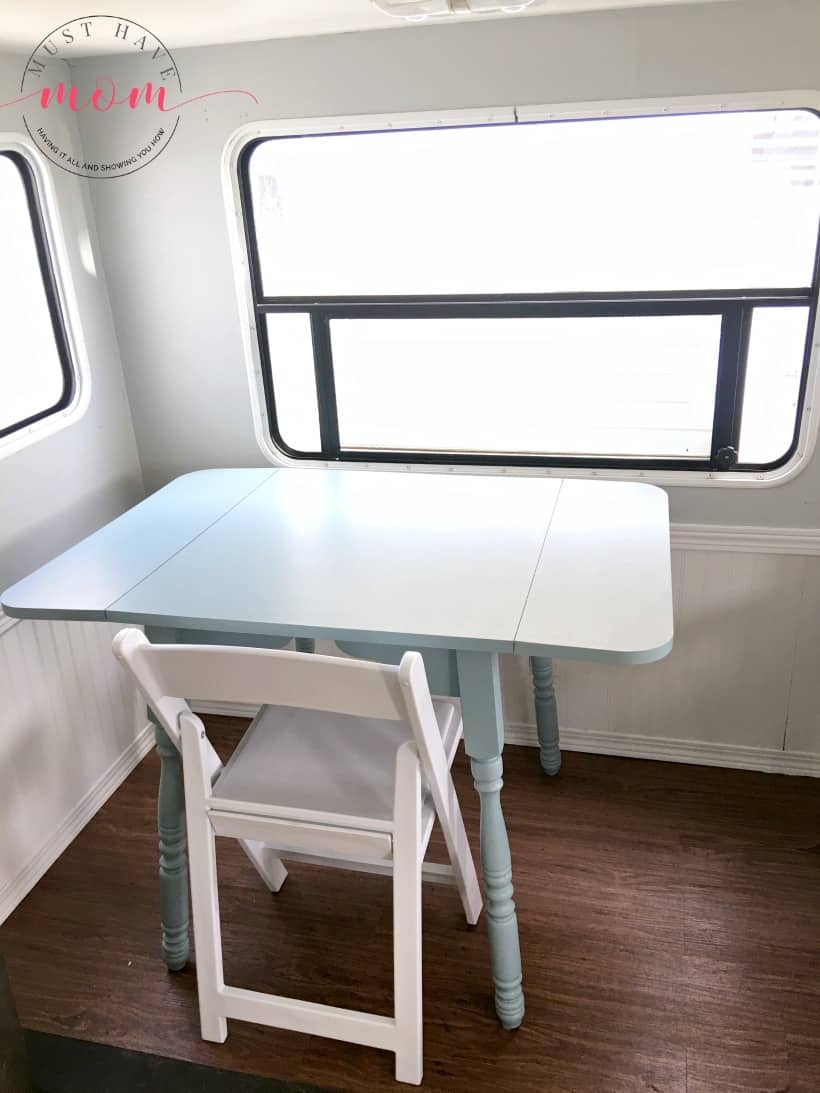 And that's it! See how easy it was? And look at what a HUGE difference it made in brightening up the space and letting in lots of natural light. I'm amazed at how much bigger our camper feels with the RV window coverings removed! This small change makes a HUGE impact!
Pin the RV Window Coverings Removal Image: