DIY Boutique Ribbon Hair Tie! 5 Minute Gift Idea – No Sewing Or Gluing!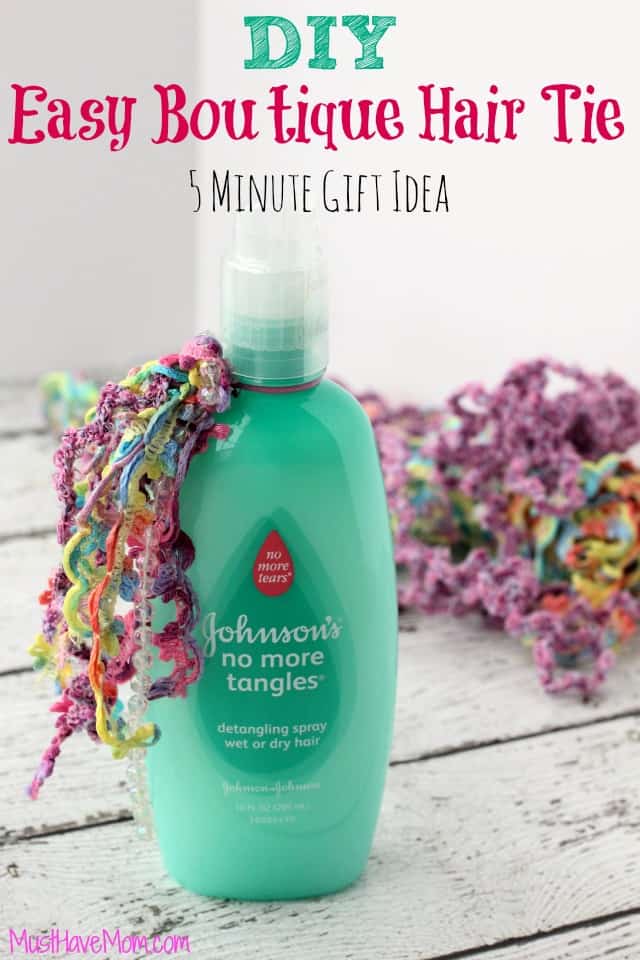 This DIY 5 minute gift idea couldn't get any easier! It truly only takes a few minutes to make these beautiful DIY boutique ribbon hair ties and they make wonderful gifts! Use them as stocking stuffers and pair them with Johnson's No More Tangles spray for a cute gift!
My daughter received an adorable hair tie similar to the ones I am going to show you how to make and it was purchased at a high end boutique. These are so easy to make and cost so little to make! You'll have a boutique quality hair tie to gift the special little girl in your life and you might find yourself making several because they are so easy! I got sucked in and made a whole bunch!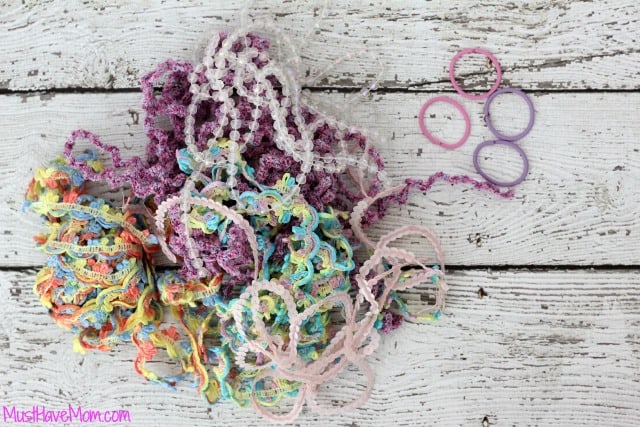 You'll need various pretty, textured ribbons, beads, sequin strands, etc. Anything pretty will work perfectly! I bought this ribbon on clearance years ago when our Walmart closed down their sewing department. I didn't know what I would use it for but this is the perfect project for it! You can find ribbon like this at a craft store near the ribbon. You'll also need hair ties. I used the smaller size hair ties because when I add this pretty hair tie to my daughter's hair I always put it over her existing pony.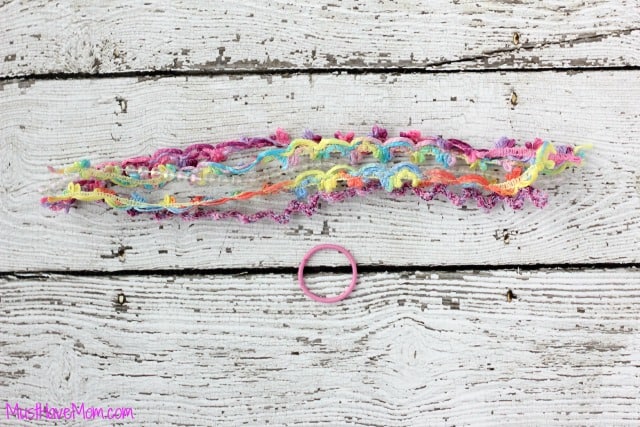 Depending on how long the little girl's hair is, cut strands of ribbon all equal length. I did two different size hair ties, one short and one long. Cut the length double the length you want the hair tie to be in the end because you will be folding these in half.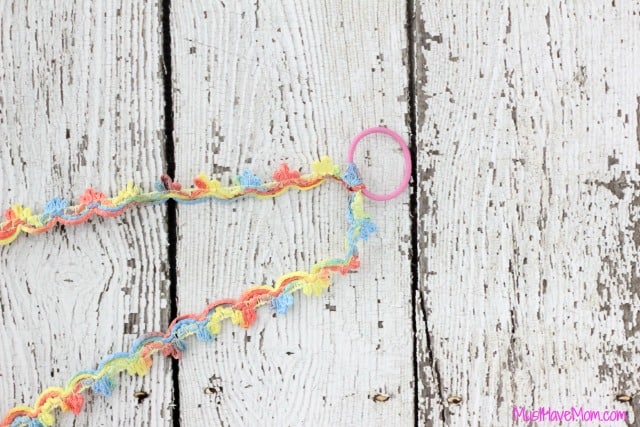 Holding all of the strands together you will tie a slip knot around the hair tie. I did it with one strand so you could see how I did it more easily. Just hold all your strands together and tie the slip knot around the hair tie in the center of your strands.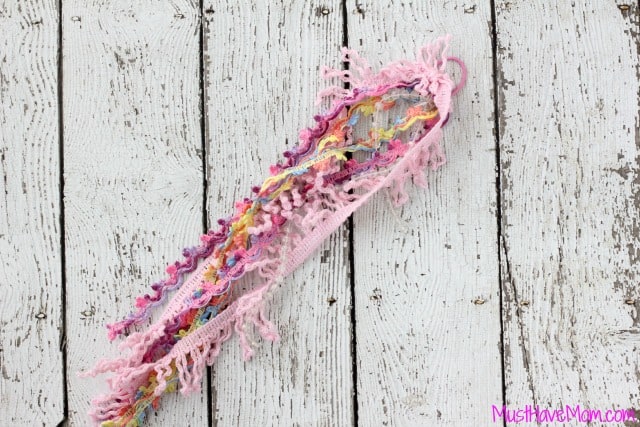 Then it will look like this!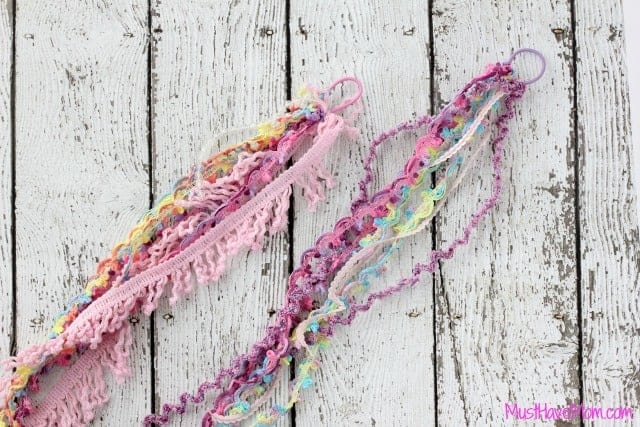 Create different combinations of ribbon for different looks. I love the longer strands in my daughter's long hair. They make her look like a princess!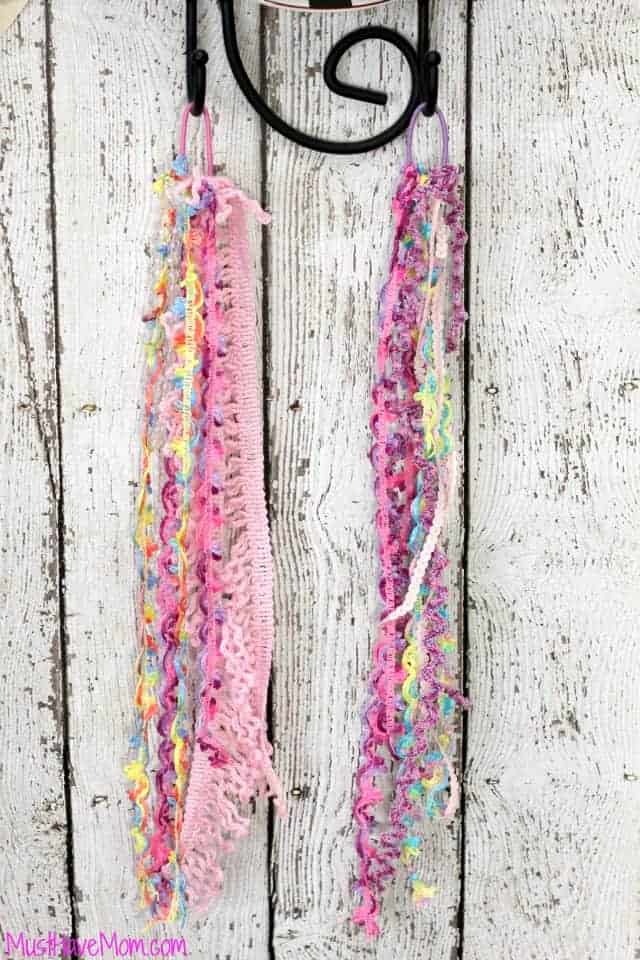 Make these for all the little girls you love! They are so inexpensive and make a beautiful gift!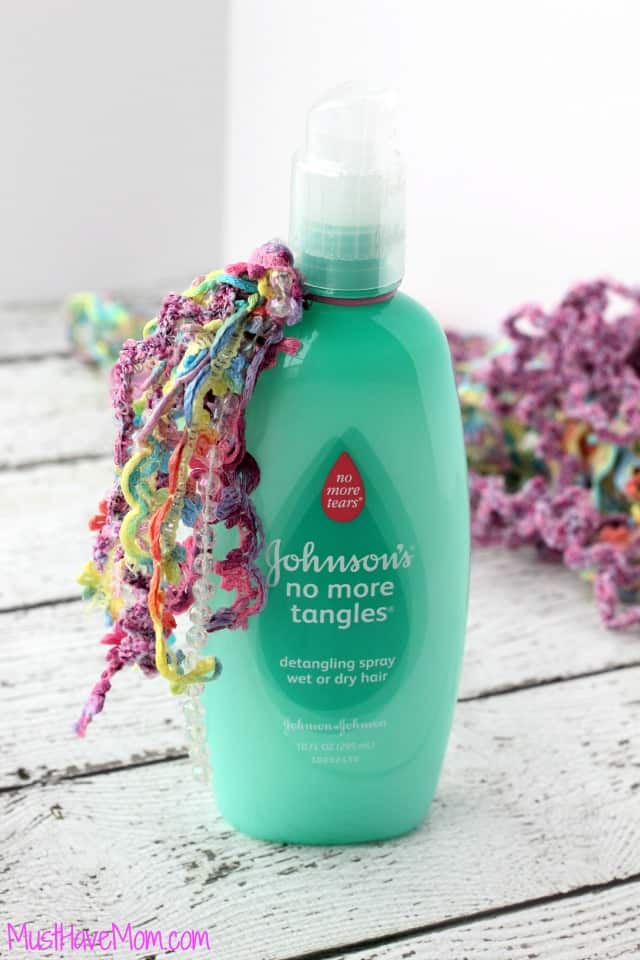 Stick the hair tie around a bottle of Johnson't No More Tangles detangling spray and you've got an awesome gift!! Save when you buy Johnson's No More Tangles with these printable coupons! Grab coupons for all your favorite products there too!
Do you know a little girl that would love one of these adorable boutique hair ties?
*This post is part of the HEALTHY ESSENTIALS® 2014 program by Johnson & Johnson Consumer Companies, Inc. and The Motherhood, who sent me a box of products and compensated me for my time. Opinions, experiences and photos shared here are all my own, and I hope you enjoy them. Third party trademarks used herein are trademarks of their respective owners.