The Benefits of Cooking with Cast Iron
The benefits of cooking with cast iron pans are numerous. When looking for the best non toxic cookware it can be overwhelming, but cast iron is an old standby that has stood the test of time. Let's talk about why it just makes sense to cook with cast iron cookware.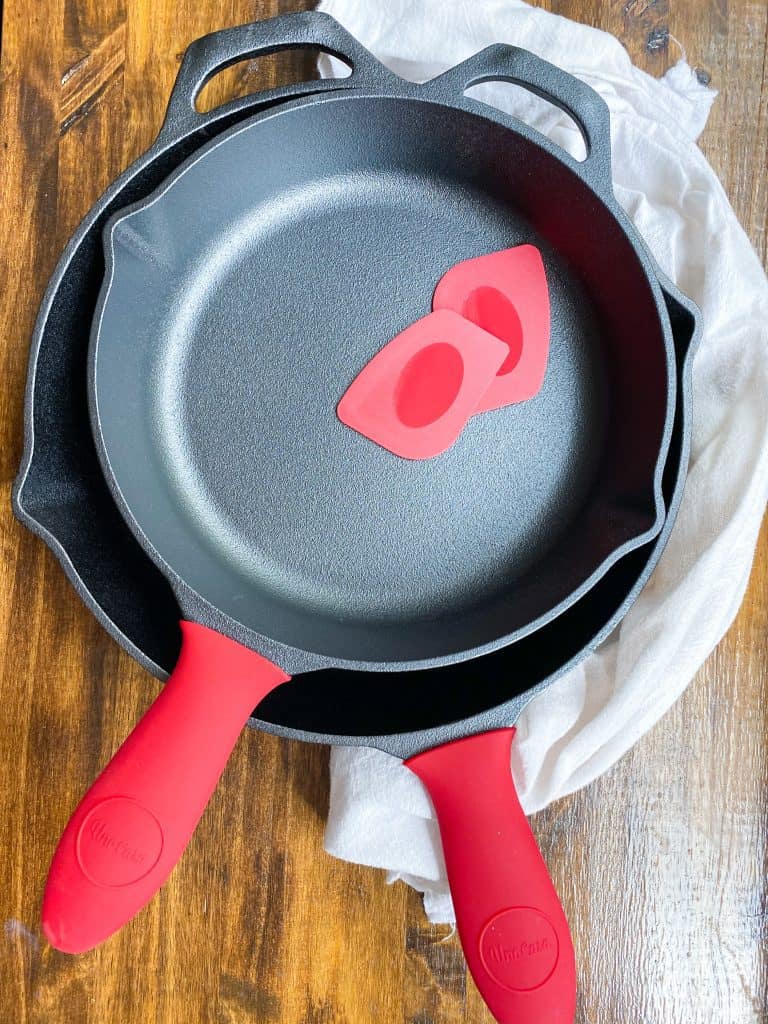 We can get so focused on what food we should or should not be eating to stay or get healthy, that we lose sight of the big picture. For me, it is not just the food that matters, it's how we prepare it, what we prepare it in, and all the products that we put into our bodies. The pots and pans we cook with are just as important as the food that goes in them.
It is no secret that I love cast iron for cooking but do you know why? Let's talk about the benefits of cooking with cast iron.
Benefits of Cast Iron
Cast iron cookware has so many benefits besides health. Cast iron pans are inexpensive, they are virtually indestructible, they are so easy to clean and they are true workhorses, going from the grill to stovetop, to oven with ease. Sometimes you may spend a little more upfront on a good cast iron pan but they will last you forever, making the overall purchase very inexpensive.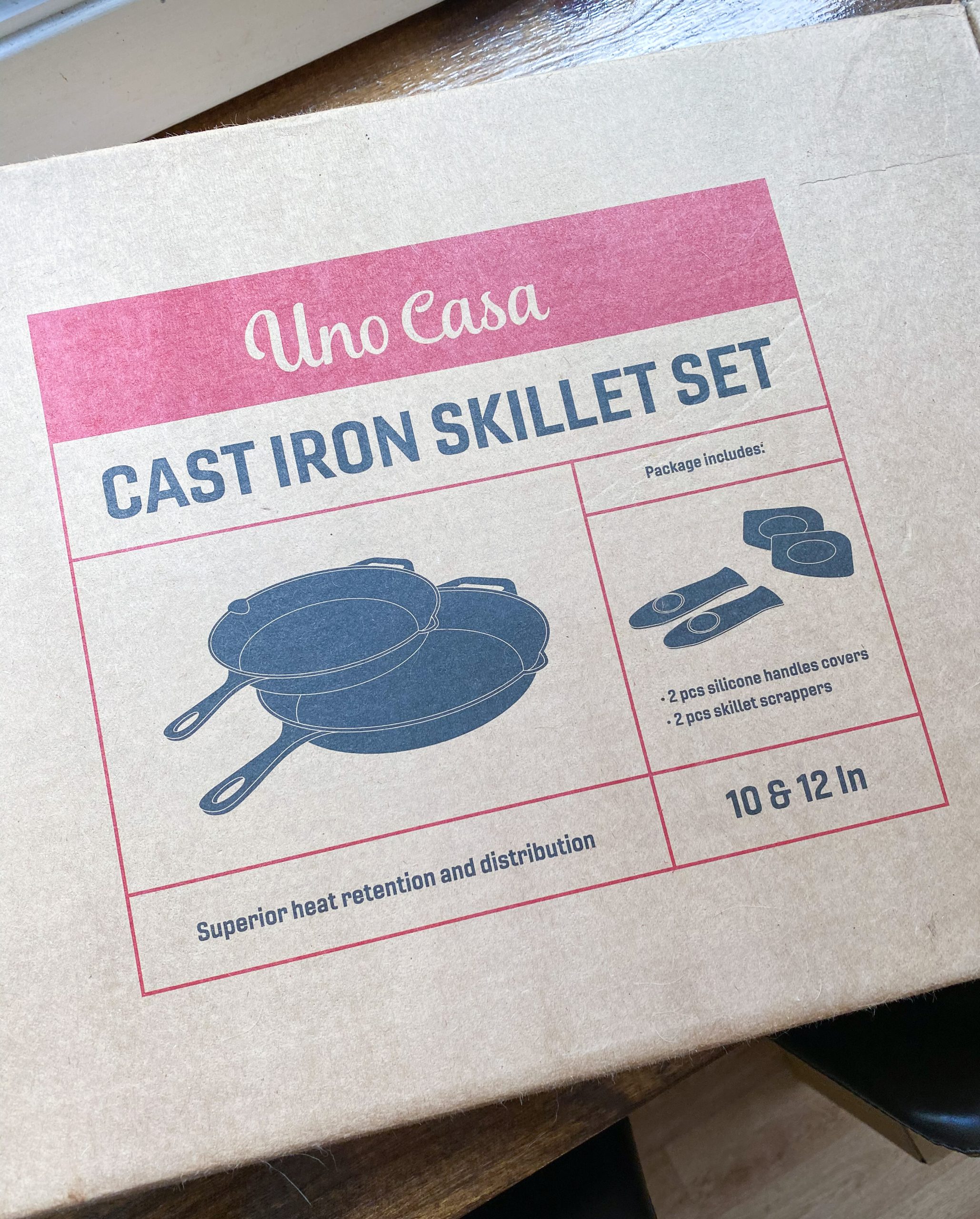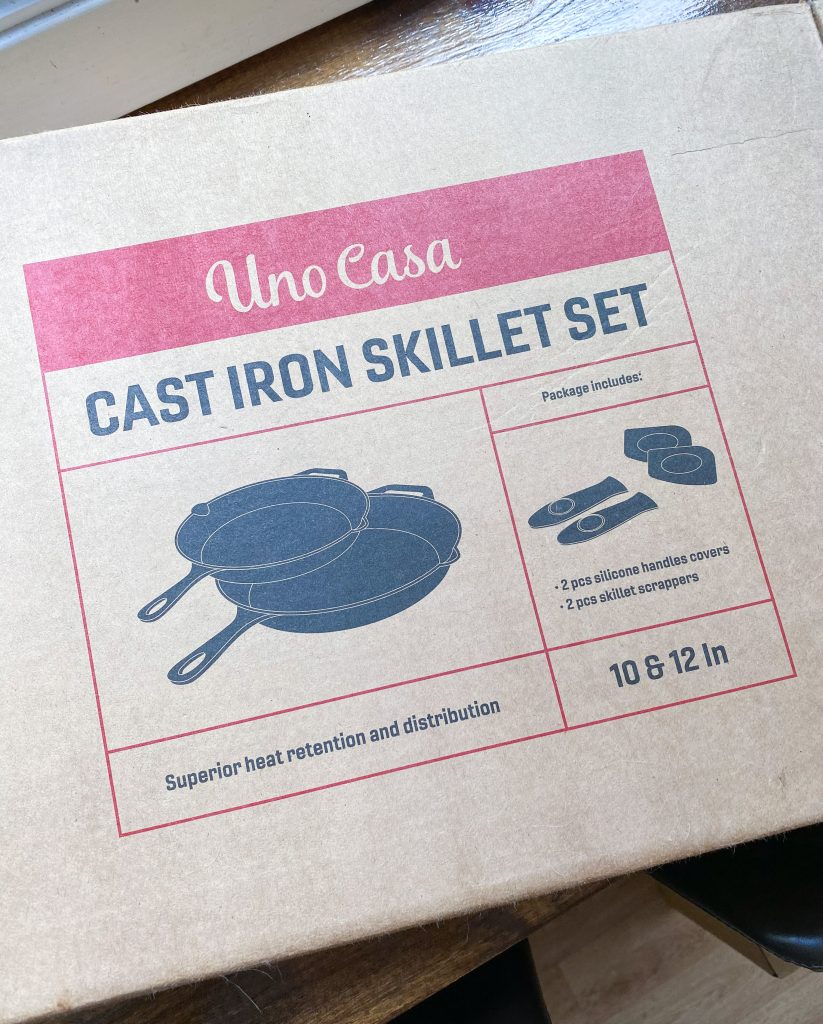 Benefits of Cooking with Cast Iron
My favorite cast iron brand is Uno Casa. They really focus on making quality products at a price that all budgets can afford.
Cast iron is naturally non-stick. Non-stick pans made with Teflon can be found everywhere. When heated to high temperatures they release chemicals into the air called perfluorinated compounds (PFCs). Scratched non-stick pans release even more PFCs into your food. Studies have linked certain PFCs, namely PFOA and PFOS, to numerous health problems. When "seasoned" properly, cast iron pans are naturally non-stick, just without the chemicals, so get rid of your non-stick pans and invest in some cast iron skillets.
Besides being naturally non-stick, a well-seasoned cast iron pan also requires less oil for cooking. Their ability to retain heat also lends itself to healthy cooking, which includes water-based methods such as braising and poaching as well as quick broiling and grilling.
Did you know that cast iron increases the iron content of food? A study published in 1986 compared 20 foods cooked in a seasoned iron skillet and found that all but 2 foods showed an increase in iron levels. There was an 8 percent increase of iron in fried tortillas to more than 2,000 percent in applesauce! The study concluded that foods with more moisture, more acidity, and longer cooking time increased more in iron content during cooking in iron cookware. Tomato sauce had 87.5 mg of iron when cooked in a cast iron pan, but a mere 3.0 mg when cooked in a glass pan (per 100g serving, which is less than ½ cup). Even non-acidic and quick-cooking foods, like eggs, saw a five-fold increase in iron content when cooked in an iron skillet.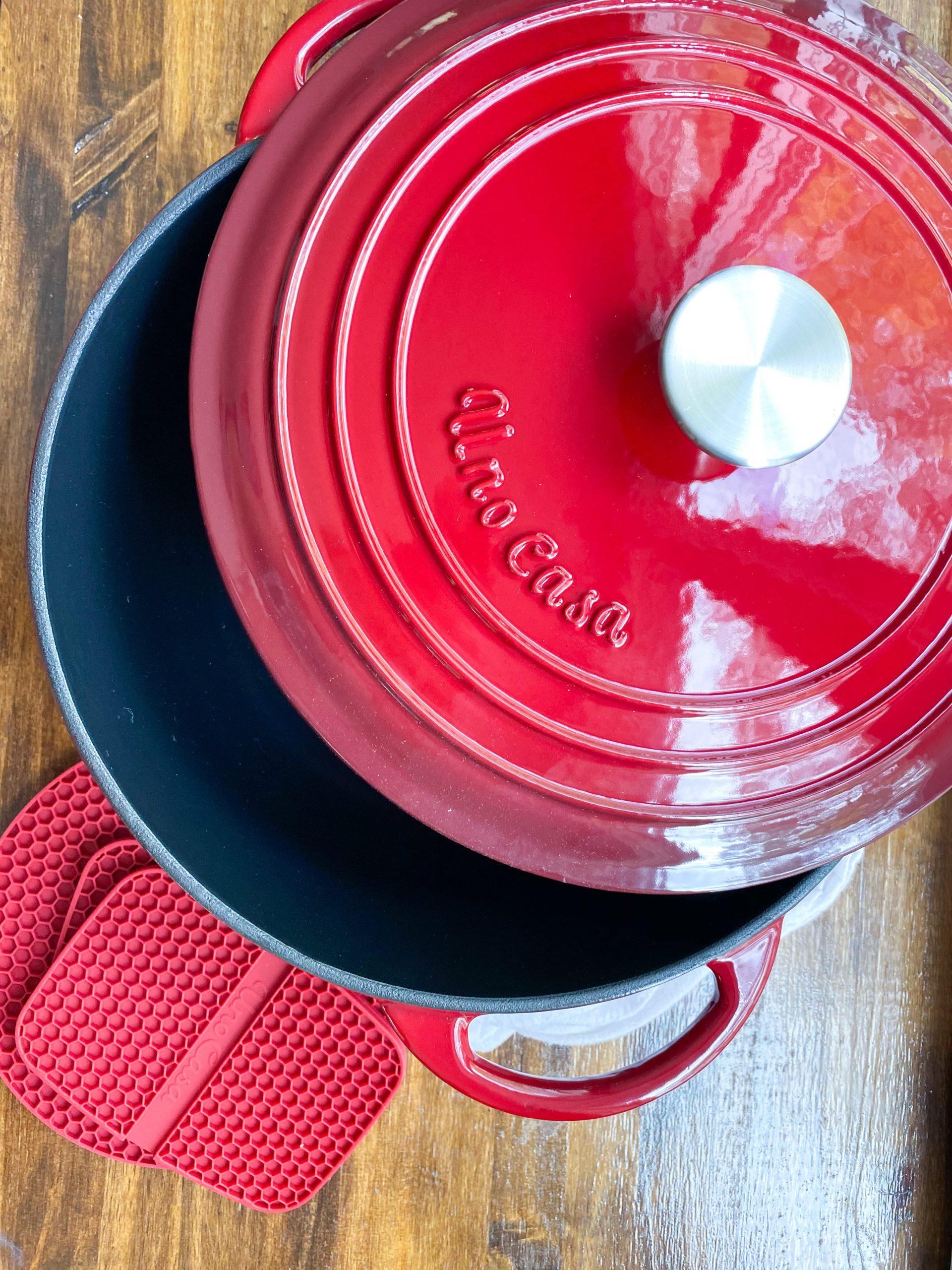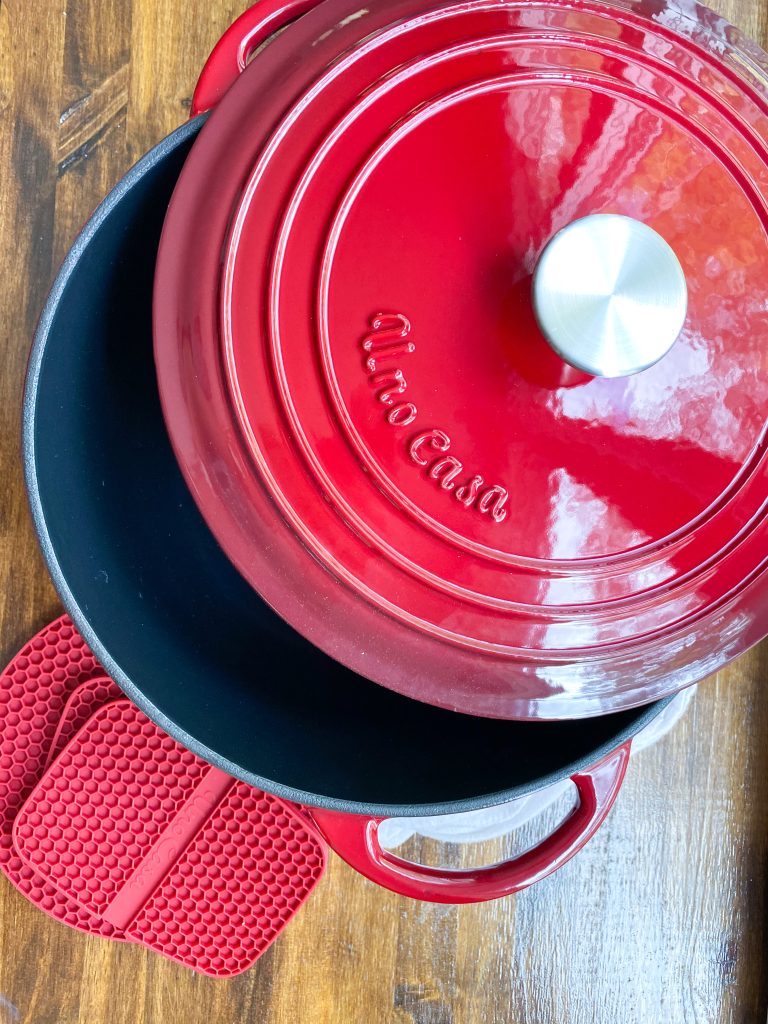 Advantages of Using Cast Iron
Cast iron pans are noticeably hefty. Your first time picking one up, you may be surprised by the weight. This construction allows them to hold heat longer than other pans. Unlike some non-stick pan coatings, cast iron pans are generally made of 100% natural materials, that is iron and oil. This makes it a perfect choice for clean cooking.
Uses of Cast Iron
So now that you know the benefits of cooking with cast iron, lets' look at some amazing recipes you can make in your cast iron.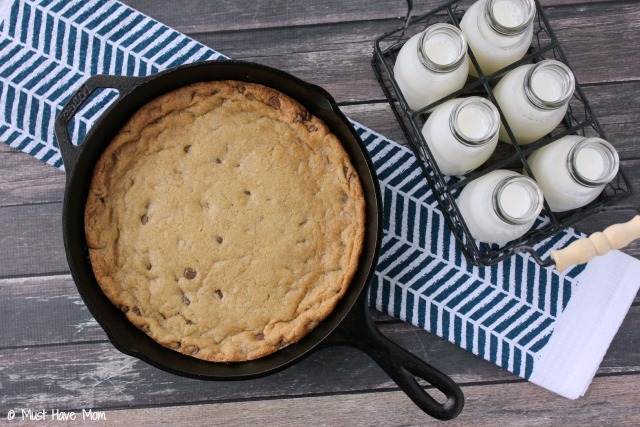 This hearty dish uses my favorite cast iron dutch oven.