Air Fryer Turkey Breast Recipe, Perfect for Thanksgiving
Thanksgiving is coming and that means not only planning a menu but trying to time everything so that it all comes out at the same time. The turkey is typically the biggest part of the meal and also happens to take up the most prime real estate in the oven. This year, I am shaking things up by doing an air fryer turkey breast.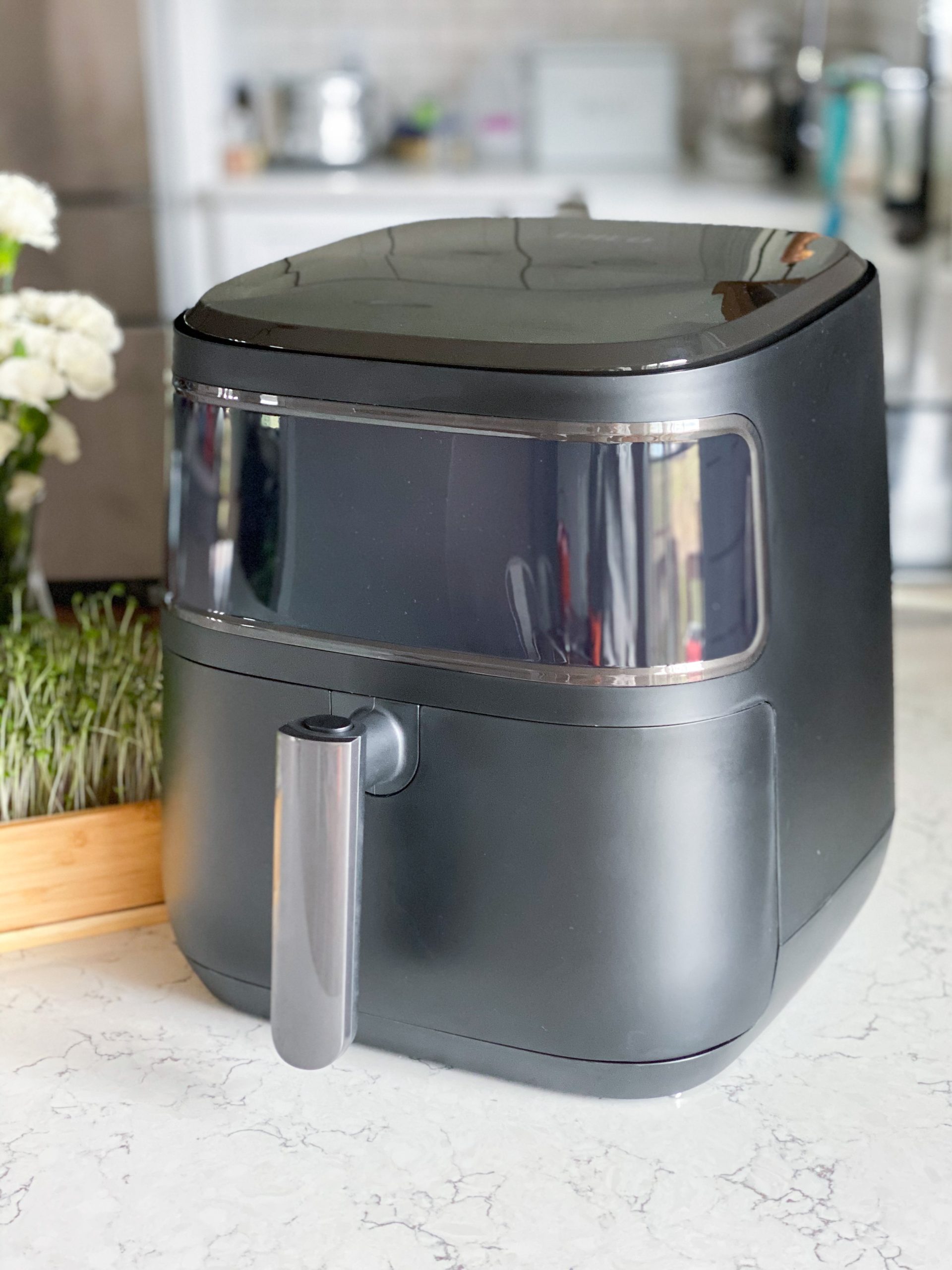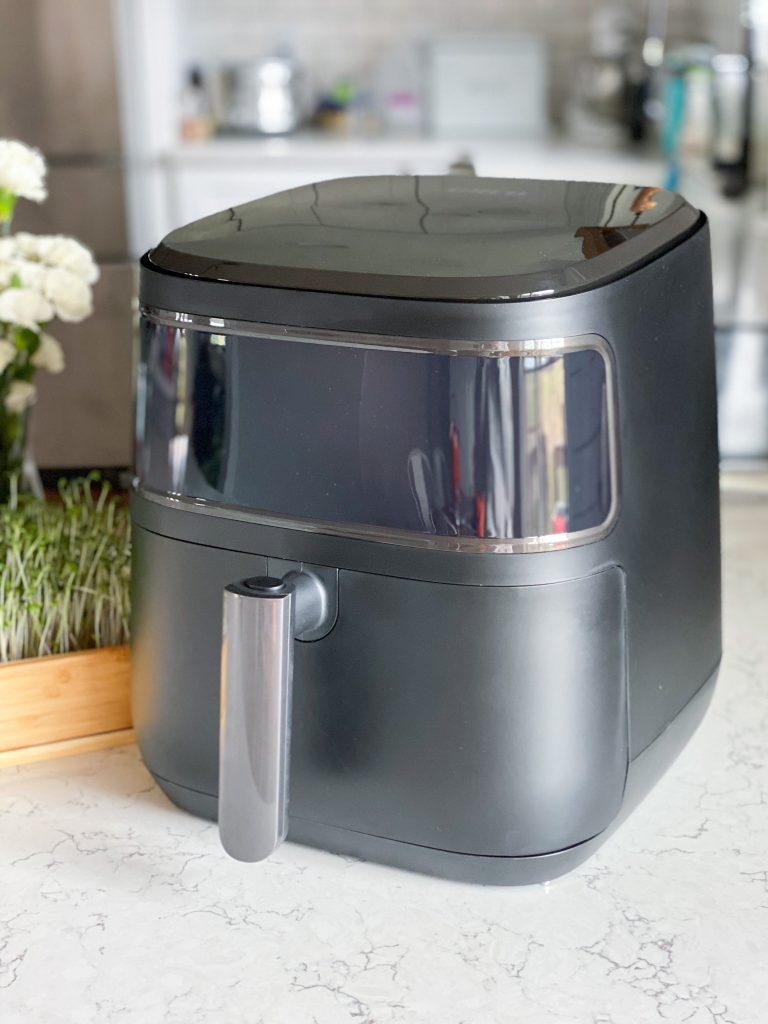 It is no secret that we love our air fryer. From Healthy Green Bean Fries to Air Fryer Gluten-Free Chicken Strips, we use our air fryer often for a quick but healthier meal than traditional cooking methods.
Can you air fry a whole turkey?
You can actually air fry a whole turkey. However, you will need an air fryer that is at least a 16-quart air fryer. Most of us don't have one that large, so for this post, we are going to do a turkey breast. A four pound turkey breast is plenty for four people along with all the sides.
Turkey Breast in the air fryer
What I love most about using an air fryer for turkey is how it cuts down cooking time. I can have the turkey breast ready to serve in about an hour. That also means this Thanksgiving-style turkey dinner can be made almost any night of the week. Here are a few other benefits of air fryer turkey breast:
Extra oven space: Using an air fryer frees up that oh-so-important oven space.
Even cooking: Because air fryers circulate air around the food, all sides of the turkey are evenly heated as it cooks.
Crispy skin: Your air fryer will do a fantastic job at creating a crackly, crispy skin on the turkey. While the inside promises to remain juicy.
Healthier turkey: The air fryer uses less fat and oil to cook a turkey breast.
Just look at that beauty!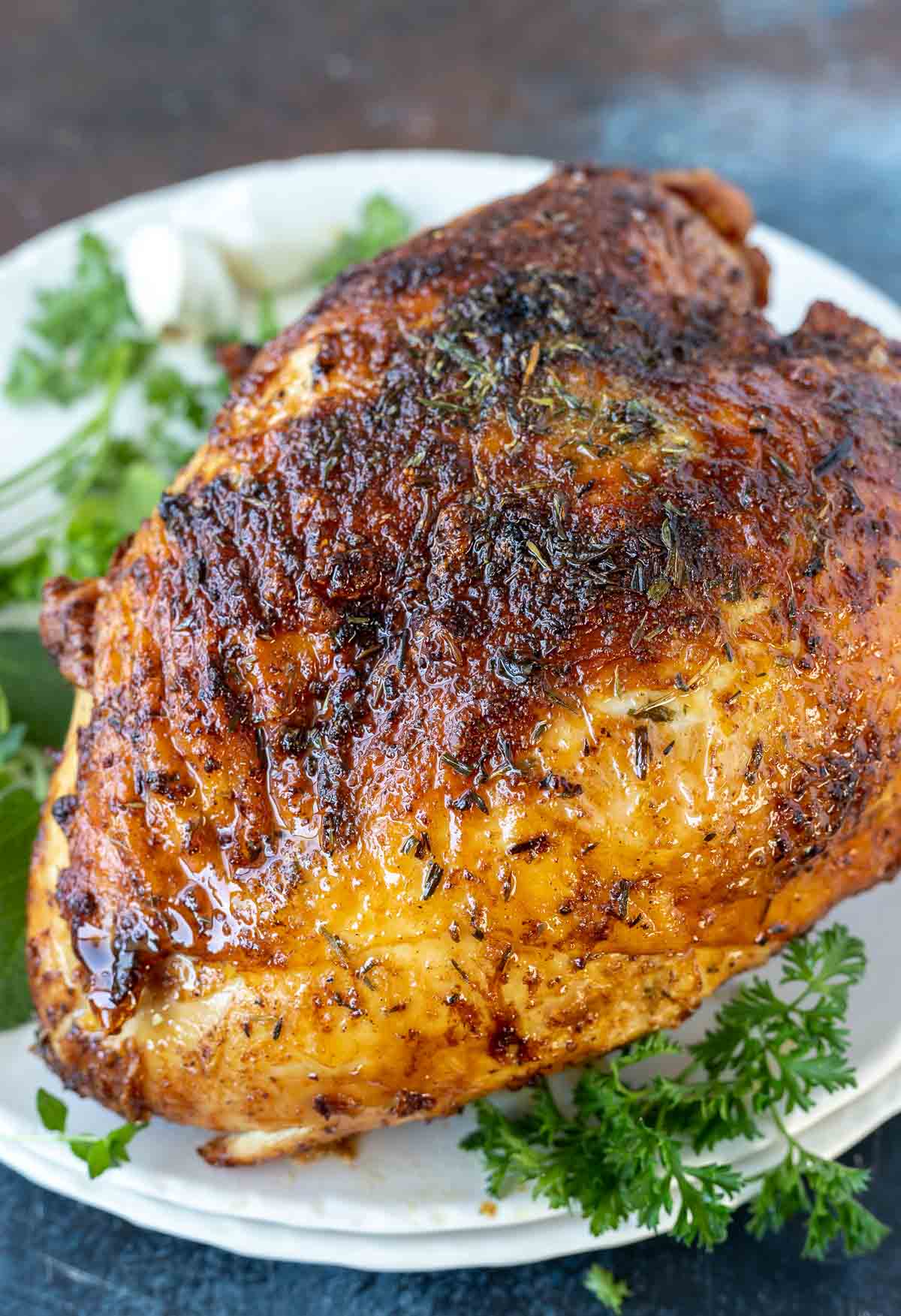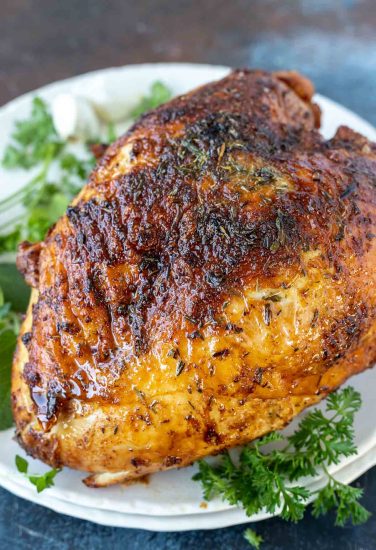 Dreo Air Fryer Pro Max
Don't trust your turkey breast to just any air fryer. The Dreo Air Fryer Pro Max is a 6.8 quart, LED Touchscreen, Easy to Clean, with Shake Reminder air fryer. It has an oven-grade smart temperature control system to make the ingredients crispy outside and tender inside. Enjoy healthier food with a better taste thanks to the 360°hot air circulation heating your food evenly.
Dreo is an all-around use air fryer with temperatures from 100℉ to 450℉. This air fryer can handle anything from yogurt to turkey with ease.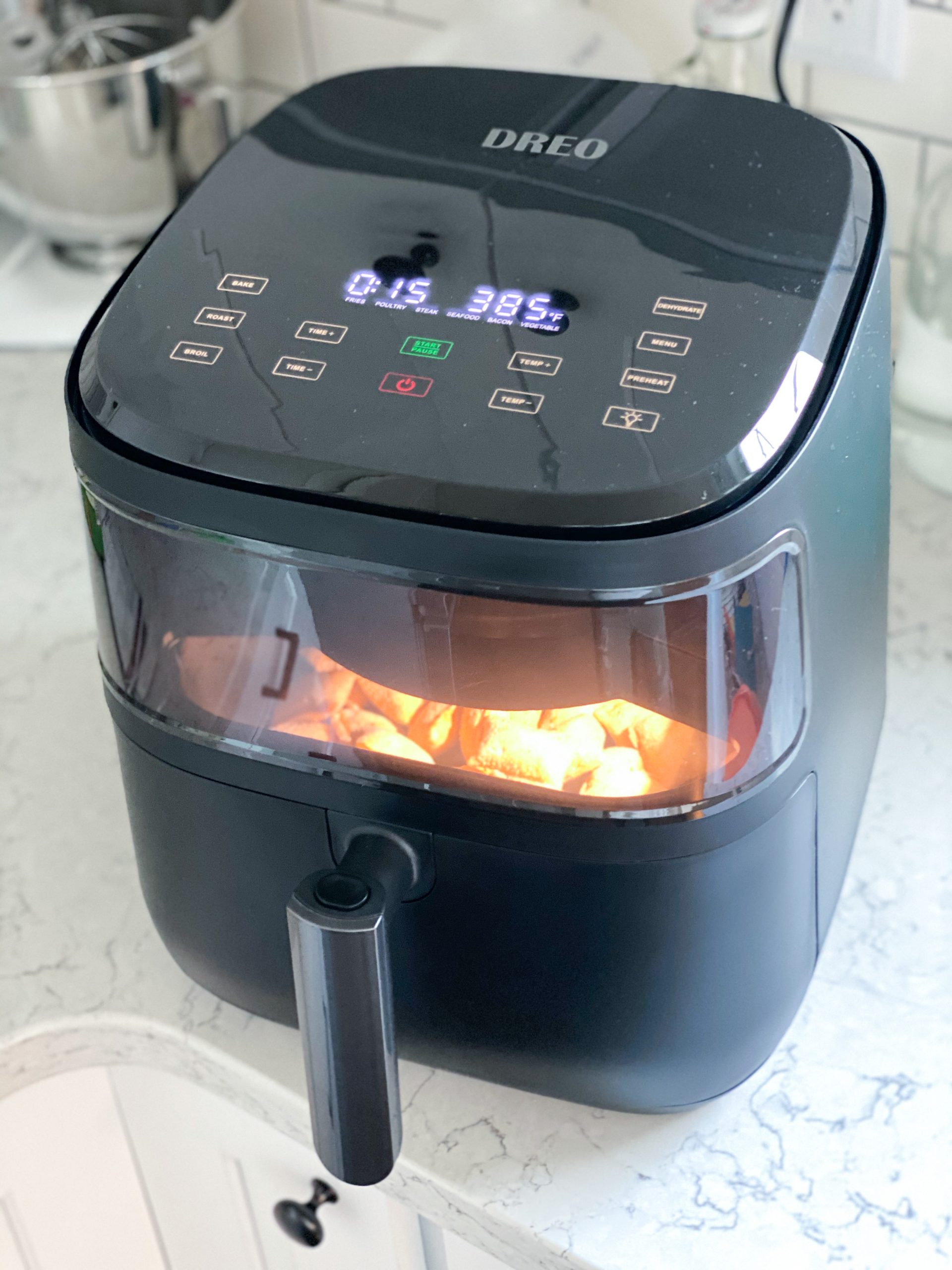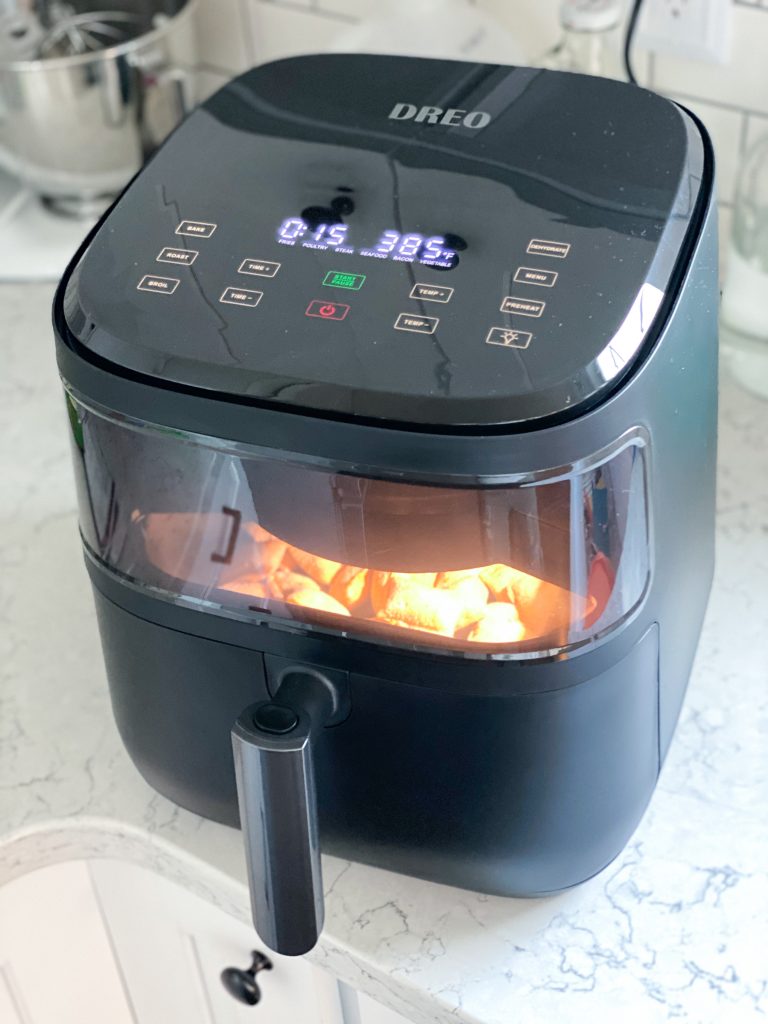 One thing I love most is it has a Transparent Viewing Window: Dreo's one-of-a-kind viewing window with an ergonomic design lets you check your food anytime without having to remove the basket. You can watch your food cook and check on it with just a peek. This is my FAVORITE part! No longer do we need to stop the cooking process to see how the food is doing. We can easily see how it looks and if it is done or not.

It is also so easy to clean. The BPA-free coating makes it non-stick for easier cleaning. It breaks down easily and is dishwasher-safe for added convenience.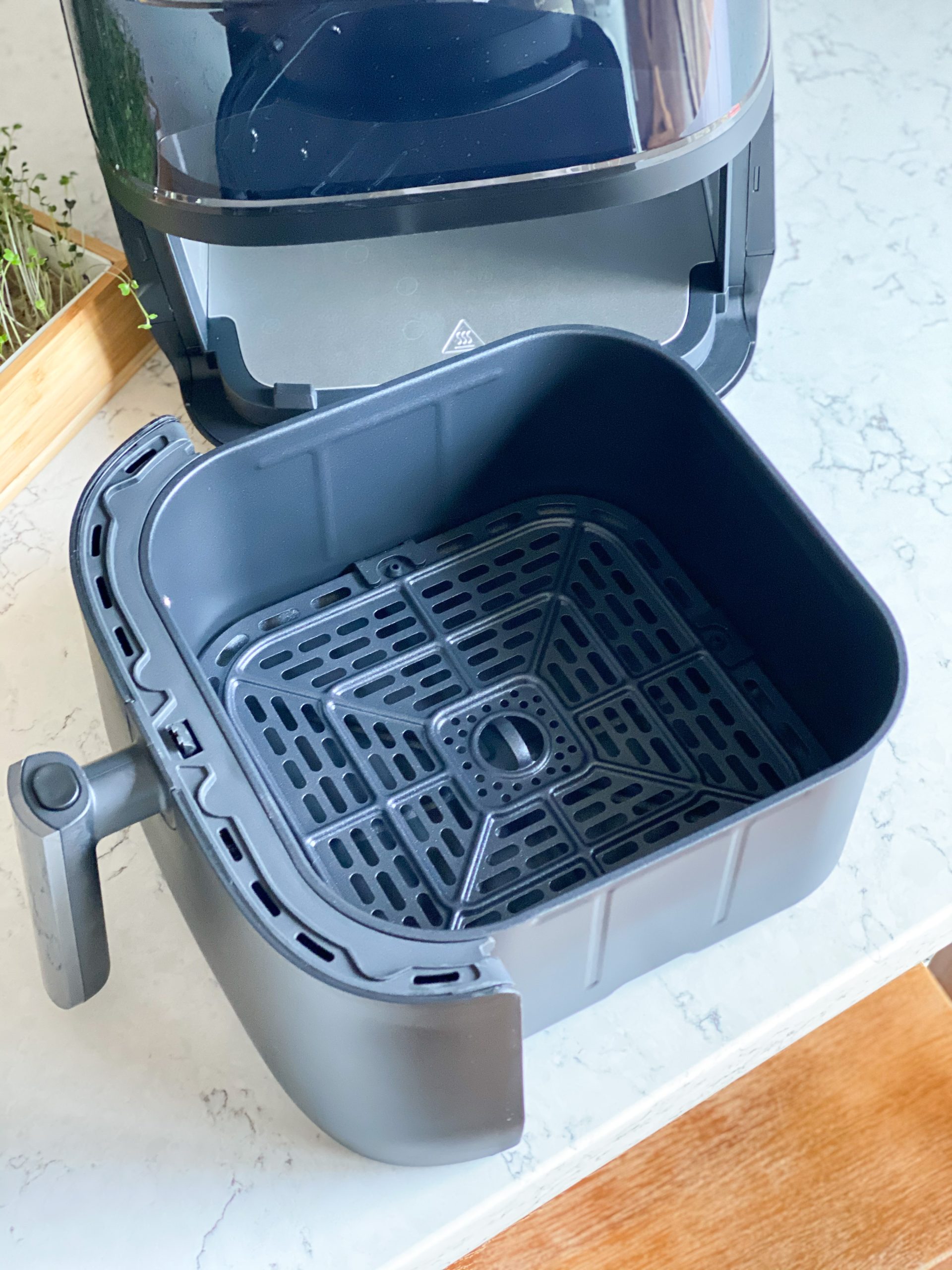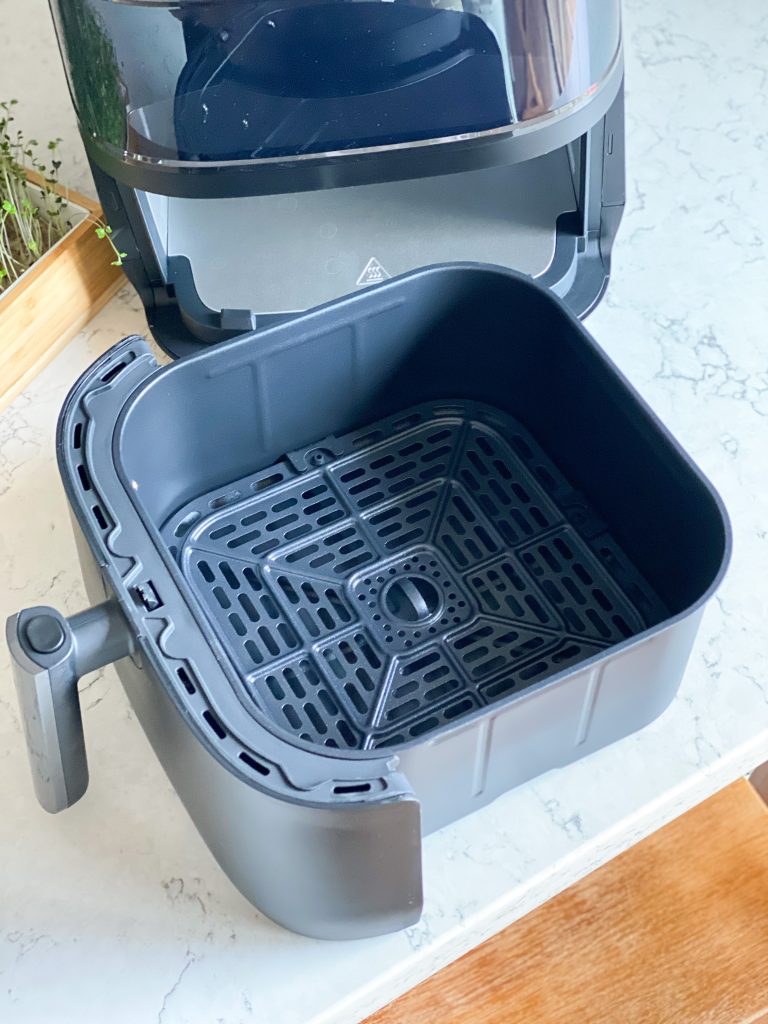 Air Fryer Turkey Breast Recipe
This air fryer turkey breast is so simple. All you need is 4 ingredients. You will need:
Bone-In Turkey Breast
Oil
Salt
Poultry Season
Then all that's left to do is rub turkey breast with oil, salt and seasoning. For the full recipe including cooking times, check out Tasty Air Fryer Recipes.
This leaves a lot more time and room in the oven for other Thanksgiving side dishes, like Mini Hasselback Potatoes.
Have you ever made a turkey breast in the air fryer? How did it turn out?