Did you all realize that Mother's Day is this Sunday?? Yes, I said this Sunday. Not sure what you are getting your mom yet? If you ask my husband what one gift he always buys me for any special occasion he will tell you it's TURTLES® candies. I love them. I savor them. I hoard them and I don't even feel bad when I don't share. They are my favorite candy! So in honor of Mother's Day (but really who needs a reason?), I made these amazing no bake mini TURTLES® cheesecakes. I started with my favorite go-to easy mini cheesecake recipe and got creative from there! I promise you these are super easy even for the beginning baker so make some for YOUR mom this weekend. She'll think you slaved away over these masterpieces and you don't need to tell her that they were easy.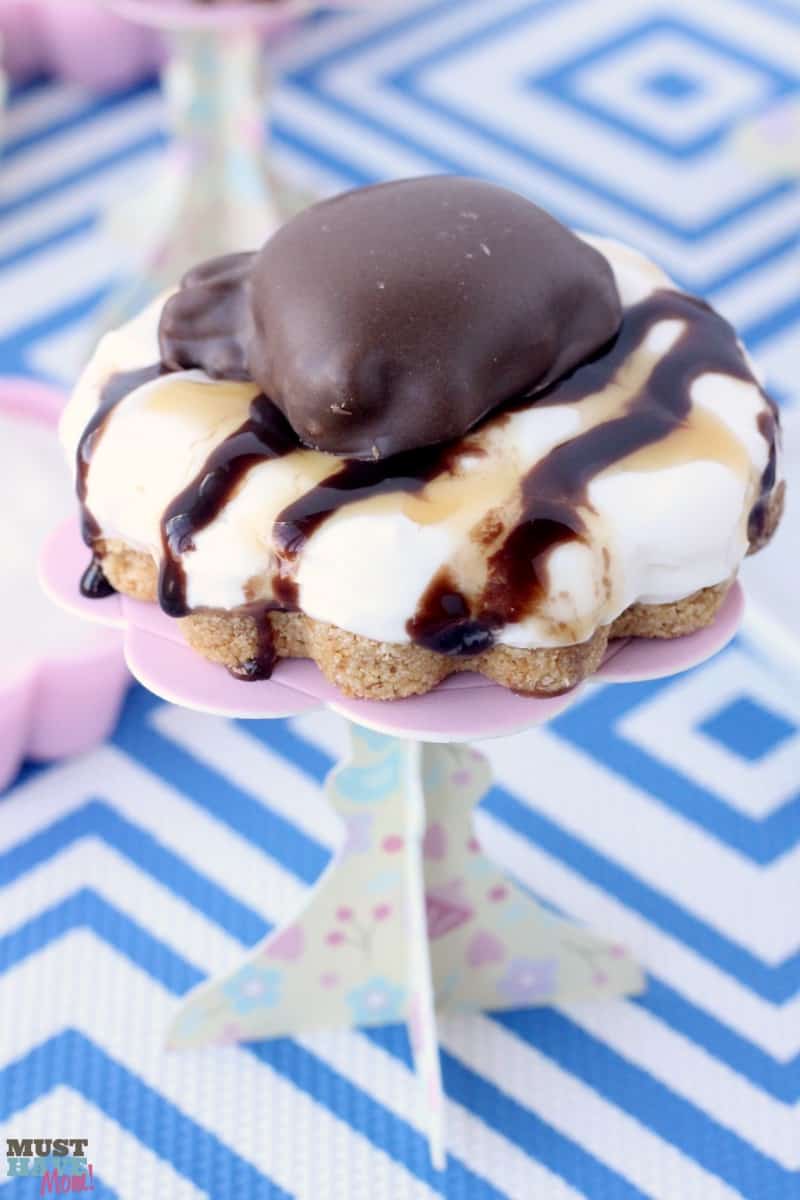 Just take a drool-worthy stare at those decadent drips of chocolate sauce and that beautiful TURTLES® caramel nut cluster on top! Okay now that you are drooling I'll show you how easy these are to make.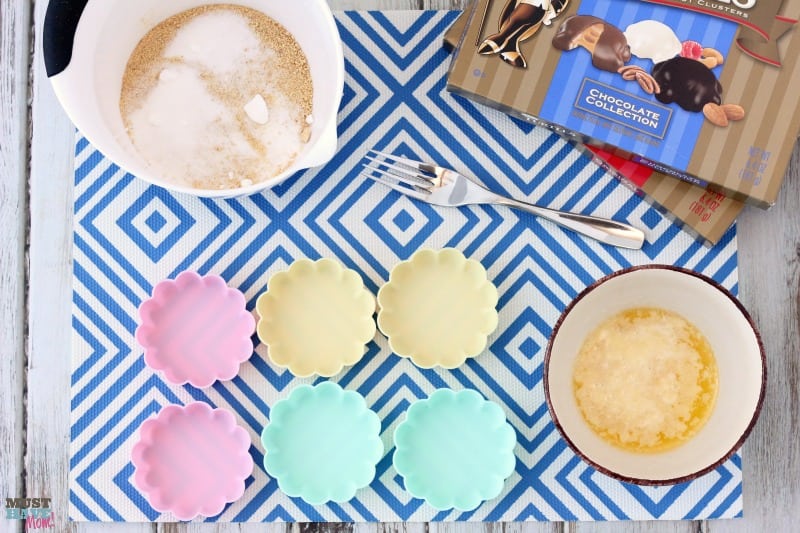 You'll need a few basic ingredients and of course you'll need a box of TURTLES® candies. I went with the collection box which had three different varieties in it (Original Pecan, Dark Almond, & White Raspberry) and I also grabbed an entire box of the original TURTLES® candies because those are my favorite. This way you can make a variety of TURTLES® cheesecakes, each with a different variety of TURTLES® candies topping it. If you're not feeling like a baker then just grab a collection box of TURTLES® candies and your mom will still be thrilled.
You'll also need graham cracker crumbs, sugar, butter, cream cheese, vanilla extract, powdered sugar, sour cream and heavy whipping cream. Chocolate and caramel sauce are also a must!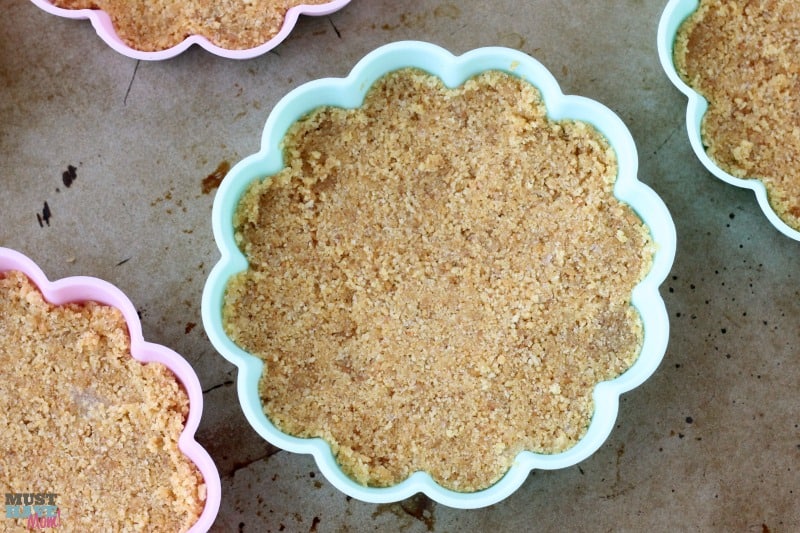 Start out by combining the graham cracker crumbs and sugar. Then add the melted butter and mix until well-combined. Now press the mixture into a silicone tart mold. If you don't have little tart molds you can also use cupcake molds or a mini muffin pan. Now put them in the fridge until you are done making the filling. This helps them firm up.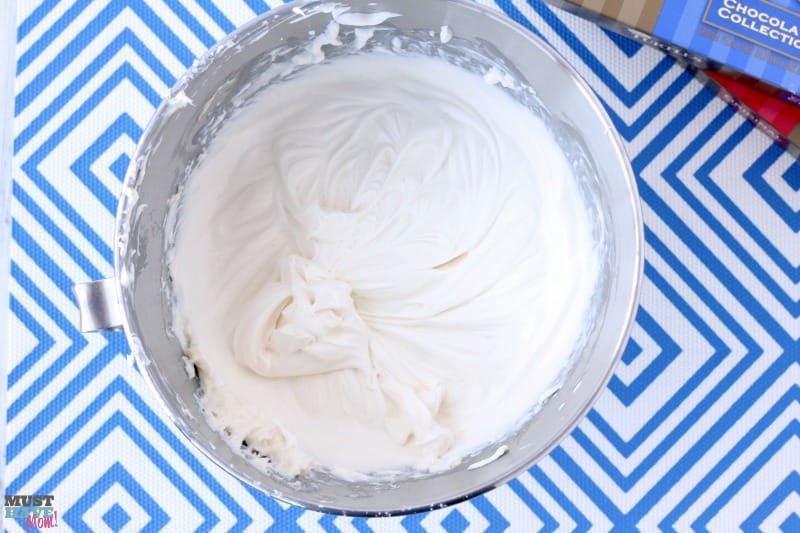 Next in a mixing bowl (using a stand mixer) mix the cream cheese, powdered sugar and vanilla about 2-3 minutes until it reaches a smooth and light texture. Add the whipping cream slowly and then add the sour cream and mix an additional 4-5 minutes until mixture is creamy and thick.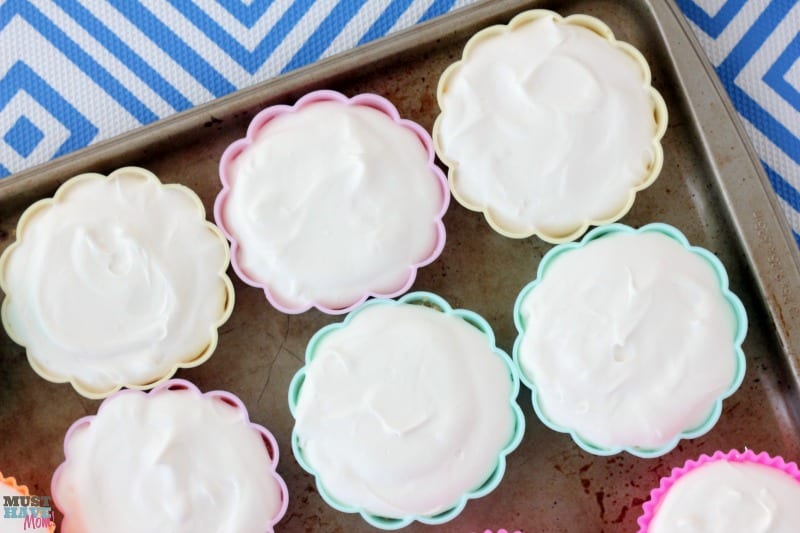 Then spread the mixture on top of the prepared crust. Fill it to the top of your tart mold. Now refrigerate at least 4 hours or overnight to allow them to set and firm up.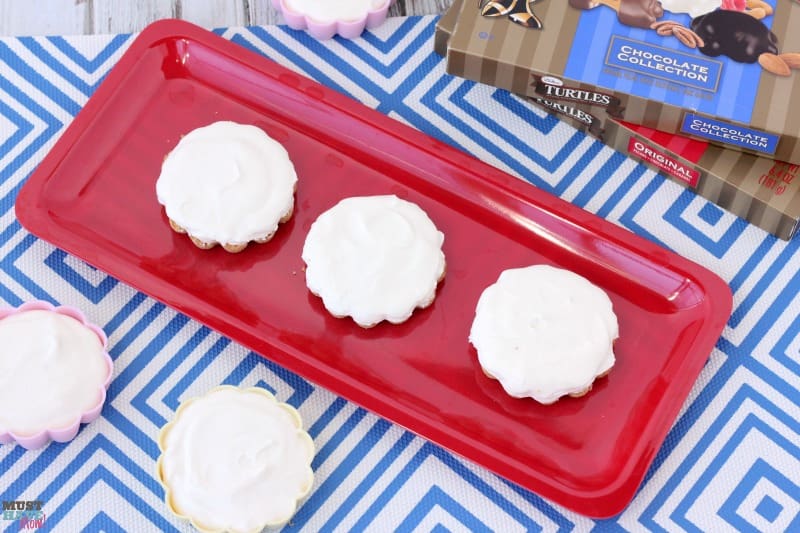 Once they have chilled you can carefully pop them out of the molds.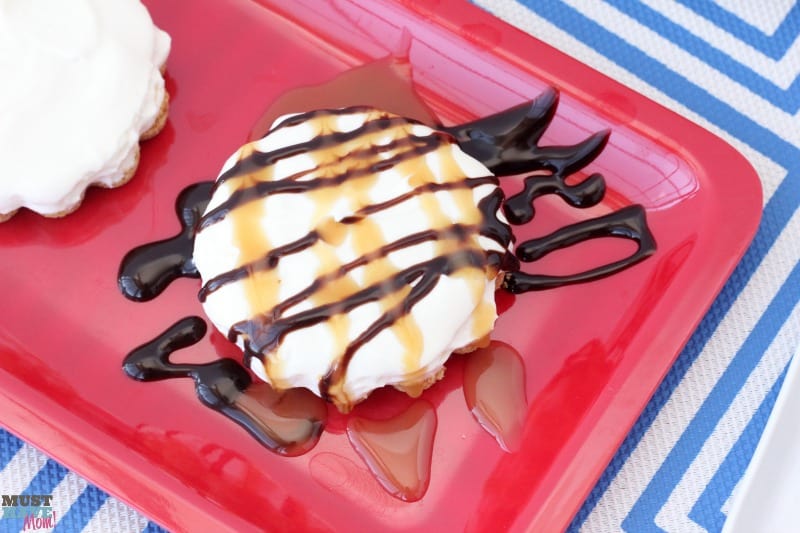 Next, drizzle them with chocolate and caramel sauce. I used the same kind you would use on ice cream, but you can make your own or use whatever variety you want to.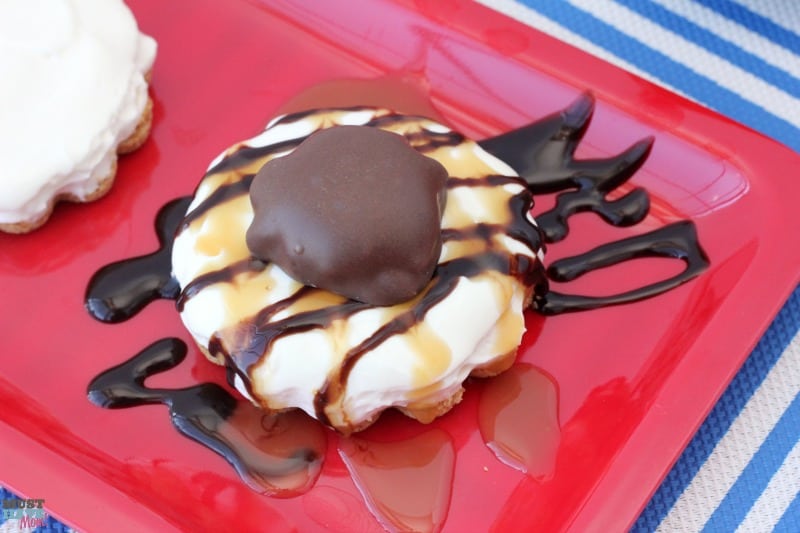 Now top it with a TURTLES® candy, the perfect combination of nuts, caramel and chocolate!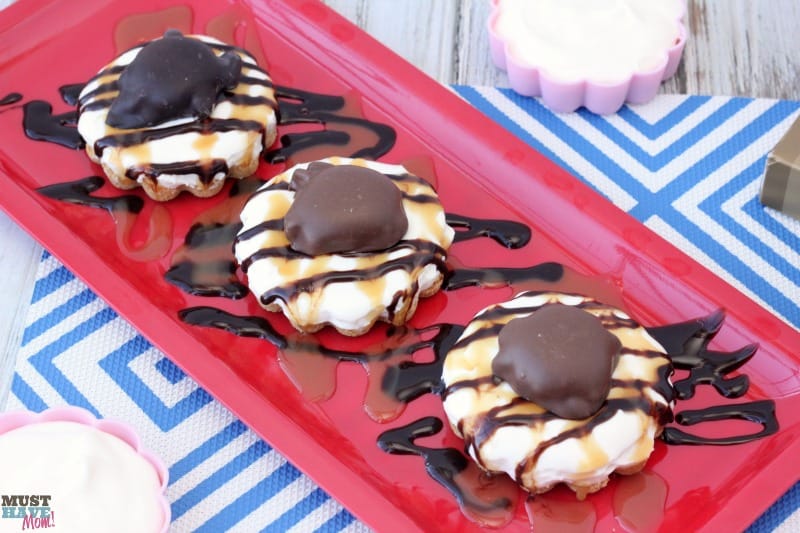 Serve them immediately or return to the fridge. I suggest waiting until you are ready to serve them before topping them with chocolate, caramel and a TURTLES® candy. They will keep better without the topping on them and refrigerating the TURTLES® candy will make it hard.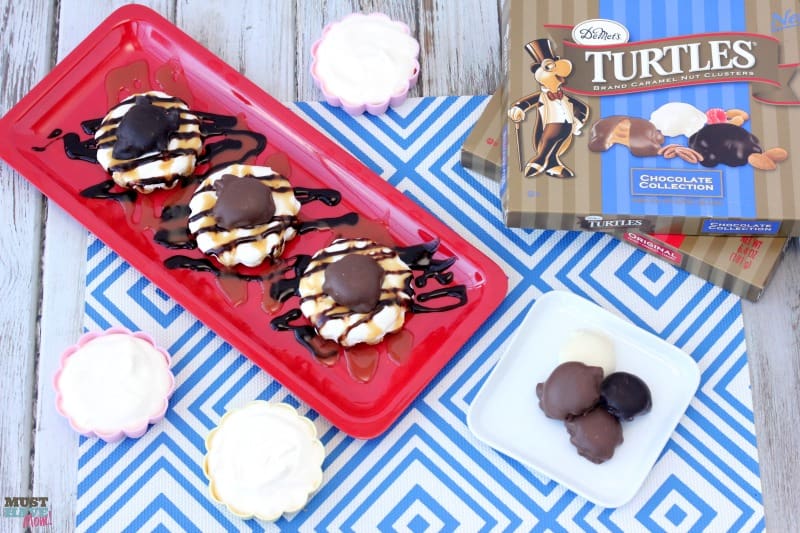 These will last in the fridge for at least a day or two but I wouldn't make them any further ahead than that or the crust will begin to get soggy.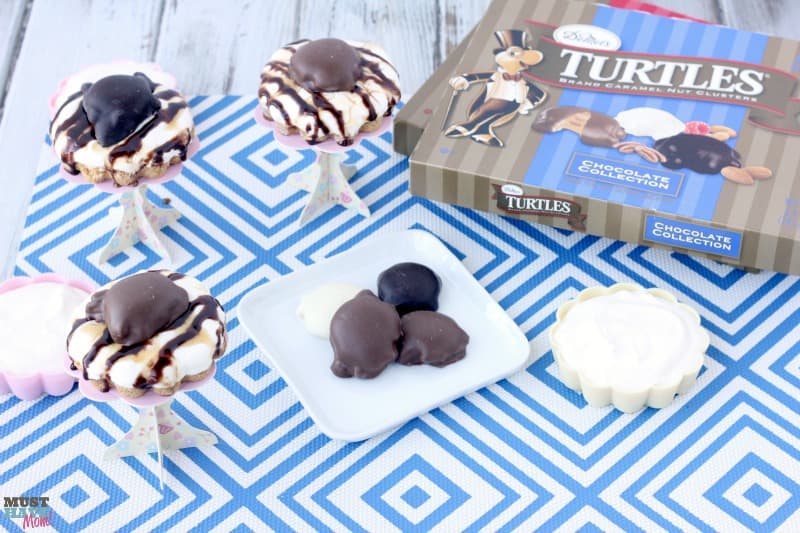 If you really want to wow your mom or the Mother's Day brunch crowd you invited over then grab some of these cute little cupcake stands for serving your mini cheesecakes! They make them look extra fancy.
Print off the recipe below! Be sure to share it on Facebook and pin the photo below if you enjoyed this recipe! It will make it easier for you to find it later!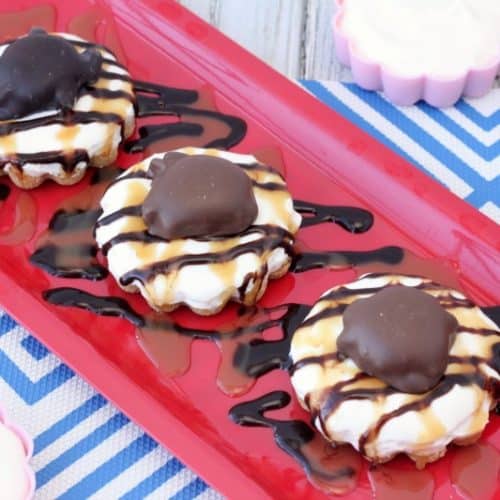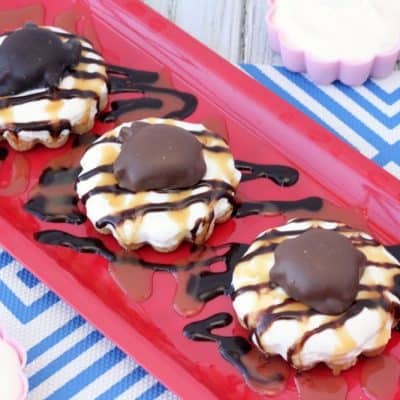 No Bake TURTLES® Cheesecake! Easy Mini Cheesecake Recipe
Easy mini cheesecake recipe that requires no baking and whips together quickly!
Ingredients
Crust
1 1/2

cups

graham cracker crumbs

about 14 rectangle graham crackers

2

tablespoons

granulated sugar

6

tablespoons

butter

melted
Filling
16

oz

cream cheese

softened to room temperature

1

cup

powdered sugar

1

teaspoon

vanilla extract

3/4

cup

heavy whipping cream

1/2

cup

sour cream
Topping
Chocolate sauce

Caramel sauce

TURTLES® caramel nut clusters candies
Instructions
Crust: In a medium bowl combine graham cracker crumbs and sugar and give it a quick stir. Then add the melted butter and stir with a fork until all graham cracker crumbs are moistened.

Press the crust mixture into the bottom of silicone tart molds (or cupcake molds or mini muffin pans). I used two spoonfuls for each tart mold so that it went about halfway up the mold. Place in fridge while you prepare filling.

Filling: Using your stand mixer mix the cream cheese, powdered sugar and vanilla for 2-3 minutes until it is well mixed and has a light, smooth texture. Slowly add in whipping cream and sour cream and mix an additional 4-5 minutes until it reaches a creamy, thick texture.

Spread the filling evenly into your prepared crusts, filling the molds to the top. Refrigerate at least 4 hours or overnight.

Before serving top with chocolate sauce, caramel and a TURTLES® candy.

Store in the fridge. *Don't add topping until you are ready to serve them.