Natural Ways to Prevent Cold & Flu Even If You've Been Exposed!
*This post brought to you by iHerb. All opinions and text is my own. This post is not intended to diagnose or treat any disorder. Please consult your doctor for medical advice.
Cold and flu season is about to hit hard now that fall and winter are swooping in, but you don't have to be a sitting duck and wait to get sick. You can defend yourself and boost your immune system with these natural cold and flu defenses. I'll show you how!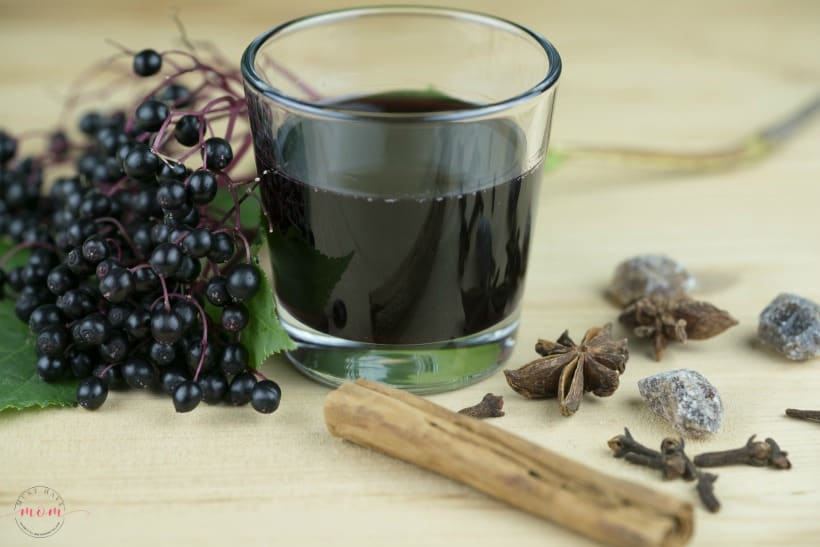 As a Registered Nurse, I used to be the biggest advocate for the annual flu vaccine. After a LOT of research I am no longer a proponent for the flu shot and instead, I turn to natural remedies that have been scientifically proven to be far more effective than the flu shot, without all the possible side effects. Want to keep your family healthy the natural way? I'll show you how and I'll show you the research behind what I'm sharing with you.
Natural Cold and Flu Defense
One of the best ways to prevent the flu or a cold from coming on is to have a strong immune system. This isn't as simple as popping a multivitamin each day as the immune system and our bodies are complex. There are several things you should be doing to up your defenses and strengthen your immune system. You want to be offensive from multiple angles so your body has the best chance at naturally defending itself.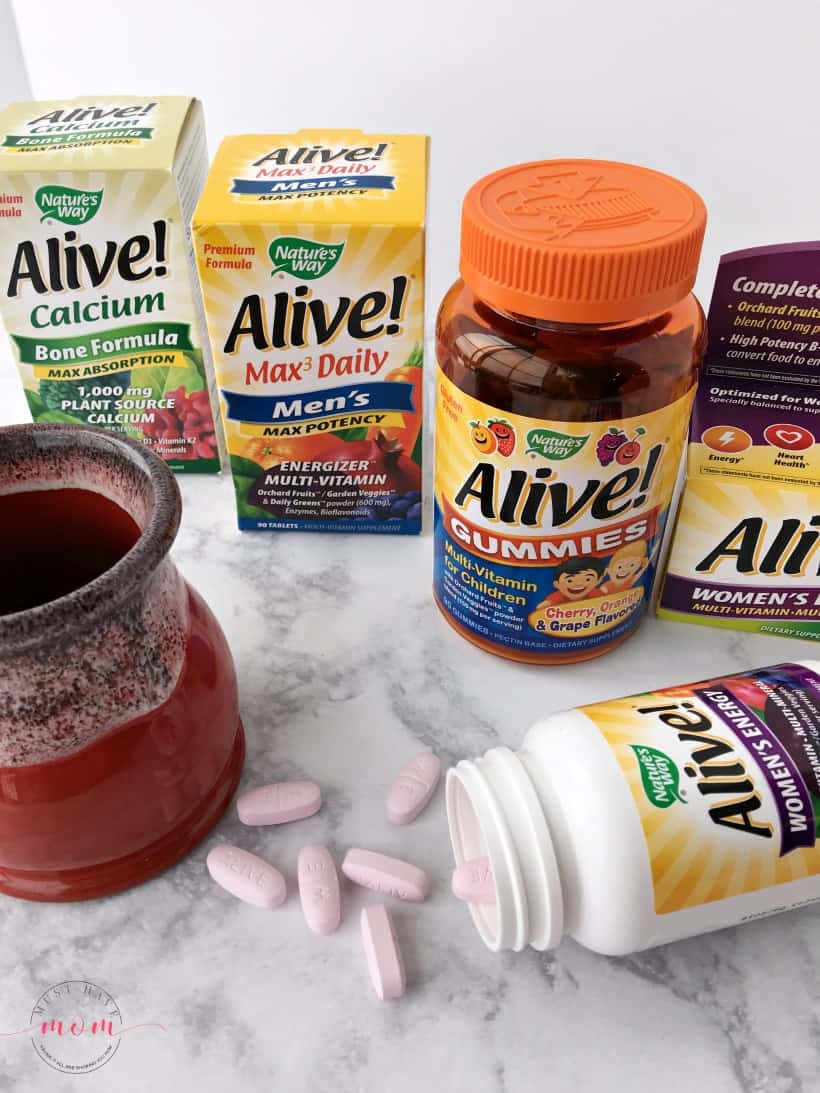 Multivitamins – Everyone in the family should be taking a daily multivitamin that is designed for their body's needs. It is always best to get your nutrition from food, but a multivitamin helps to fill in the gaps that may exist in your diet.
Our kids take Nature's Way Alive! Gummies. They have a very clean ingredient list (including my favorite, elderberry!) and don't contain any yeast, wheat, dairy, eggs, soy, peanuts, artificial flavors or preservatives.
For women, I recommend Nature's Way Alive! Women's Energy, Multivitamin-Multimineral. This vitamin is specially formulated for women and focuses on energy, heart health, strong bones, immunity boosting, eye health and healthy skin, hair and nails.
For men, I recommend Nature's Way Alive!, Max3 Daily, Men's Max Potency. This vitamin is specially formulated for men and focuses on bone health, cell structure, digestion support, eye health, heart health, immune defenses, metabolism and building muscle.
Calcium – Taking Calcium is known to promote strong bones, but did you know it also helps boost your immune system? Calcium seems to play a central role in the activation of cells of the immune system (Source). We take Nature's Way, Alive! Calcium, Bone Formula to boost our immune system and promote good bone health. As a caucasian, blond female, my chance of osteoporosis is high so taking daily calcium is also a great way to prevent that.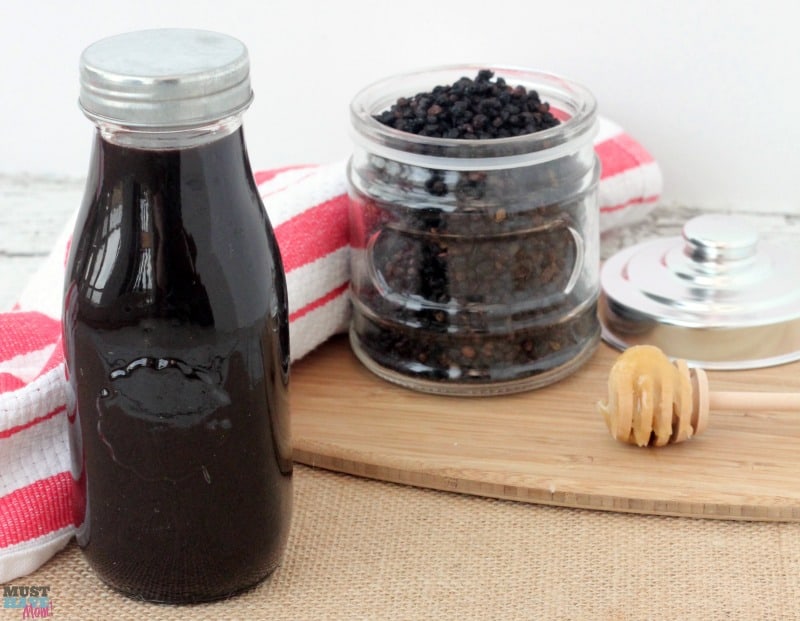 Elderberry – I wrote an entire post on the benefits of elderberry and how it has been proven to be more effective than the flu shot. Yes, you read that correctly, elderberry is more effective than the flu shot. It is also more effective at shortening the duration of the flu than Tamiflu is. Read all the research and details about elderberry and grab by elderberry syrup recipe.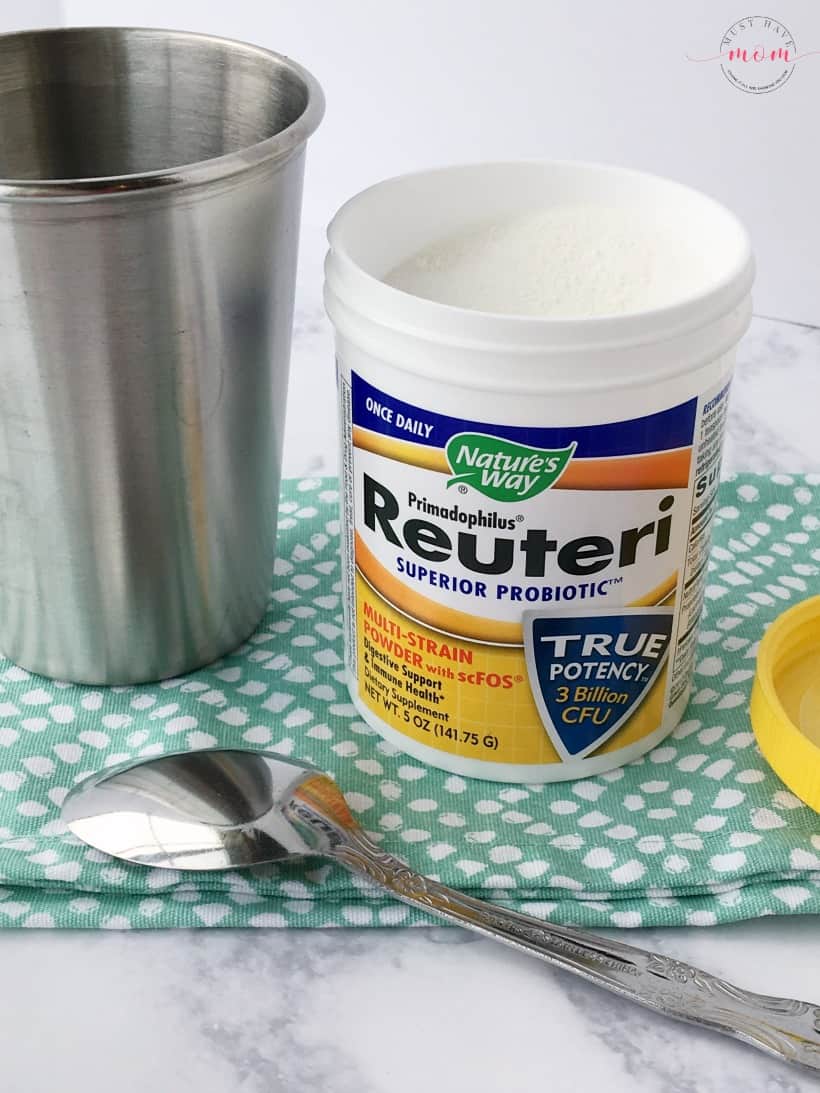 Probiotics – Having good gut health has everything to do with your overall health. Not only does this mean you should eat a healthy diet and limit sugar and grains, but you also should be taking a daily probiotic. This helps restore good gut flora and aid in proper digestion and overall health. You'd be amazed by the huge role that your gut health plays in your health. If you ever have time I recommend researching it. I recently came down with a bad infection and cutting grains and sugar from my diet, along with taking a quality probiotic (I take Nature's Way Primadophilus, Reuteri Superior Probiotic) was the push my body needed to heal my gut and eradicate the infection.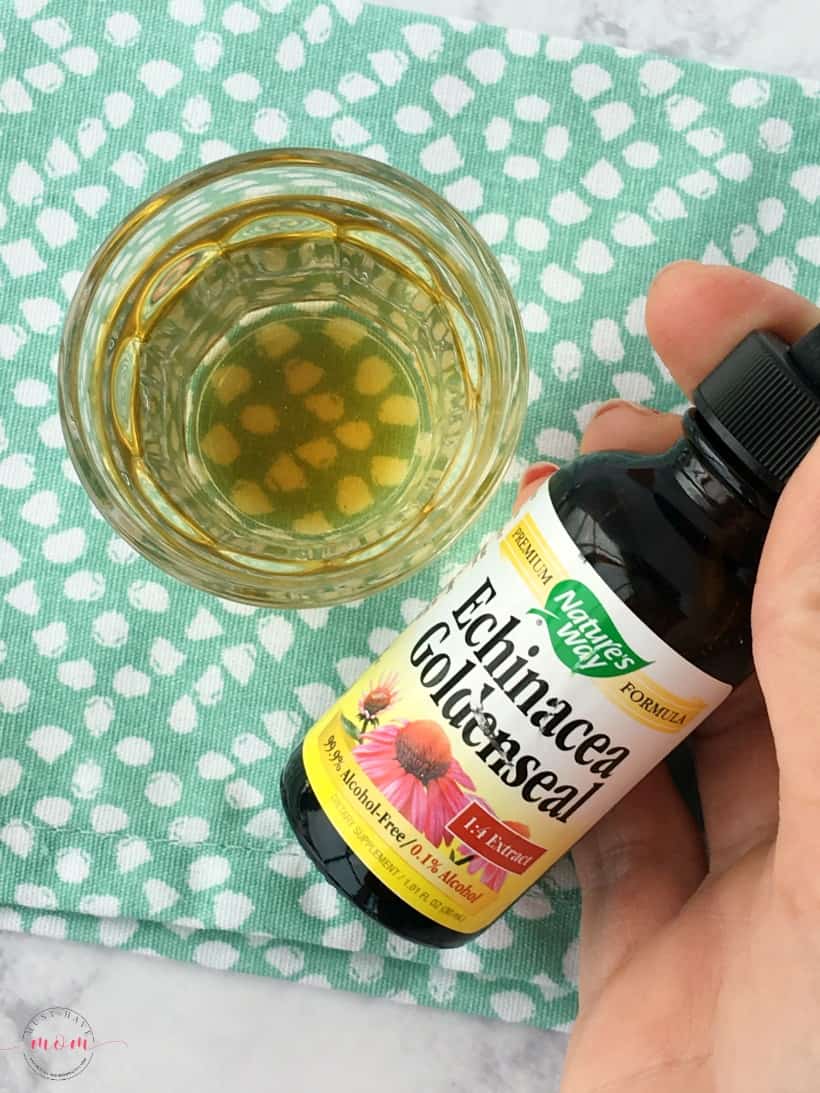 Echinacea – I remember Echinacea making it's big entrance onto the health scene back when I was a kid. This herbal remedy has long been used in natural medicine and it has been shown to help prevent colds by increasing the number of white blood cells, which fight infections. I take Nature's Way Echinacea Goldenseal to help prevent colds.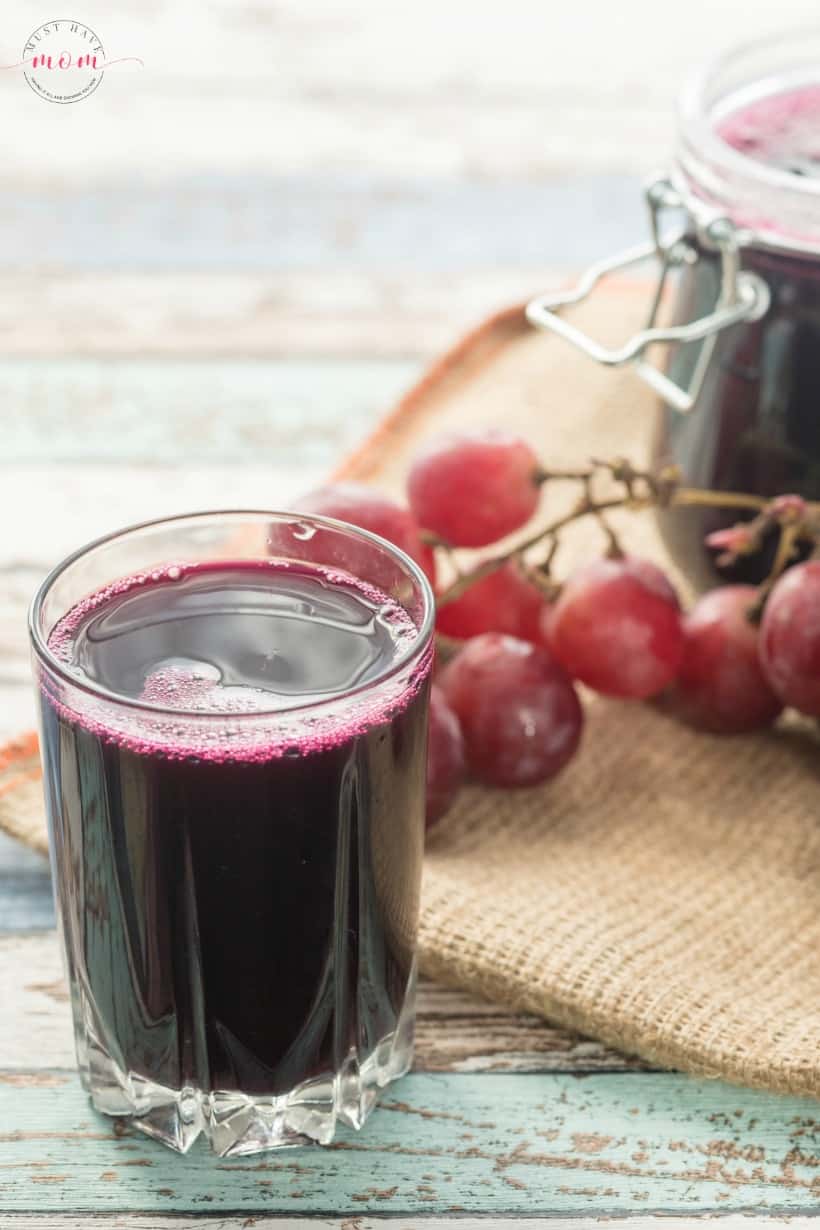 Grape Juice – One of my most popular posts talks about how drinking grape juice can prevent the stomach bug from latching on. If you've been exposed to the stomach virus or just want to prevent it, you can drink a glass of grape juice each day and the stomach bug won't be able to multiply and make you sick. Read more about it here. We've been preventing the stomach flu for years with this trick!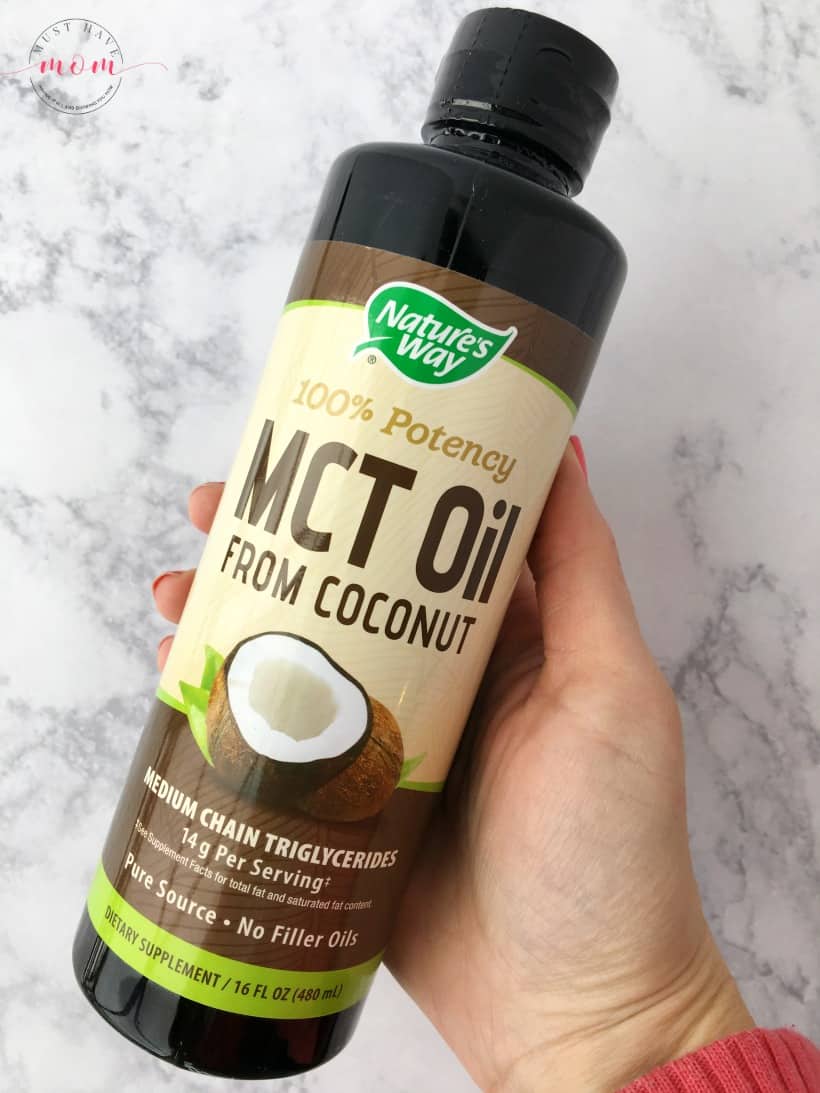 MCT Oil from Coconut – MCT's have a myriad of health benefits but for the purpose of this post, I'll focus on the immune support they offer (they are also a great source of natural energy!). MCTs have antiviral and antibacterial properties and there is some evidence that they may help balance gut bacteria and combat pathogenic bacteria. Healthy fats are important for proper immune function, and since MCTs can be more easily used by the body, this may be especially beneficial for those who have trouble absorbing fats and who struggle with immune function. Read about the other benefits of MCT oil here. I take Nature's Way MCT Oil From Coconut because it is the best price I've seen and they use no filler oils.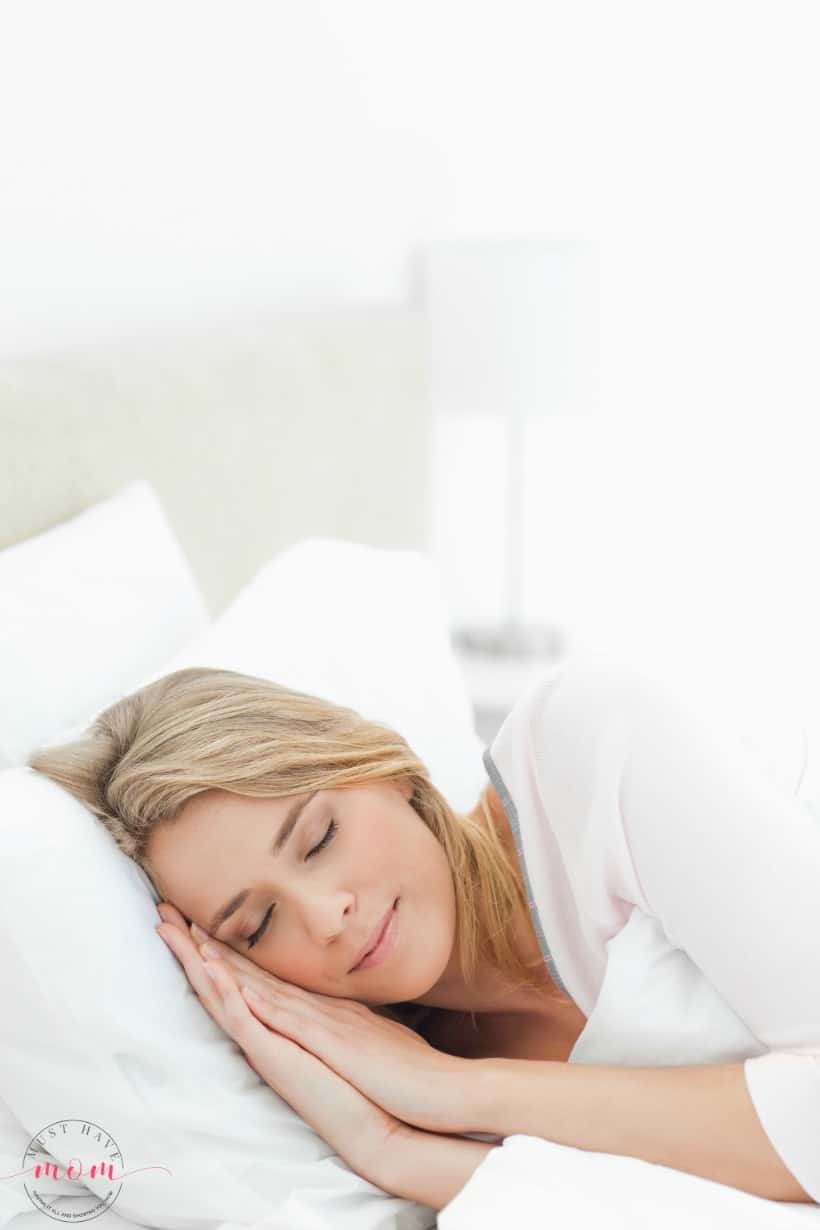 Sleep – We as Americans are notorious for not getting the proper amount of sleep. Ideally, you should be getting 8 hours of sleep each night. Your kids need even more! Aim to turn off the screens and devices at night and settle into a proper night's rest. This will help keep your immune system in tip top shape as you won't be depleting your body's resources.
Reduce Stress – Stress can have profound effects on the body. High stress levels are associated with higher levels of illness and stress taxes your body's immune system. Work on reducing stress by saying "no" when you don't have the time or energy to add another project to your plate, taking 30 minutes out of the day to exercise, have a little "me" time each day (take a bath, enjoy a glass of wine, etc). While we can't always eliminate all of the stress in our lives, we can do our best to manage our busy days and not get overwhelmed and stressed out.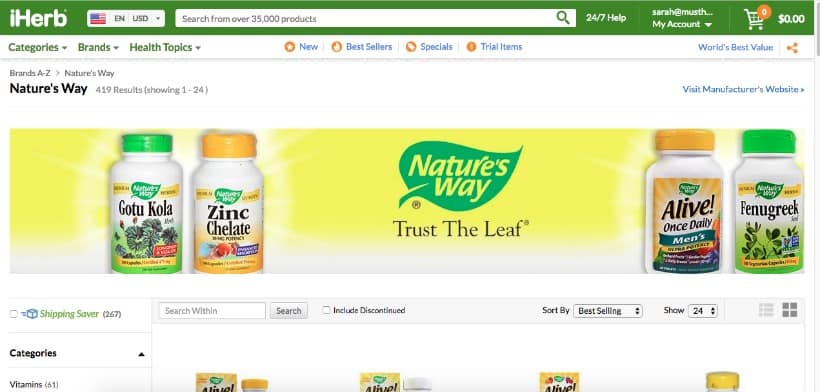 Where do you Buy Natural Health Remedies?
If you aren't familiar with natural health remedies then you may be overwhelmed by all of the recommendations. While you can head off to your local health food store, I'd recommend a different route! Local health food stores tend to have huge markups on their products. I order all of these products at iHerb instead. They carry one of the largest selections of high-quality natural products at the best overall value. At iHerb you'll find over 1,200 brands and 35,000 brand name products that you may also find at health food stores and natural pharmacies — with one important difference: their prices are typically 30 – 40% less!
iHerb carries over 400 Nature's Way products that can be shipped to over 160 countries. Their Customer Service team also provides support in 10 languages.
Special Offer
I know it can be overwhelming to dive into the world of natural health so I talked to iHerb and got you a special discount! New customers can get $5 off their Nature's Way Order of $20 or more! Plus watch for special offers and sales on the site as they frequently run multiple promotions!
Order Now:
Nature's Way, Alive! Calcium

Nature's Way, Alive! Gummies, Multi-Vitamin for Children

Nature's Way, Alive! Women's Energy

Nature's Way, Alive!, Max3 Daily, Men's

Nature's Way, Echinacea Goldenseal

Nature's Way, MCT Oil From Coconut

Nature's Way, Primadophilus, Reuteri Superior Probiotic

Pin Natural Cold and Flu Prevention: