Stay At Home Moms Can Earn Money Fast With UberEATS! I'll Show You How
Are you a stay at home mom looking to earn extra money from home but don't know how? So many work from home jobs end up being scams or just take too long to earn any money. I'll show you how you can earn money, without finding childcare, anytime you want and get paid weekly with UberEATS. And it's totally legit!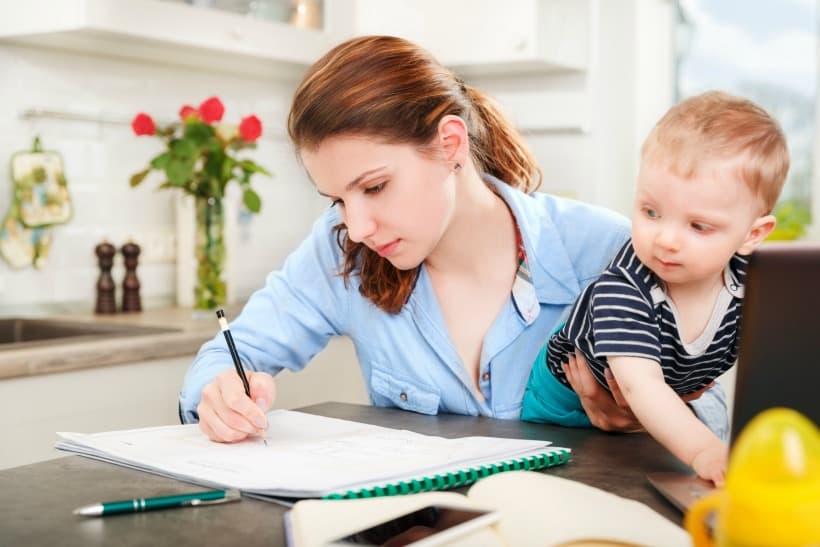 Let's be honest with each other for a moment; being a stay at home mom can be hard sometimes. On days that your kids are misbehaving, you may find yourself wishing you could be anywhere but where you are. On weeks or months where the budget is tight, you may find yourself considering going back to work. There may be days where you have hidden in the bathroom, staring at little hands poking under the door and there may be days that you have hidden in the bedroom for a few moments while listening to them yell your name because they can't find the toy they had ten minutes ago. If so, know that you're not alone.
How To Add Money To Your Bank Account As A Stay At Home Mom
Most stay at home moms find themselves in one – or all – of the situations I just mentioned at some point or another. Budgeting issues seem to be the most commonly talked about stay at home mom issues. When your budget is tight, you may be considering going back to work, but for a large portion of stay at home moms, working isn't feasible due to daycare costs. If you find yourself in this situation, there are a few things you can do to both help your budget and allow you to be with your kids when they need you.
When you find yourself with a tight budget, you must be proactive about saving money and getting things under control. Working to bring in a paycheck is only one of the things that you should do. When you're proactive, you give yourself a leg up on any financial issues that might arise.
Cut expenses – Cutting your expenses is the only sure-fire way to save money in your budget and for most, it is the hardest place to save money. Look at your grocery costs, utility bills, kids costs and more to see where you can cut back. Chances are good that you'll be able to find more than one place that you can shave a few dollars off what you're currently spending. Don't be afraid to make deep cuts to your budget either; some of the best financial decisions ever made were because of a deep budget cut. 
For the biggest savings in your budget, look at your utilities, housing costs and groceries. Those are the three areas that most families spend the most and they are usually far more expensive than they actually need to be. 
Pay in cash only – Paying in credit has more of a financial implication than most people realize. Not only does it do a good job of convincing you that you have more money than you actually do, but it also puts you at risk for high late fees, high interest rates and even surcharges from the places you spend money. Most people don't realize that a lot of businesses – especially gas stations and smaller stores – actually charge you a small surcharge for swiping your card if your transaction is below a specific amount. These small surcharges can add up significantly. 
Take a stay at home mom-friendly job –  Believe it or not, there are jobs available to stay at home moms that allow you to bring in more income and be there for your kids. Taking the time to become an UberEATS driver is one of them. Driving for UberEATS is the perfect job for a stay at home mom! The hours are flexible, you can use your own car and you can even bring your kids, pets or friends with you while you deliver! 
Why You Should Earn Money From UberEATS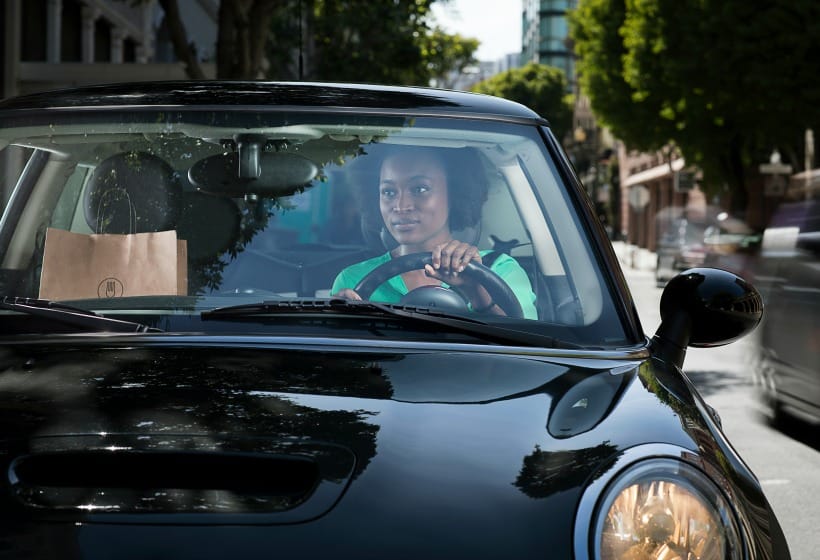 When you drive for UberEATS, you choose when you work and when you don't. Simply turn on the UberEATS driver app and start delivering! You can even bring your kids in the car with you! This is one reason that it's perfect for stay at home moms. Have a couple of hours to kill while your child is at a drop off event? Turn on your app and make some cash! Picking up a friend? Make deliveries on your way and earn! It really is that easy for a stay at home mom to work for UberEATS!  If you're not fantastic with directions, that is okay too! The Uber driver app provides optional turn by turn directions just in case you need a little bit of help. Once you make your delivery, either pick up another one to earn more money or sign off from the app. It is entirely up to you!
UberEATS pays once a week by direct deposit. This means that if your budget is already tight, it won't be long after you become an UberEATS driver until you're getting a paycheck. If you have an issue or problem, UberEATS provides driver support 24/7 by phone or in-person.
The thing that I love about driving for UberEATS is that you literally control how much your paycheck is which is amazing if you're trying to climb out of a tight spot in your budget. There aren't many jobs available that allow you to have as much freedom as driving for UberEATS does. 
Interested in becoming an UberEATS driver? Sign up to drive for UberEATS on the Uber website or download the UberEATS app and sign up to drive. Once you do, your budget will thank you!
Pin How To Earn Extra Income Anytime with UberEATS: