Have you ever made snow ice cream? It is super easy and it's such a fun activity with the kids! You can make all different flavors and there is even a non-dairy option! Try making some today.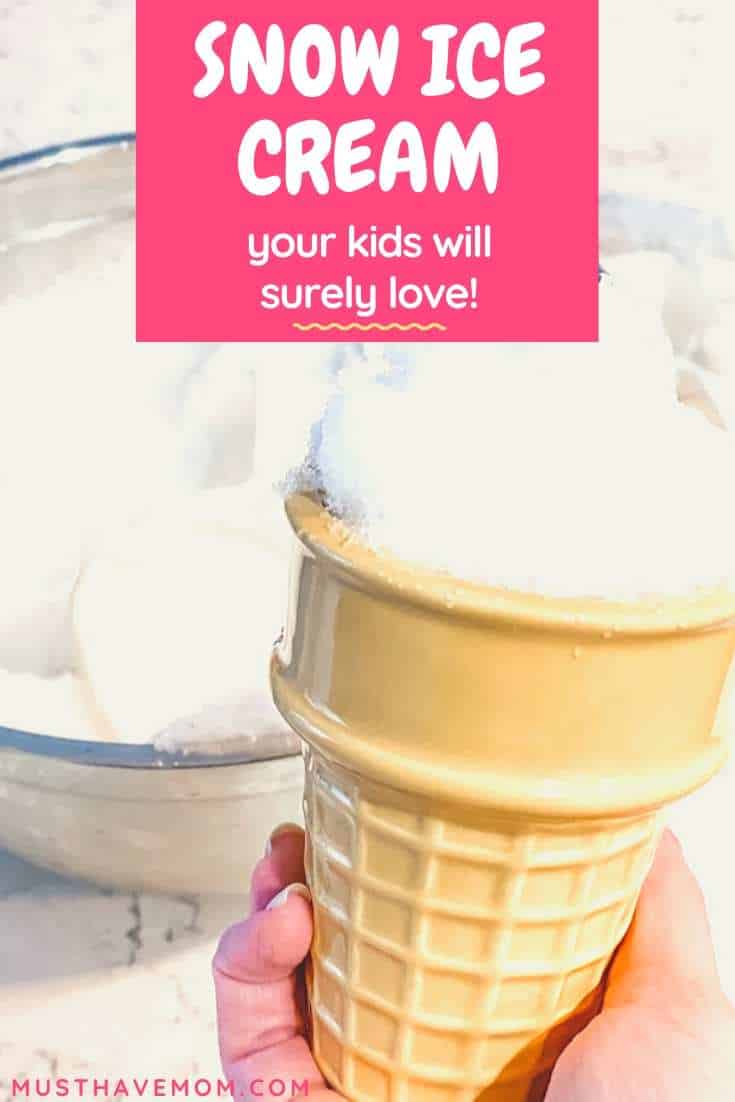 We have had plenty of snow this winter in Minnesota. There are plenty of fun things you can do with snow! From a snow paint sensory bin to snow day treats, there are so many fun things to do!
The kids wanted to try making all different flavors of snow ice cream! We decided to experiment with a bunch of different flavors. We don't drink a lot of dairy so I have a non-dairy option for those of you that don't do dairy. It worked great!
Snow Ice Cream
Making snow ice cream is something that every kid should try at least once! It's a right of passage in the areas where snow falls. You can either find a good source for clean snow or you can put out a bowl before a snowstorm and collect fresh snow in the bowl. It only takes five minutes to whip up a batch of snow ice cream so you don't need much time or many ingredients!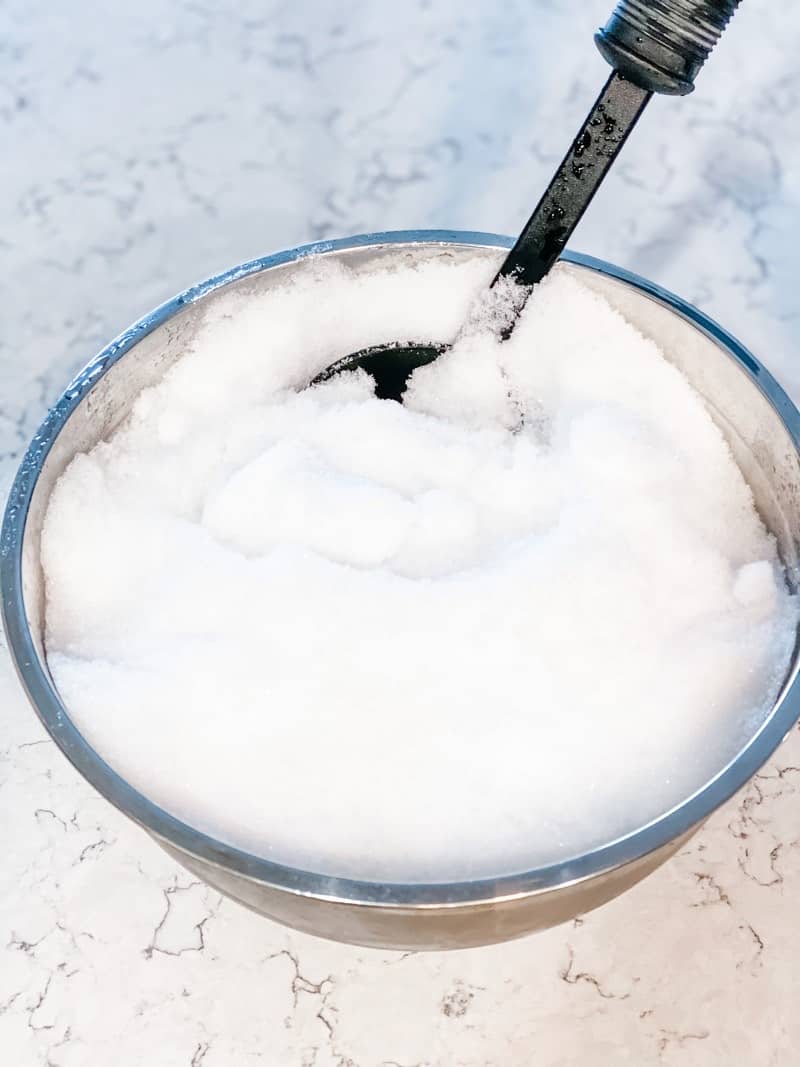 How To Make Snow Ice Cream
To make snow ice cream you'll need four cups of fresh, clean snow. Take it from an area where no one walks (we took it from our back deck because no one goes on it in the winter).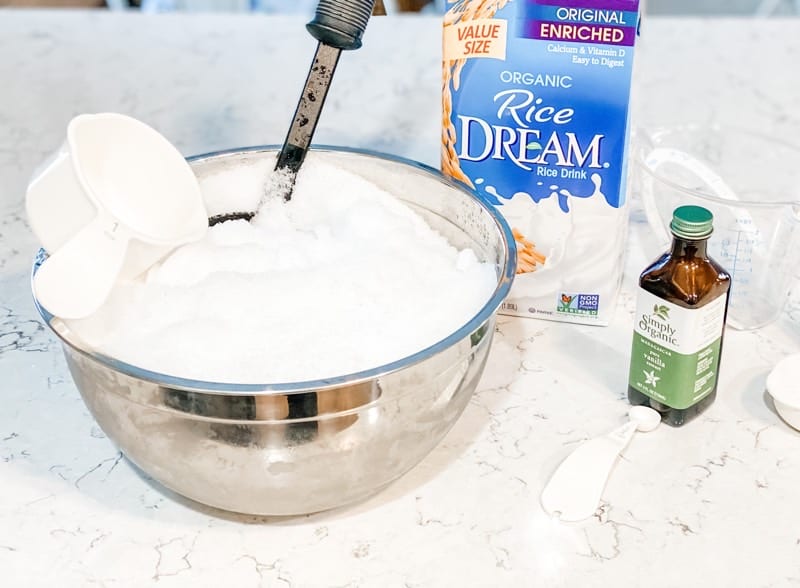 Mix together milk (we used rice milk for non-dairy snow ice cream), sugar and the extract of your choosing. We have tried all different flavors! We used vanilla extract, almond extract, banana extract, and root beer extract. They were all yummy!!
There are so many different flavors of extracts available that you could make all kinds of flavors.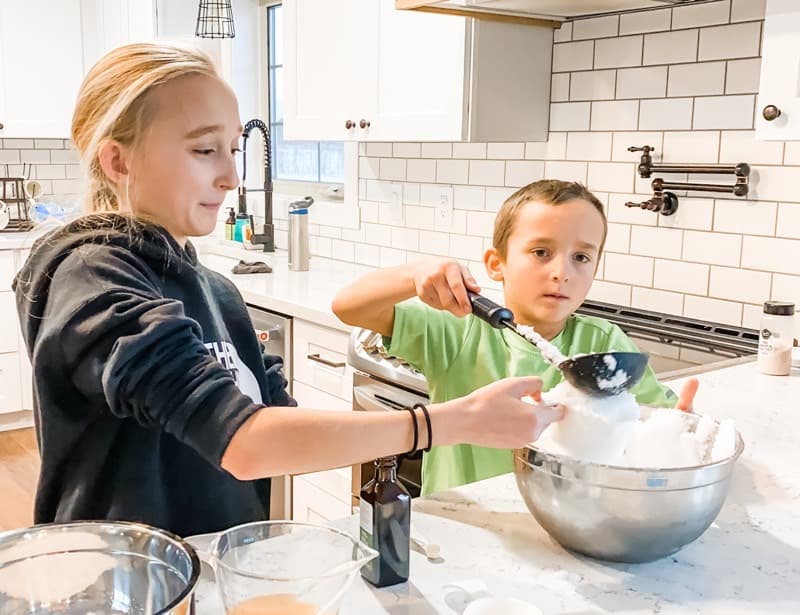 Snow Ice Cream Recipe
Print the recipe below and add it to your own recipe binder!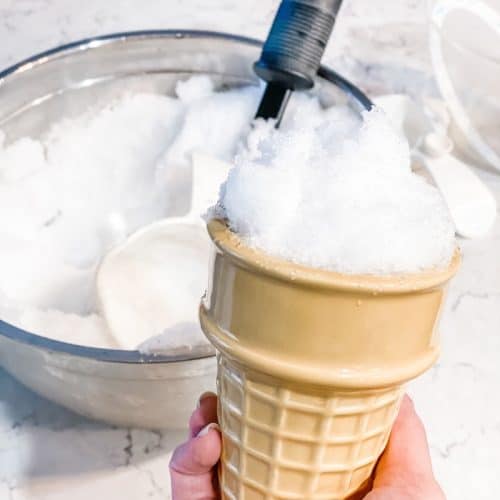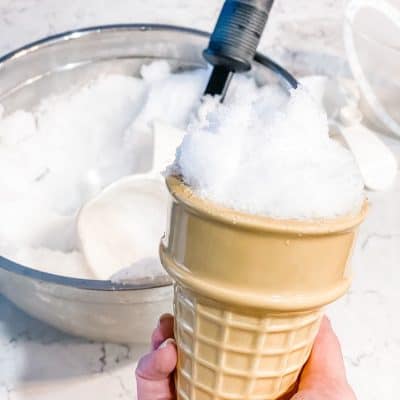 Snow Ice Cream
Quick and easy ice cream made with fresh snow!
Ingredients
1/2

cup

milk

rice milk for non-dairy option

1/4

cup

white sugar

1/4

tsp

vanilla extract

or any extract flavor of your preference

4

cups

snow
Instructions
Collect 4 cups of clean snow from outside or put a bowl out during a snow storm to collect snow.

Mix together milk, sugar and extract. Once combined, add to snow and stir until it becomes a creamier texture.
Notes
You can use any flavor of extract for this recipe! We have made it with vanilla extract, banana extract, root beer extract and almond extract. They are all delicious!
Pin Snow Ice Cream Recipe
We love when you pin our recipes!