The Right Way To Wear Leggings! DON'T Make These Mistakes!
This is a sponsored post written by me on behalf of Payless. All opinions are 100% mine.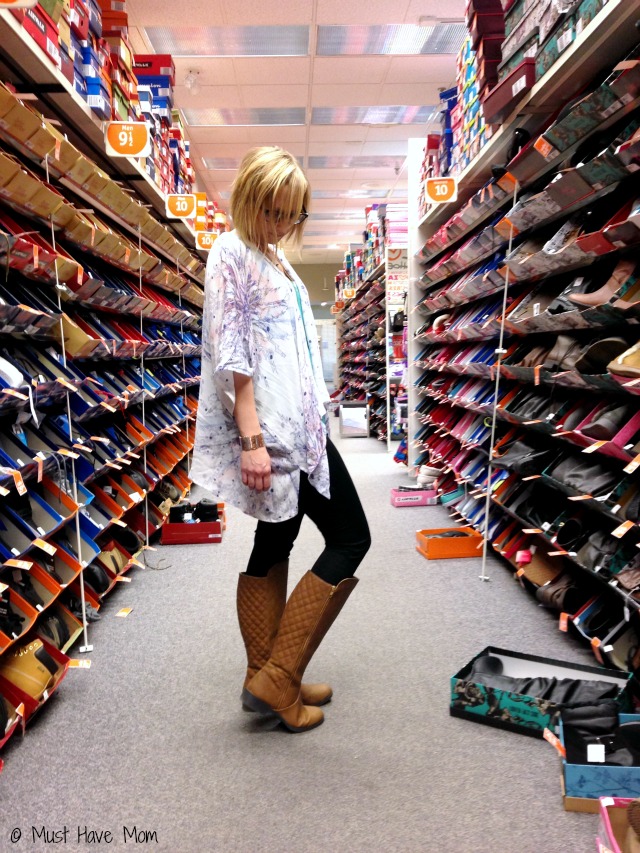 The huge trend right now in case you are living under a rock (as many of us moms are!) is leggings. I am LOVING this trend. Now let me preface that statement with a few things. I used to HATE leggings when I saw people wearing them, but that was because they were ignoring a few basic rules when it comes to wearing leggings. Follow the rules and you can totally rock a pair of leggings no matter your shape or size!
Rule #1 when it comes to leggings is that your top that you pair with your leggings MUST be long enough to cover your booty and your front down to your thighs. You need a longer shirt paired with leggings because leggings are not pants and the tops you wear with your jeans won't cut it with your leggings.
Rule #2 when you wear leggings and you are going outside your house you need to put together a look. That means that a long tee and leggings doesn't always work. Often times it will come off looking as though you are wearing your pajamas. Pair it with a long cardigan or wrap over the shirt and add in some cute jewelry and boots and now you have a look.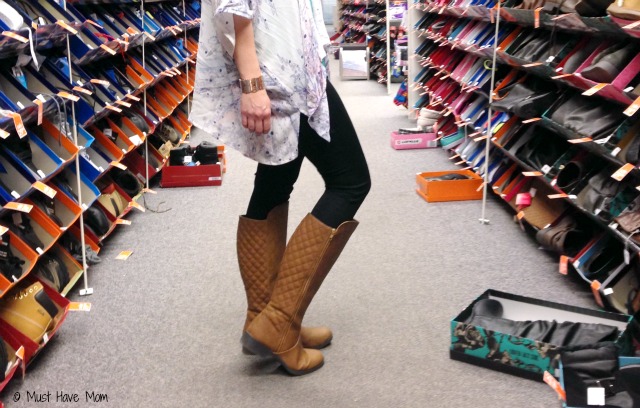 Rule #3 is all about the footwear. You must wear the right footwear with your leggings. My absolute favorite thing to pair my leggings with is boots! Whether you are going for a dressed up look or a cabin in the woods look, there are boots to accomplish that look and keep your feet happy too. These Tysen Quilted Boots are my absolute favorite pair of boots I own. They pair perfectly with my leggings and they are comfortable too. I LOVE the quilted patter on the back of them. The best part is that they look high end without costing me my paycheck.
Here are the big DONT'S when it comes to wearing leggings, avoid these things at all costs!
Don't wear them with a short shirt! Cover your bum!
Don't wear leggings that are way too small and too tight. They reveal everything and unless you are comfortable with the whole world seeing everything that is under there then please wear the right size.
Don't wear them without completing a look or you'll run the risk of looking like the lady who didn't bother to get out of her pajamas that day!
Avoid these dont's and observe the rules when it comes to the right way to wear leggings and you'll have successfully joined the latest (comfy!) trend!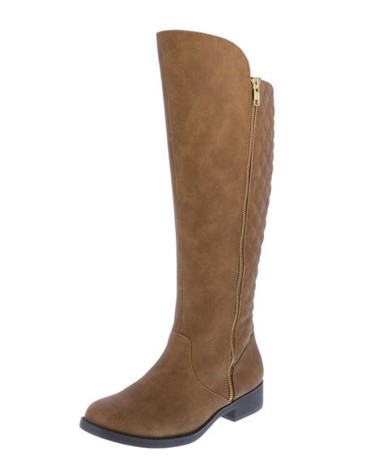 Once your addiction to leggings takes hold though watch out! You'll never want to relinquish those amazingly cozy leggings ever again. Of course this will also lead to a boot addiction as you'll need cute boots to pair with those comfy leggings. In the past week I've bought 8 pair of leggings and 4 pairs of boots! I found ALL of my favorite boots at Payless which was a welcome surprise as the final bill was not a shocker.
If you love these Tysen Quilted boots as much as I do then I recommend you run on over to the nearest Payless store or Payless.com and grab them up quick because they are on sale!! Plus you can even pair it with a coupon and save even more. I got mine for a ridiculously good price. Be sure to sign up for their Payless Rewards as you'll also get coupons emailed to you! Be sure to also follow Payless on Pinterest for even more styling ideas!