Homemade Electrolyte Drink Recipe
Making your own homemade electrolyte drink will save you time, money and it's healthier than the store bought drinks with artificial ingredients. Caring for a sick child usually happens at the worst times. They don't seem to give us any forewarning that they are falling ill and instead we end up with a sick child in the middle of the night. The last thing you want to do is run to town for Pedialyte in the middle of the night. Make your own homemade electrolyte drink recipe instead!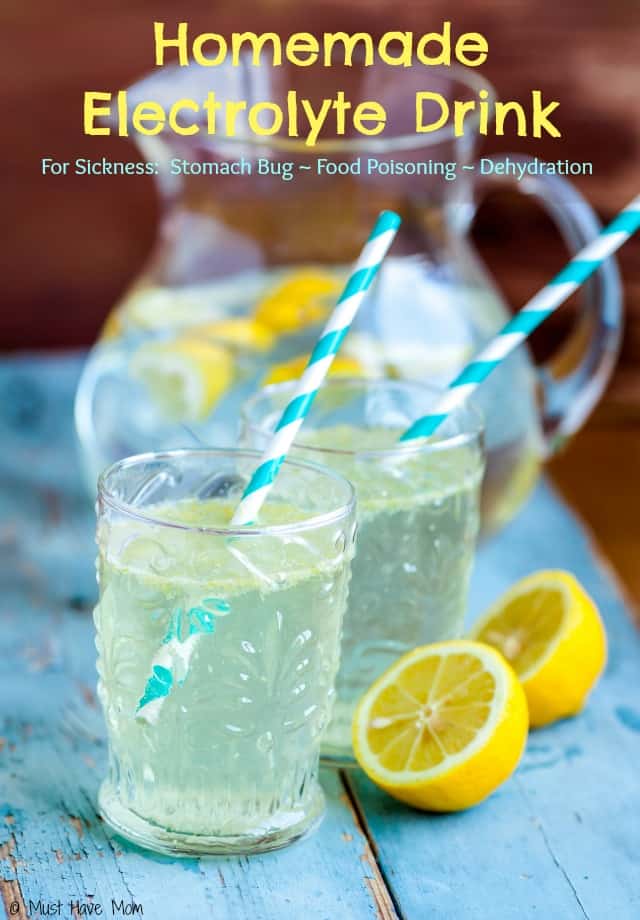 Why A Homemade Electrolyte Drink?
Making your own homemade electrolyte drink is SO easy! It's much easier than a trip to the store with a sick kid. What I love about this recipe is that it doesn't use Kool Aid or Jell-O as many recipes do. It's all natural and will help replenish those lost electrolytes and keep your child hydrated.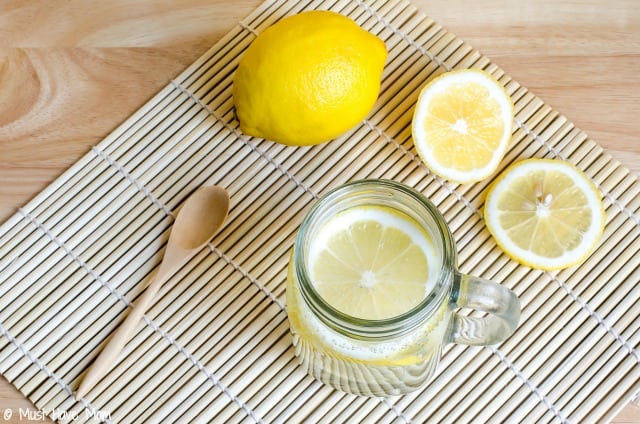 No Mother has time for tricky recipes which is why I love this one. It is a quick dump and shake together in a pint size mason jar and you are done! Just mix together 1 ½ – 2 cups of water, juice of half a lemon, ⅛ to ¼ tsp real sea salt
, Himalayan salt
, or Celtic sea salt (aides in balancing electrolytes), and 2 tsp of raw local honey. If you don't have local honey then use this one. 
The easiest way to mix this homemade electrolyte drink is to dump it all in a pint size mason jar, put the lid on and give it a shake. You can also double, triple or quadruple this recipe if more than one family member is sick. Just mix it up in a pitcher if you make a larger batch. I also like to add in probiotics to help the stomach bacteria get back to normal quicker.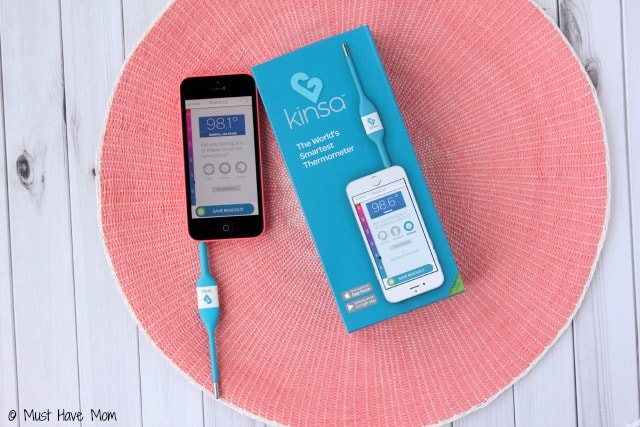 I find that generally when one of my children is sick, it isn't long before several of them have it. It can be difficult to keep track of temperatures, symptoms, medication doses and not mix anyone up. With the Kinsa thermometer and app you can easily keep track of all of these and more! It allows you to set up family profiles for each family member so you can easily track their temperature readings, log their symptoms and make note of what time you gave their last dose of medicine.
The thermometer can attach directly to your phone or you can use the extension cord (which I prefer). It requires no batteries so it will always be ready to go whenever sickness strikes!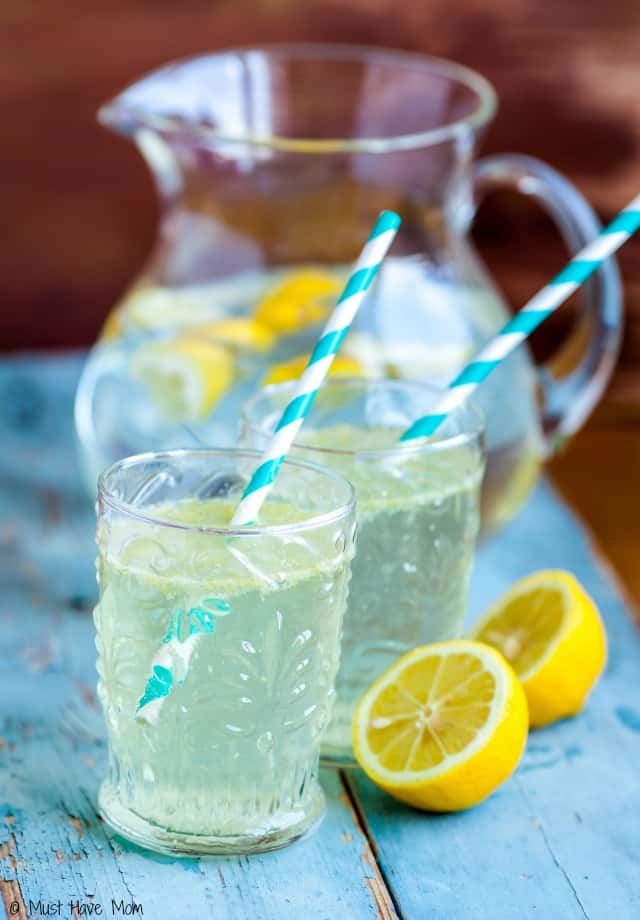 Print the Homemade Electrolyte Drink Recipe: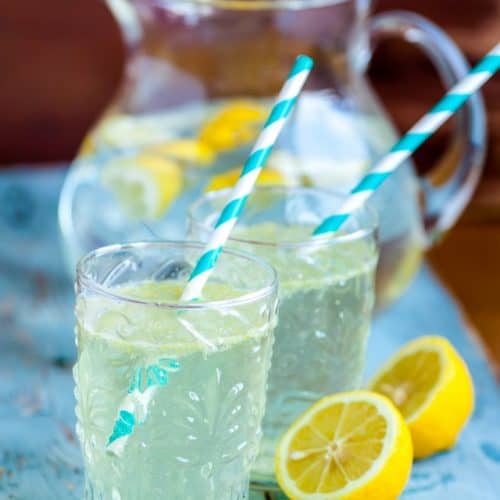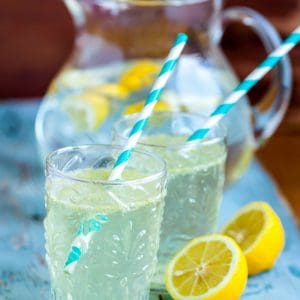 Homemade Electrolyte Drink Recipe
Homemade electrolyte drink recipe to keep kids hydrated. Skip a trip to the store in the middle of the night and use this instead!
Ingredients
1 1/2

– 2 cups water

Juice of 1/2 lemon

1/8 to 1/4

tsp

real sea salt

2

tsp

raw honey

local if possible or use this one
Instructions
Combine ingredients into a pint mason jar, place the lid on and shake well. Alternatively you can double or triple the recipe and make it in a pitcher.

Store in the fridge up to a week.
Pin the image below for easy finding later! We love it when you share on Facebook too!

What is your favorite homemade remedy when your kids are sick?
~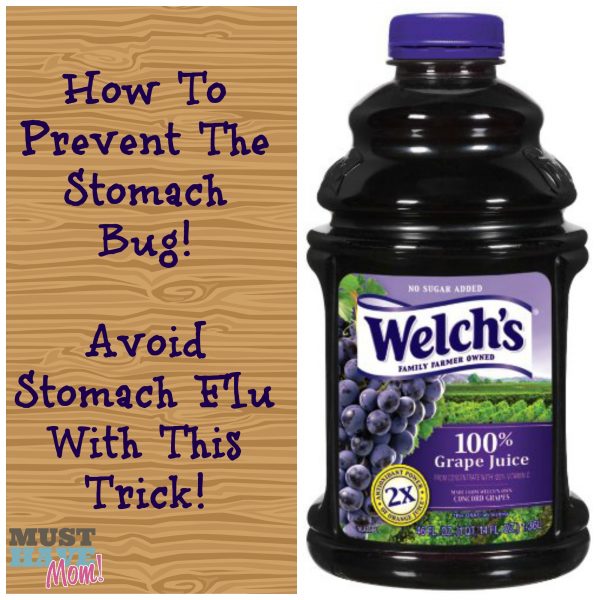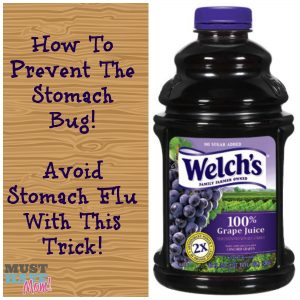 If your kiddo has caught a stomach bug be sure you read this trick on preventing the stomach bug from getting you too!