Instant Pot Boneless Pork Chops Recipe
These Instant Pot boneless pork chops are a quick and easy weeknight dinner idea with clean ingredients. They'll be on the table with very little hands-on time on your part!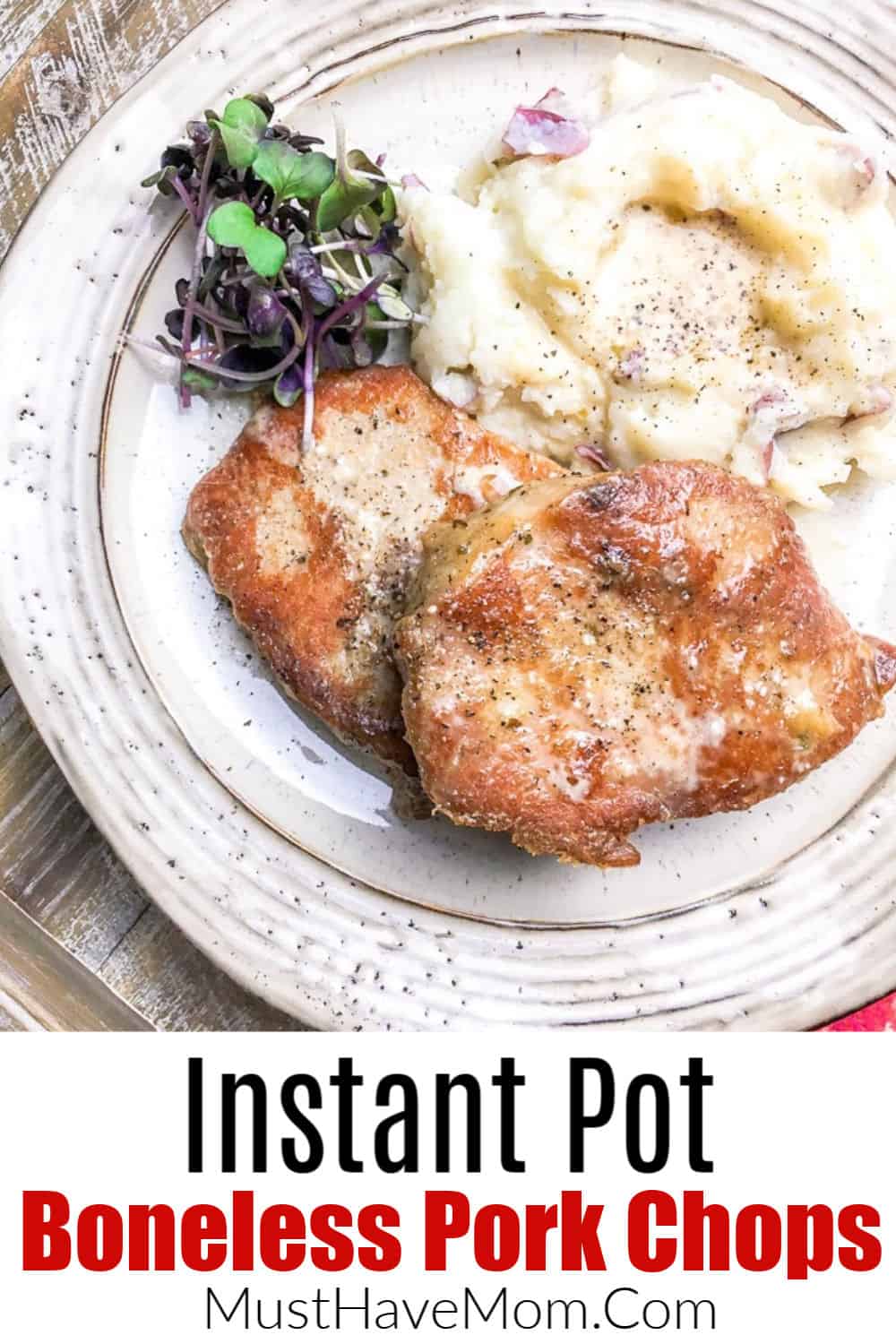 Instant Pot Boneless Pork Chops
We love cooking Instant Pot pork chops because they come out so juicy and tender as opposed to when I used to make them in the oven and they'd be dry and tough. The Instant Pot is the trick when it comes to pressure cooker pork chops!
I know you all love Instant Pot pork chop recipes because my Instant Pot BBQ Pork Chops recipe is super popular. You'll also love these Instant Pot pork chops with rice and this Instant Pot BBQ Pulled Pork recipe.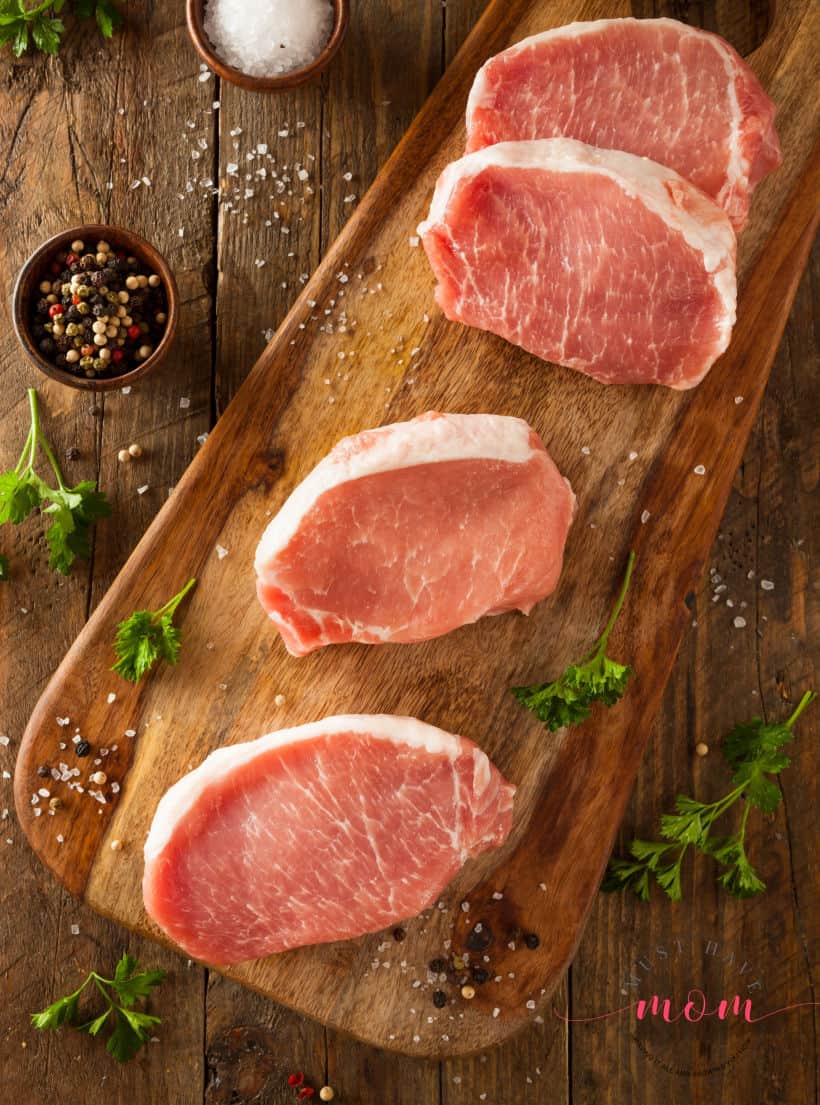 For this recipe, we used thick cut, 6oz boneless pork chops. We stuck to easy seasonings for this recipe. Some garlic, Italian seasoning, sea salt and black pepper are all you need for a flavorful result. You likely have all the ingredients in your pantry which makes this an easy weeknight dinner idea.
The only other ingredients you'll need are olive oil, chicken broth and goat cheese (or use neufchatel cheese if you don't like goat cheese).
Shop This Post
Use the same clean ingredients that we use and love!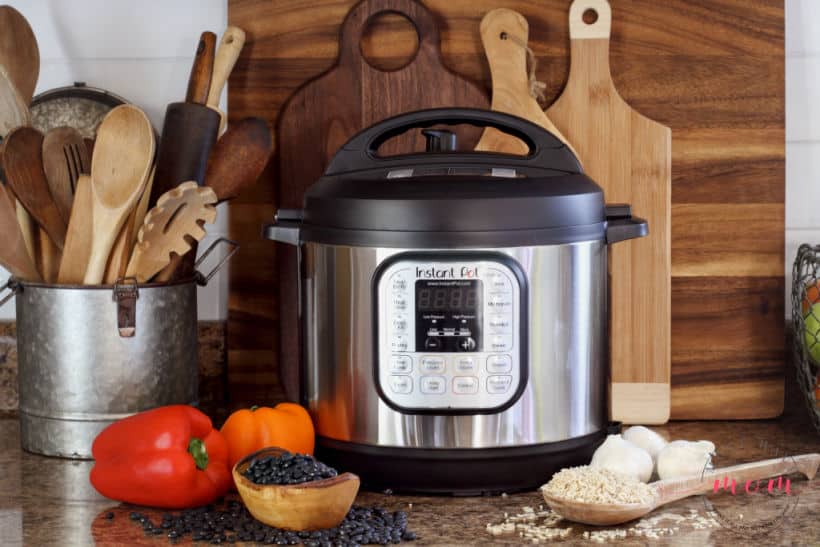 Pressure Cooker Pork Chops
We love our Instant Pot and highly recommend them to everyone. The Instant Pot will allow you to saute the boneless pork chops in the pot and then switch to pressure cooking. By using the same pot for every function, you'll cut down on your dishes which is always a win!
Our Favorite Instant Pot Accessories: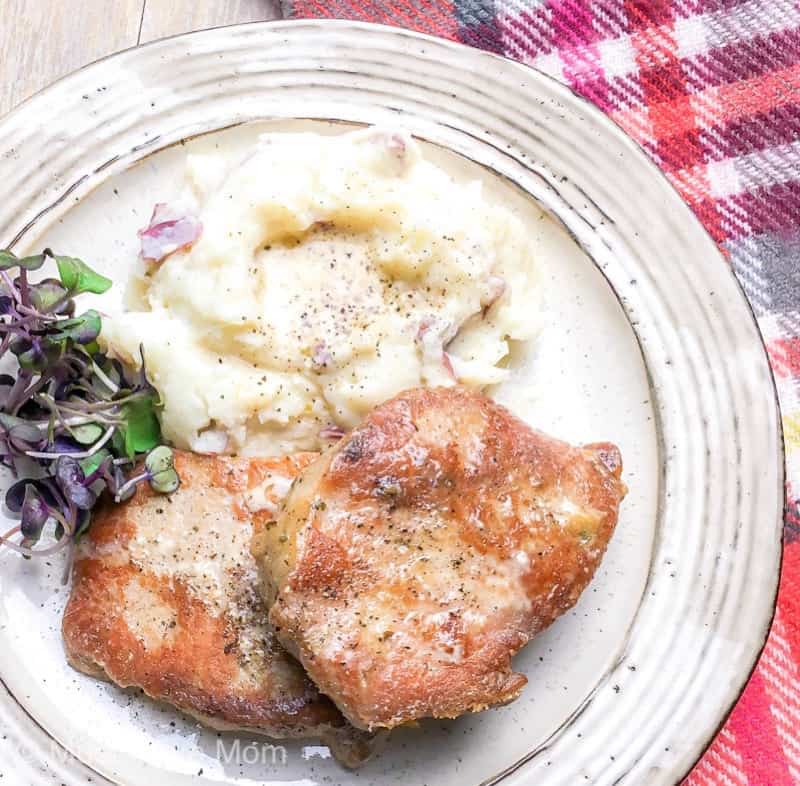 How long to cook pork chops in Instant Pot
I often get asked how long to cook pork chops in the Instant Pot. For this recipe we used boneless, thick cut pork chops and cooked first on saute to brown each side and seal in the juices. Then we cook on manual for 10 minutes and then allowed the pressure to naturally release for 10 minutes and then performed a quick release.
How long to cook frozen pork chops in Instant Pot
If your pork chops are frozen then you shouldn't need to adjust the cook time very much. Typically, you will find that it takes longer for the Instant Pot to come to pressure because they are frozen so the time adjusts itself. I will sometimes add an extra 5 minutes if they are frozen but I don't always find that necessary.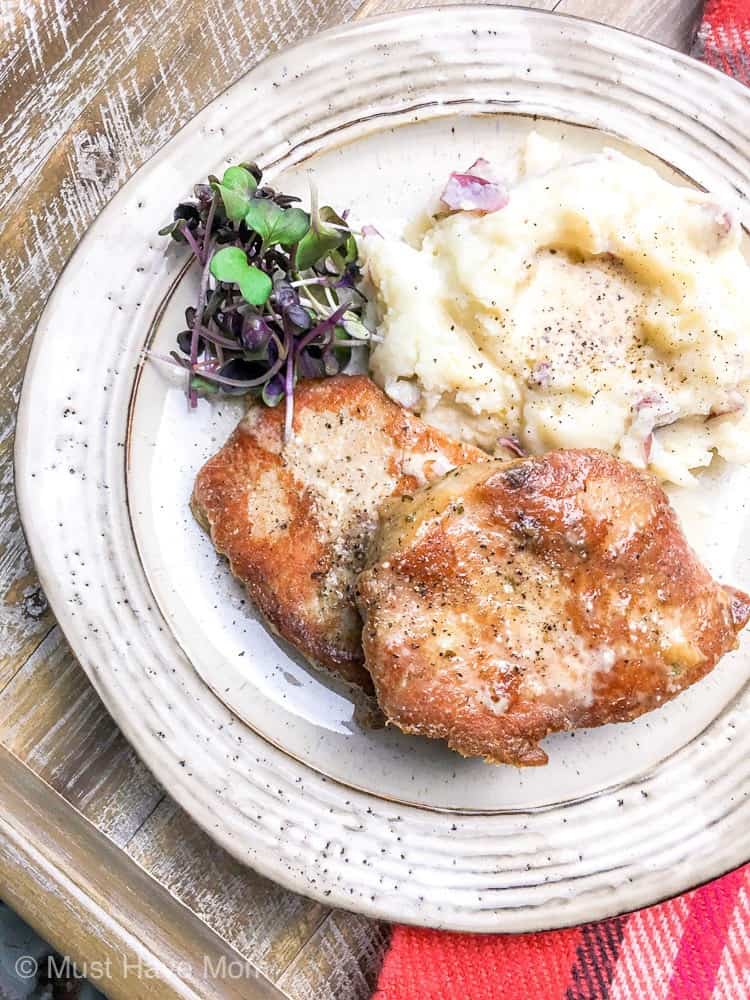 What is Natural Release?
Allowing your Instant Pot to "natural release" simply means that you shut the Instant Pot off and don't do anything else for ten minutes (for this recipe) so that it can naturally release pressure.
It is important to allow it to naturally release when you are cooking any type of meat because it allows the meat to rest and the pressure to begin releasing. This helps lock the juices into the meat. If you skip the natural release your meat will likely be very dry.
What is Quick Release?
Performing a "quick release" on your Instant Pot means that you manually flip the pressure release and allow the pressure to immediately begin escaping.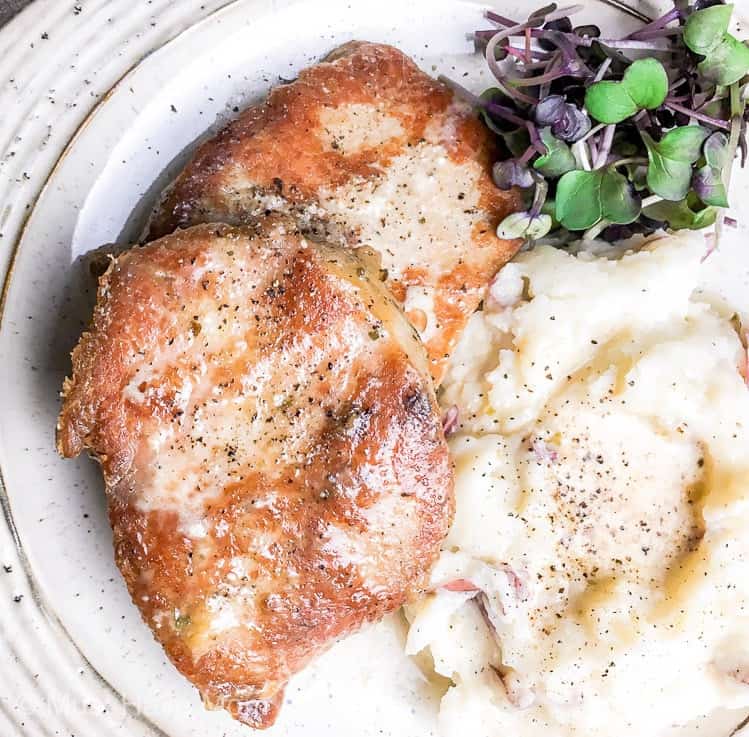 Print Instant Pot Boneless Pork Chops Recipe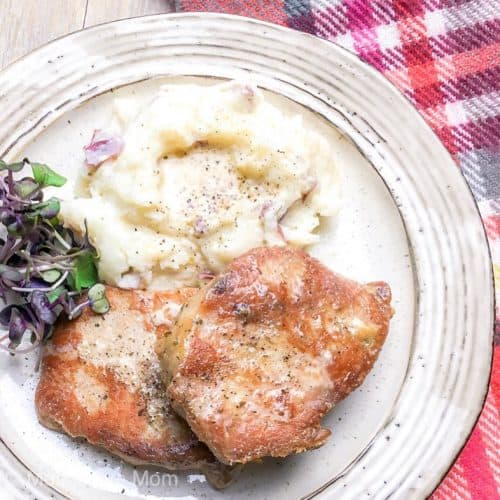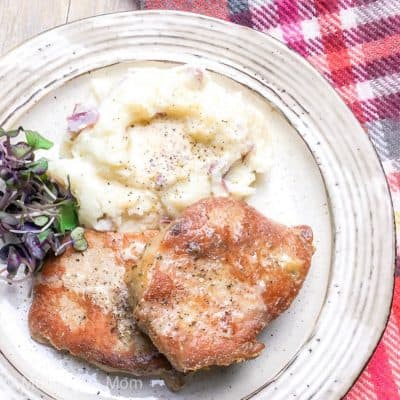 Instant Pot® Boneless Pork Chops
These Instant Pot pork chops are a quick and easy weeknight meal with clean ingredients and big flavor!
Ingredients
6

6 oz.

boneless thick-cut boneless pork chops

1

teaspoon

garlic powder

1

tablespoon

Italian seasoning

sea salt and black pepper

to taste

1

tablespoon

extra virgin olive oil

1 1/2

cup

chicken broth

bone broth preferably

6

oz

goat cheese

room temperature and cut into chunks
Instructions
Sprinkle pork chops on both sides with garlic powder and Italian seasoning. Season with salt and black pepper, to taste, and set aside.

Add olive oil to Instant Pot® and select the Sauté function. Set to high and once the display reads "hot," add half the pork chops and brown on each side, approximately 3 minutes per side. Transfer chops to a plate and repeat process with remaining chops.

Turn unit "off" and add first batch of chops and chicken broth. Add the lid and set the pressure valve to "sealing." Select the "Manual" cooking option on the high setting and set cook time to 10 minutes.

When done cooking, allow the pressure to release naturally for 10 minutes, and then do a quick release for any remaining pressure. Remove lid and transfer chops to a serving platter. Add goat cheese to the Instant Pot® and stir until melted. Taste and adjust seasonings, as desired.

Serve immediately with some of the sauce spooned over the chops. Enjoy!
Pin Instant Pot Boneless Pork Chops