How To Easily Add Guidelights To Your Hall or Nursery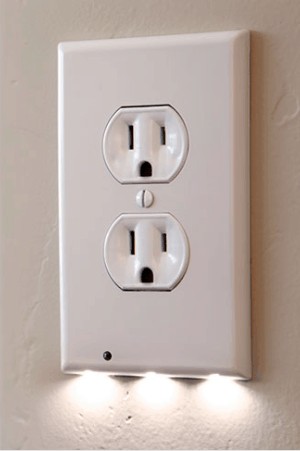 How many times have you entered your child's room in the middle of the night to console them, only to step on a pile of Legos or trip over a stray toy? I think we have all done it and there's an easy solution! I can't tell you how many nights I have stayed up late working and then shut the lights off and tripped all the way to my bed because I couldn't see anything. I have finally found the perfect solution to these nighttime problems and it's an easy solution!!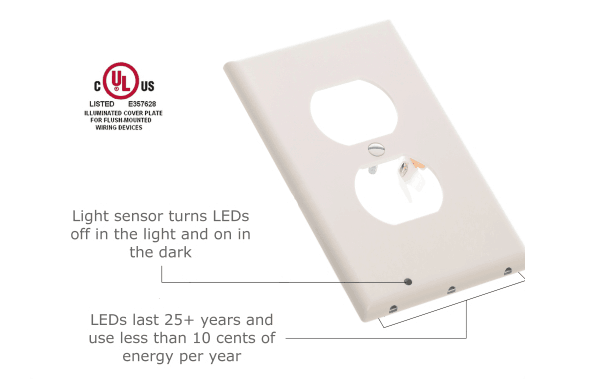 SnapPower has come out with these amazing outlet covers that have LED guidelights built right into them! All you have to do is replace your existing outlet cover with the SnapPower guidelights cover and the LED lights are activated once it gets dark. LEDs last for 25+ years and are extremely energy efficient.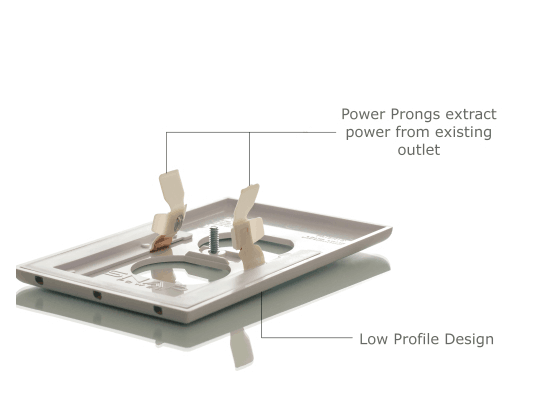 The installation takes just a minute and is very easy. It's so easy that I wasn't sure you'd believe just how easy it was so I had my lovely husband swap one of our outlet covers out so you can see just how quick and easy it is!
See what I mean? Quick and easy!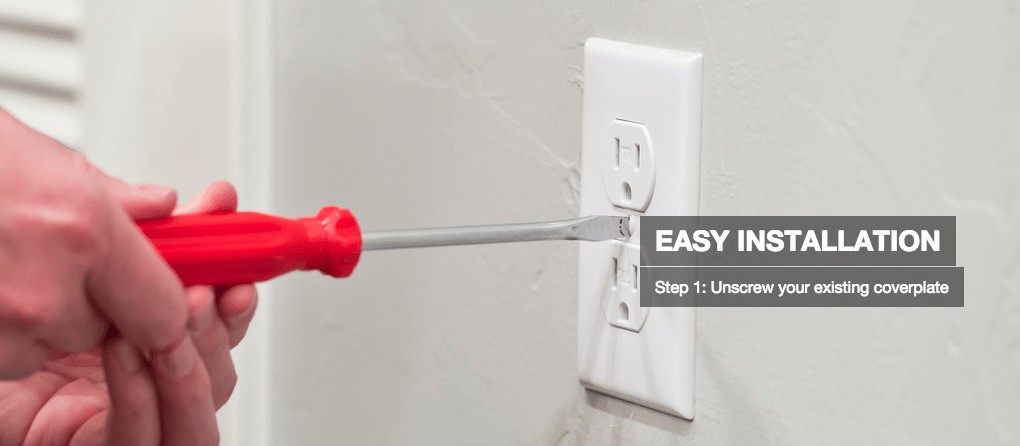 To recap what my husband just showed you, you'll remove the existing outlet cover by first unscrewing it.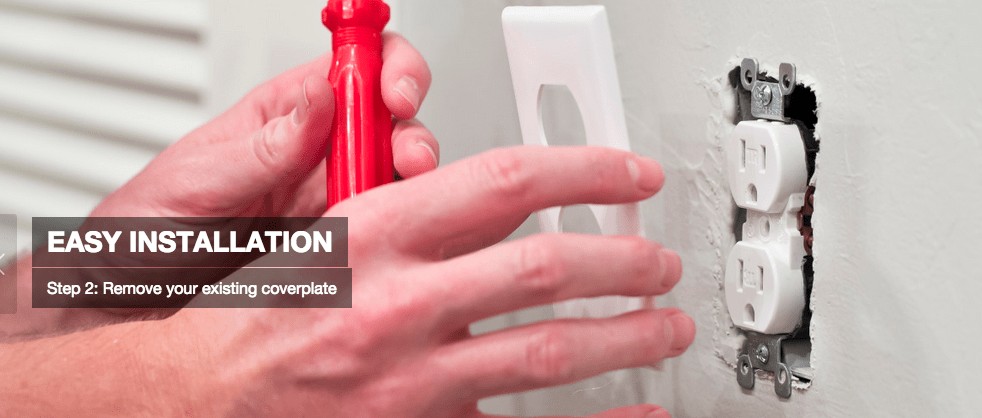 Then pull it off the outlet.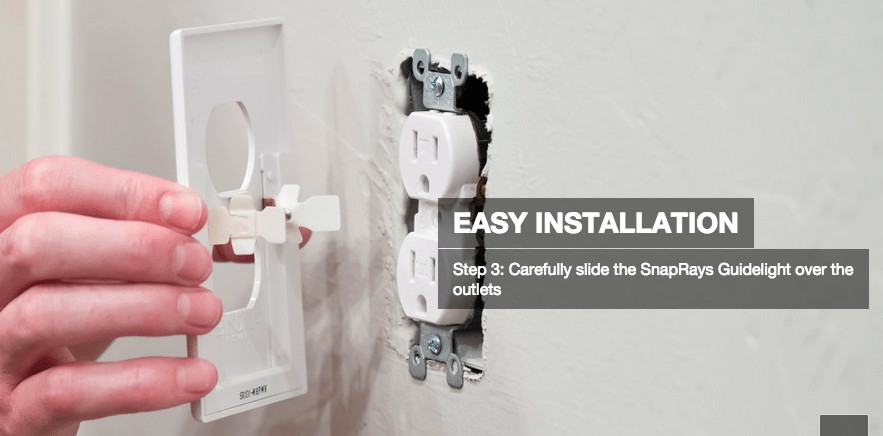 Next you'll slide the SnapPower outlet cover over the outlets ensuring the sides of the box are clear.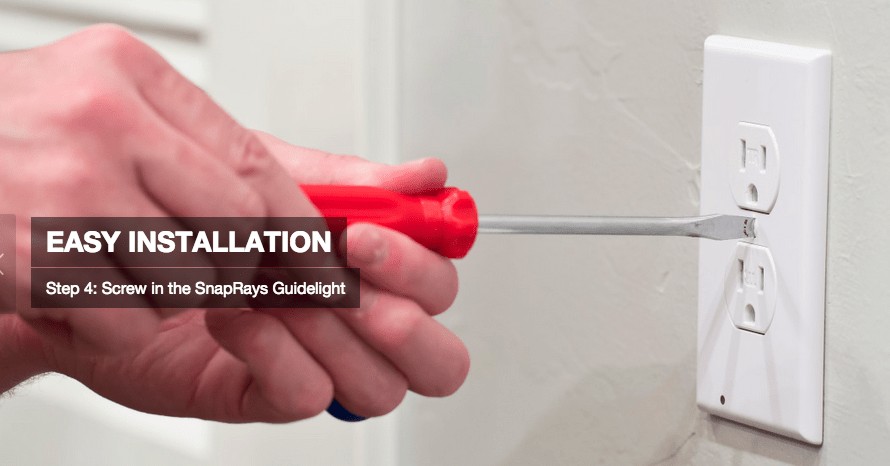 Then just screw the new cover in place! That's it!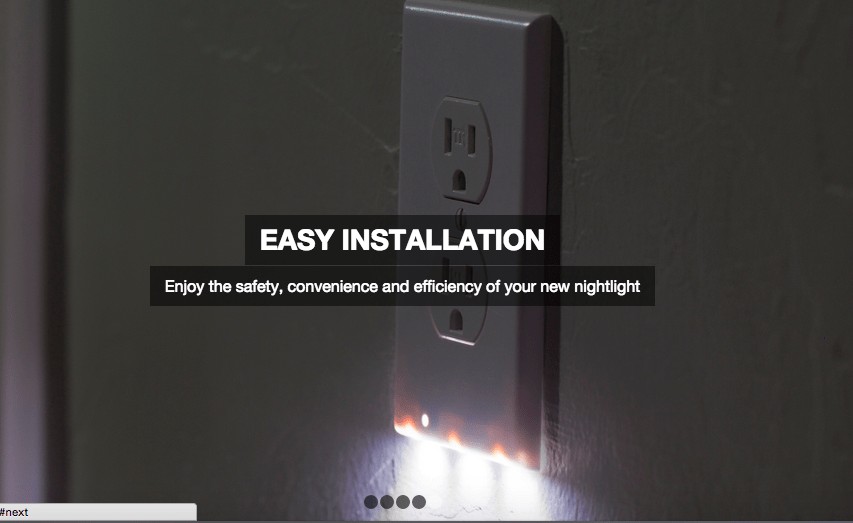 Once it gets dark the guidelights will activate automatically and light your path so you can easily see where you are going at night. They aren't too bright that they are obtrusive either. They are just the right amount of light to guide your path so you can see the floor.
I created a video to show you how the guidelights activate once it gets dark:
You can find more information and buy SnapPower guidelight outlet covers on the SnapPower site!
Where in your home would you install these SnapPower guidelights?