DREO ChefMaker Combi Fryer Review
Are you tired of inconsistent cooking results and spending hours in the kitchen? Say hello to the DREO ChefMaker Combi Fryer! This innovative kitchen appliance is designed to simplify your cooking experience and provide you with accurate and delicious results every time. In this review, we'll dive into the key features and advantages of the ChefMaker and see why it's a must-have addition to your kitchen.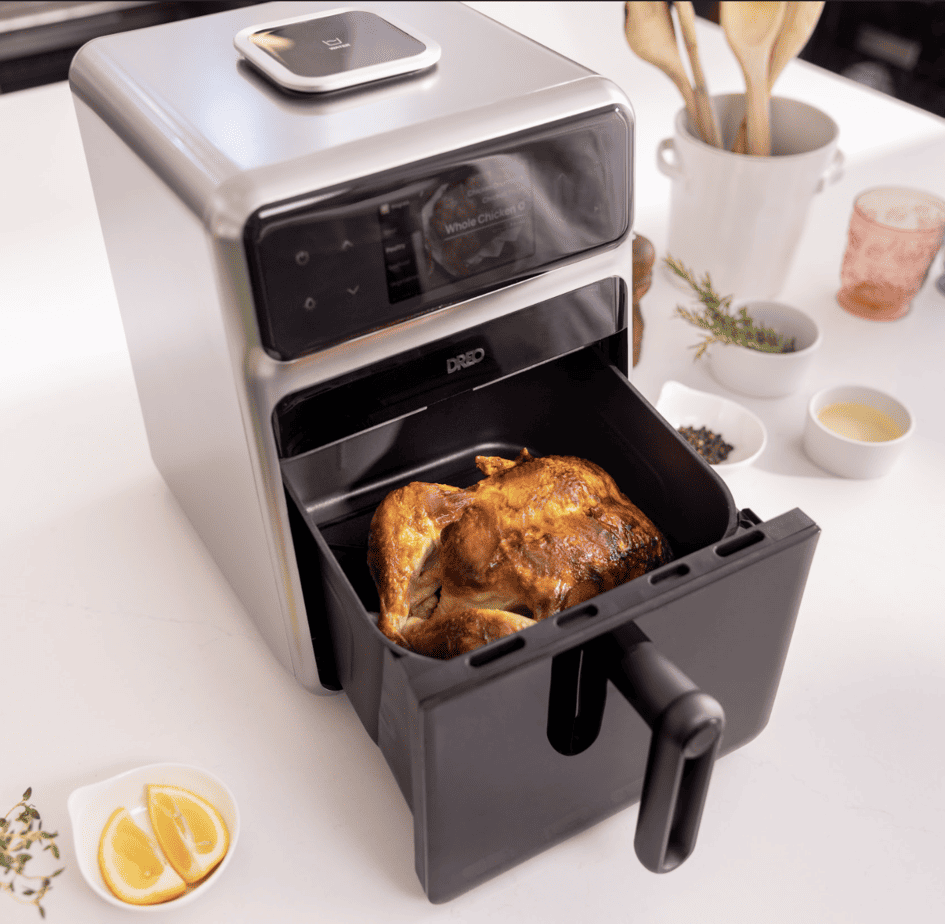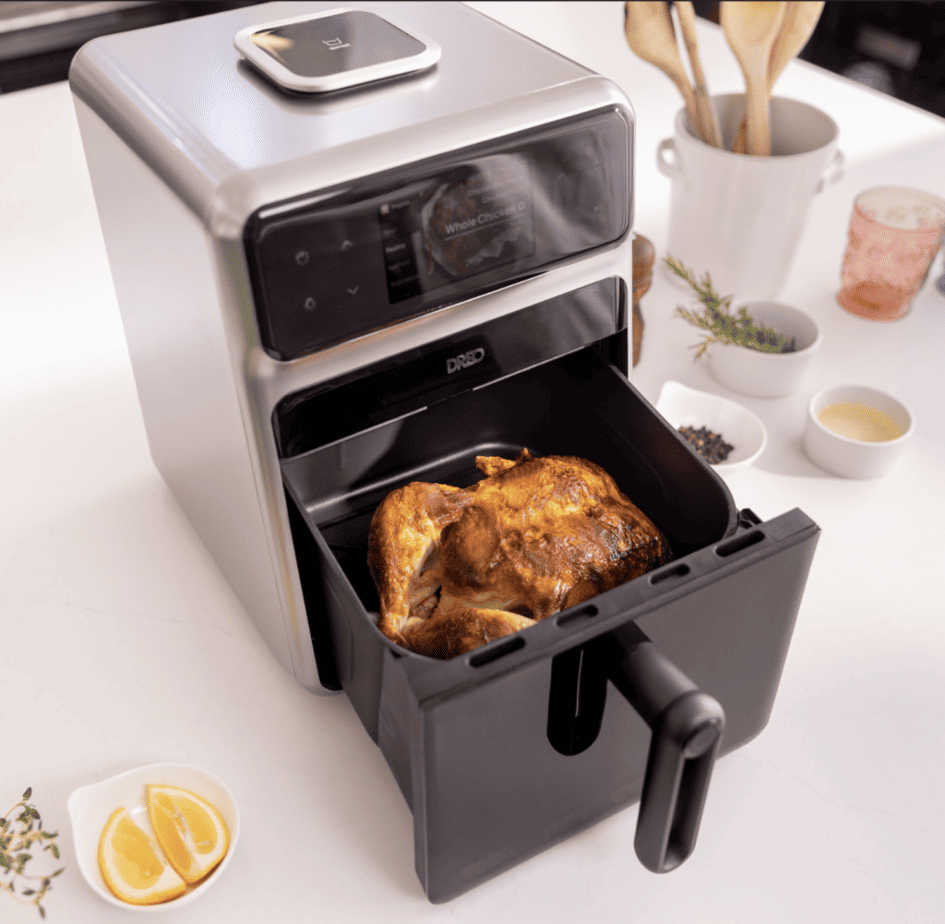 The DREO ChefMaker Combi Fryer is a game-changer in the cooking world, combining the technologies of an air fryer, pressure cooker, and sous vide into one powerful appliance.
First, let me tell you I am in LOVE with this new appliance. I honestly didn't have really high hopes for it and thought it was just another air fryer. I couldn't have been more wrong. This appliance is so much more. It's beyond my expectations in all the best ways.
CombiCook technology allows for precise cooking results by using smart algorithms to adjust moisture, heat, and time for food of any shape or size. This technology sets the ChefMaker apart from other air fryers, which can only treat the inside and outside of meat as one. That means you can effortlessly cook just about anything with ease.
One of the key features of the ChefMaker is its super convection heating capabilities, which provide faster and more even cooking results than traditional ovens. Enjoy healthy and perfectly crispy meals without the need for added oil or deep-frying. You don't have to sacrifice flavor for health anymore.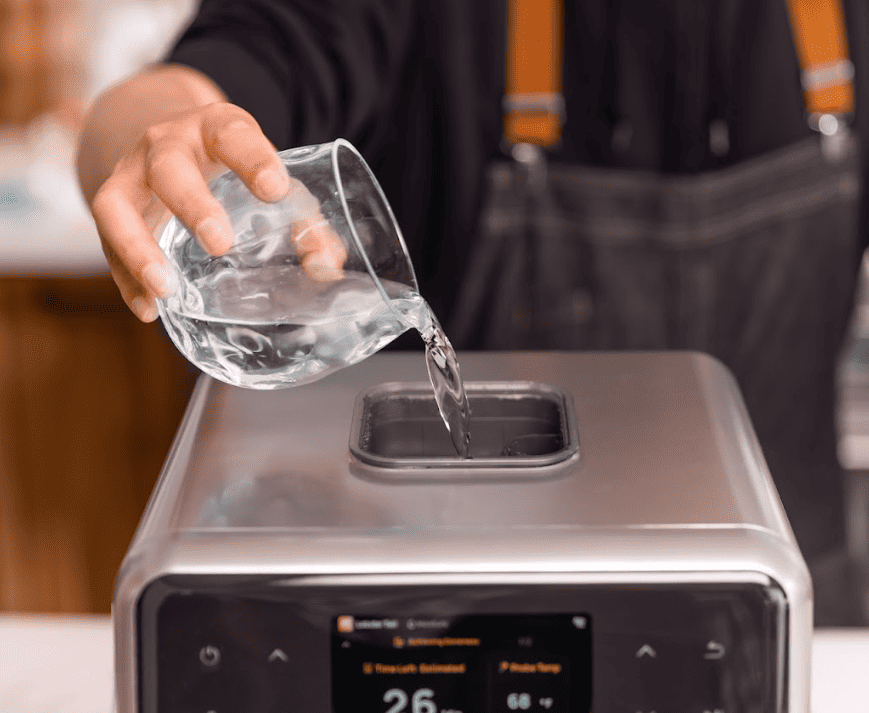 The ChefMaker also includes a water tank and built-in atomizer for adding moisture to your food, making it easy to prepare tender and flavorful meats every time. The cooking probe ensures that you can monitor the internal temperature of your food, allowing for perfectly cooked meals without the guesswork. That means perfectly cooked meals every time! No skills required.
The ChefMaker includes a 5.6-inch display and see-through window, making it easy to monitor your food as it cooks. It also comes with the Dreo app, which provides ChefMaker-specific recipes, alerts, and more.
With a few clicks, you can access a wide range of recipes designed specifically for the ChefMaker, take advantage of custom alerts to keep your cooking on track, and more. Finally, the ChefMaker is easy to clean and maintain, making it a hassle-free addition to your kitchen. Ours has earned a prized spot on our countertop which rarely happens with any appliance. That's because we use it that often!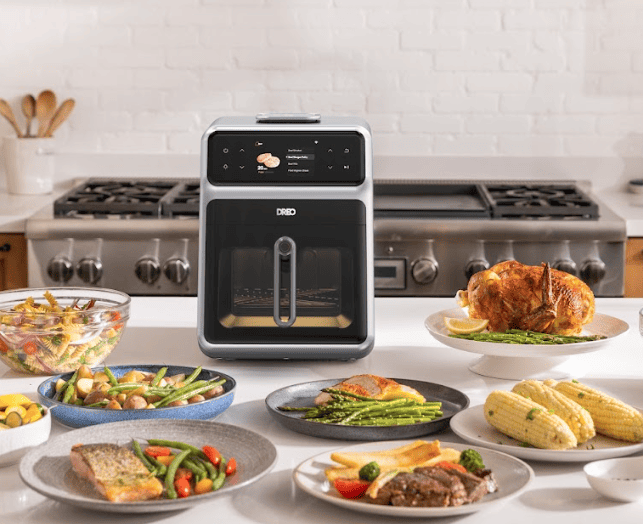 In conclusion, the DREO ChefMaker Combi Fryer is a worthy addition to any kitchen. Its combination of features makes it a versatile and convenient appliance, while the CombiCook technology allows for precise cooking results every time. It's so easy to use that my 11-year-old son has claimed it and has made everything from perfect steaks to a whole chicken – crispy skin and moist inside!
He now uses it to make dinner for us several times a week. I've yet to be disappointed with anything that comes out of it and I think his age speaks to the ease of use that it delivers. Anyone can use it to make perfect meals every time.
Whether you're a seasoned chef or a beginner cook, the ChefMaker takes the guesswork out of cooking and makes it easy to prepare healthy and delicious meals for your family.
With its easy-to-navigate app and simple controls, you can cook like a pro with just the push of a button. If you're looking for a way to revolutionize your cooking experience, the ChefMaker is a must-have appliance. So why not give it a try?
Get yours on Kickstarter for 45% off on May 23rd as the best day to save! Snag other discounts after launch day!
You can also enter to win one! Dreo is currently hosting a giveaway for 3 lucky winners. There are 3 ChefMakers up for grabs, so go enter now here: ChefMaker Giveaway.