4th of July Craft – Snap Crackle Pop Mason Jars
These 4th of July crafts make adorable decor and double as a sparkler station for the kiddos! They can grab their glowsticks, sparklers and pop its from these cute jars and celebrate the 4th of July in style!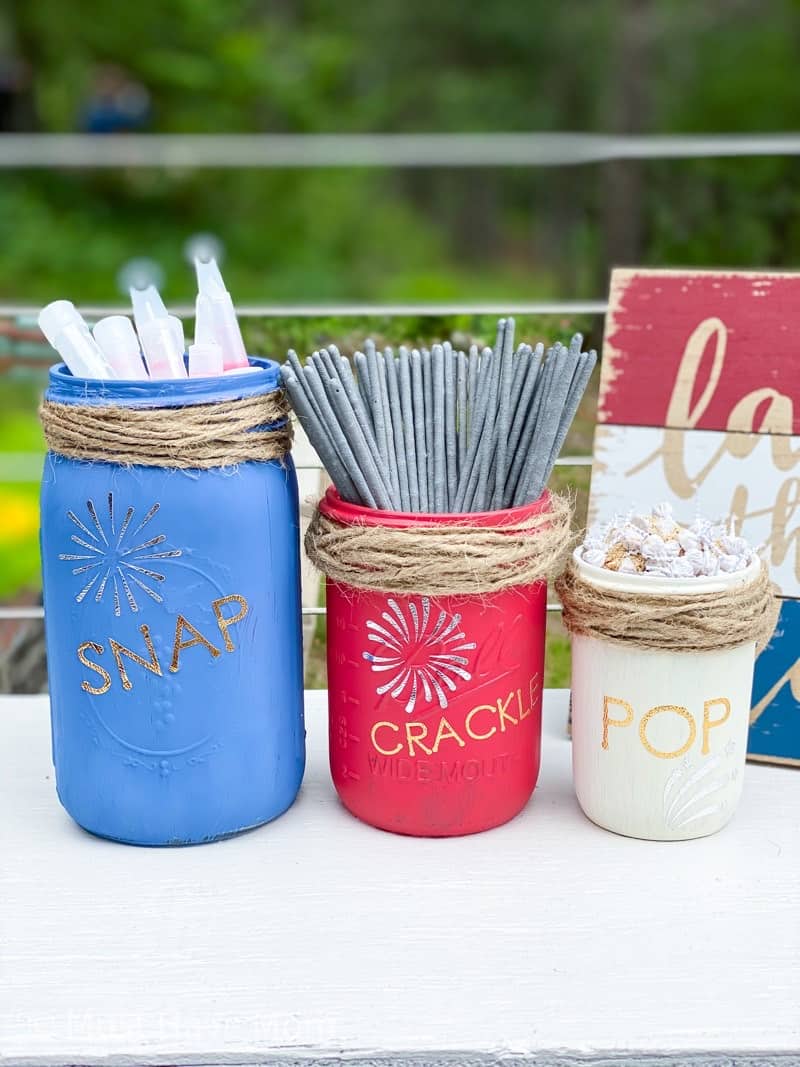 I have been busy making 4th of July crafts this week! The other day I made this adorable mason jar utensil holder and we also made these yummy M&M cookie bars that were a big hit. All of these 4th of July ideas are perfect for homes with children around!
4th Of July Craft
This mason jar craft is perfect for celebrating the 4th of July in style! I chalk painted the mason jars with red, white and blue chalk paint and then added some metallic vinyl using my Cricut to add the words to each jar. Finally, I added some metallic vinyl fireworks. It was so easy to make and it's my favorite 4th of July craft so far! I'll show you how to make your own!
Supplies:
3 wide mouth mason jars of various sizes (I used quart, pint and jelly jar sizes)
rubbing alcohol
red, white and blue chalk paint (I used this kind)
foam paint brushes
twine (like this)
Cricut Textured Metallic Vinyl (gold and silver)
glow sticks, sparklers and Pop-Its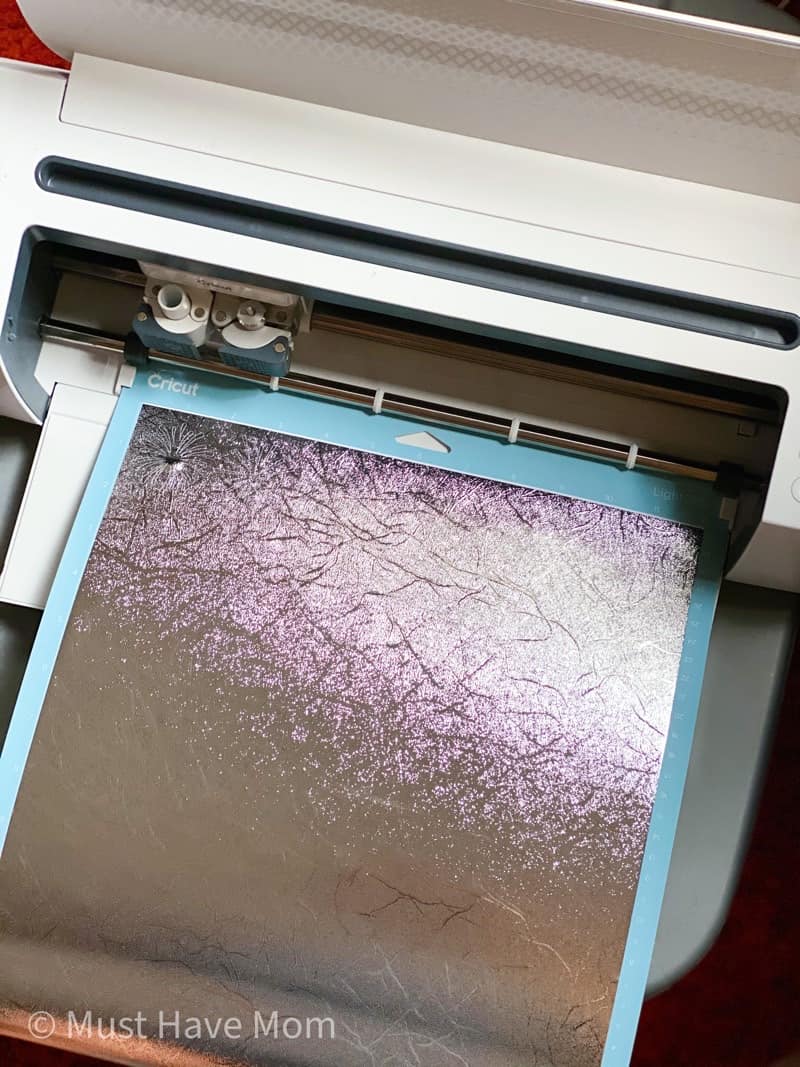 Start by cleaning each mason jar with rubbing alcohol. Then use a foam brush to paint one jar blue, one jar red, and one jar white. Allow to fully dry.
While the jars are drying you can cut out the words and fireworks using a Cricut Maker or Cricut Explore Air 2. The textured metallic vinyl is gorgeous and is perfect to make these jars really stand out. It cuts really nicely and weeds easily. You can grab the free Design Space cut file here for the "Snap", "Crackle", "Pop" words and fireworks.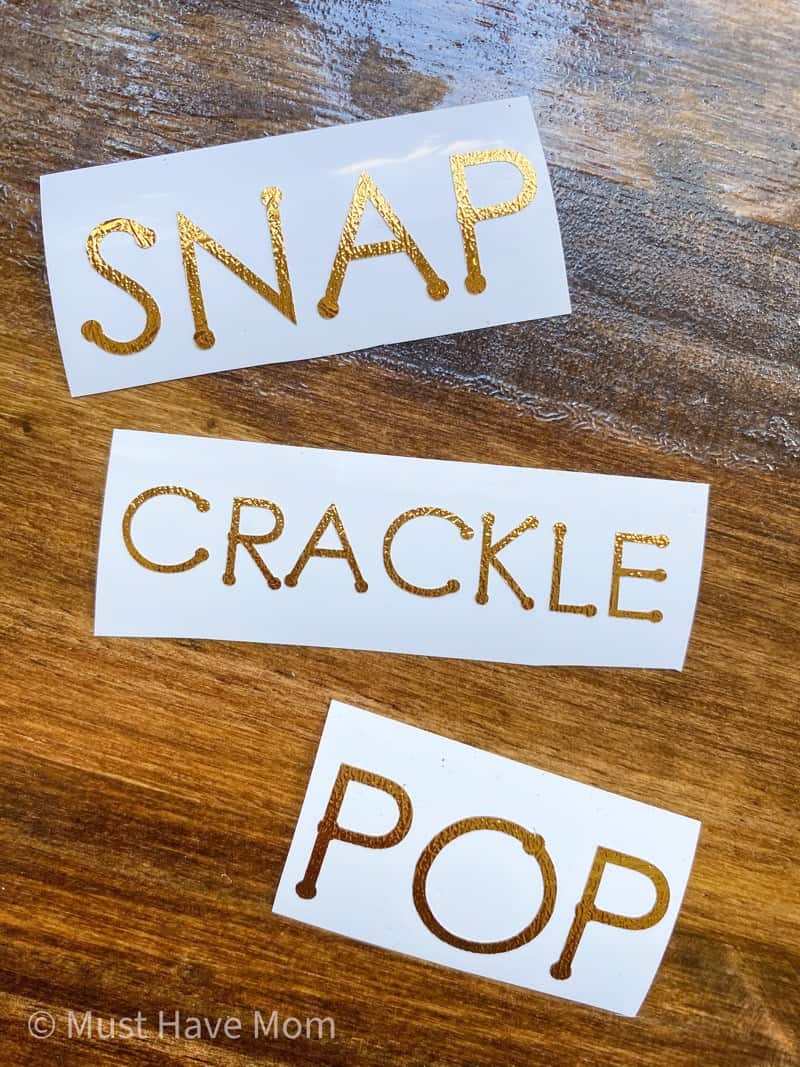 Open the file linked above in Design Space. First, cut the words out in gold textured metallic vinyl. Weed them and apply transfer tape over them.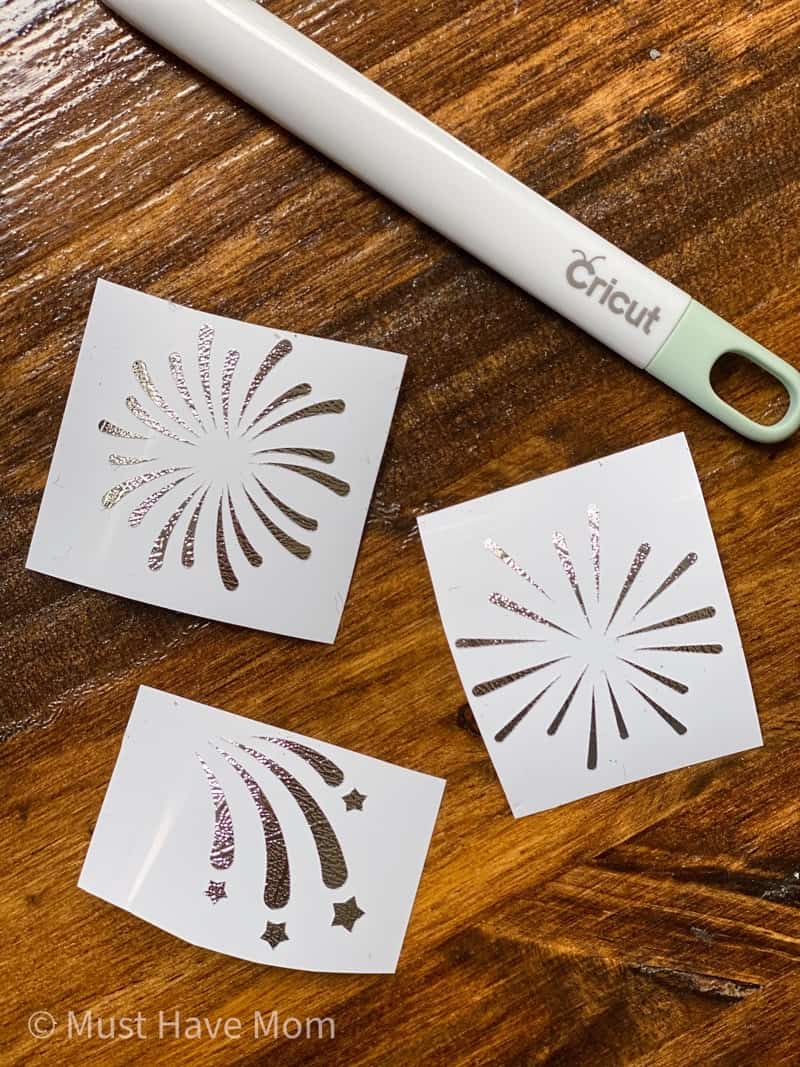 Next, cut the fireworks using the silver textured metallic vinyl. Weed them and apply transfer tape over the top.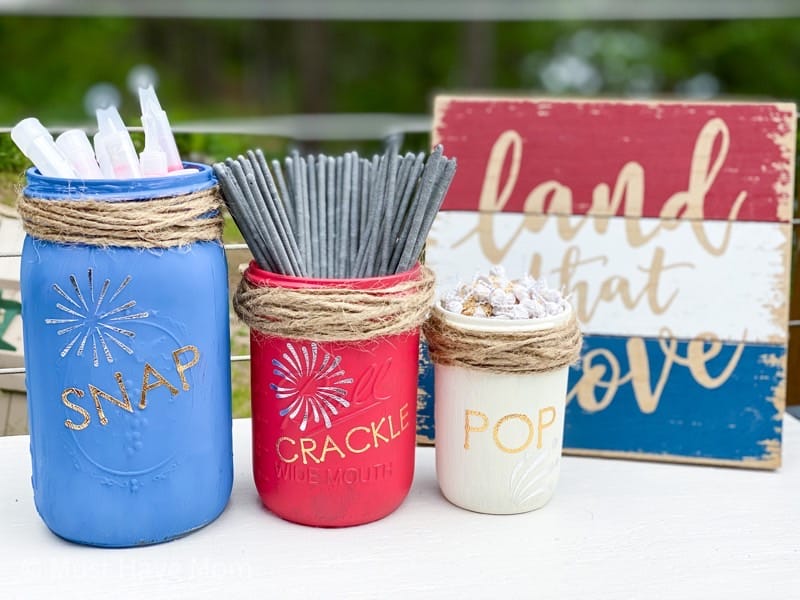 Once your jars are fully dry, apply each word to each jar and then apply a firework to each jar. Tie the twine around the tops of the jars.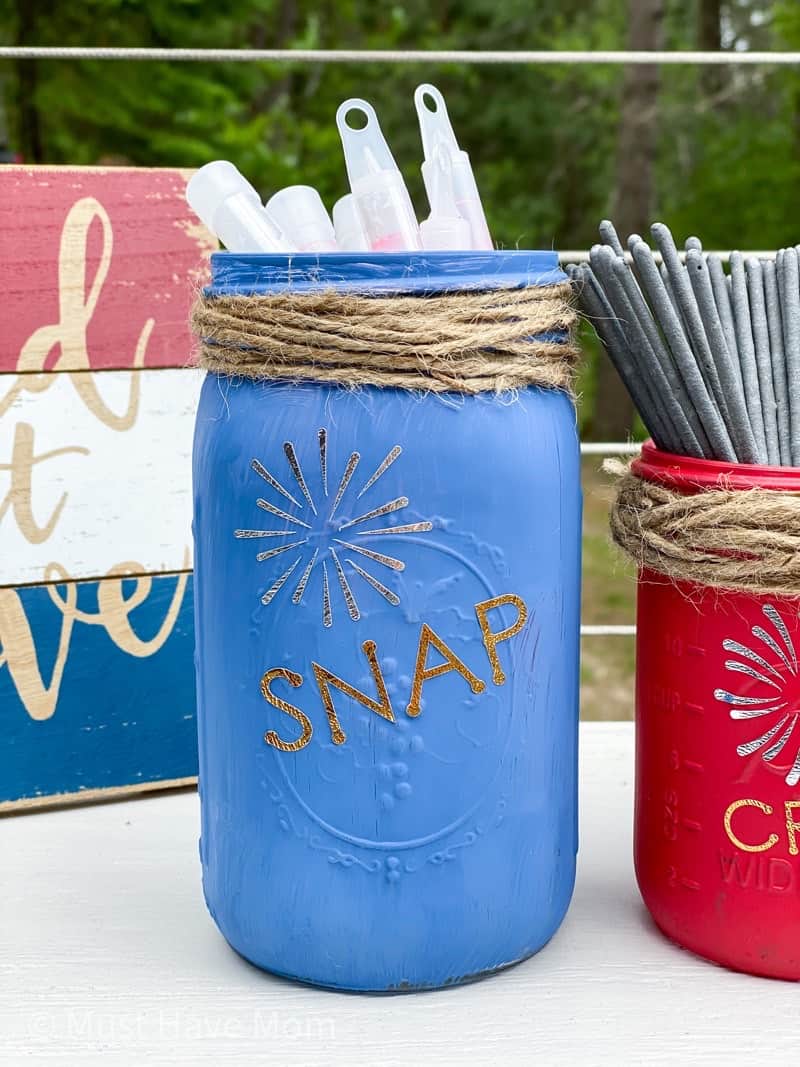 You can fill the jars with any version of what you like! I put 4th of July glowsticks in the "snap" jar because you have to snap them to activate them so it seemed an appropriate choice.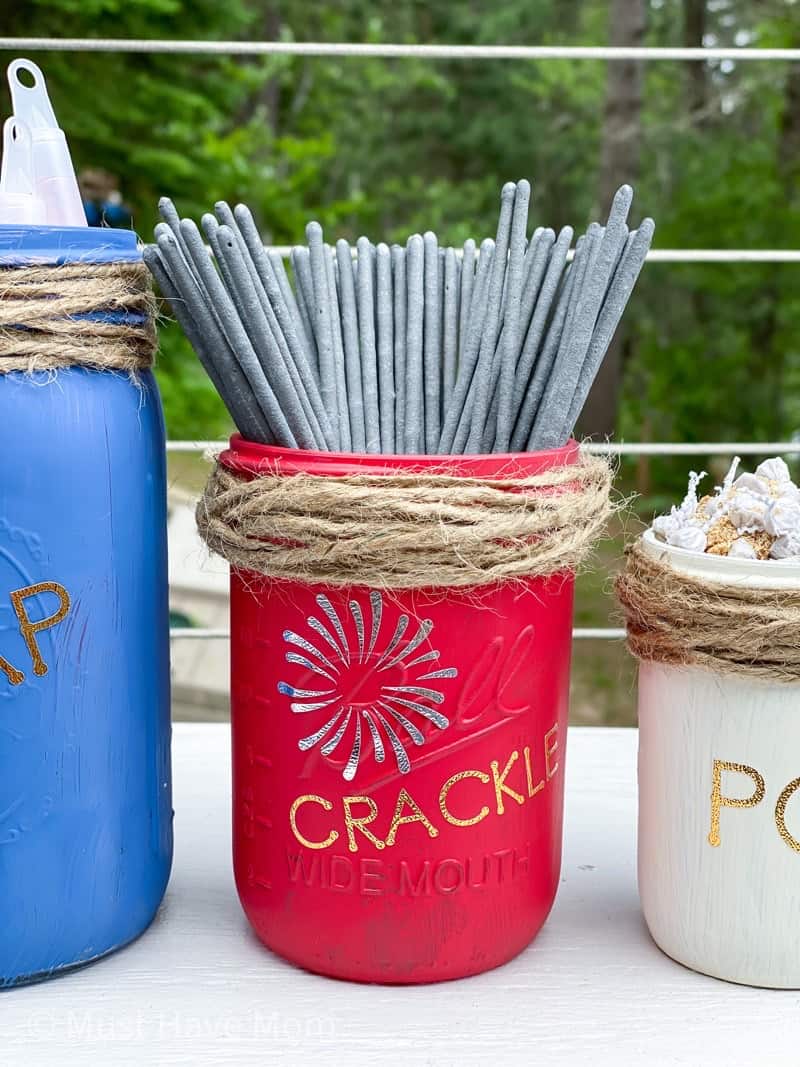 In the "crackle" jar I placed sparklers. They make a crackling sound when lit so I liked that idea!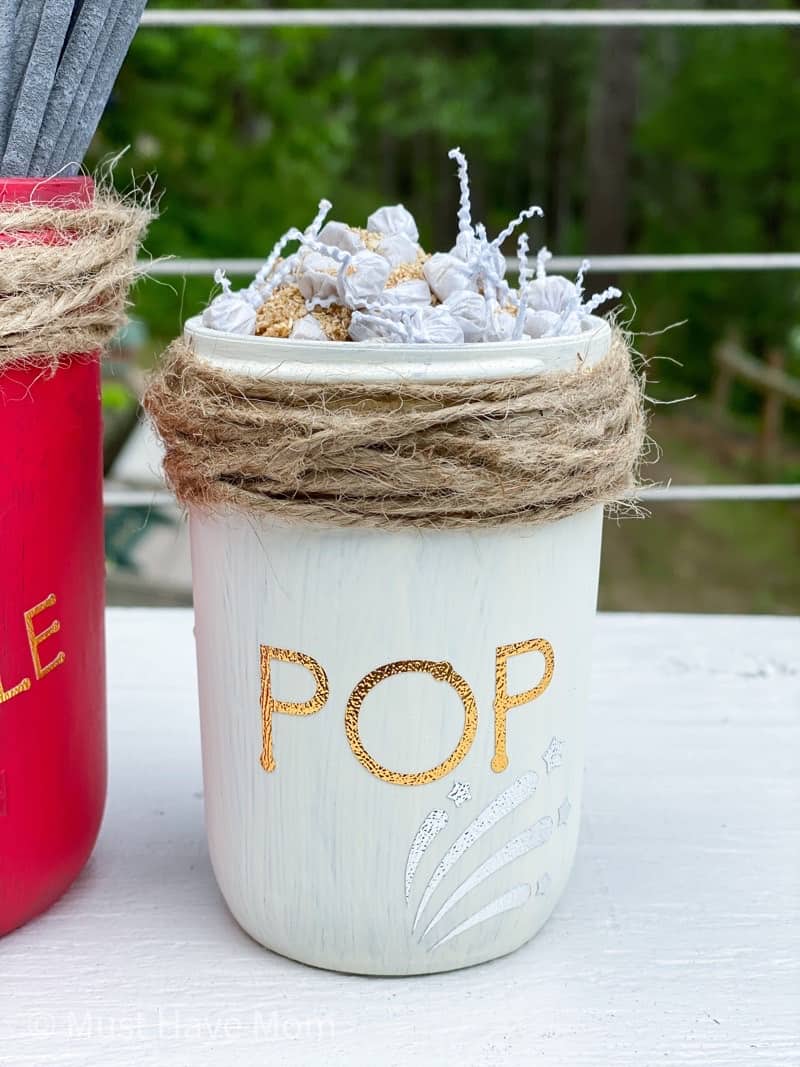 In the "pop" jar I filled it with those little Pop Its that make a pop when you throw them at the cement. You can find boxes of them for $1.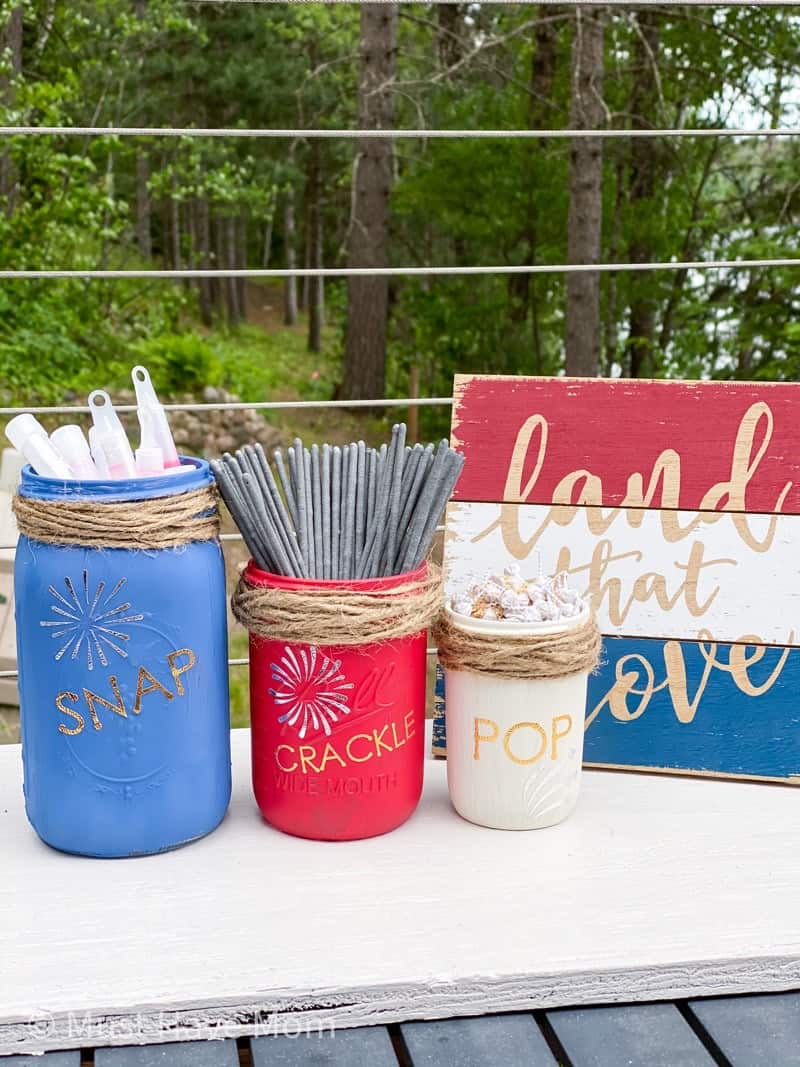 Set up your adorable snap, crackle, pop jars for the 4th of July festivities and kids can each grab something for the party. My kids can't wait to do this on the 4th!
I love functional decor that serves a purpose!
Pin 4th of July Craft