What You Need To Know: Introducing Baby To Table Food + Homemade Fruit Snacks Recipe!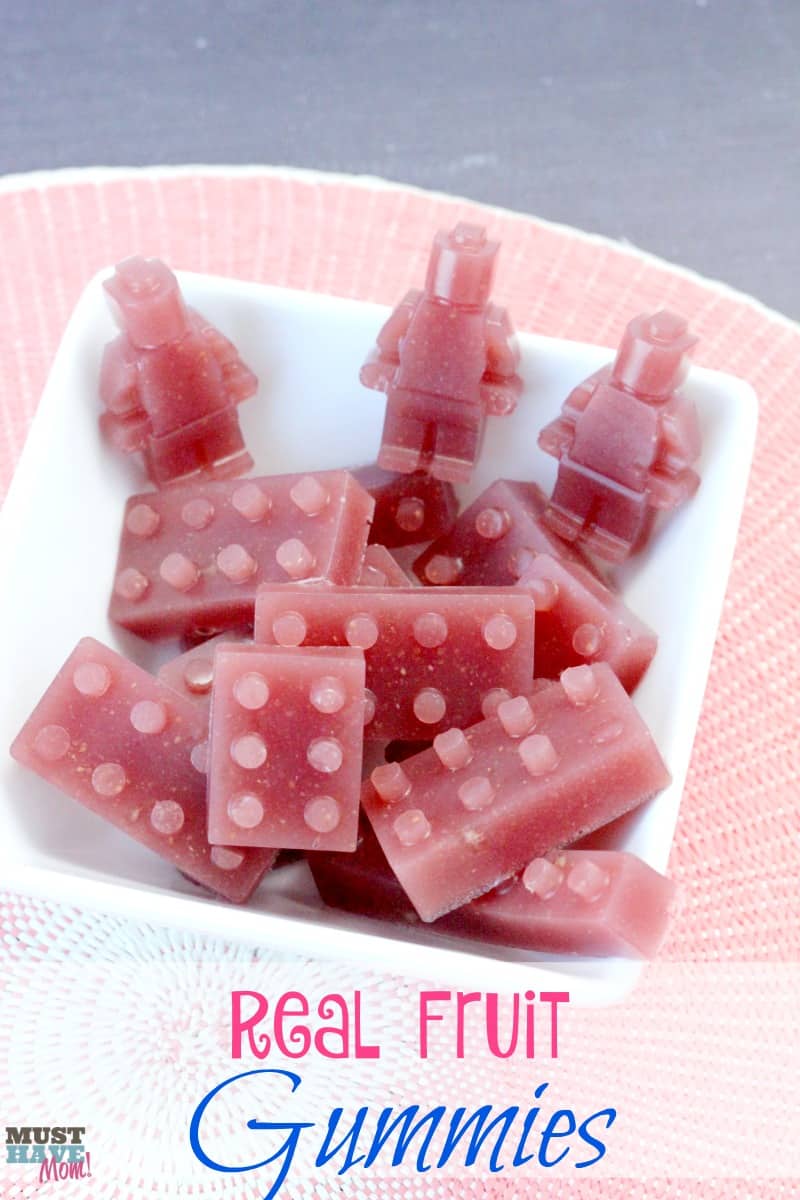 Once your baby is ready for table food how do you know how to transition baby off of baby food and start them on table food while still maintaining a healthy, balanced diet? It can be tricky. Beech-Nut, the makers of nutritious baby food, recognized this challenge and conducted a study to find out how babies are transitioning to table food and what their diets look like after they are transitioned off of baby food. The results were quite surprising to me and I'm sure you'll be surprised too. They found that unbalanced eating patterns are developing as early as 9 months of age!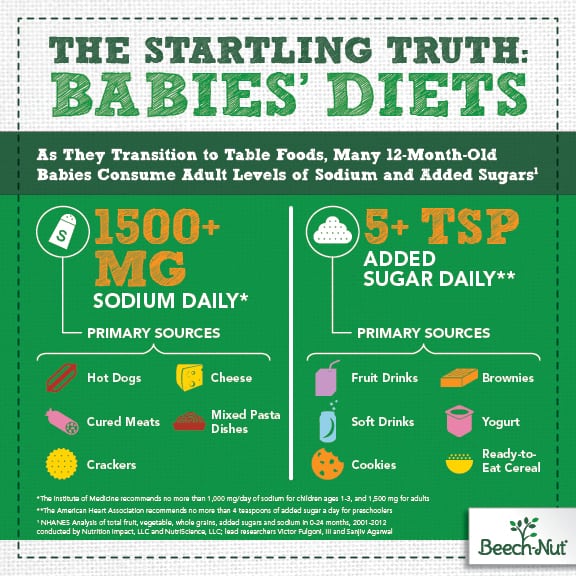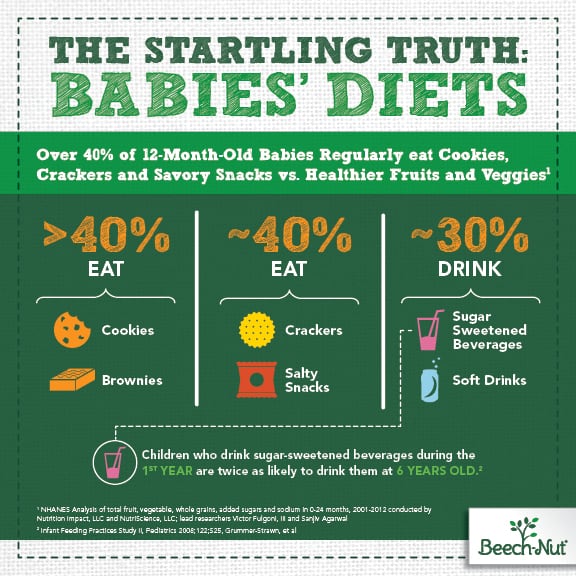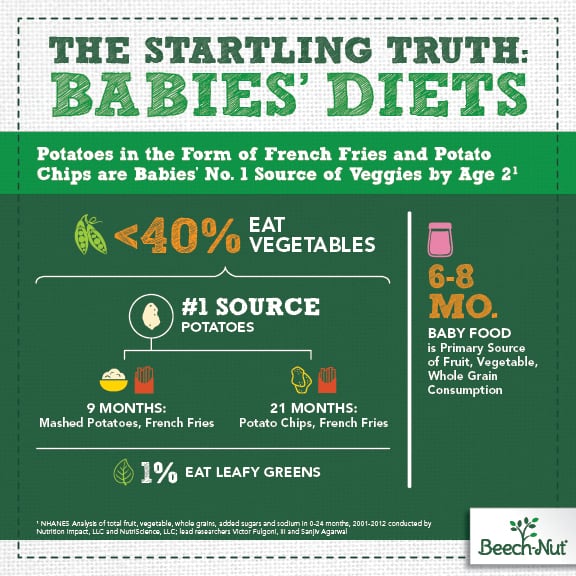 The Beech-Nut-commissioned study analyzed 11 years of food and beverage consumption data between 0-24 months from the National Health and Examination Survey (NHANES). The startling results show that as infants move from baby food to whole food, they are eating more French fries, sugar-sweetened beverages and sweets than they are vegetables and whole grains. Furthermore, by 12 months they are consuming adult levels of sodium and added sugars. What can you do to prevent this from happening with your own child? I've got tips and helpful recipes to get your baby on the road to healthy eating habits and make the transition from baby food to table food as painless as possible.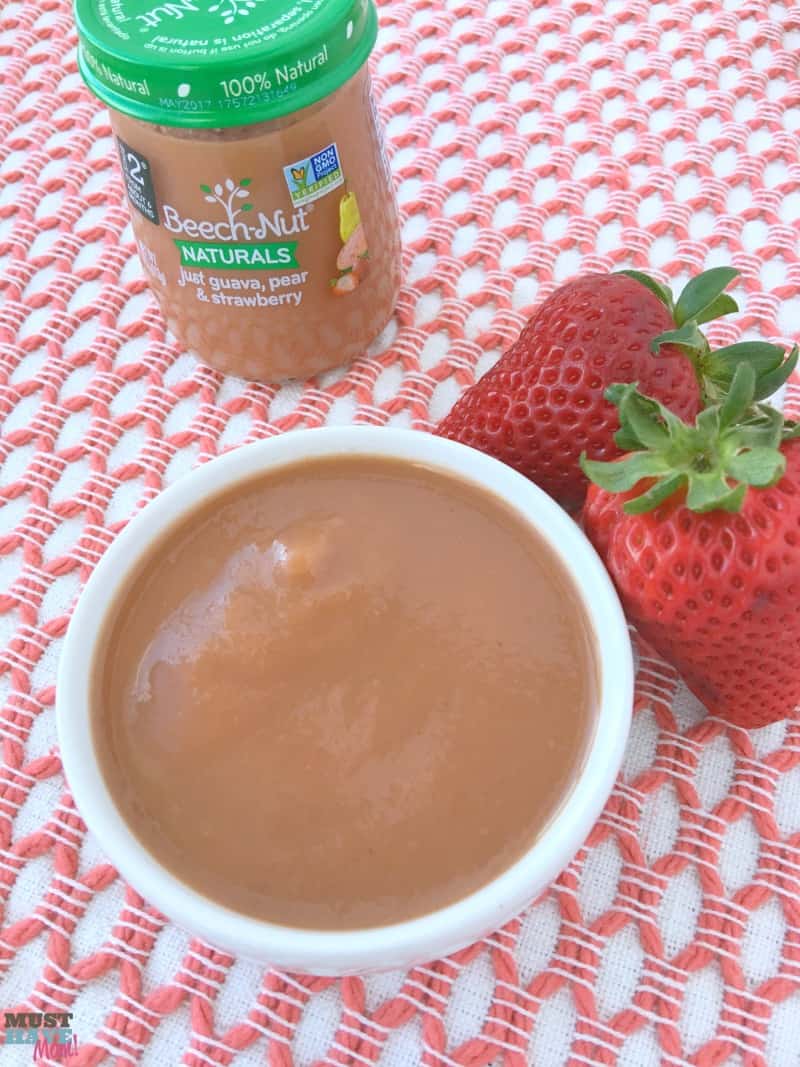 You can find an entire tip sheet, provided by registered dietitian and pediatric nutrition expert Nicole Silber, to help transition your baby from baby food to a healthy diet of table food HERE. Some of my favorite tips, which you can find in the tip sheet, include:
Blending pureed carrots like Beech-Nut® Naturals™ just carrots into tomato sauce

Topping unsweetened, plain yogurt with real fruit purees in place of buying the flavored yogurts that are loaded with added sugars

Making colorful and tasty popsicles by adding water to a favorite fruit & veggie blends, like Beech-Nut® Naturals™ just beets, pear & pomegranate, putting in ice cube trays and then freezing
I love making my own homemade fruit snacks using Beech-Nut® Naturals™ fruit blends and 100% fruit juice. If you've ever read the label on store-bought fruit snacks you'll find that the one thing they are lacking is real fruit! They are loaded with sugar and corn syrup and are basically no better than candy. By making your own you can avoid the sugar and have healthy fruit snacks at a fraction of the price you'd pay in the store.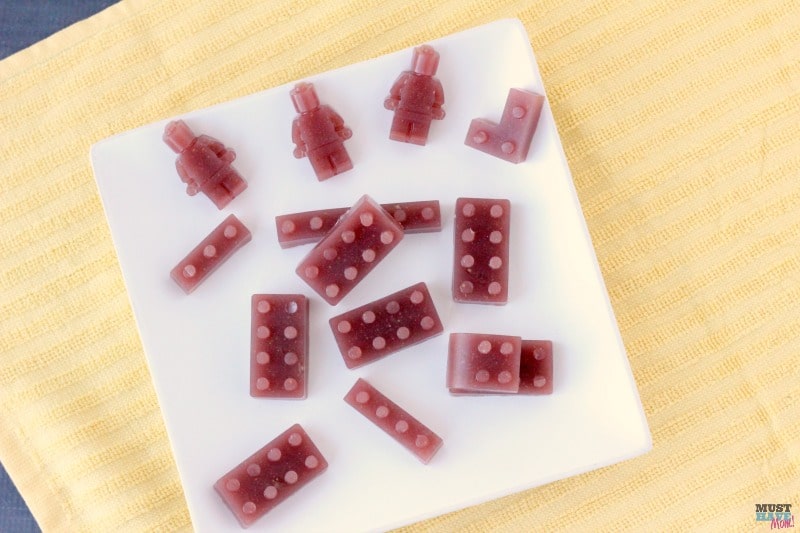 For this homemade fruit snacks recipe I used Beech-Nut® Naturals™ just guava, pear & strawberry along with 100% berry fruit juice. You'll also need silicone molds for your gummies. I used these lego molds and these gummy bear molds are a smaller size for toddlers.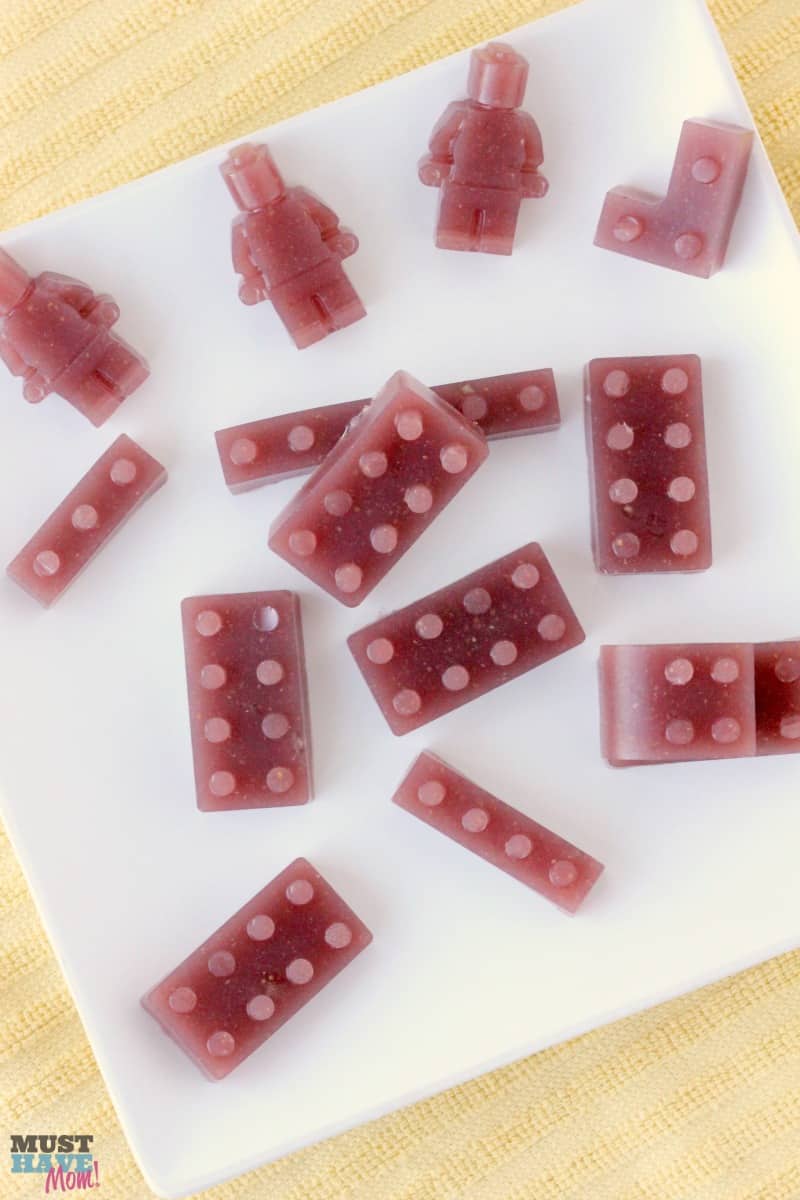 Print off the recipe below or pin this post for later!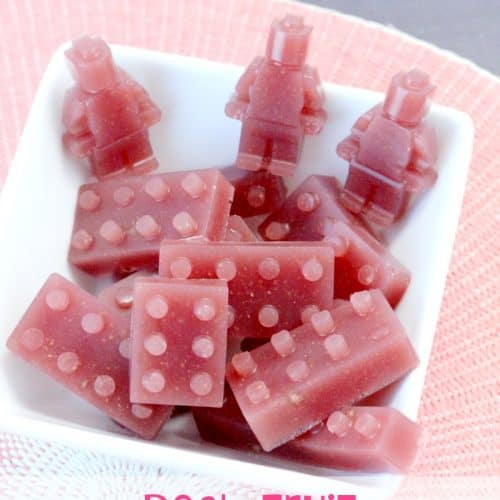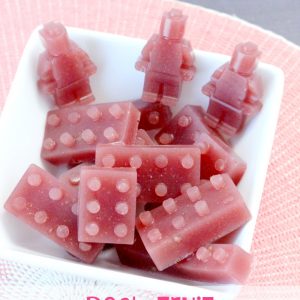 What You Need To Know: Introducing Baby To Table Food + Homemade Fruit Snacks Recipe!
Ingredients
1/2

Cup

fruit puree *I used Beech-Nut® Naturals™ just guava

pear & strawberry

1/2

Cup

100% fruit juice *I used berry

5

Packs Knox PLAIN gelatin

2

Tbsp

honey
Instructions
Mix puree and juice in small saucepan.

Sprinkle Knox gelatin over the top of the mixture and let it dissolve until it looks wrinkly.

Warm over medium heat and whisk together until well mixed.

Heat until mixture reaches a thin consistency.

Turn off heat and whisk in honey.

Pour into silicone molds using a squirt bottle or dropper to fill each mold.

Place in fridge for 1 hour or until firm. Pop out of the molds and store in an airtight container. Keep refrigerated.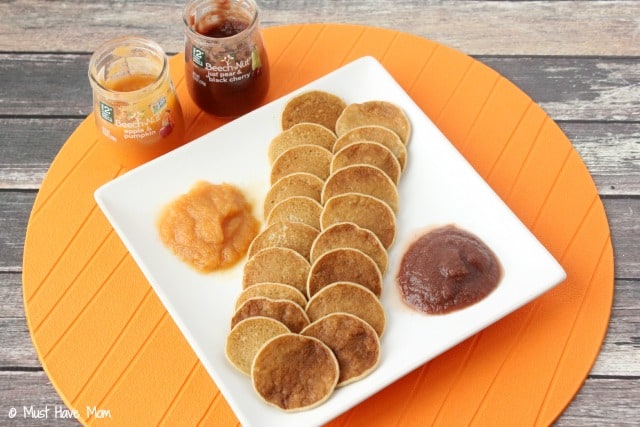 Other ways to keep nutritious foods in your baby's diet include adding baby cereals or baby food into table foods so you know they are still getting the nutrition they need while they are able to explore finger foods and self-feeding. These baby rice cereal pancakes are the perfect finger food for baby and they include rice cereal in them and you can serve them with baby food fruit blends for dipping. It's a great combination and baby's love to dip their foods! You can get the baby rice cereal pancakes recipe here.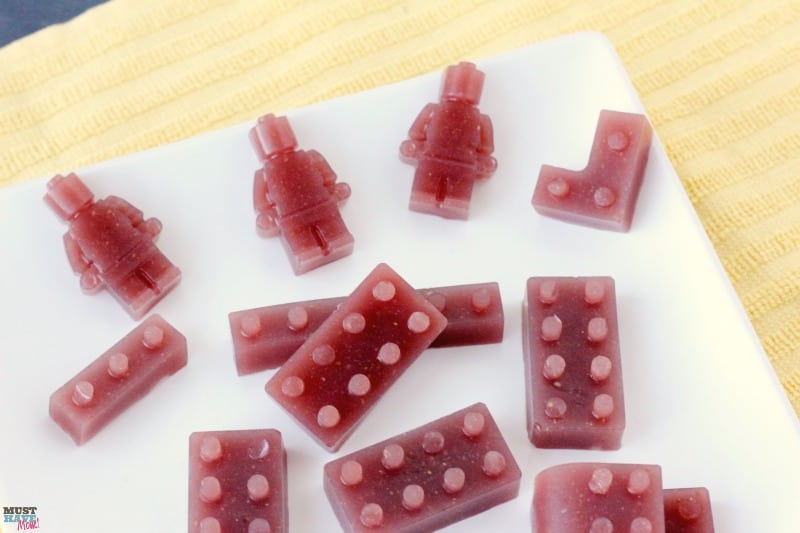 What table foods do you serve your baby?