Mess-Free Bonfire Snack Ideas! Krave S'Mores Bars Recipe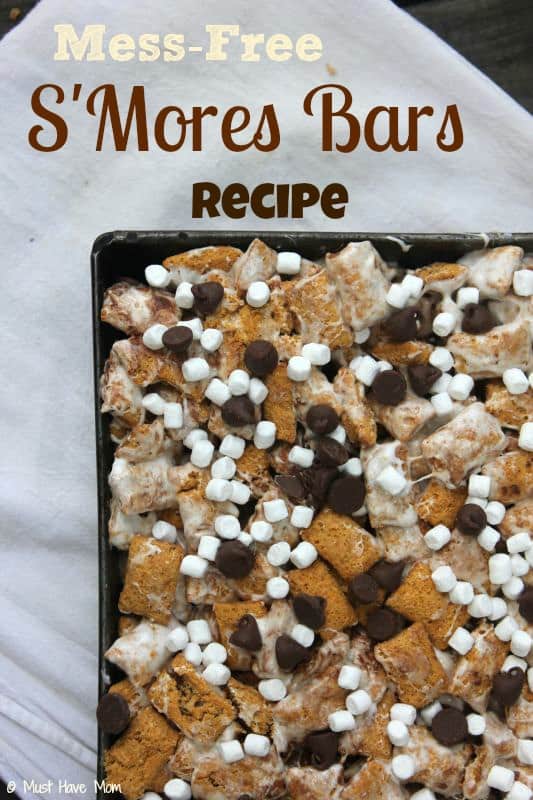 For your next camping trip or bonfire bring along these mess free S'mores bars for a yummy treat that will satisfy the kids and still keep their hands fairly clean!!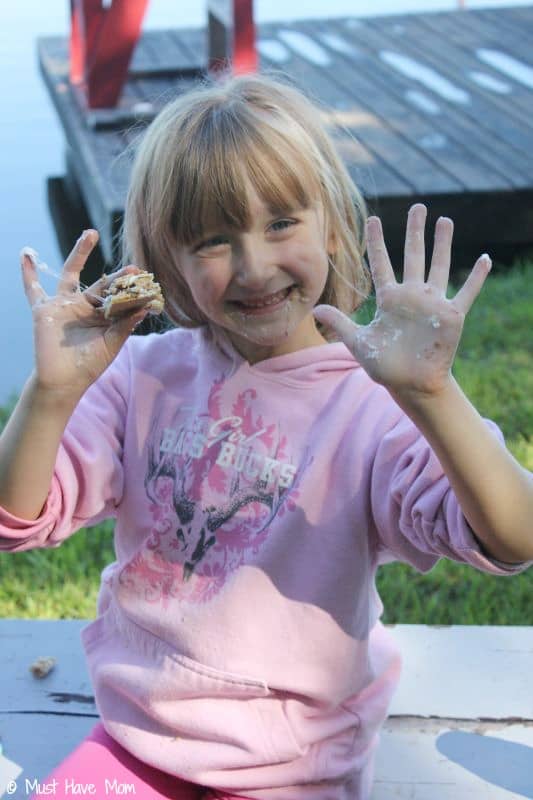 I just got back from a week long vacation at our family cabin on the lake. One of our favorite things about having a family sleepover at the cabin is the opportunity to have a bonfire! We love to sit around the fire and enjoy one another's company. We always make S'mores and inevitably my kids end up looking like this! Covered in sticky marshmallows and chocolate. This week I decided to try out some new mess-free snack ideas that we could enjoy around the bonfire. Knowing they involved Kellogg's cereal, my kids were game to try them out!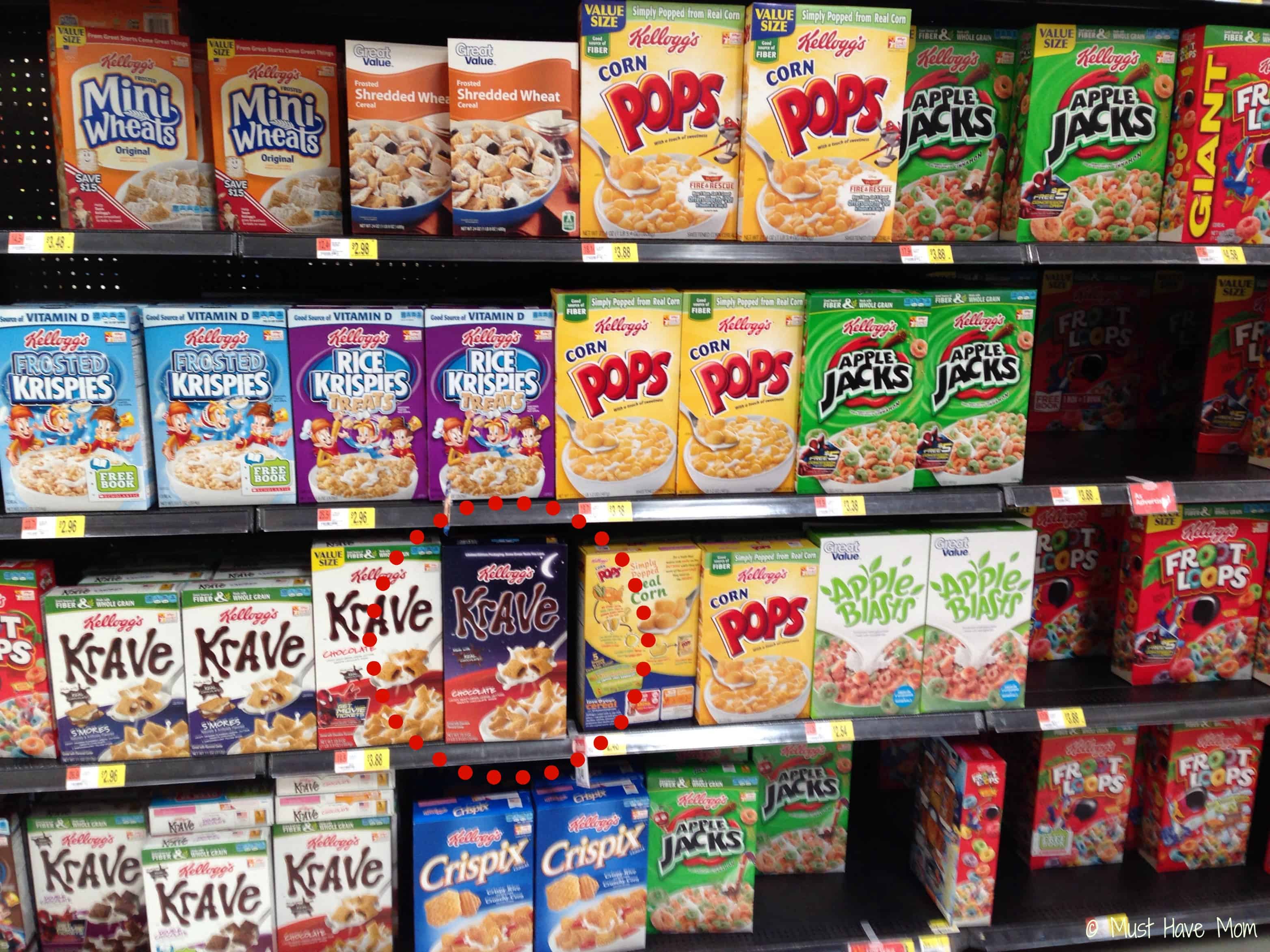 Before taking off for the cabin I stopped at Walmart and picked up some Kellogg's cereal. I got Krave (the chocolate filled kind),Froot Loops, Corn Pops, Rice Krispies Treats, and Mini Wheats. Kellogg's must know that we always snack on cereal at night because they came out with special edition boxes highlighting the late night snack idea. My kids eat cereal as a bedtime snack all the time. This is so up their alley.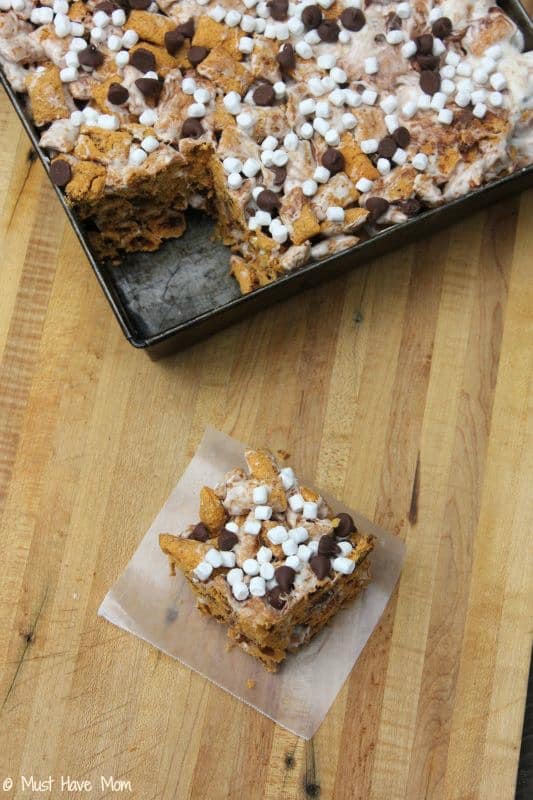 To replace our messy S'mores at the bonfire I decided I would concoct a mess-free S'mores bars recipe. Boy did it turn out good AND it tastes just like S'mores without all the sticky mess. Not only that but it also eliminated the need for me to sit and roast a marshmallow for each kid and assemble their S'mores. I made these before the bonfire and served them up on little squares of wax paper. They were the perfect mess-free replacement for S'mores! The kids thought they were the best and they didn't even miss the messy S'mores.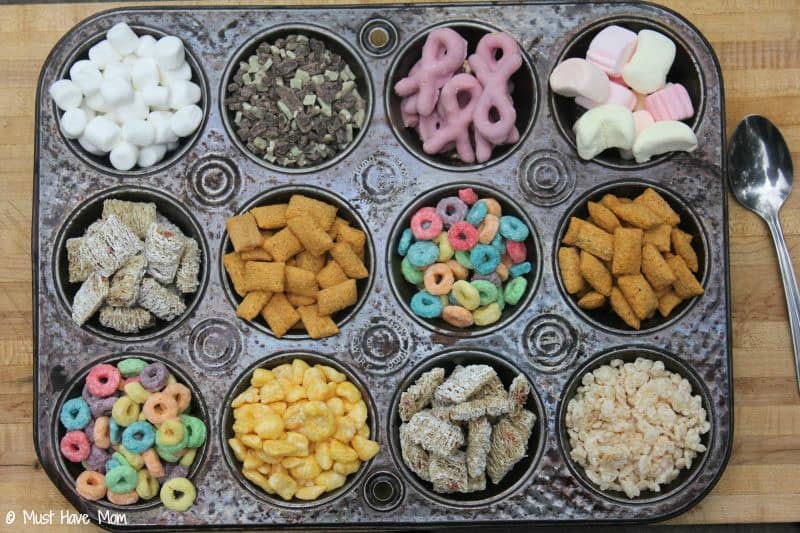 Of course I also had some other fun snacks up my sleeve. Since we typically do a fire and then send the kids to bed I knew they would need a late night snack to tide them over until morning otherwise they would keep coming out of their rooms complaining of rumbling tummies. I created this fun cereal snack bar that they could indulge in around the bonfire. I just used a muffin tin and filled each circle with different cereals and snacks. I included Kellogg's Mini Wheats, Krave, Froot Loops, Corn Pops, Rice Krispie Treats, mini marshmallows, mint chocolate pieces, yogurt covered pretzels and flavored marshmallows.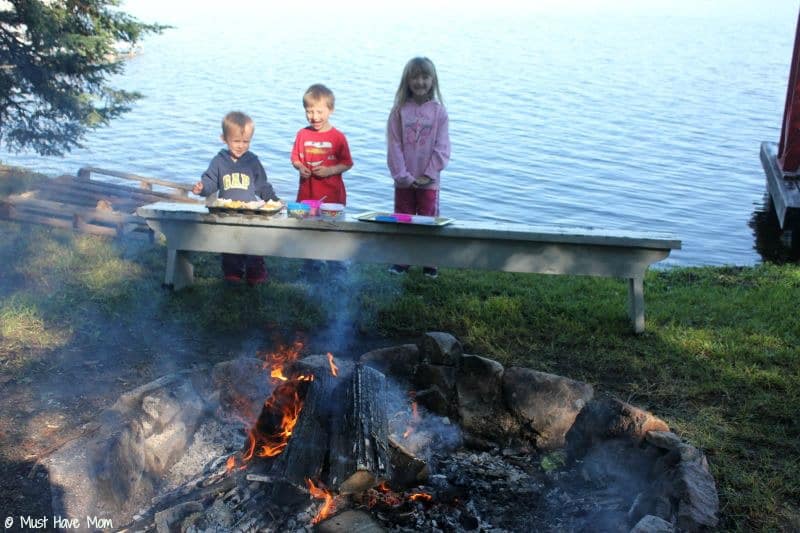 The kids started digging in before I completed setting up my bonfire snack bar. They couldn't wait to dig in to the cereal snack bar tray.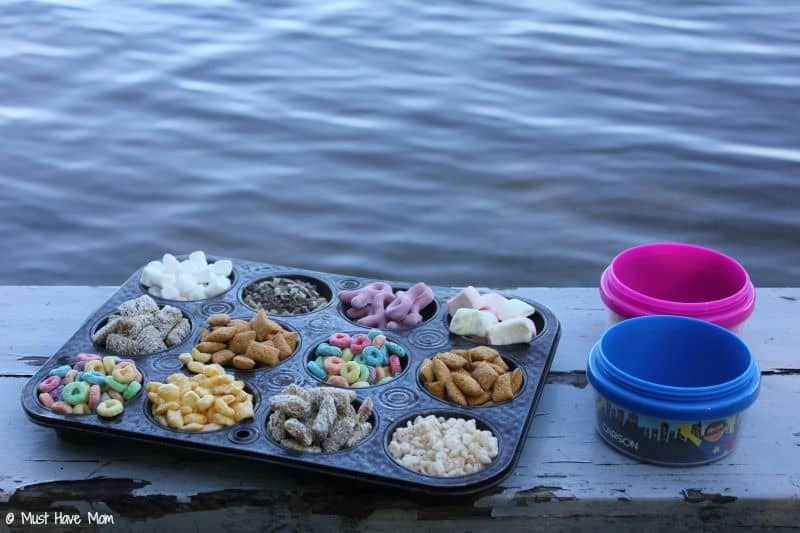 They each had their own bowl and could make their own cereal snack mix.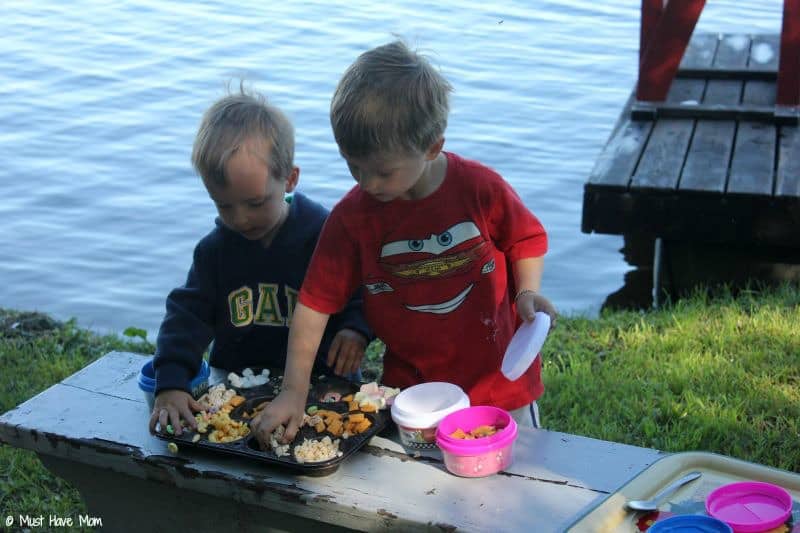 I couldn't peel the boys away from the cereal snack bar tray. They loved it and kept coming back for more. I loved that their tummies were getting a late night snack so they could go to bed and sleep good!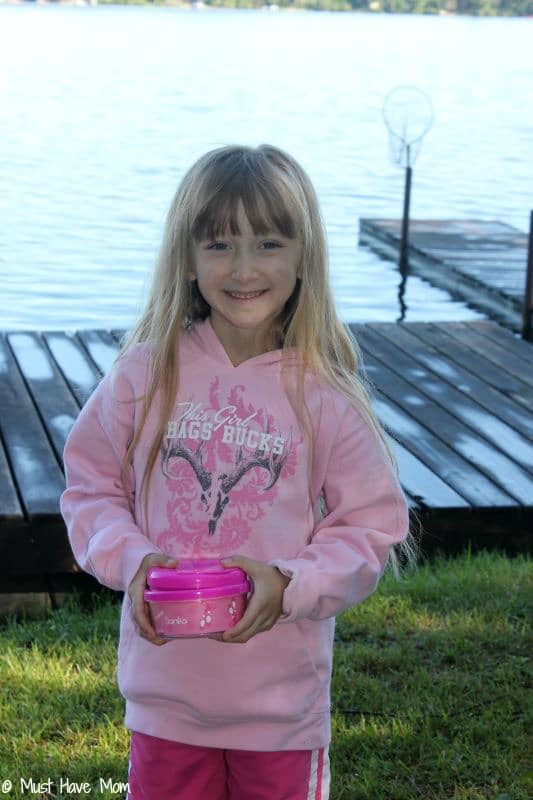 After a busy day of swimming, water gun fights, fishing off the dock and boat rides, this was a great way to wind down and enjoy the fire.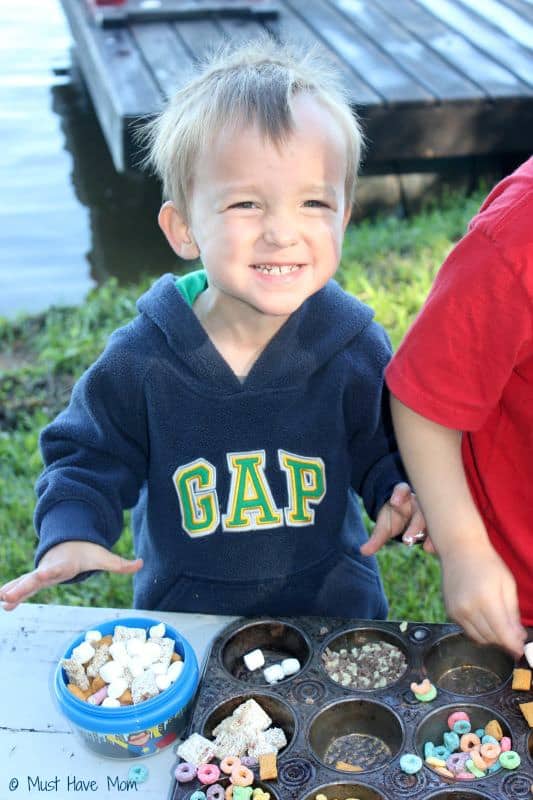 I actually got to sit down and enjoy the fire too! I wasn't busily making s'more after s'more for the kids. Instead I was sitting back watching THEM make their snack! Hooray for independence!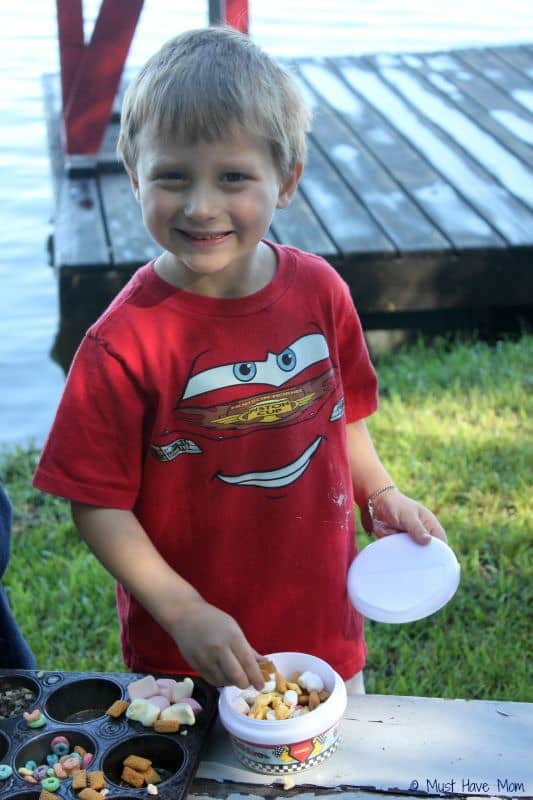 They loved being able to do it themselves too.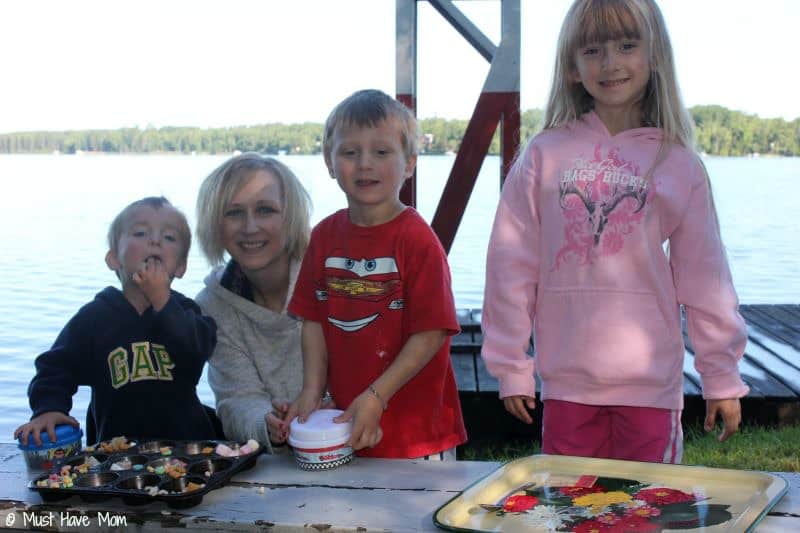 The mess-free snack ideas were a huge hit both with the kids and with mama! I got to relax for once and they got a much better bedtime snack!
Here is my final mess-free snack idea! Be sure to watch my tip on what to do with the leftover cereal!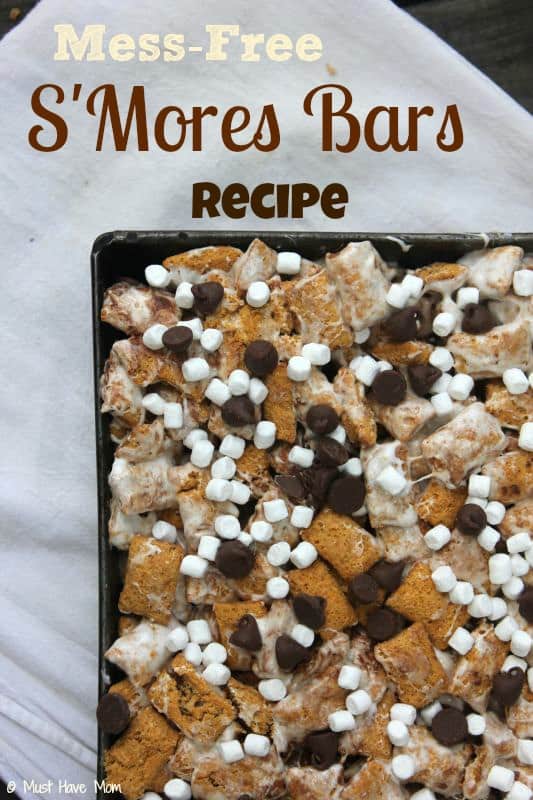 You can pin my mess-free S'mores Recipe for later or print it off!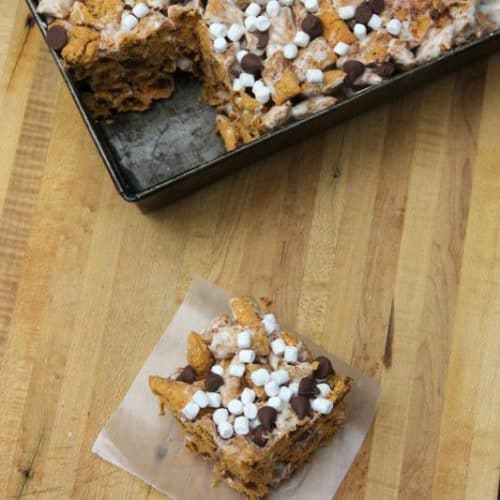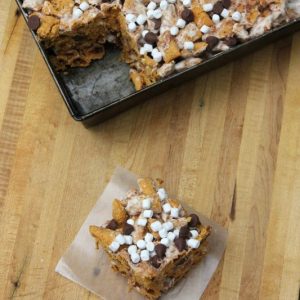 Krave S'Mores Bars Recipe
Mess-free S'mores bar made with Krave cereal.
Ingredients
3

Tbsp

Butter

5 1/2

Cups

Mini Marshmallows

8

Cups

Kellogg's Krave chocolate filled cereal

1

Cup

Chocolate Chips

1/2

Cup

Tiny Marshmallows
Instructions
Melt 3 Tbsp butter in large, microwave safe bowl.

Stir in 5 1/2 cups mini marshmallows and heat for 30 seconds. Remove from microwave and stir well. If not completely melted microwave 20 seconds longer.

Stir in Krave cereal and mix well.

Press into greased 8" x 8" pan.

Sprinkle chocolate chips and tiny marshmallows on top.

Allow to cool and then cut into bars.

Store in airtight container.
What are your favorite late night bonfire snacks?