Over 15 Thermos Lunch Ideas For Kids & Tips on Packing Them!
With fall and winter quickly approaching it's time to start thinking about lunch ideas to keep the kids warm. Packing a warm thermos lunch is also a great way to add some different lunch options to your menu. Kids, just like adults can get tired of eating the same thing over and over again. So ditch the sandwich this week and opt for some of these thermos lunch ideas for kids instead!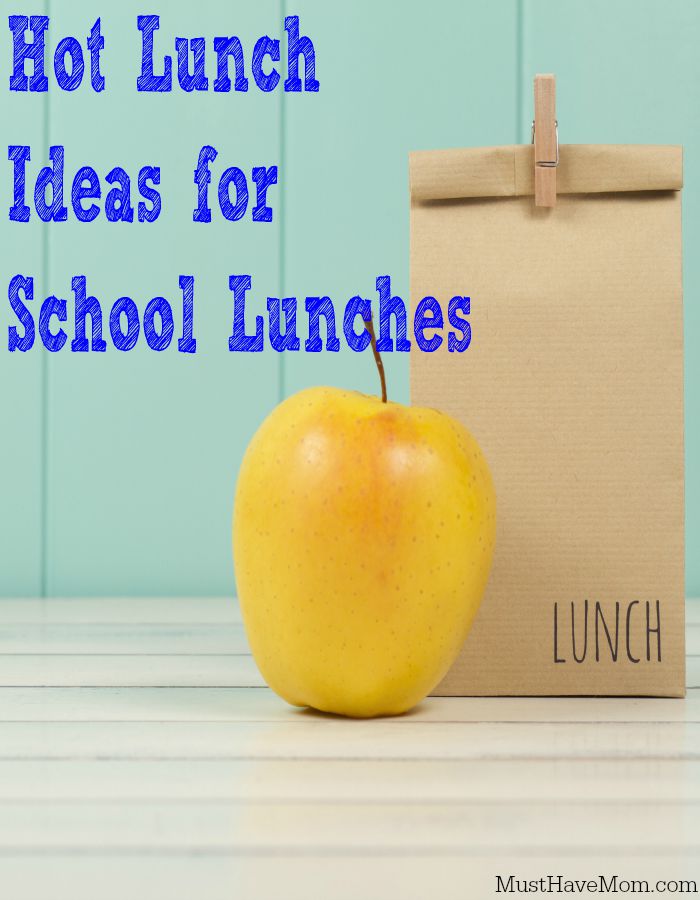 15+ Hot Lunch Ideas
Here are over 15 lunch ideas perfect for a thermos lunch. Not sure how to use a thermos? Simply bring water to a boil and fill the thermos with boiling water for 10 minutes to pre-heat it. This will ensure it keeps food hot for a long time!
1. Homemade Spaghettio's from Love Bakes Good Cakes
2. Hot Lunch Ideas from Stuffed Suitcase
3. Simple Chicken Noodle Soup for Lunch from Nellie Bellie
4. One Pot Spaghetti with Meat Sauce from Domestic Superhero
5. Chicken Pot Pie Soup from A Dash of Sanity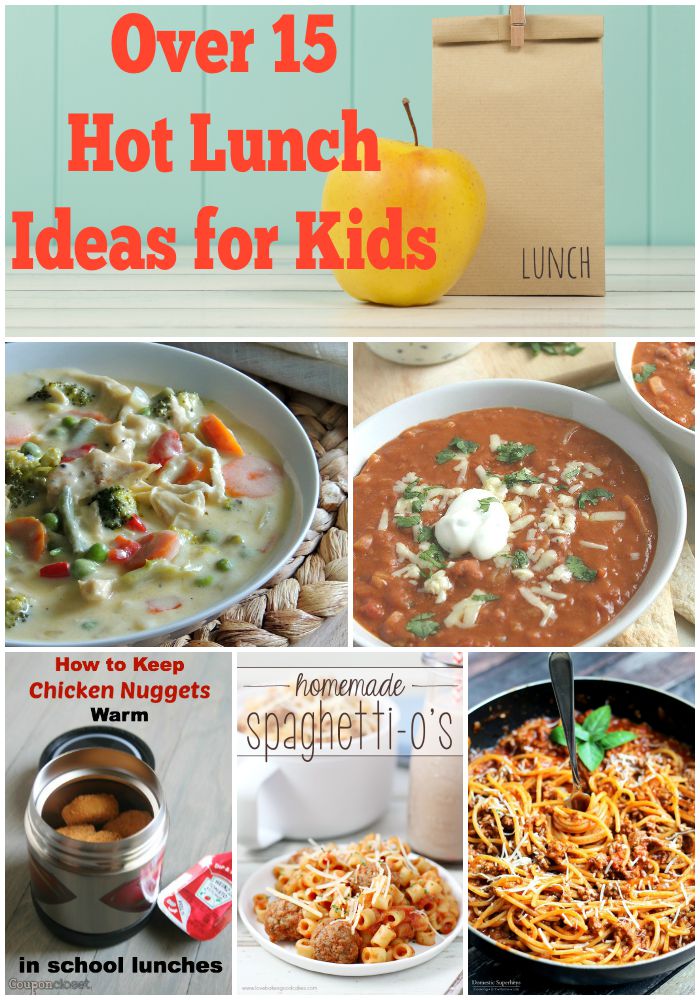 6. 15-Minute Tomato Soup from Amuse Your Bouche
7. 14 Hot Lunch Ideas from Jennifer P Williams
8. Warm Chicken Nuggets from Coupon Closet
9. Ramen Noodles to Go from Pickled Plum
10. Cheesy Chicken and Vegetable Soup from This Silly Girl's Life
11. Veggie Mac n Cheese from Momables
12. Homemade Spaghettio's With Veggies from Super Healthy Kids
13. 26 Hot Lunch Ideas for Kids from The Organised Housewife
14. Pizza Rolls from Coupon Closet
15. Spaghetti Carbonara from Momables
16. Veggie Nacho Soup from Amuse Your Bouche
17. Spinach and Sausage Tortellini from Must Have Mom
18. Taco Soup from Must Have Mom
19. Chicken Tortilla Soup from Must Have Mom (My personal favorite!)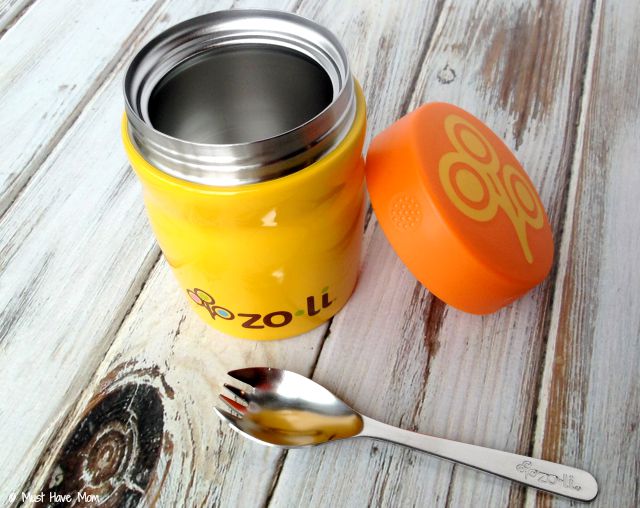 Our absolute favorite thermos is by Zoli and it's called DINE. It's the perfect kid-size thermos for your child's lunch. It fits in their lunch pails and keeps their food hot until lunch hour at school. It's easy enough for them to open themselves and it doesn't leak. We love the bright colors too! Each of my kids has a different color so it makes it easy to pack their lunches each morning. Toss in a FOONI and your child will be ready to eat their hot lunch!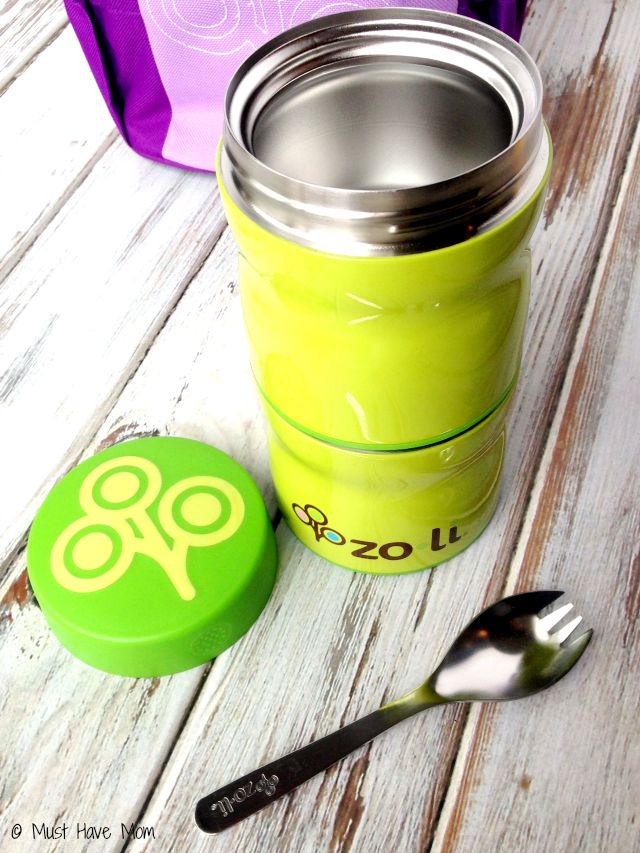 We also love to use the Zoli THIS & THAT for packing something hot and cold. The insulated containers keep hot and cold things separate and keep them each hot or cold. I love to pack things like hot oatmeal in one and yogurt in the other. Other ideas are taco soup in one and sour cream to top it with in the other. The possibilities are endless and I love the flexibility it offers with the two separate containers.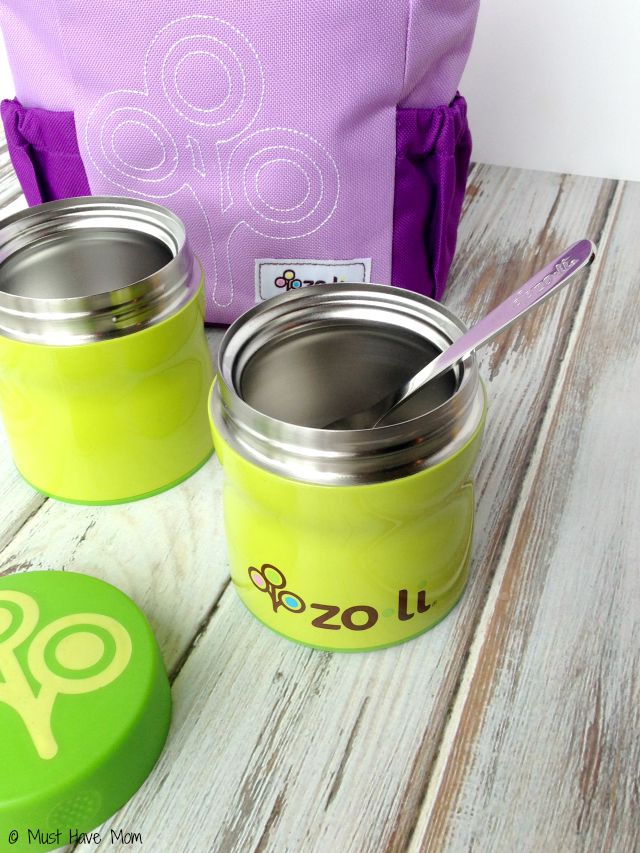 Alternatively you could also use it to pack 2 hot things or 2 cold things and keep them separate from one another. The THIS & THAT fits perfectly in the NOMNOM insulated lunch container too!
This year I'm determined to keep my child's cold lunch options interesting and avoid having him burn out on sandwiches! I hope my ideas have inspired you!