PB&J Doll Tea Party With Free Printable Doll Tea Bags & Paper Plates!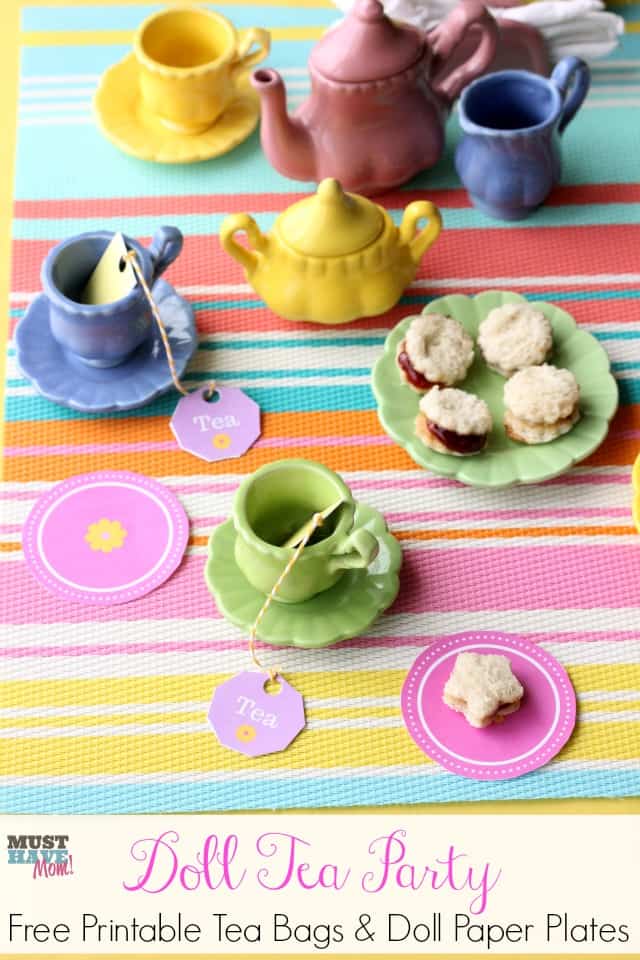 I aim to create memorable moments with my kids that they can look back on and remember with a smile. This PB&J doll tea party was the perfect way for us to share in a special moment together after a busy day at school. I created these free printable doll tea bags and I set the table for a fun tea party to welcome the kids home with.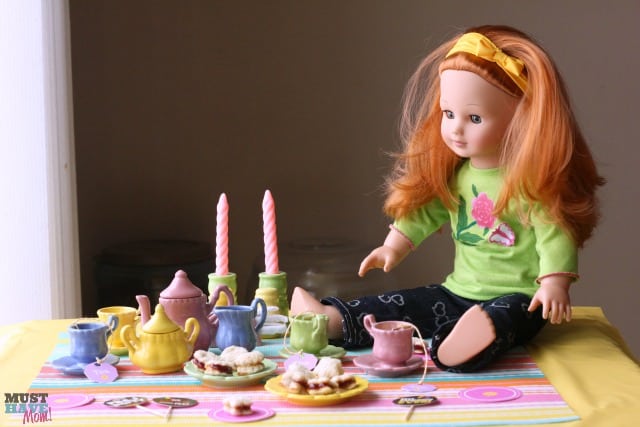 The doll was in place and ready to share in some yummy PB&J sandwiches and tea!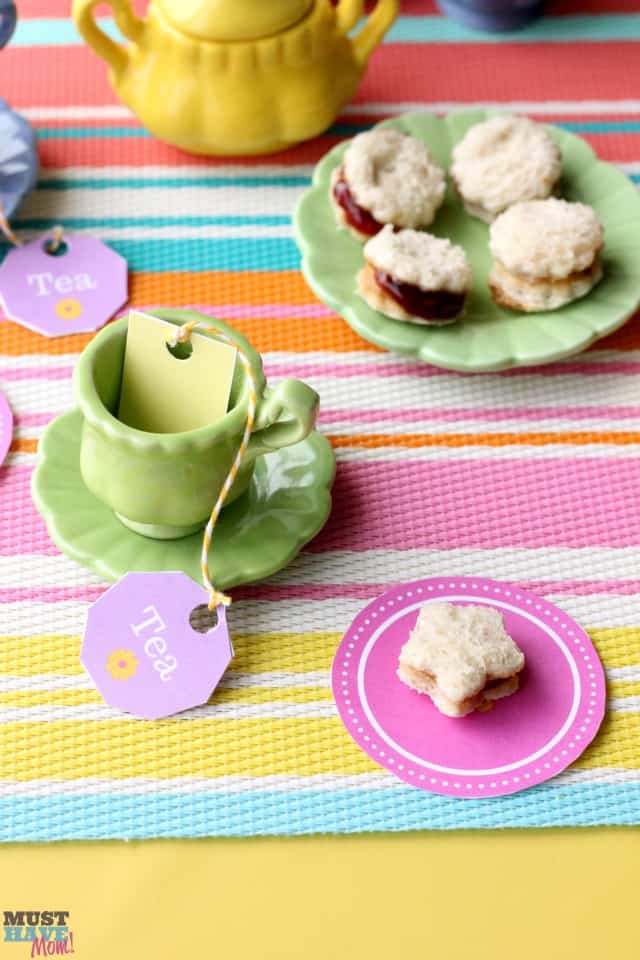 I made tiny, doll size PB&J sandwiches, using Smucker's Strawberry Preserves and Jif Peanut Butter. To make your own simply spread Jif Peanut Butter on two slices of bread. Then top it with Smucker's Strawberry Preserves. Put the two pieces together and use a mini cookie cutter to cut out doll size sandwiches (this is the
mini cookie cutter set
I used)!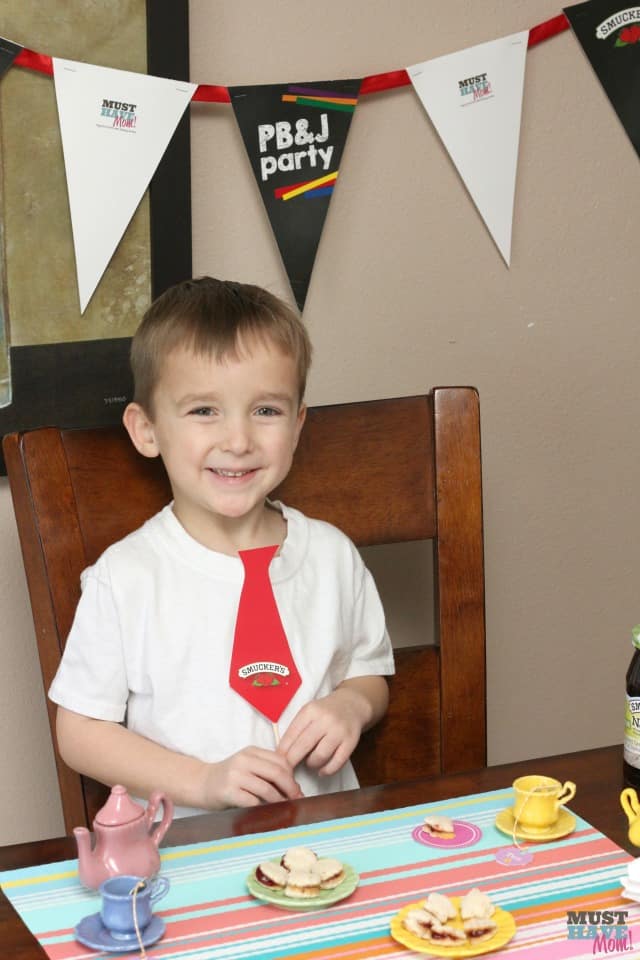 We had fun little photo props like this tie that Carson is sporting!
Our doll even got in on the photo prop fun!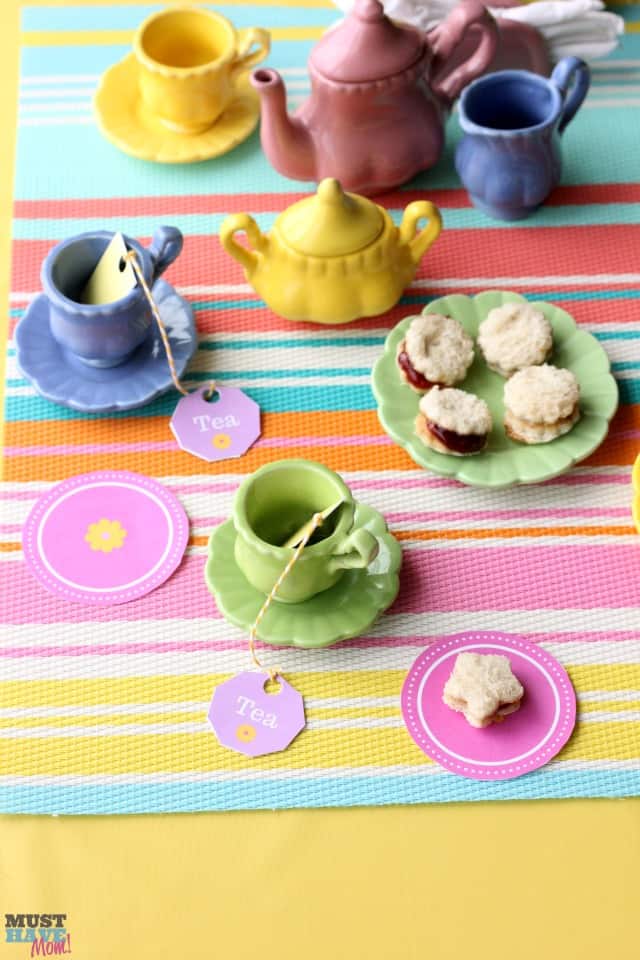 Click here
to print off these adorable little doll size tea bags and doll paper plates for free! Print them off on thick cardstock paper.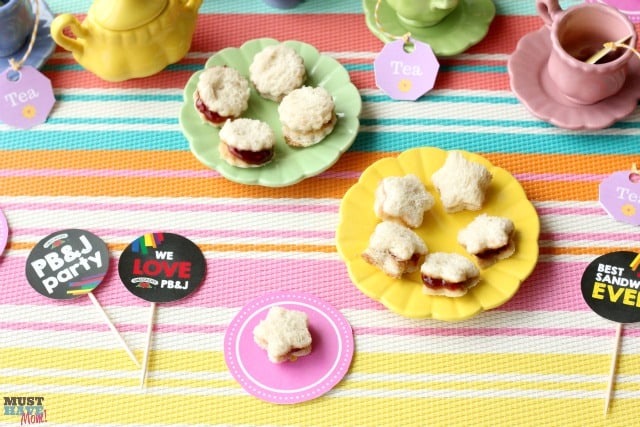 PB&J sandwiches have set the stage for many special moments that I've shared with my kids. We've
celebrated the first day of school
with them and even celebrated first moments of
finger food
with them! PB&J sandwiches are one of those nostalgic comfort foods that can instantly transport you back to your own childhood. I only hope that when my kids are adults and bite into a PB&J they will be transported back to these special PB&J moments that I am sharing with them now.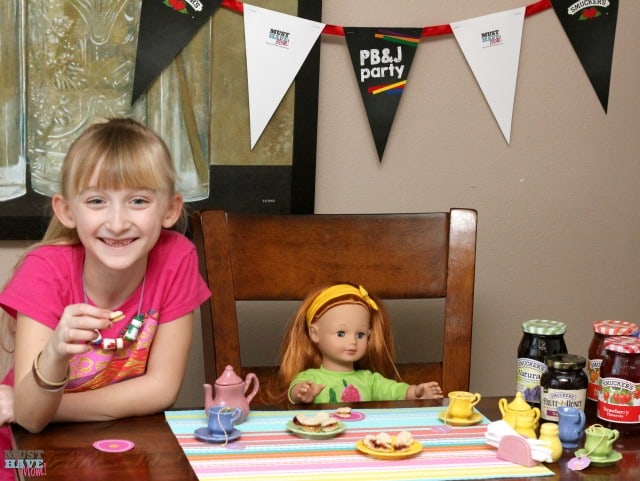 I have always trusted Jif peanut butter and Smucker's fruit spreads thanks to their quality ingredients and great taste. I am loving their new Naturals line too!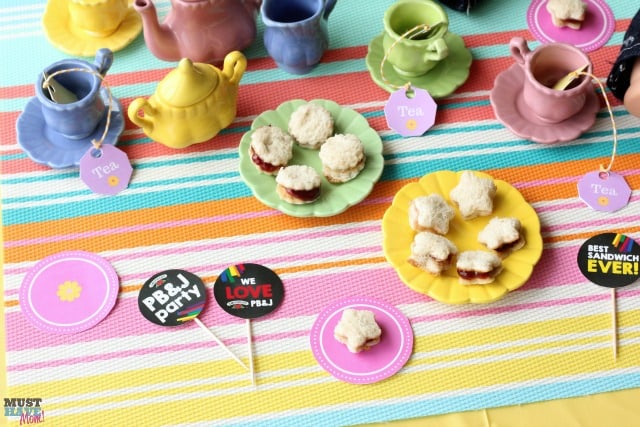 Don't forget to
print off your free doll tea bags, doll paper plates and party picks
below!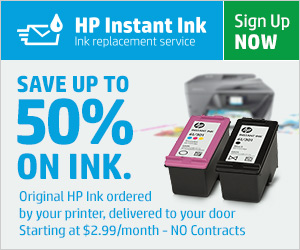 One more tip mommy-to-mommy, if you have a printer and love printing free printables, photos, checklists and more then you definitely need to sign up for HP Instant Ink and save 50% on your printer ink! I have been personally using this service for years and print up to 100 pages a month and never worry about how much ink I am using. When your printer starts running low it automatically orders more ink and it shows up at your door! No postage fees! And with plans starting at just $2.99 you can quit worrying about how much ink you are using and print all the color photos and printables you want! This is the best way to save on printer ink!
Sign up today
and start saving money on your ink.
Like this post? Please share it on Facebook and pin it for later!
What memories do PB&J sandwiches bring back for you?