DIY Finger Puppet Kits For Kids! + Free Printable & Box Tutorial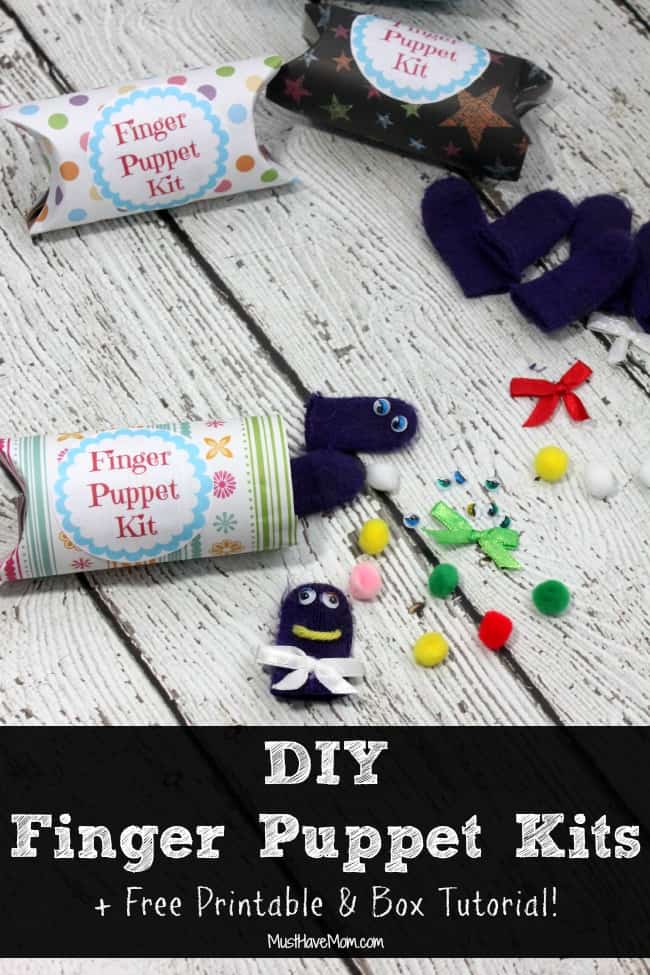 I made these adorable DIY Finger Puppet Kits with the kids this week and they were a HUGE hit! They were so much fun, even I enjoyed making these cute little finger puppets. These would be the perfect thing to have on hand this holiday season as you entertain guests. They keep the kids entertained with a fun, fairly mess-free craft and then afterwards as they can put on their own puppet show! These are inexpensive, easy and fun.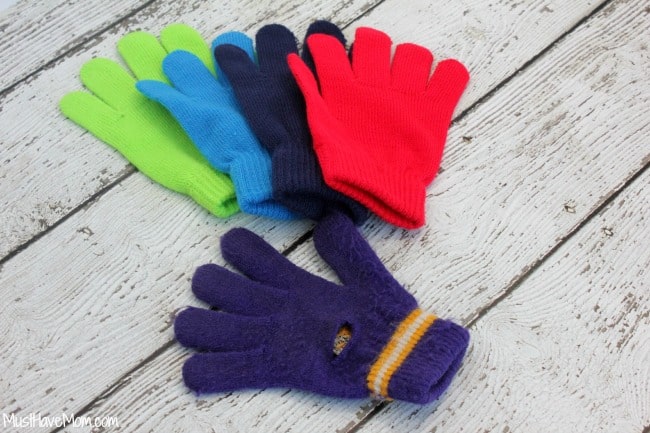 To make the finger puppets you can use old gloves that have gotten holes in them like we did, or you can buy packs of finger gloves for really cheap. I got two packs for .99 at Walmart. You could also check the dollar store. Plus you'll get 10 puppets out of each pair so you don't need too many to make a lot of kits!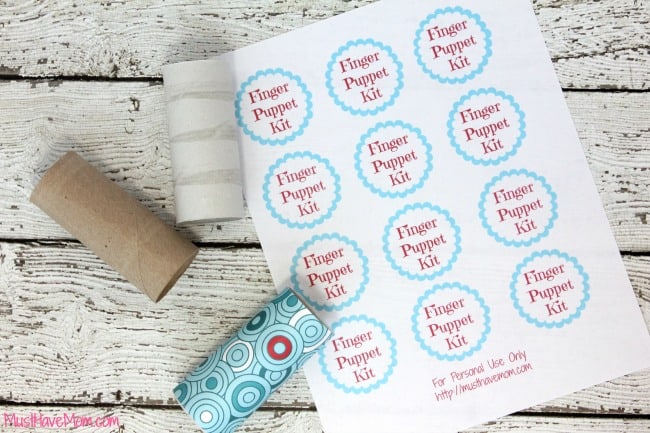 Save your
toilet paper
rolls to create the finger puppet kits. Then print off my
free printable finger puppet kit tags
and cut them out.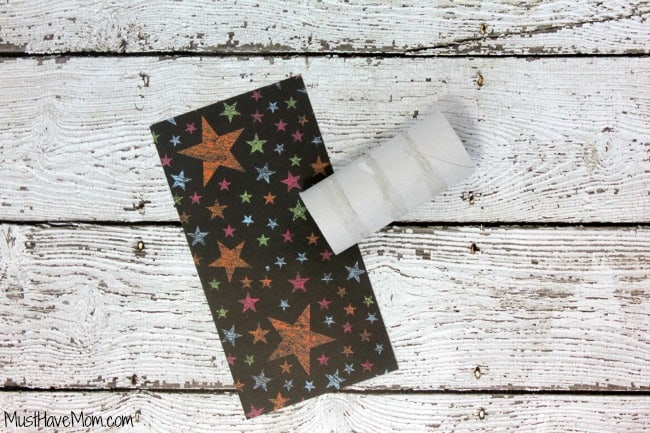 Next cut out a colorful piece of scrapbook paper, brown paper bag or even comic newsprint into a 7″ x 4″ rectangle. Then use glue or double sided tape to attach to the toilet paper tube.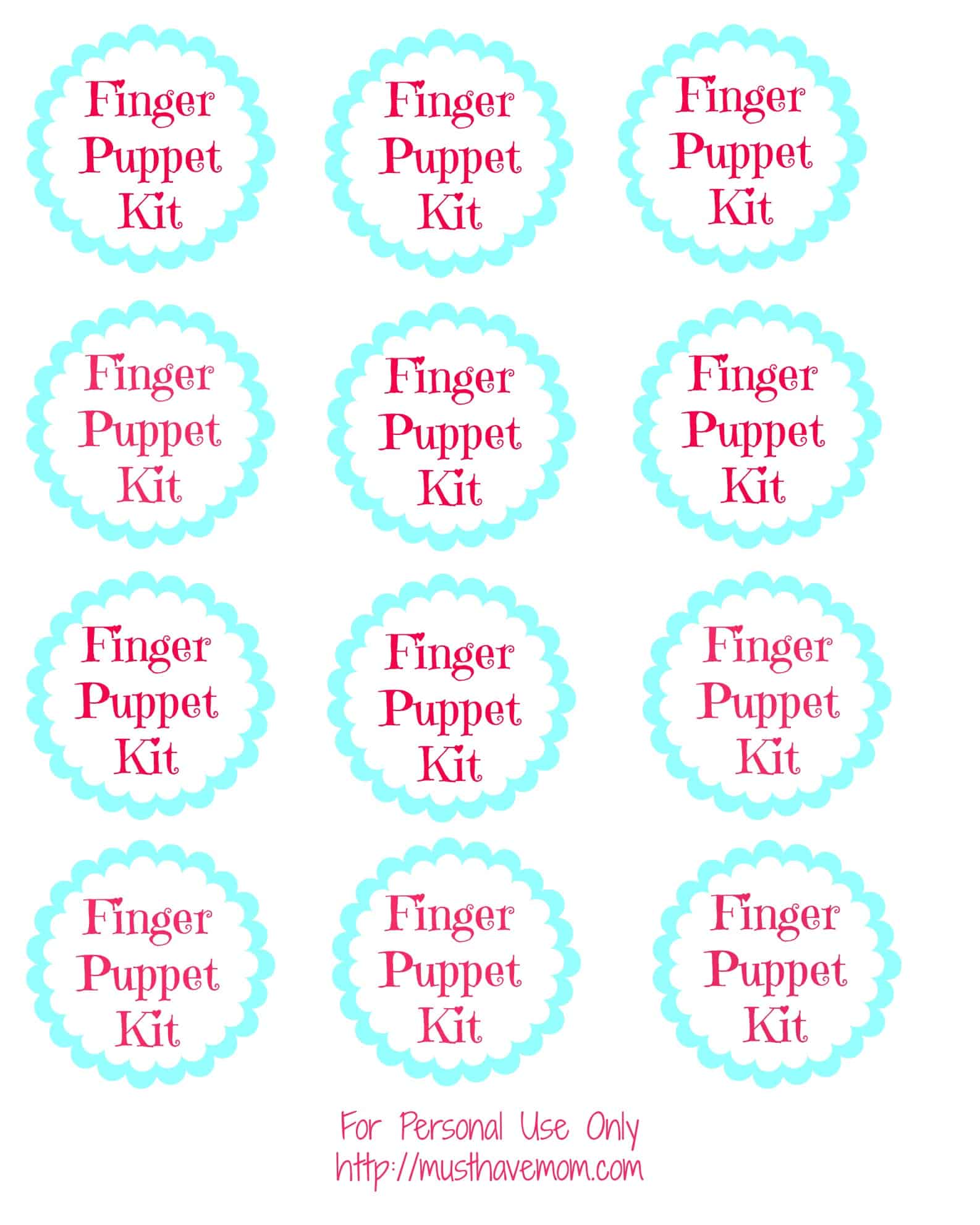 Then cut out your tags and glue them onto the center of the tube.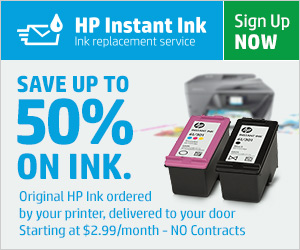 One more tip mommy-to-mommy, if you have a printer and love printing free printables, photos, checklists and more then you definitely need to sign up for HP Instant Ink and save 50% on your printer ink! I have been personally using this service for years and print up to 100 pages a month and never worry about how much ink I am using. When your printer starts running low it automatically orders more ink and it shows up at your door! No postage fees! And with plans starting at just $2.99 you can quit worrying about how much ink you are using and print all the color photos and printables you want! This is the best way to save on printer ink!
Sign up today
and start saving money on your ink.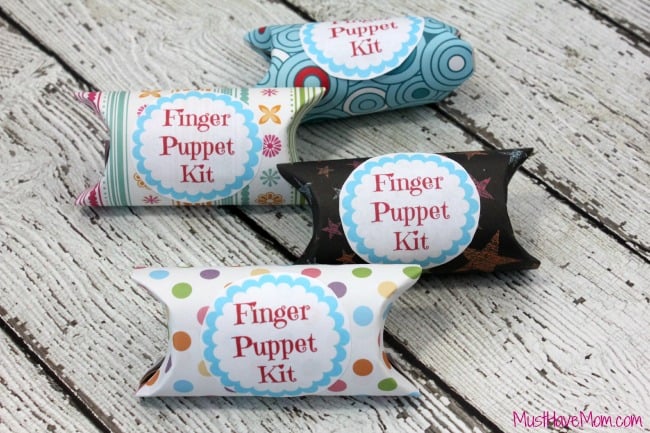 Bend the ends of the tube in to create a cute little gift box!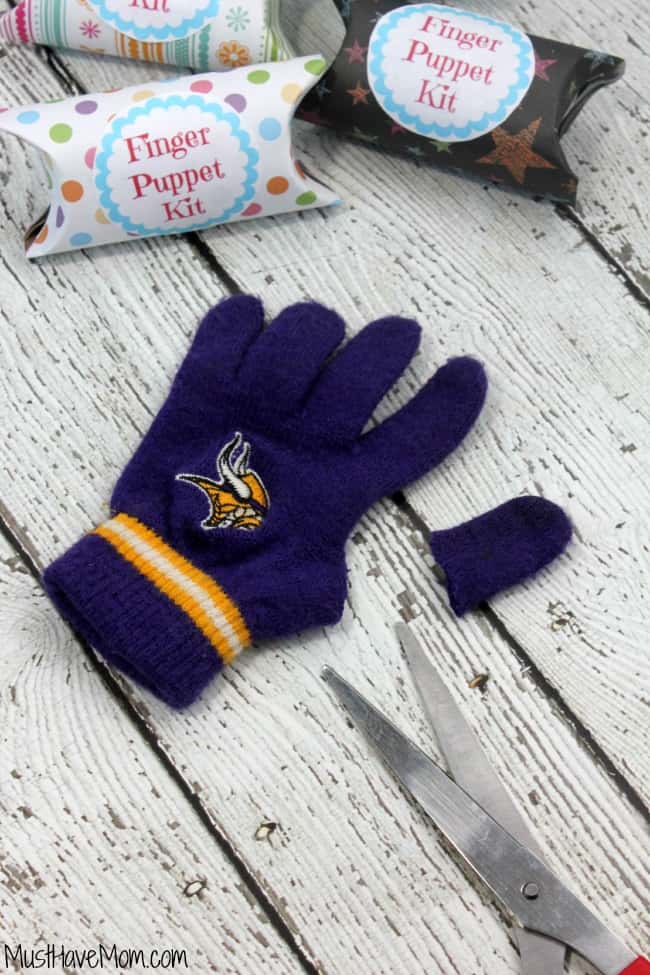 Then you will fill each box with the necessary items to create their finger puppets. Cut off each finger from the gloves and that will serve as one finger puppet.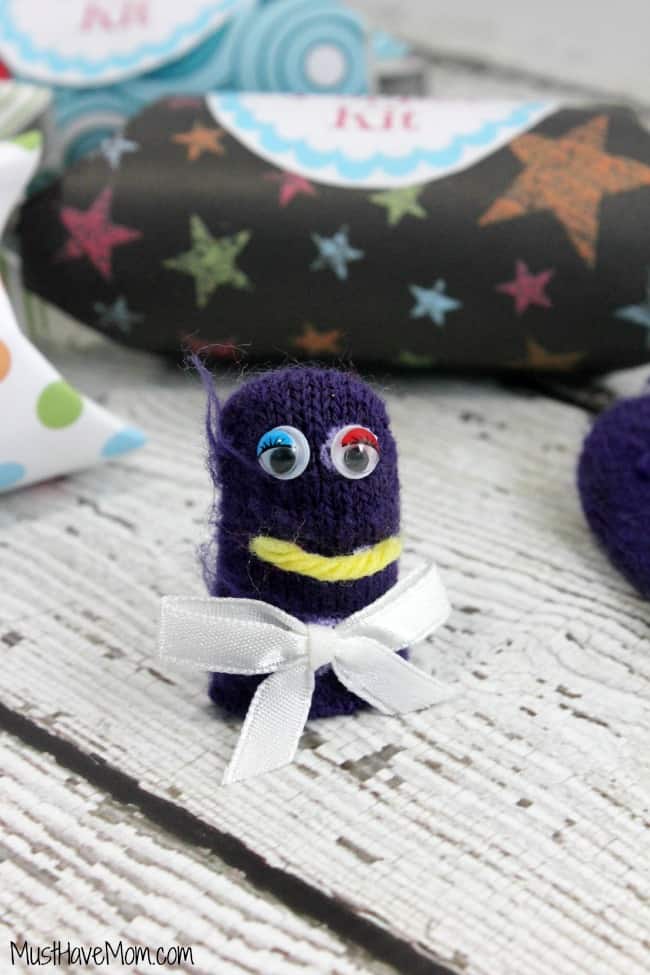 Once it is decorated with eyes and a mouth it will take on a character of it's own!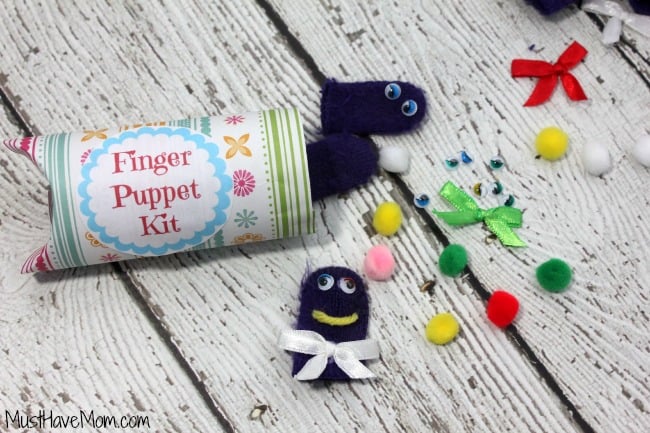 Be sure to include everything they need in each kit. We used pom poms, googly eyes, bows and yarn. You could also add little felt pieces, paper to make hats, etc. Any little trinkets will work for decorating the puppets! Put enough in each kit for a puppet or two. Then close up the kit.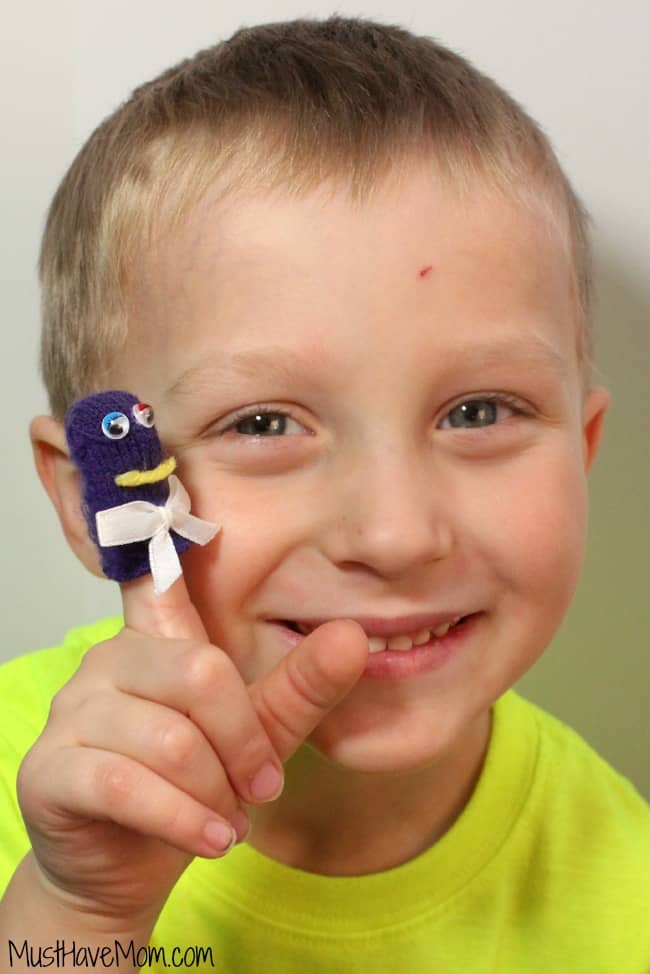 Once your guests arrive you can hand out the finger puppet kits or keep them in a basket for the kids to pick. They can create a cute finger puppet friend!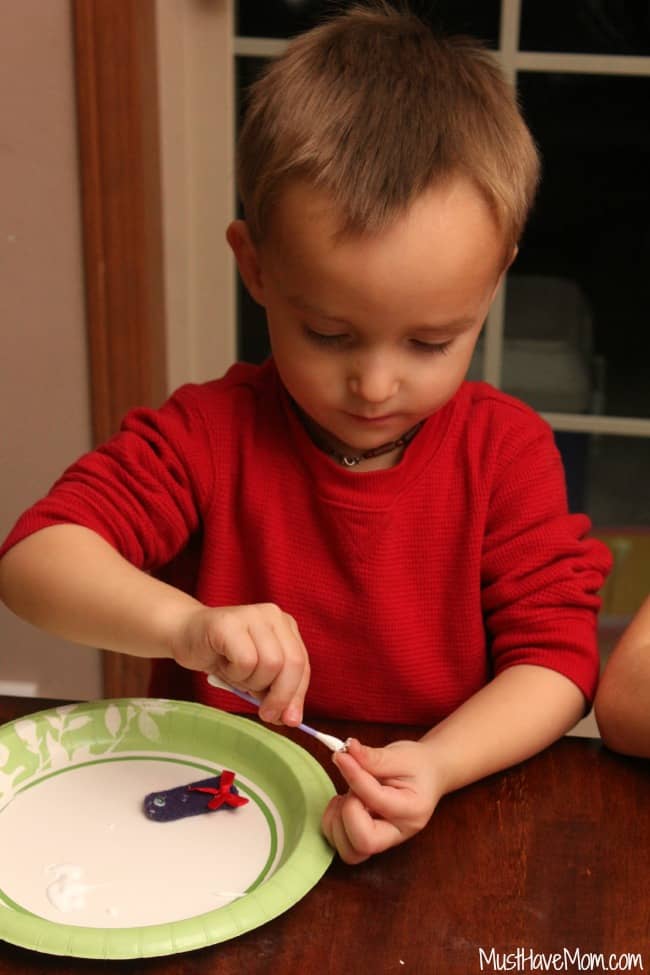 I put a little tacky glue on a plate for the kids and then gave them a Q-Tip to apply it to the eyes and decorations they were affixing to their finger puppets.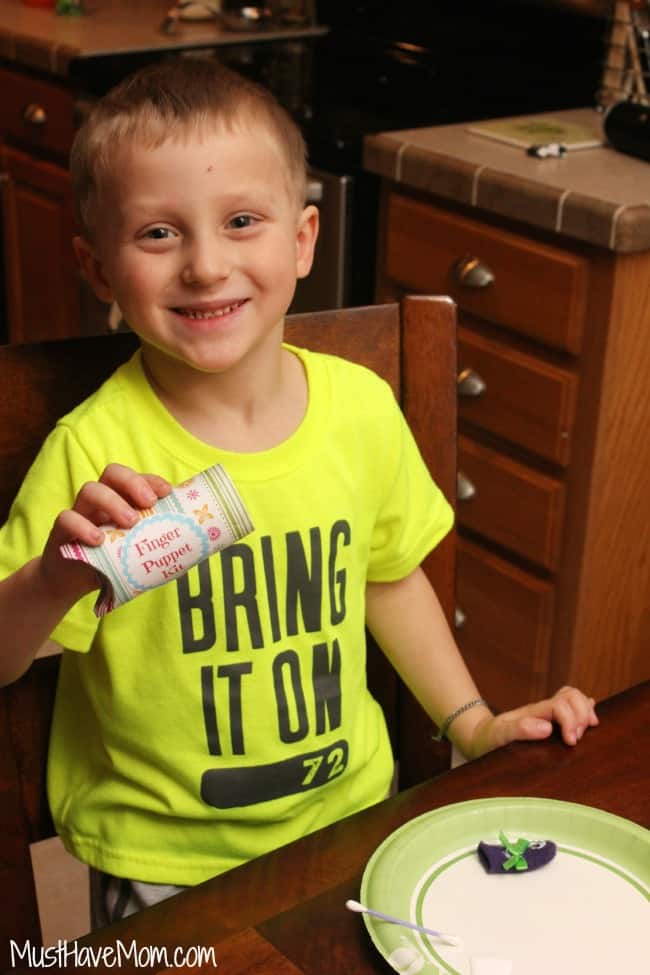 They dumped out their kit onto a plate and started crafting!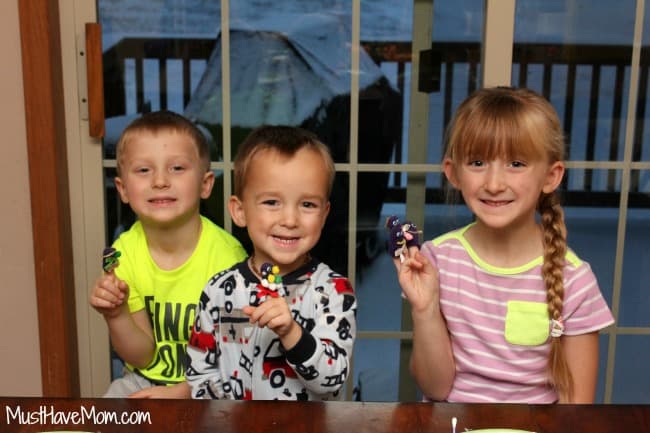 They had SO much fun making these! They turned out adorable!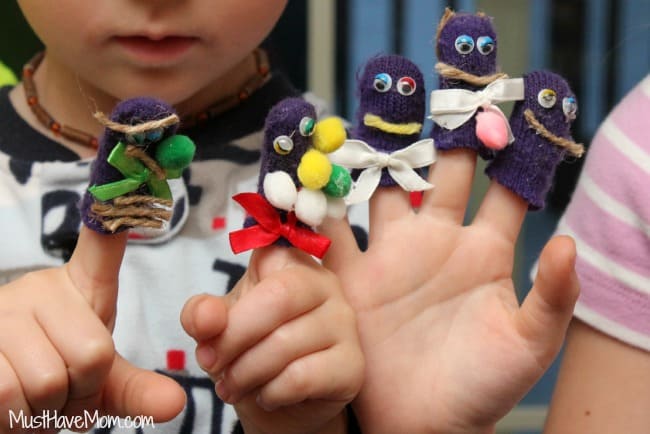 Then they put on a puppet show for us!
Start saving those toilet paper tubes and be sure to print out the free finger puppet tags too!
Pin this post for later so you can easily find it!
How will you be keeping little holiday guests entertained this year?