Easy DIY Personalized Dog Bowls! Makeover Your Dog's Mealtime
This is a sponsored post written by me on behalf of Purina at Dollar General. All opinions are 100% mine.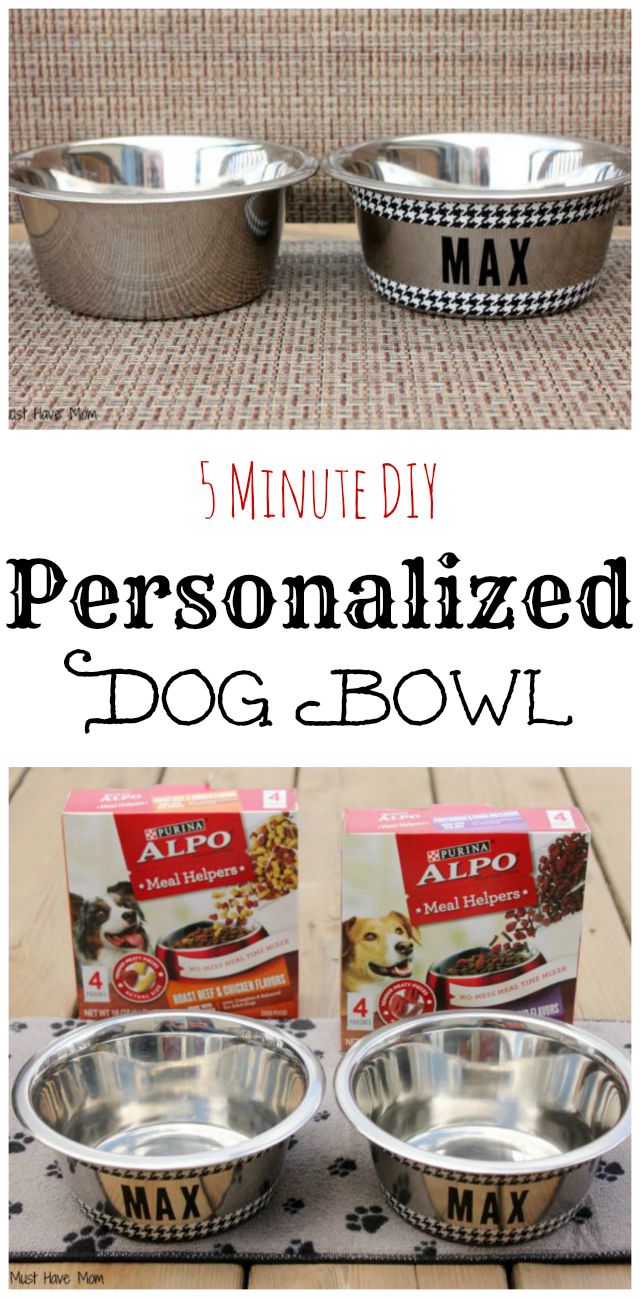 Does your pet's mealtime need a makeover? Whether they need their bowl spruced up and personalized, or they just aren't interested in their dog food anymore, this post has the solution for you! I made my dog Max these fun DIY personalized dog bowls for his food and water and I also spruced up his food with Alpo Meal Helpers to reignite his interest in his dry dog food. The bowls took me about five minutes to make and I found everything to make them at Dollar General. It's an inexpensive way to make your own boutique dog bowls!
For this project head to Dollar General and pick up the following supplies:
2 Stainless Steel dog dishes ($2 each)
1 package of vinyl letters (found in the hardware section)
I package of decorative tape (art supply section)
Alpo Meal Helpers $2 each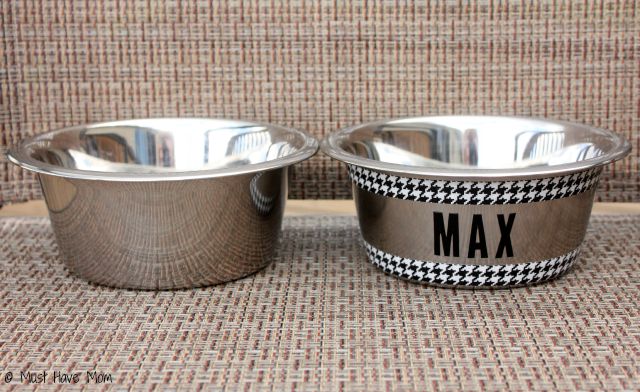 Now use your vinyl letters and affix your pet's name to the center of the bowl. Next use your decorative tape and run a line above and below your dog's name. Repeat on the other bowl.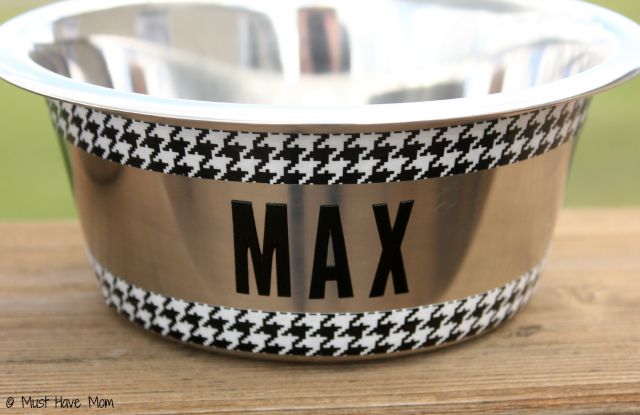 That's it! Since the vinyl letters are resistant to water and elements these personalized dog bowls should last a long time.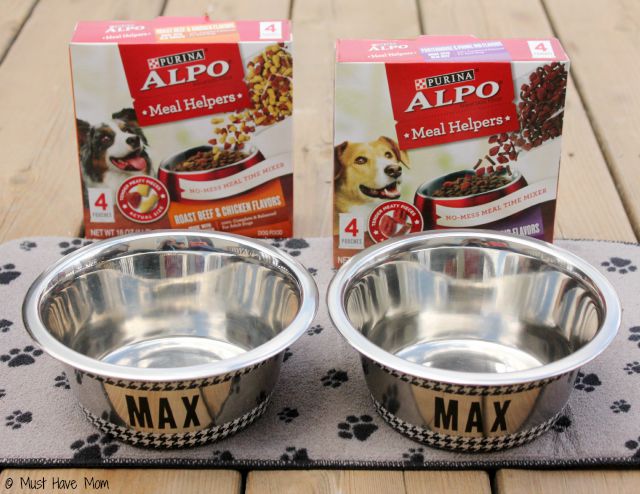 Then place your dog's dishes on top of the pet bowl mat which will catch messes and keep those water dribbles on the mat. Plus it's machine washable.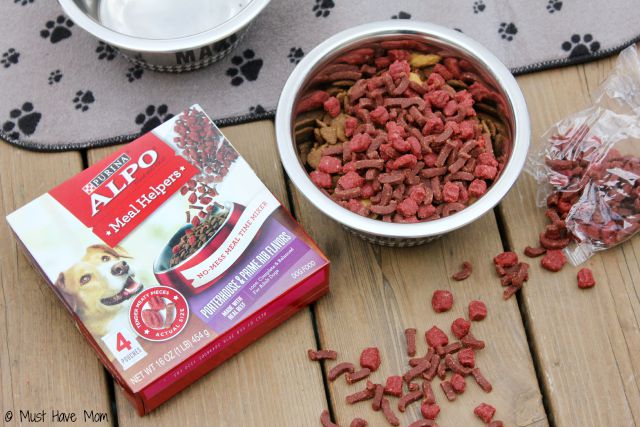 Then add your dog's dry food to the bowl and stir in a package of Alpo Meal Helpers. They come in pre-portioned packages that are easy to add to your dog's food.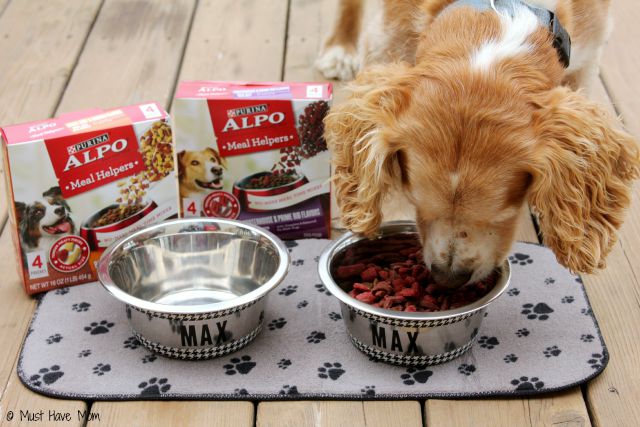 I love how convenient and mess-free the Alpo Meal Helpers are compared to wet mix ins. The real verdict was to be given by our dog Max though.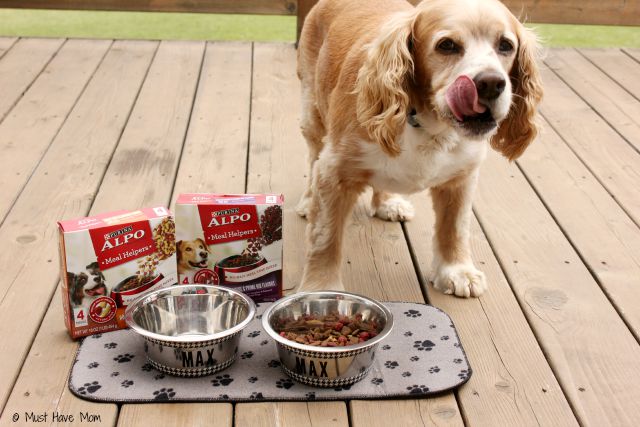 Max tried the Meal Helpers mixed in with his dry dog food and the final verdict was a positive one! He loved them and ate up all his food which he rarely does. Max is an older dog and it's important to keep his food interesting so he continues to eat and stay healthy. Alpo Meal Helpers make it easy.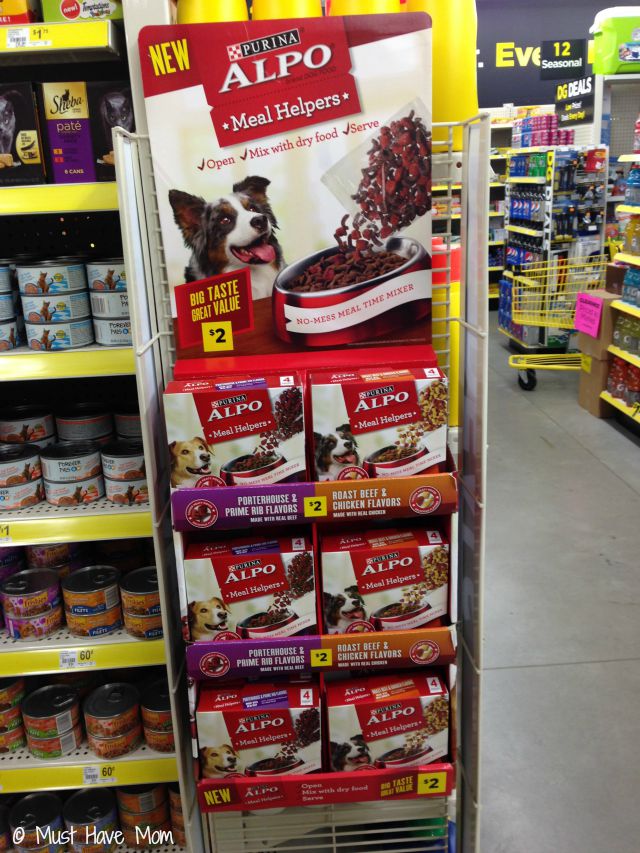 Find the Alpo Meal Helpers and all the supplies you need to create this DIY Personalized Dog Bowl at Dollar General!