FREE Inside Out Activity Sheets, Recipes & More! Inside Out Party Ideas Too!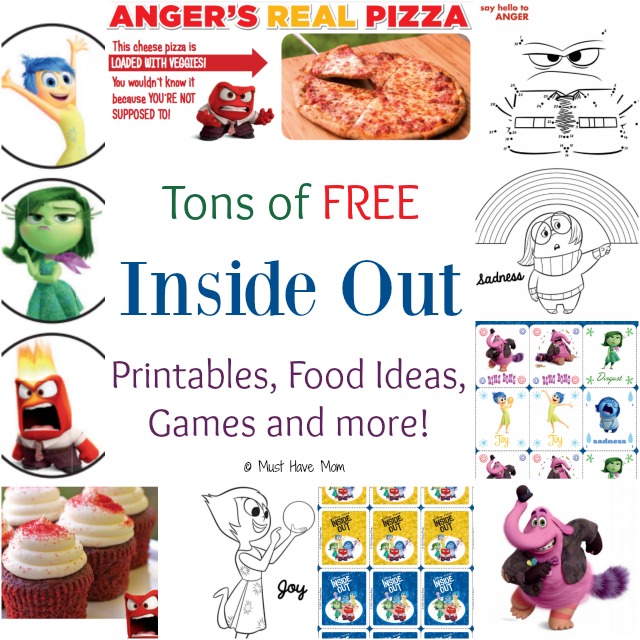 Inside Out just hit stores and I know there will be a lot of you planning Inside Out themed parties and searching for free Inside Out printables, activities and food ideas! I'm here to help you out with these Inside Out party ideas!! I've got a bunch of free printables and activities that are perfect for an Inside Out themed movie night or an Inside Out party!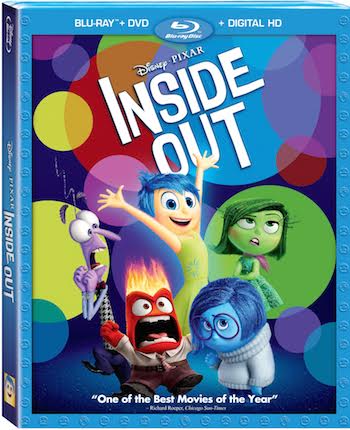 Do you ever look at someone and wonder what's going on inside their head? Disney-Pixar's "Inside Out" takes an exciting and hilarious journey into the mind to find the answer. Based in Headquarters, the control center of 11-year-old Riley's mind, five emotions are hard at work, led by lighthearted optimist Joy. She strives to make sure Riley stays happy as she operates alongside fellow emotions Fear, Anger, Disgust and Sadness. It's "an instant classic," raves Richard Roeper, Chicago Sun-Times. Experience it like never before on Disney Blu-ray in stores now!!
Click the graphic above to print off the free Inside Out coloring sheets, color quiz and more!
Don't miss the amazing bonus features on the Inside Out Blu-Ray! We loved the short clip included on the Blu-Ray, "Rile's First Date"! This Blu-Ray is loaded with fun bonus features like this!
Click the graphic above to print off free activity pages including word games and a memory card game!!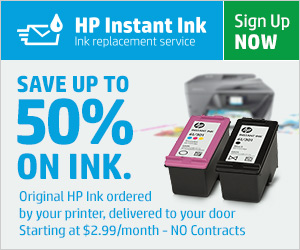 One more tip mommy-to-mommy, if you have a printer and love printing free printables, photos, checklists and more then you definitely need to sign up for HP Instant Ink and save 50% on your printer ink! I have been personally using this service for years and print up to 100 pages a month and never worry about how much ink I am using. When your printer starts running low it automatically orders more ink and it shows up at your door! No postage fees! And with plans starting at just $2.99 you can quit worrying about how much ink you are using and print all the color photos and printables you want! This is the best way to save on printer ink!
Sign up today
and start saving money on your ink.
Don't miss out on the Inside Out Recipes either! Sneak some veggies into Anger's real pizza or whip up some Red Velvet Anger Control cupcakes! Click the graphic above for the recipes!
Don't forget to pick up the Inside Out Blu-Ray out in stores now!