Target Birthday Party Theme!
This Target Birthday party is SO adorable! From the activities to the Target party favors, this party is over the top! Get ideas and throw your own Target themed Birthday party for your child!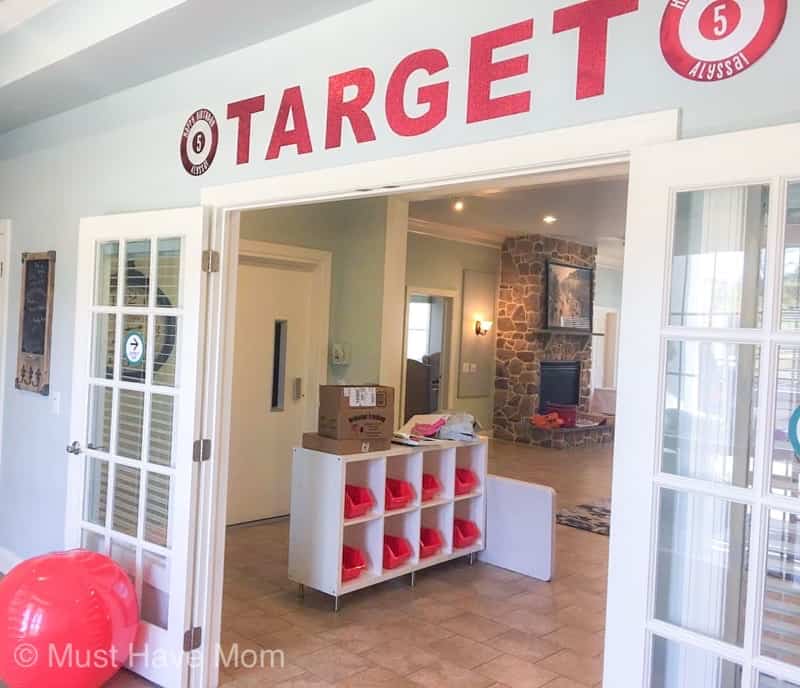 Target Birthday Party
The latest trend that is catching on is to throw a Target themed birthday party for your kids. There are SO many fun things you can do with this theme! We have all the amazing Target party ideas you need right here in this post. This amazing Target party was done by Nakia Layne who did an amazing job and has allowed me to share her incredible party with all of you!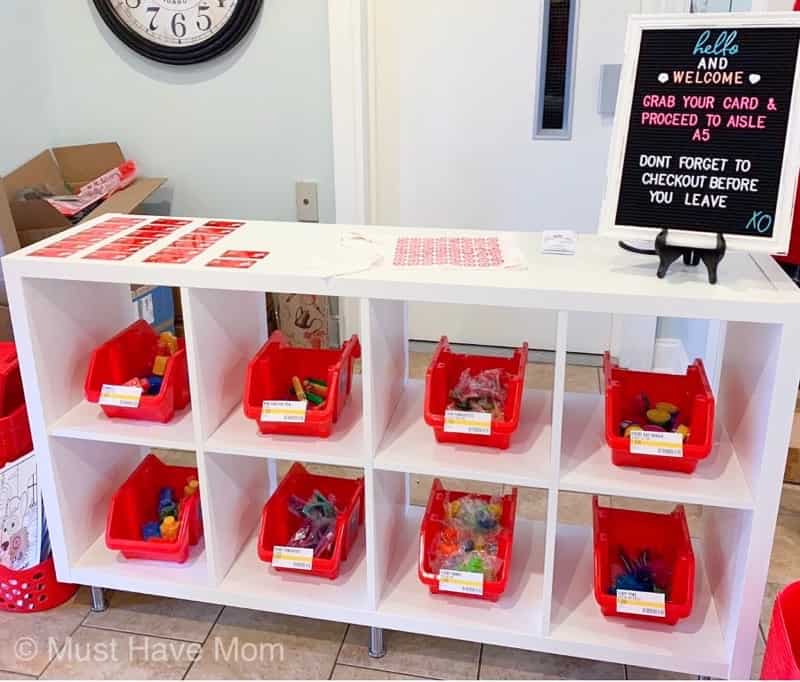 Begin by greeting your guests at this cute customer service style counter. Invite them to grab a Target card with their name on it (more on those below) and proceed to aisle A5 for their first activity! Remind them to "checkout" and grab their party favors before they leave.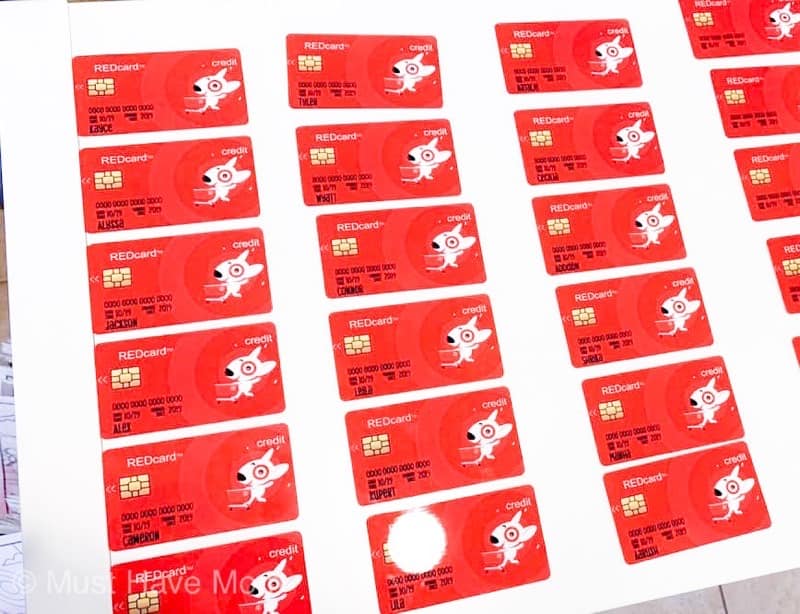 These adorable Target REDcards were made by sublimating aluminum business cards to look like a REDcard for each party guest.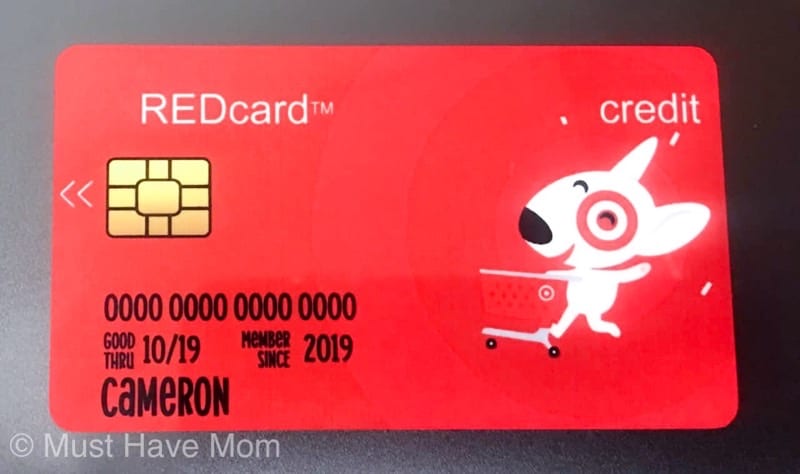 The front of the card had each guest's name on it along with a 0000 credit card number, expiration date and member since year.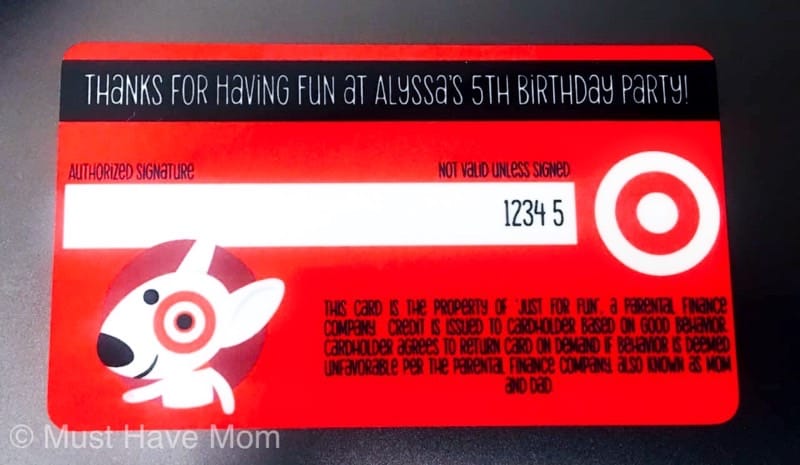 The back of the card thanked guests for coming to the party and contained a disclaimer that it is not a real card!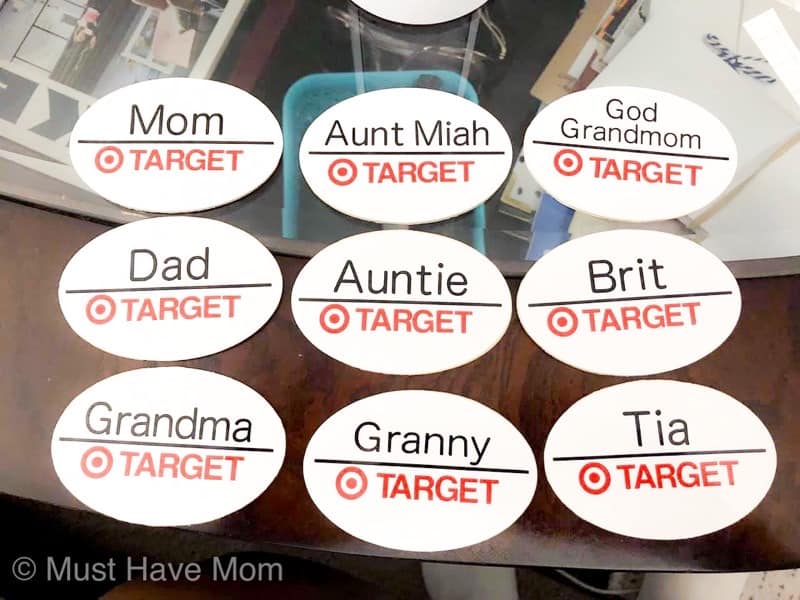 Adults were treated to a Target team member name tag so party guests could easily identify someone to assist them if needed! How fun is that?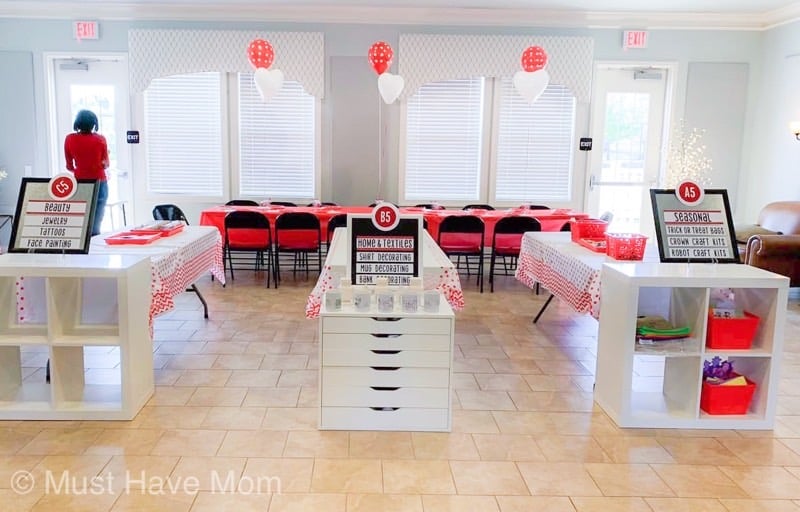 The Target party was set up to have "aisles" for guests to "shop". The drawers are from Ikea and area the Alex line and the cubes are the Kallax line from Ikea as well.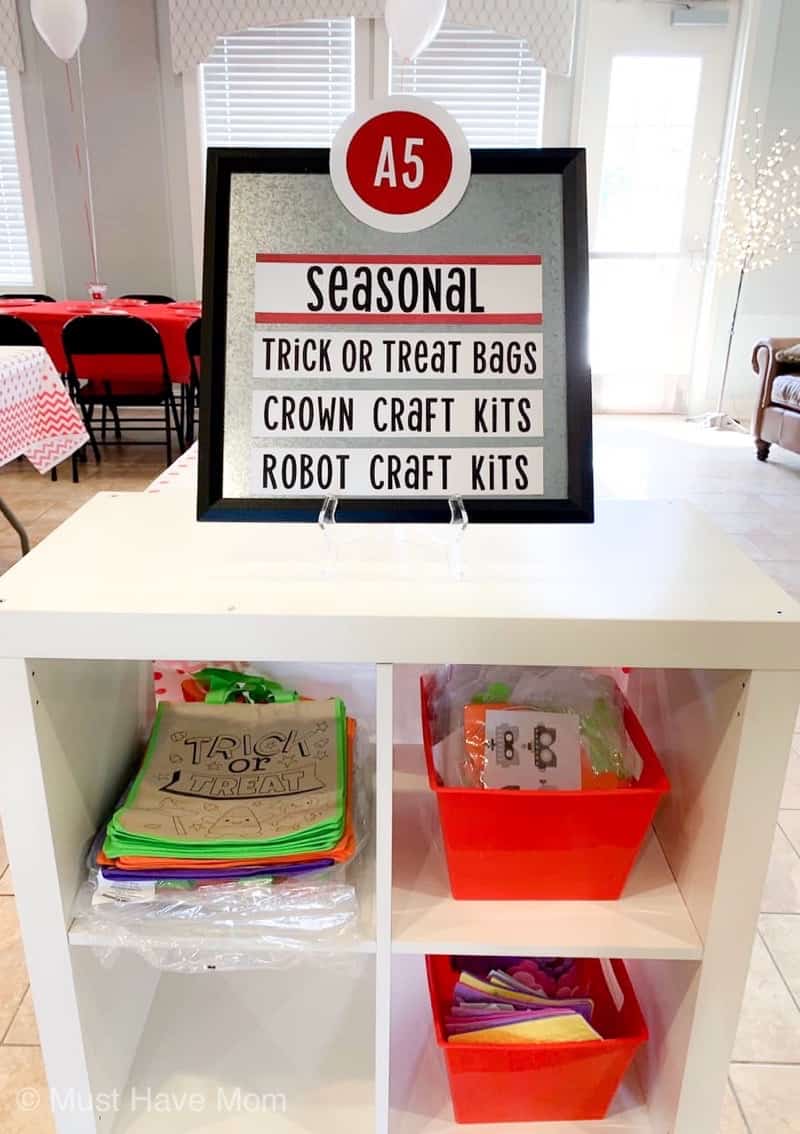 This aisle contained "seasonal" items and was a station where kids can grab trick or treat bags, crown craft kits and robot craft kits to do as a party acitivity.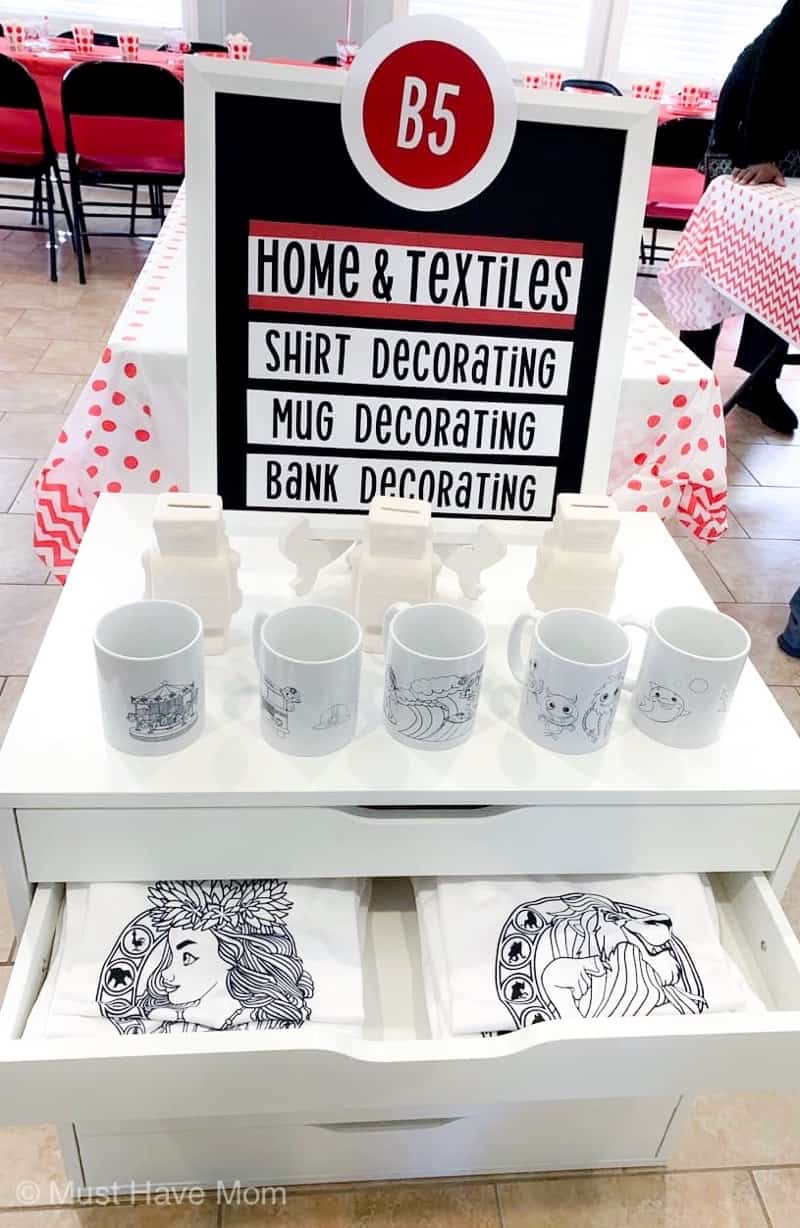 After that proceed to "home and textiles" and create your own shirt, mug or bank!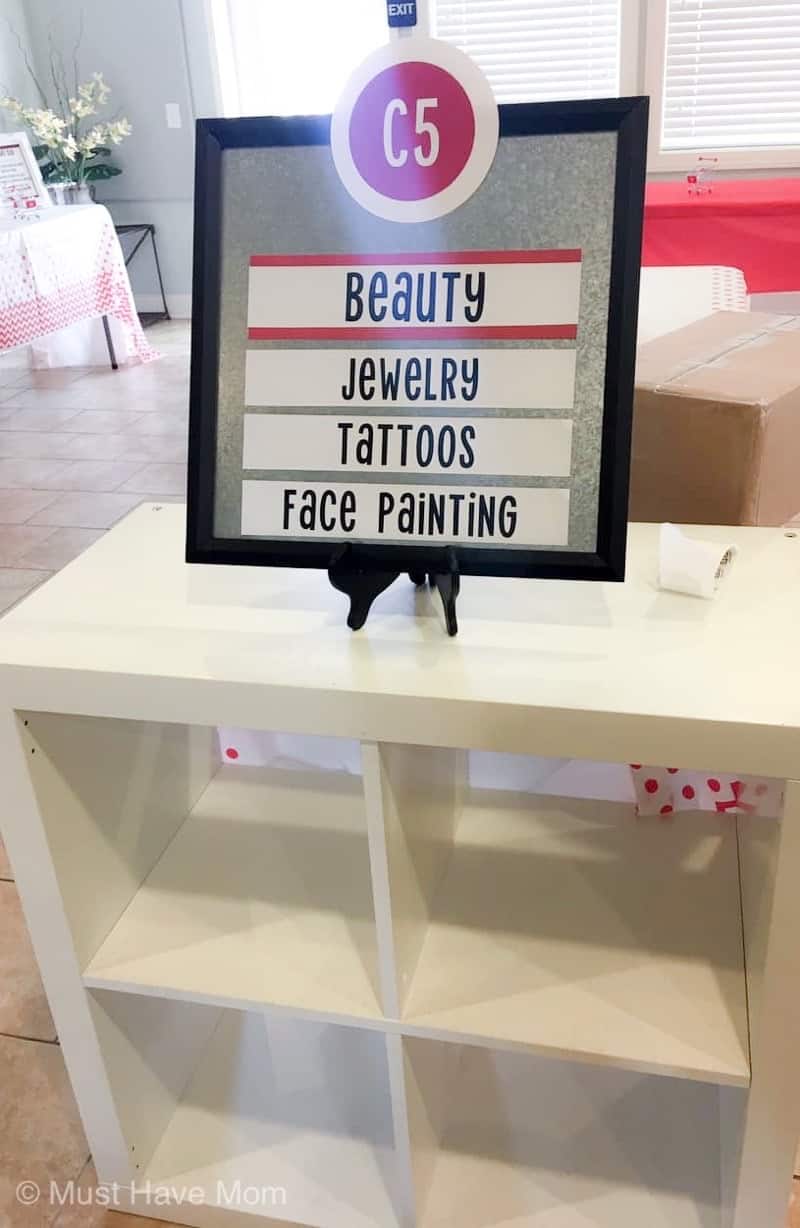 Then guests were invited to move to the beauty aisle for jewelry, tattoos and face painting!
The Target party decorations were simple red and white with plenty of the Target bullseyes to be found! Target granted her permission to "borrow" a couple baskets if she promised to return them! This was the perfect gift table spot!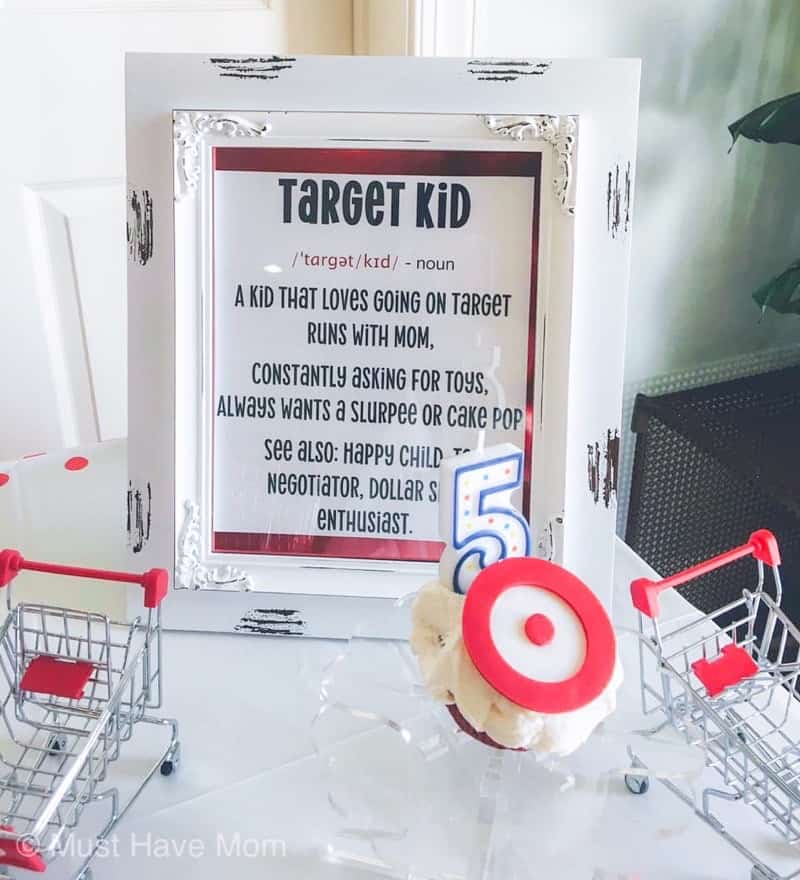 The cake table held the perfect "Target kid" sign!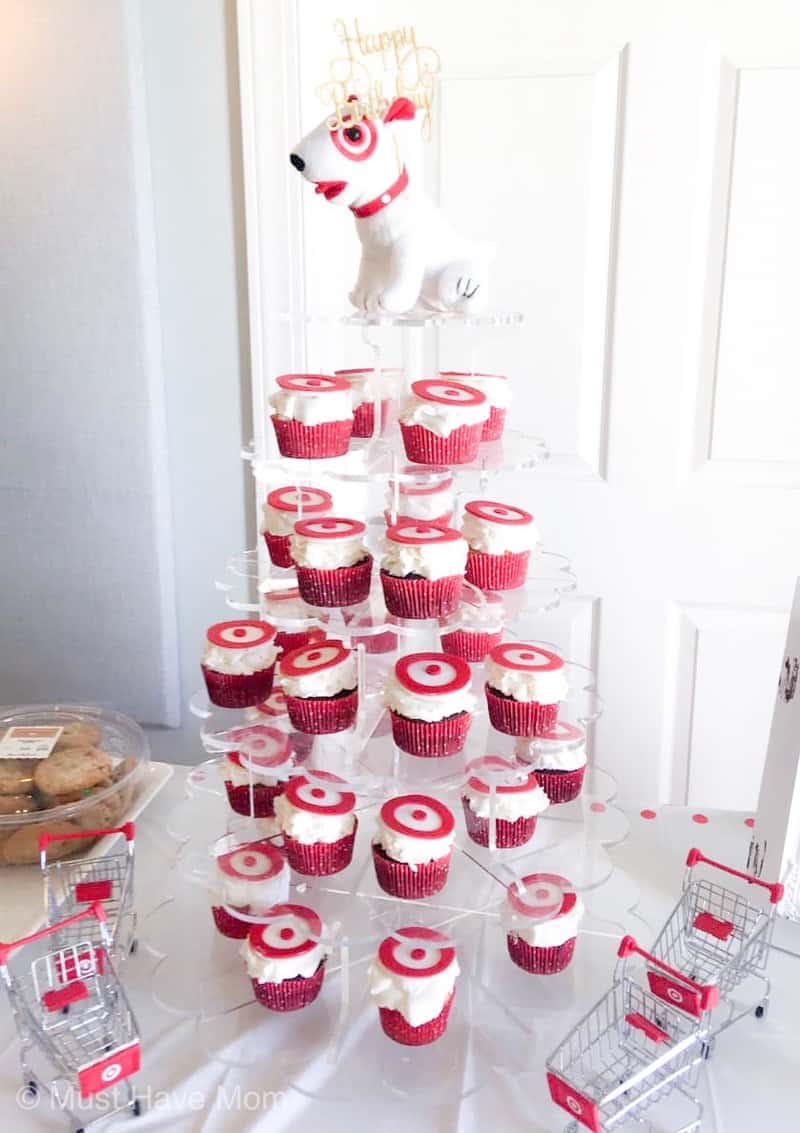 These Target bullseye cupcakes were the finishing touch! The mini shopping carts are from here and she added the bullseye logo to the front of them using her Cricut machine.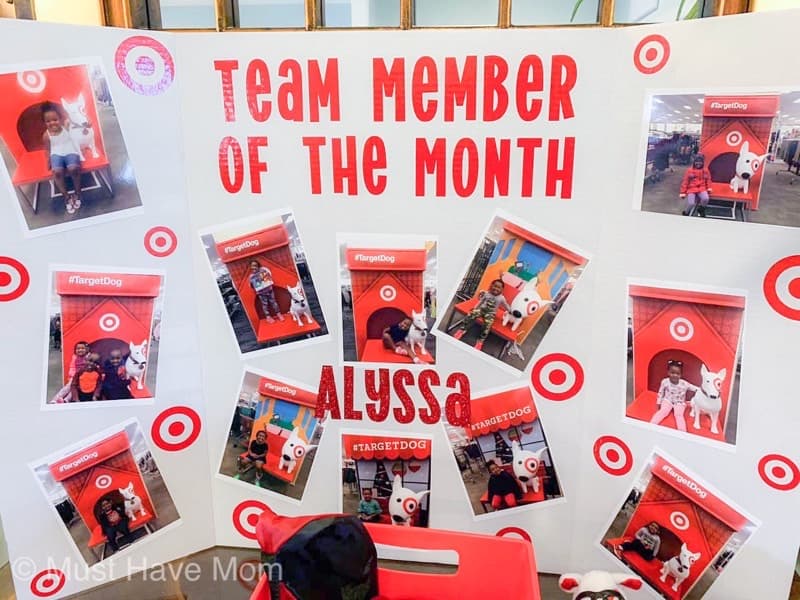 This tri-fold board contained each guest's photo as "Team Member of the Month".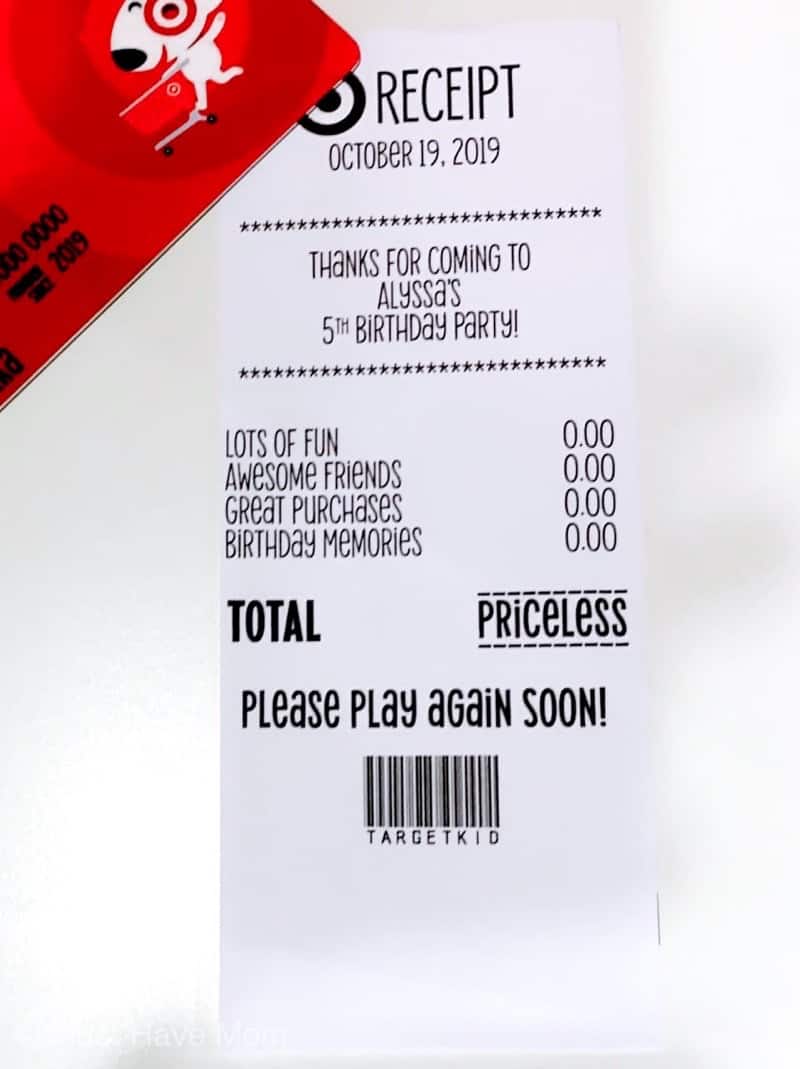 At the end of the party guests were able to "check out" and they received their party favors and this receipt!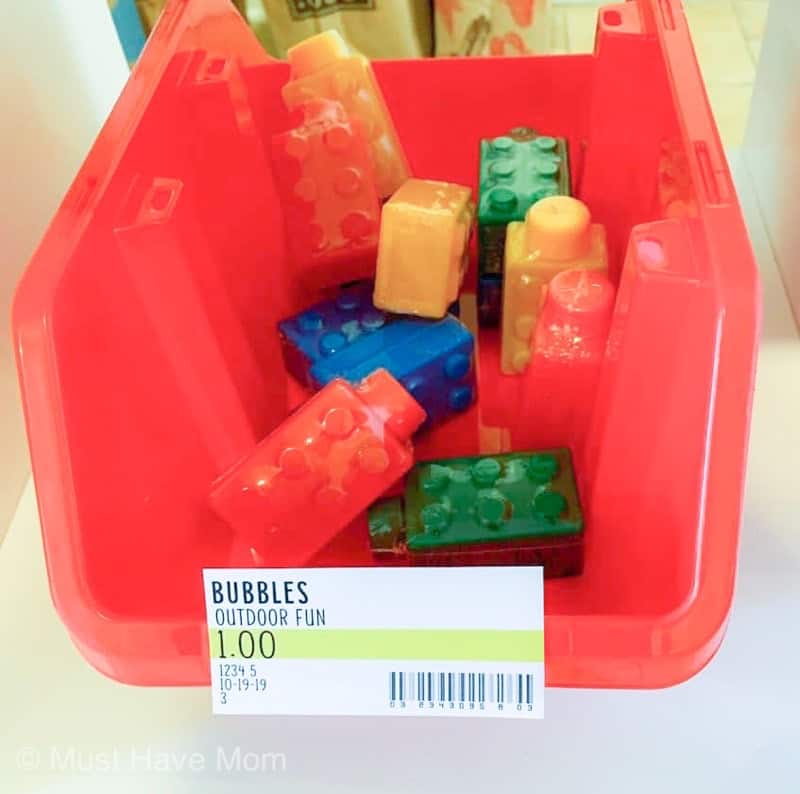 The little bins at the checkout counter are from Dollar Tree and the Lego bubbles are from Oriental Trading. The price tags were created and printed based on google images as a reference.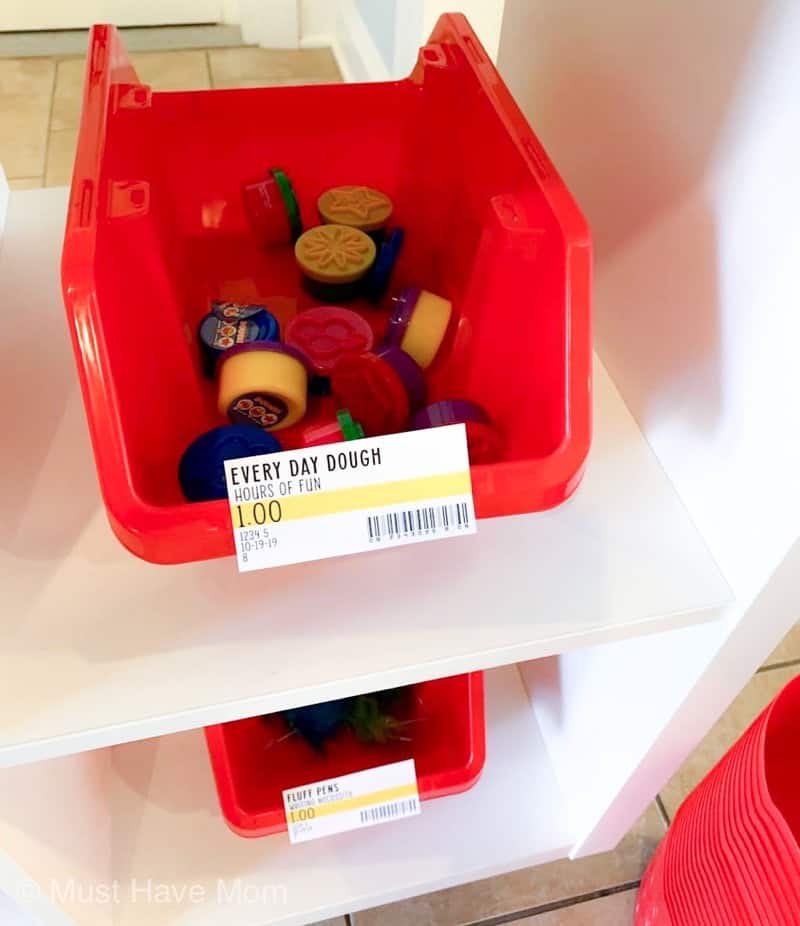 These Target party favors are adorable and be sure to have plenty of Target bags on hand for guests to checkout with!
Of course, there was also a Starbucks themed adult corner where parents could sit and sip coffee while the kids "shopped" at the party. How fun is that??
Go check out the amazing lady behind these designs at Lady Layne Designs! She also sells amazing crafts. She is a woman of many talents. You can also follow her on Instagram @ladylaynedesigns! Thank you to Nakia for allowing me to share her beautiful work with everyone!
Pin Target Birthday Party