Cheese Puff Monster Party Food Idea
We had the cutest monster party for my son and this cheese puff monster was a huge hit! Not only is he adorable, but he's tasty too!!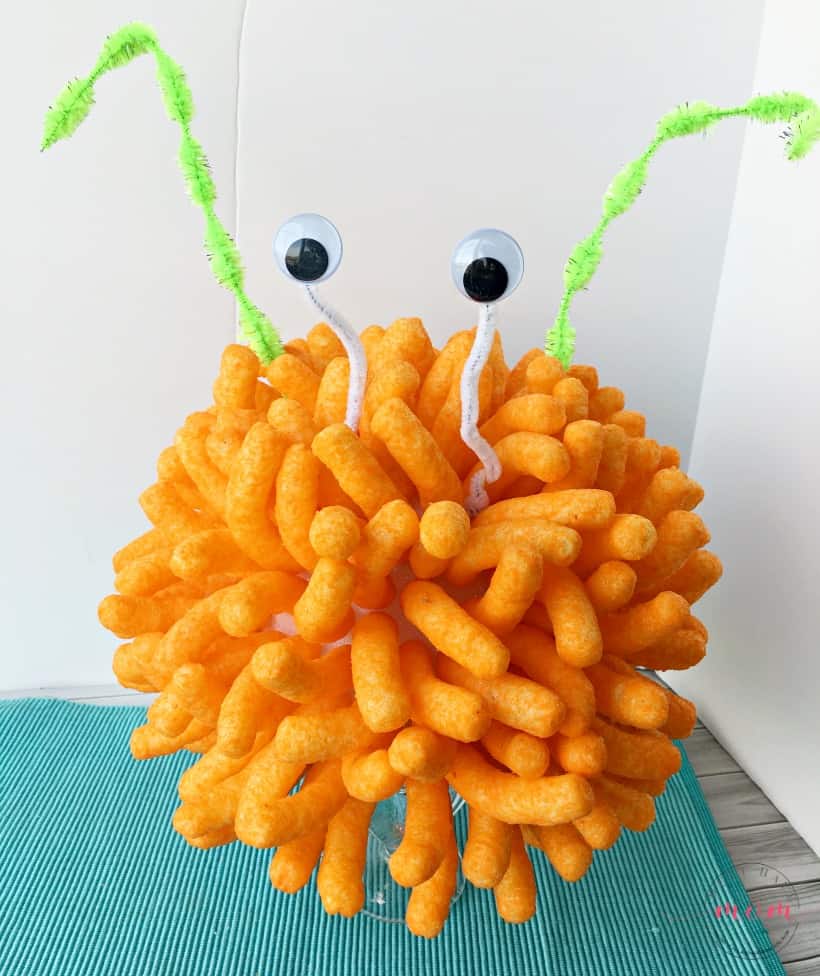 Cheese Puff Monster Party Food
This cheese puff monster is so adorable and so easy to make! It looks difficult, but it is actually super easy! We made this to go along with our monster party food which also included these yummy eyeball monster cookies and Rice Krispie bar monster treats! Here are the supplies needed to create your own cheese puff monster!
Cheese Puff Monster Supplies
Styrofoam ball in whatever size you want your monster to be (find in the craft section or Amazon)
toothpicks
sundae dish or glass to hold the foam ball
cheese puffs – depending on what size ball you choose you'll need 2-3 bags
2 white pipe cleaners
2 colored pipe cleaners (I used bump pipe cleaners)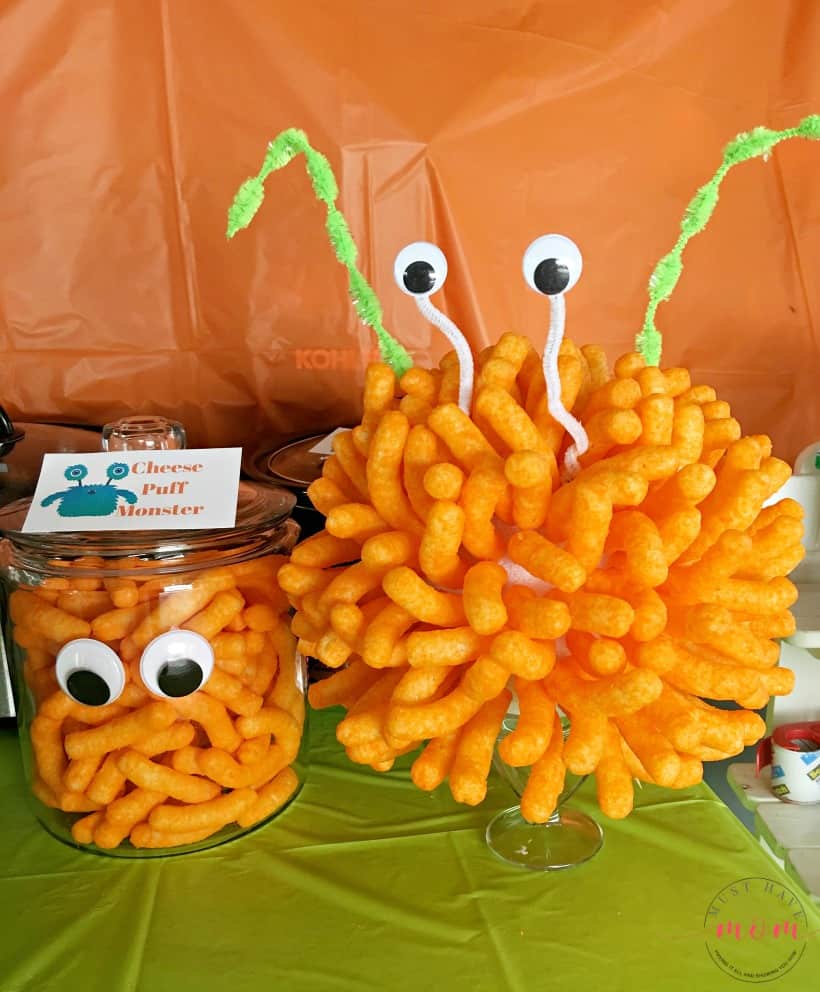 Cheese Puff Monster Party Food Instructions
To make your cheese puff monster, begin by setting the foam ball on top of a dish or glass to hold it. I used a sundae dish for mine. Anything that has a wide enough opening to keep the ball stable will work.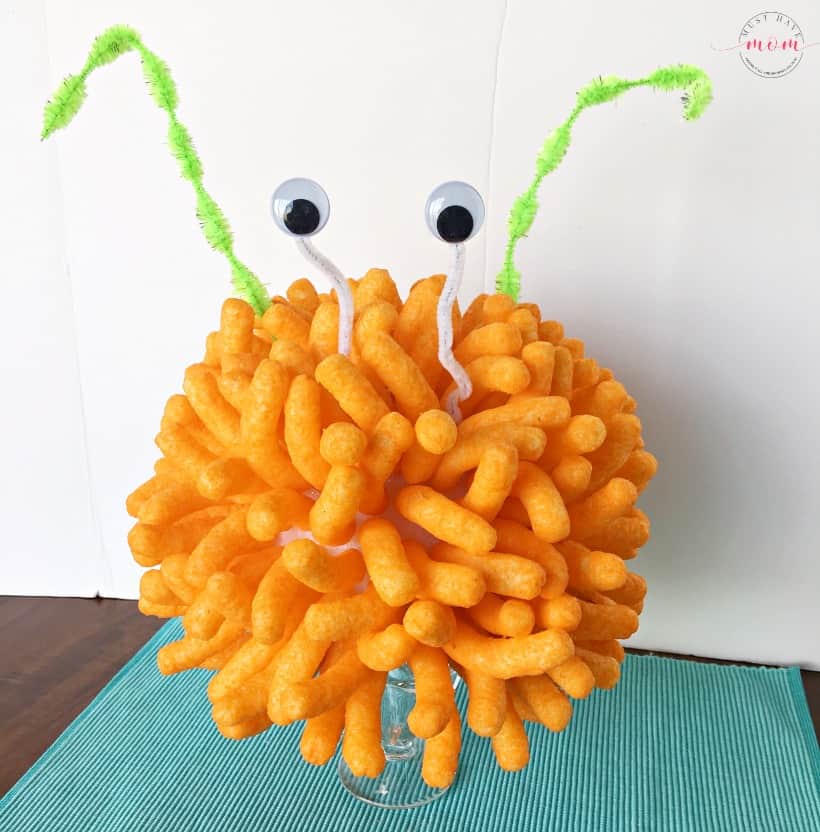 Next, insert a toothpick into the end of each cheese puff and then press it into the foam ball. Repeat until you have covered the entire foam ball with cheese puffs.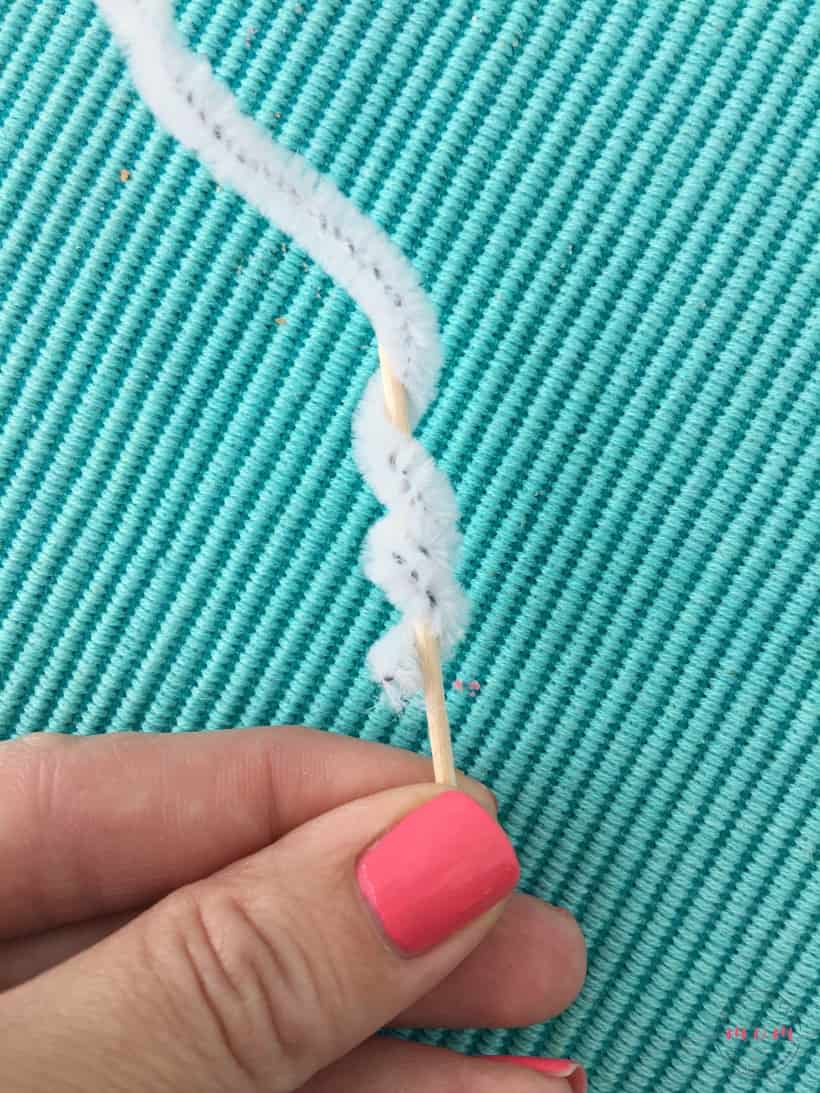 Next, wrap one end of the white pipe cleaner around a toothpick as shown in the photo above.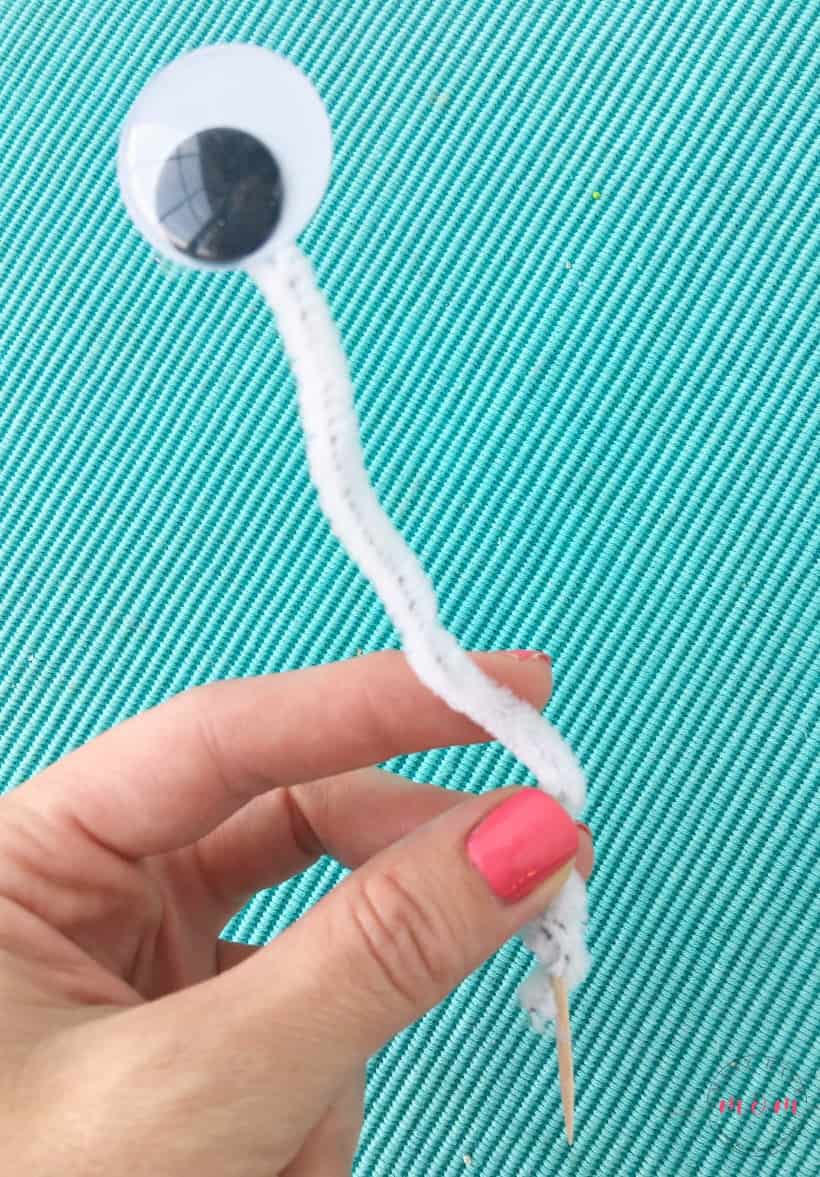 Then, attach the large googly eye to the other end of the pipe cleaner.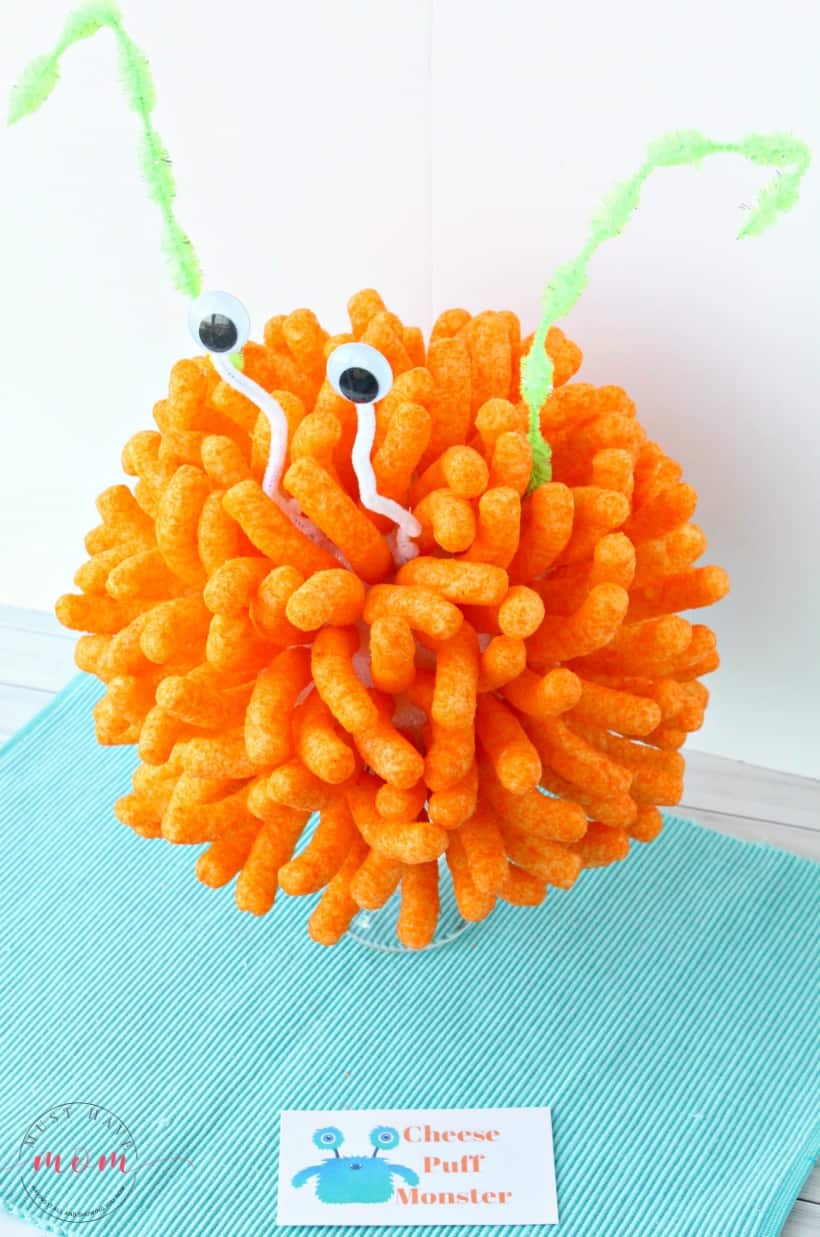 Insert the toothpicks into the cheese puff monster to attach the eyes to the monster. Repeat these steps for the other pipe cleaners as well to create the two antennas. You may want to insert them before you finish adding cheese puffs to this area in order to make it easier.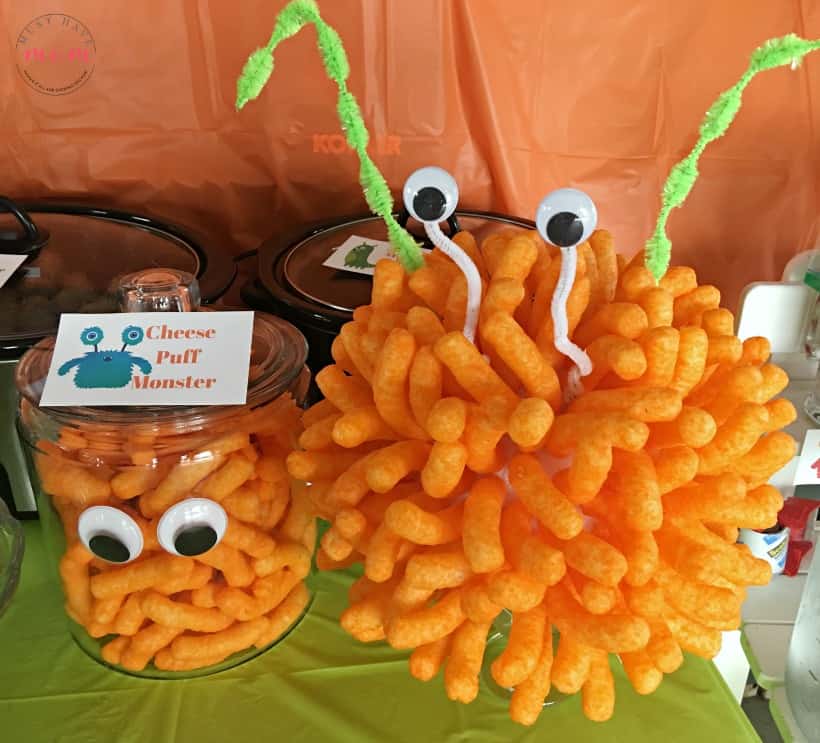 Serve your cheese puff monster alongside a glass jar of the extra cheese puffs that are leftover after creating your cheese puff monster. Add two more googly eyes to the glass jar to make it look like a monster too! Guests can eat from the jar or the monster!
Free Monster Birthday Party Printables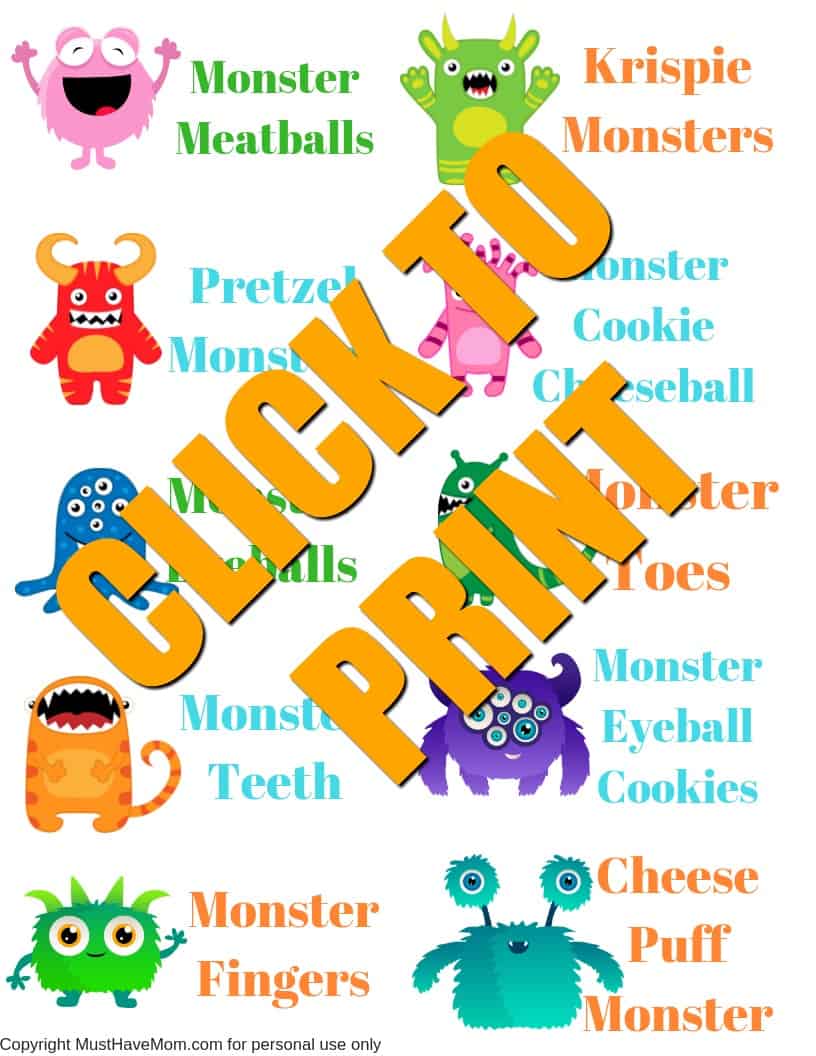 Want my free Krispie Monsters food tag that goes along with this? I'll send it straight to your inbox and include all of my monster party food tags with it! Just enter your email here and it'll magically appear in your inbox. I promise to never spam you or sell your information because I hate that too!
Pin Monster Party Cheese Puff Monster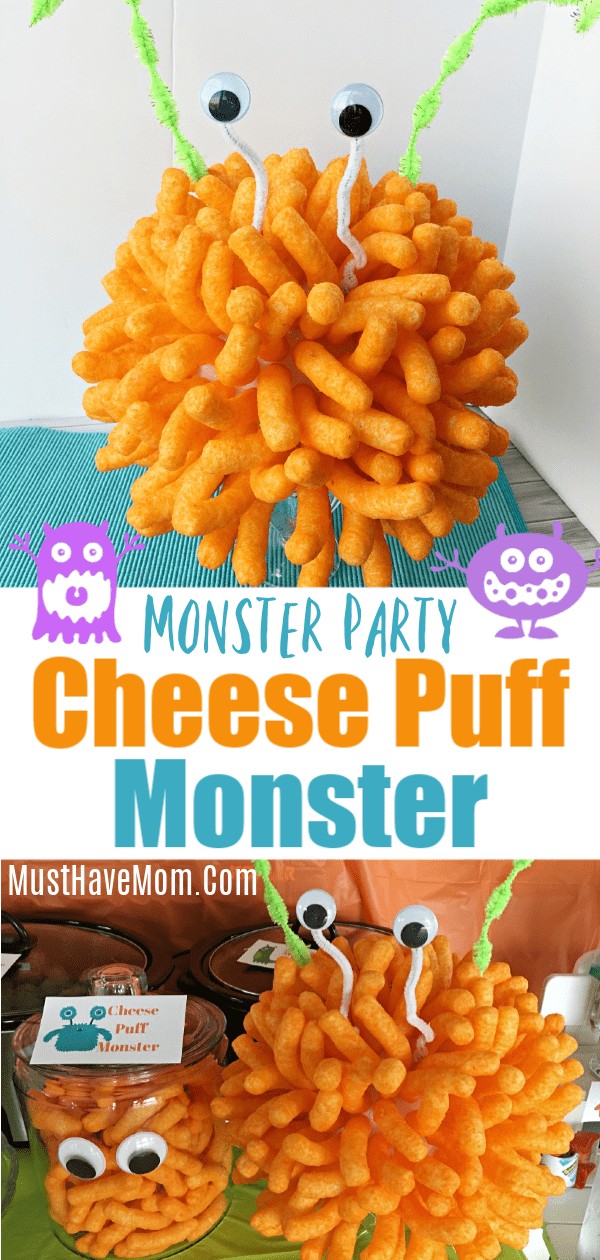 More Monster Birthday Party Ideas
Our monster birthday party was a ton of fun and we've got lots more monster party ideas for you! Check these out!